| 2.0 |
When Torah and Technology Meet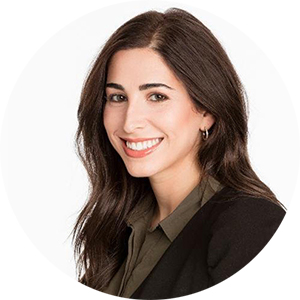 | May 22, 2019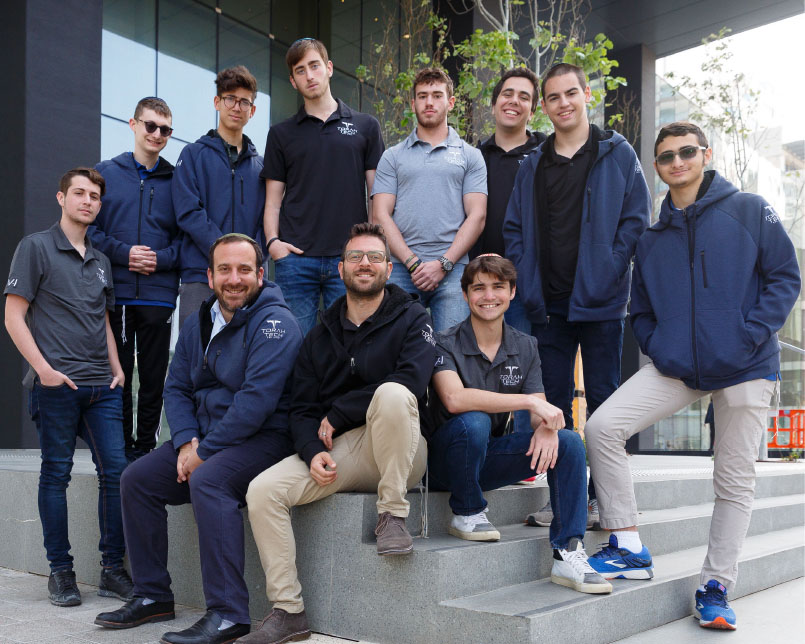 How This Gap-Year Program Is Infusing the New Workforce with Torah
E
very year, a whole crop of Jewish high school graduates makes the decision of whether to go to yeshivah or seminary or to go straight to college. For many, it's a no-brainer, as the extra year of learning has become the norm for observant families. For others, however, it's not so simple. The urge to get out into the workforce more quickly is causing some to forgo the yeshivah route altogether.
That's what Torah Tech is trying to change. The brand-new Israel program (which just finished its first year) launched under the Am Yisrael Foundation — an organization in Tel Aviv with many branches — is endorsed by Rabbi Mordechai Auerbach. The Torah Tech mission is to offer internships to graduating high school seniors and combine them with yeshivah studies so students don't have to sacrifice one for the other.
Yehuda Goldberg, program director, explains, "We set out to create Torah Tech for those on the fast track to complete their degree, get into the workforce, and make their mark. What they don't realize, though, is they're throwing away this last chance to reflect and have time to assess what they want their future to look like… We basically found a niche that hasn't been filled until now."
Rabbi Shlomo Chayen, head of the beis medrash and educational director of the Am Yisrael Foundation, says, "What we really want to do with Torah Tech is bring education into the practical essence of how I'm supposed to live my life. How do I take Torah with me? If I'm a busy guy and have to wake up early, get on the train, and get to work, how do I find time to learn? We want to show the students that the way you become a talmid chacham is to learn for the rest of your life. Every day, you devote time, whether it's fifteen minutes or three hours. Just make sure you devote yourself and bring the Torah in."
The structure of the day is set to mimic a typical work schedule. It starts bright and early at 6:45 a.m. with morning seder. By 7:05, the students have their tefillin on and organize a minyan themselves, where they take turns being the chazzan. After davening, there's a quick breakfast and then they learn either a perek of Mishnah or perek of Tanach. After that, on Sundays, Tuesdays, and Thursdays, they're all off to their internships — which range from high tech and medicine to photography and engineering. On Mondays and Wednesdays, they have classes for the rest of the day. And then there's night seder or an event in the evenings.

Their classes focus on the typical studies you might see in another yeshivah, but also bring tech into that to keep the blend of engagement going. "We have professionals who run 150-million-dollar VC funds and guys in the technology units in the army come to speak," Goldberg says. "They teach all about different halachah topics and how to act as a ben Torah in the workplace."
The structure also allows room for educational learning outside of the classroom, with trips around Israel to see the places the guys are studying when they learn Tanach, or exploratory excursions that apply to their interest areas. "Most recently, for our engineers, we went to the desalination plant in Ashkelon and then in Rishon L'Tzion," Goldberg shares. "The guys were taken on an in-depth tour of how the cleaning process of the water works in Israel, why it's so important, and how Israel is revolutionizing water reuse around the world."
They also do outings to different workspaces around the country. Recently they went to WeWork and learned about what makes a good hire. HR representatives spoke about what they're looking for on résumés, what they want to see on LinkedIn pages, what kinds of attitudes they like to see, and more.
Of course, there's still time for some fun. The students go on camping trips, host barbecues, and play laser tag. Through this, the staff and students have a chance to bond, creating a space of self-exploration where the graduates can come into their own while at the same time learning new lasting habits.
"There's a lot of social responsibility around what we teach these guys, like to be on time for davening," Goldberg says. "It's not just about you. If you're not there, your friends or community members aren't going to have a minyan. We also want to show them strong role models and have it ingrained in them how to have a good morning seder and how to give back to the community."
Nailing the Internship
Through working with the Am Yisrael Foundation for many years now, Goldberg and Rabbi Chayen have built connections that are coming full circle. "Rabbi Chayen has a dozen different chavrusas over the course of the week that come in, most of whom are VCs or heads of high-tech companies, so we've made amazing connections," Goldberg explains. "We also run a fairly large community here in Tel Aviv. The Am Yisrael Foundation does between 10 to 15 events every month, and each one could have hundreds of people attending."
The team also works closely with the incoming Torah Tech students to build up their résumés and get the internships on their own merit — many already have incredible experience through high school internships or self-taught skills. The guys then interview with a few different companies, and by the time they arrive, they know where they'll be working and who their bosses are.
Often, they need to prepare in advance as well. Their internship supervisors can ask them to be familiar with a programming language, or how to work certain lab equipment. "The internships work with the students even before they get here to make sure that they hit the ground running," Goldberg says.
Of course, that requires quality guys to ensure they'll be up to the challenge. This past year, they had more than 30 applicants and chose 10. For the upcoming year, they've hit 50 applicants. In the future, they see the program growing to about 25 to 30 students, and hope to expand to a girls' program as well.
"We're looking for serious guys who are interested in being dedicated to something," Goldberg notes. "We make it very clear to the guys beforehand that we're going to ride them very hard. It's easy for them to think, Oh, I got into college, I'm good, but that's not what this is about. We need guys who want to be engaged and who understand the growth they can get out of a program like this."
Oops! We could not locate your form.
>