| Podcast: The Rose Report |
What I Learned From Dennis Jones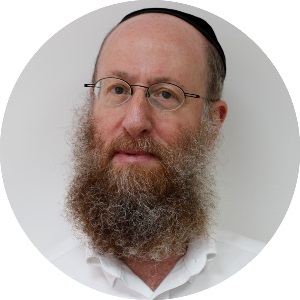 | June 15, 2020
S
unday may be a working day in Israel, but when I was growing up in America, it was family day. I will never forget the occasional Sunday visits from my Great Aunt Ruth and Great Uncle Ed.
They lived in a ritzy co-op on Park Avenue in New York. They would pull up to our rented house on Tennyson Place in Passaic in their chauffeur-driven Cadillac limousine. It was 11-feet long. I measured it once. Their chauffeur was an African-American named Gresham. Gresham would drop them off and come back a few hours later to pick them up.
If Aunt Ruth and Uncle Ed weren't ready to leave, my mother would go out to the driveway where Gresham parked and invite him in for coffee and cake. To her, Gresham was family too and my mom always involved him in the conversation.
My mother was both kind and color-blind. She taught me, by example, to treat every person with respect, even if he looks, or worships differently.
T

his memory comes back to me in these tempestuous days, where race relations in America is headline news once again, like it was in the mid-1960s when Gresham joined us for dessert.
Racism is not an inherited trait. It's a bad habit that people pick up. Like any bad habit, it can be kicked.
Full desegregation was only a dream of Martin Luther King in those days, and we had a long road to travel. One summer vacation in the early 1960s, my parents drove down south to visit relatives in Atlanta. It was in Virginia that I got my first taste of blatant racial discrimination. There were signs on rest rooms at gas stations: White Men Only. At one diner where we stopped for a coffee, a sign was posted saying: "We Do Not Serve Negroes."
My parents taught me how wrong this was. But life experience can change a person's views, no matter how well-ingrained.
W
hen I graduated college in 1976 with a degree in journalism, I applied for broadcasting jobs. By then, affirmative action was in full swing. In rejecting my application, one news director even told me — QUOTE: "If you were a beautiful black woman, I would talk to you longer."
So much for white privilege. This was reverse discrimination. I protested. I'm Jewish. I'm also a minority. My plea fell on deaf ears.
It wasn't the only time I heard such a line. My frustration was building as I found it harder and harder to get my first job. I became resentful and my views on race began to shift, like the joke about the liberal who gets mugged and becomes a conservative.
Eventually, I found work and by 1980, I had reporting experience for two daily newspapers and shortly after Ronald Reagan was elected president, I landed my first  broadcasting job at WDOV radio in Dover, Delaware. A few months after I started, my supervisor – the station's news director – got a better job and gave her notice.
A week later, at the company's annual summer picnic, my general manager, Tom Miles sidled up to me. "Ben," he said, "two things. One, I'm promoting you to news director." Before I could say a word of thanks, he added: "And to fill your current position as reporter, you can hire anyone you want as long as he's black."
"Tom, is there any flexibility here?" I asked.
"None," was his reply.
Some old resentment started to bubble up. I wanted to hire the best candidate regardless of race, color, or creed. Tom understood but reminded me this was an entry-level position and that Walter Cronkite wasn't coming knocking on our door. I would have to train anyone I hired. The promotion was a great opportunity for me so I followed orders.
I hired a young, African-American named Dennis Jones. Dennis had a college degree and even though he didn't have experience, he had this great personality and was eager to work.
But it was tough going. I had four years of journalism experience, but this was my first management position. My only role models were all the imperious editors I toiled under. I was a good teacher, but I was an uncompromising taskmaster.
Dennis was both determined and diligent but, like anyone new, he made his fair share of rookie mistakes. There were times I got frustrated again and felt I was stuck with him.
One day, the situation changed, literally overnight. It was the day before the 1982 midterm elections. My role was to anchor our all-night coverage from the studio. Dennis was going to be one of the field reporters assigned to party headquarters.
I was petrified. But Dennis wasn't.
We held a staff meeting to plan the coverage. I saw a confidence in Dennis's eyes that I had never seen before. My instincts told me that he was psyched for the big game.
Our coverage that night was superb. Dennis hit the ball out of the park. He hauled in interview prospects left and right. He reported with an air of confidence and authority. It was a game changer for him – and for me.
A month later, I left Dover for a better-paying job in Charlotte. I knew I was leaving the news department in capable hands. Dennis eventually took over my position, before leaving himself to begin a public relations career at Delaware State University, where he is currently director of their sports information department.
I've repeated this story many times over the years, privately, as an example of the value of mentoring someone and how proud I was to put into practice what I learned growing up and to overcome any prejudices I might have developed.
L
ast week, I reached out to Dennis for the first time in 38 years. We spoke for over an hour.
And for the first time, I got to hear how Dennis saw it.
Yes, he definitely appreciated the mentor-ship and instruction, the measure of accountability and responsibility, and the high standard I held him to. He understood it was for his benefit.
I might have initially viewed Dennis as the affirmative action hire forced on me, but Dennis was bigger than that.
He did tell me he wondered aloud sometimes why 'this guy was so tough,' as he put it, but he never looked at me as a white, Jewish guy. "You were my boss," he said. "I felt like I was part of the team."
Dennis had high self-esteem. He never worried what people thought about him when he wasn't around as long as they treated him well in their presence.
H
ere's why this story is still relevant today.
For me it's a point of light at a very dark time. The senseless murder of George Floyd unleashed rage unlike anything we've seen since the late 1960s.
All this should have been settled back then, with the passage of the Civil Rights Act. We were supposed to desegregate and stop viewing people for who they are, and instead, look at what they can become.
Yes there are other facets to the story. The ongoing political polarization. The rioting, the looting, the new insecurity Jews feel with violence that has struck too close to home. Some of it is fomented by groups that have adopted anti-Israel positions as part of their concept of intersectionality.
These are not problems that can be wished away. They are topics for future podcasts and articles. My point, in retelling these stories is that as individuals, we can't change the world, but we can change things for the better, one person at a time. We can seek opportunities in our own lives to mentor people. I've read a host of academic studies on mentoring that show how having a mentor makes a huge difference in people's careers and lives. We in the Jewish community who are blessed with resources can be leaders in this regard.
Oh, one last word about Dennis. He too became a mentor. He volunteered for the Big Brothers and Big Sisters program in Delaware and they assigned a young charge to him. One day, Dennis was running late for a meeting with this young man and when Dennis arrived, the young man nowhere in sight. It turned out he was running even later than Dennis, but  Dennis made good use of his time. He struck up a conversation with a young woman who was waiting for a bus. He asked her if she had seen the young boy he was looking for. She hadn't but they exchanged contact information. The rest is history. Dennis ended up marrying the woman he met at the bus stop and together, they have four children and one grandchild.
Good things happen from being a mentor.
And finally after all these years, I learned something from Dennis.
He was going to be successful even without me.
Exclusive to Mishpacha.com
Oops! We could not locate your form.
>