| Metro & Beyond |
"We Need to Rebuild Our Lives"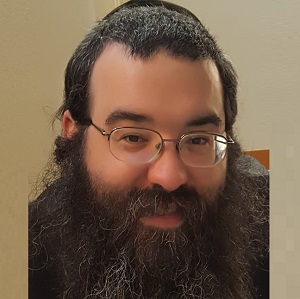 | June 3, 2020
"Re-open New York" campaign pits storeowners against de Blasio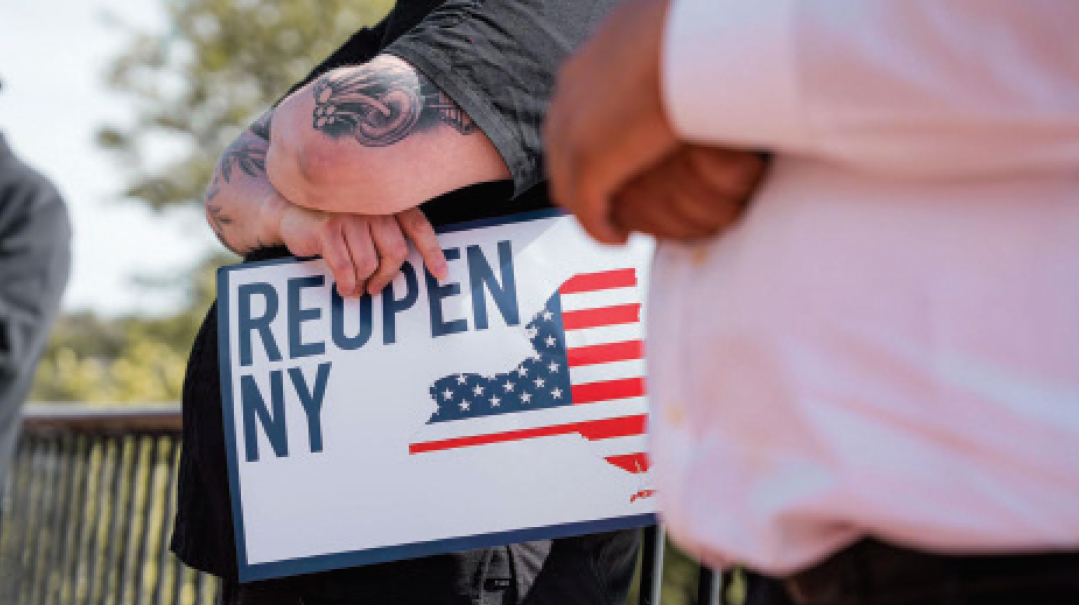 Events operator Bruce Backman was putting the final touches on his annual Pesach program in Virginia when the coronavirus struck. That's when the cancellation orders hit him like a ton of bricks.
"I thought I was going to die," he recalled. The program provides the bulk of his annual income, and its elimination meant a loss of over a half million dollars. But he understood the need for precautions — the coronavirus was already spreading in the country, and a hotel was no place to be during a pandemic.
Similarly, small businesses throughout New York City were forced to close their doors as the state became the epicenter of the virus in the United States. But now more than a month has passed without any significant rise in COVID-19 cases, and a coalition of Jewish business owners say the closure no longer makes sense. Members of the coalition are especially frustrated that large retailers have been allowed to reopen while they have not. To pressure the city to ease the closure order, these owners have formed a group, Re-Open New York, and have slowly opened their doors for business, contrary to city and state guidelines.
"Nobody here is a vigilante," Backman said. "But we feel that the government has destroyed our businesses by favoring large, big-box stores that sell all the same products we do and forcing everybody to go to those stores at our expense. The summer season is quickly evaporating. Most of our stores bought all stocks months ago and are unlikely to survive. All they keep on offering us is more loans and more loans, but you have to have a business to have a loan. New York is going to look like a ghost town by the time the mayor is done with this horror show."
The group was formed three weeks ago, after Crown Heights jewelry store owner Mrs. Simcha Minkowitz grew frustrated with the city's slow response to the struggles of small businesses. She and her husband Zalman had opened their store, Amor Fine Jewelry, 18 months ago and were trying to establish themselves in a competitive market. But then the coronavirus hit and the Minkowitzes took a "very big hit," losing a quarter of their annual income.
"The loss of the Pesach season was [hard] for all the retailers," Mrs. Minkowitz said. "We wait a whole year for that season."
At first, she was happy to do her part to stem the crisis. She quarantined like everyone else, and closed her store. But then she started noticing that not all stores were subject to the closure order. She sent her kids to a local 7-Eleven to buy Slurpees and they came back with tales of a "jam-packed" shop. Ditto for Target and Costco.
"I was thinking to myself, this doesn't add up. Why are we not allowed to let one or two customers into our store while the huge stores can have everyone? If there truly is a pandemic, why are you driving everyone to one store? I can keep my store much cleaner than [the larger stores]."
When she contacted several other business owners, she heard similar complaints. They were losing tens of thousands of dollars while large retail stores were raking in the sales. Determined to reach out, Minkowitz opened a WhatsApp group and sent out a link to other small business owners.
"Within ten minutes we had about a hundred retailers," she said. Sensing an opportunity, the group wrote letters to elected officials to plead their case. When that wasn't moving the needle, Mrs. Minkowitz decided to ratchet things up a notch. She recorded a two-minute video of her pleading with New York governor Andrew Cuomo to allow small businesses to open. A friend posted it on Twitter, and the video went viral, quickly attracting a third of a million views and 12,000 likes.
From there, things took off. She was interviewed by national media and Backman took over the group's public relations. They hired First Amendment expert Ron Coleman as their attorney and held a press conference that attracted a large Manhattan clothier and a Broadway executive.
Emboldened, stores in Boro Park and elsewhere around New York began displaying a "Re-Open New York" sign on their front door. They would enforce all safety guidelines — for instance, insisting that all patrons wear face masks and maintain social distance — but would open their doors to stay afloat.
The effort has had its bumps along the way. Mayor Bill de Blasio has been critical of the group's activities. He sent a private message to the group, both Backman and Coleman confirmed, warning that there would be "arrests" if they insisted on opening without a permit.
Tensions rose when the New York City Sheriff's Office sent officers to 13th Avenue to forcibly shut several stores that were not properly enforcing social distancing. A crowd gathered and jeered at the officers, with one video showing a bystander accusing them of anti-Semitism, despite the professionalism the officers displayed.
Coleman said any store that does not adhere to safety guidelines would not be part of the coalition.
"We don't plan on challenging summonses if they are proportional to the enforcement activity across the city," Coleman said. "What would likely cause us particular concern, and could possibly result in a court challenge, is if we had a factual basis to believe that the city was focusing on Jewish neighborhoods to the exclusion of others where similar activity is taking place."
Help may be coming soon. Governor Cuomo announced Friday that New York City, only one of ten regions in the state with a shelter-in-place order still in force, will begin the first phase of reopening this coming week.
That means that retailers will be able to offer curbside pickup, but no in-store sales. The stores say that the three-month shutdown may prove permanent if they can't open right away.
It couldn't come soon enough.
"We are seeing, baruch Hashem, that there are no new cases in our neighborhoods," Mrs. Minkowitz said. "Honestly, at this point I feel that we went through a churban. We lost hundreds of people. We lost the best people of our community. We have new orphans. We're not trying to be insensitive, but as Yidden, we need to rebuild our lives."
(Originally featured in Mishpacha, Issue 813)
Oops! We could not locate your form.
>