| Metro & Beyond |
We Had Election Day, When's Results Day?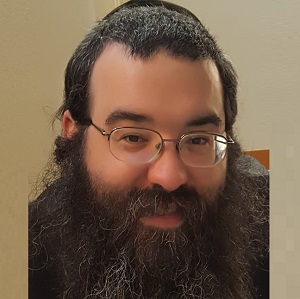 | June 29, 2021
Incredibly, with so much at stake, fewer than a fifth of New York City's voters could be bothered to come out to cast ballots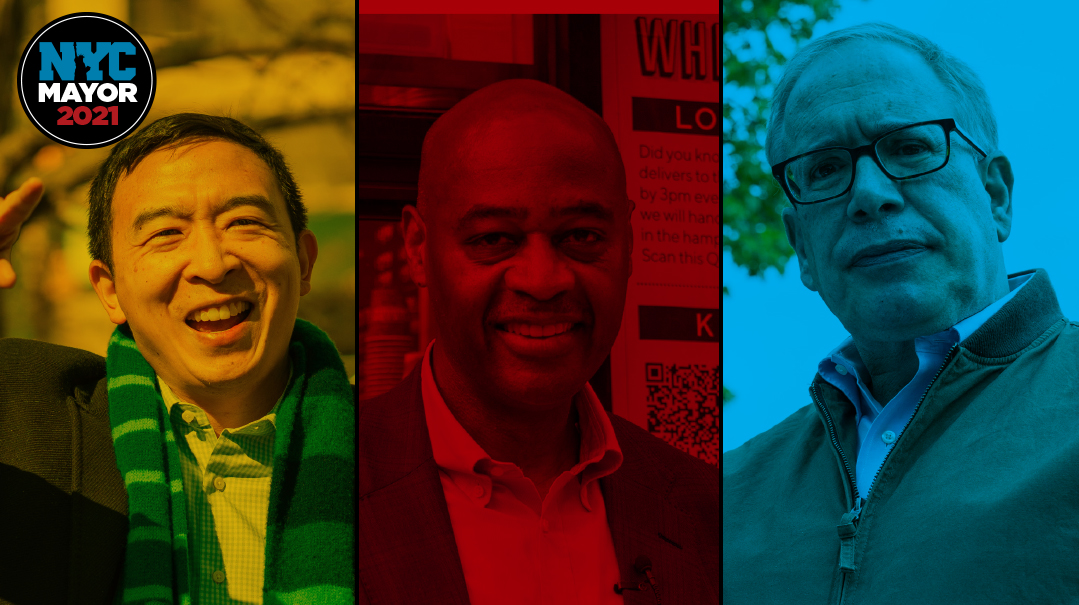 The new ranked choice voting system means that the winner of the Democratic mayoral primary will not be announced for at least another month. Eric Adams, who garnered 31.7 percent of the first-choice votes, has all but declared victory, and early front-runner Andrew Yang has already conceded, having flamed out with only 11.7 percent. Adams now hopes to collect enough non-first-choice votes to beat his two closest challengers, progressive Maya Wiley (22.3 percent) and Kathryn Garcia (19.5 percent).
Incredibly, with so much at stake, fewer than a fifth of New York City's voters could be bothered to come out to cast ballots. But 944,197 voters did, about 200,000 more than eight years ago, the last time there was a mayoral primary.
One big change that is already certain is that the City Council will be a women's club. Currently, women hold 14 of the council's 51 seats; but with last Tuesday's primary winners likely to take office, the council will have a female majority of 29. Let's see what the women accomplish where the men could not.
Here are five takeaways from the primary election:
1
The frum community did not have a good choice in this race
Frum voters had three items on the checklist for mayoral candidates: a mayor who will not tamper with religious rights and yeshivos; a mayor who deems public safety an essential service, not a competing value with "equity" or social justice; and a mayor who will work with business, not against them, as been the case for the past eight years.
Frankly, not a single one of the candidates checked all three boxes. The main issue was yeshivos, so the majority went with Andrew Yang, whom they felt gave the most unqualified support. Eric Adams was seen as acceptable, so many others went with him, particularly because of the deep pockets of support he's built over the years.
But while these two were tolerable, it is a fact that neither have experience in business, and neither showed any willingness to strip away the layers of straitjacketing that have smothered police over the past decade. Officers are still often afraid to make arrests, meaning that the sharp uptick in crime will continue.
2
Yang was the big engine that couldn't
Yang, who for months led all polling, ended up a big bust, offering a textbook lesson on not campaigning without a central goal. An Asian-American, he attempted to get Asians behind him, as well as campaigning vigorously for the Orthodox Jewish vote. In the end, just 12 percent backed him for first place, mainly in Queens' Asian neighborhoods and in Boro Park. He conceded late Tuesday night, saying that as a numbers guy he saw no path forward.
Instead, it was Adams who gobbled up the most votes, taking about 32 percent from Brooklyn, Queens, and the Bronx. He declared himself "the face of the new Democratic Party," chiding progressives who thought they could win by calling to defund police or minimizing the concerns of middle class people.
"We know there's going to be twos and threes and fours," Adams said, referring to the five tiers voters could choose from. "We know that, but there is something else we know: New York City said our first choice is Eric Adams."
Who will be Adams's chief rival? Both Kathryn Garcia, a relative moderate, and flaming progressive Maya Wiley claim to be the first runner-up. Garcia got 19 percent and said that most of Adams' second, third, fourth and fifth choices were likely to go to her. Wiley has 23 percent and claims to have most of the leftist vote.
Wiley in particular would be dangerous for the city if elected. Formerly de Blasio's counsel, she is so liberal she hasn't even bothered asking for the Orthodox vote. She wants to slash the police budget in half, from $6 billion to $3 billion, and would make investigating yeshivos a priority. She even refused to knock down a suggestion during a debate to strip police officers of guns. She would raise taxes in order to fund an entirely new hamper of welfare programs.
3
We won't know the winner for weeks
"Winners make policy and losers go home," as Senate Minority Leader Mitch McConnell once said. But not so fast — it will take Board of Election officials a long time to declare a winner.
About 220,000 voters requested absentee ballots, in all. These will trickle in over the next few days. The winner of all the first-choice votes will be announced on July 9. The second-, third-, fourth-, and fifth-choice votes will be tabulated by computer and the winners will be announced in succeeding weeks.
4
The Republican candidate is real trouble
Curtis Sliwa doesn't have to wait for ranked-choice votes — he took nearly 70 percent of the GOP primary votes in his race against Fernando Mateo.
Sliwa, with his signature red beret, is well-known in the Orthodox community for his popular radio show, in which he takes the conservative angle against a liberal foil, and his Guardian Angels that patrol areas of high crime. He is a passionate defender of Israel and an anti-crime crusader.
But a darker side is less well known, that of a raging hater of the frum way of life. In a 2018 town hall meeting in Rockland County, during his short-lived reign as chairman of the state Reform Party, he engaged in an hourlong tirade against yeshivos and the "rabbis and hasidics" who "do whatever they want."
He doubled down in an interview with the Forward last week, vowing to radically change the way yeshivos operate, claiming that "the rules are the rules for everyone." It is unclear what he meant, since there are currently no clear rules that private schools must follow, although state authorities are attempting to formulate some.
"Most of what they're being taught is religious theology," Sliwa claimed. "You know, that's fine. You want to teach them 12 hours a day, but you have got to give them some of the other subjects."
5
Socialists had a very good night
Socialists in New York state may not have taken the big prize in the Big Apple yet, but they are certainly ascendant elsewhere. For the first time in 60 years, a self-declared socialist will lead a major US city — India Walton, a 38-year-old nurse, scored an upset victory in Buffalo, the state's largest city after New York. The fifth-largest city, Syracuse, will also be led by a socialist.
The radical Democratic Socialists of America endorsed just six candidates in New York City Council races. Of these, one won outright — Tiffany Caban in Queens — while four others stand a strong chance of emerging victorious. Among those with a good chance is Brandon West in the 39th district, which encompasses a chunk of Boro Park and was formerly represented by Bill de Blasio.
Another socialist winner is Brad Lander, who currently represents that district. He garnered the most first-choice votes for city comptroller, although the runner-up is Corey Johnson, who claims he will win after ranked choice votes are counted. Public Advocate Jumaane Williams, who is no friend of the community, also won reelection by a convincing margin.
New York, 1917 is calling.
(Originally featured in Mishpacha, Issue 867)
Oops! We could not locate your form.
>