| Personal Accounts |
Wall Art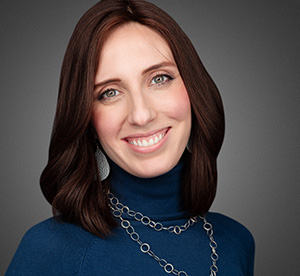 | October 13, 2016
In my room, I let myself be. There was no right, or wrong, no socially acceptable PC answers. There was no judgment, no awkwardness, just me.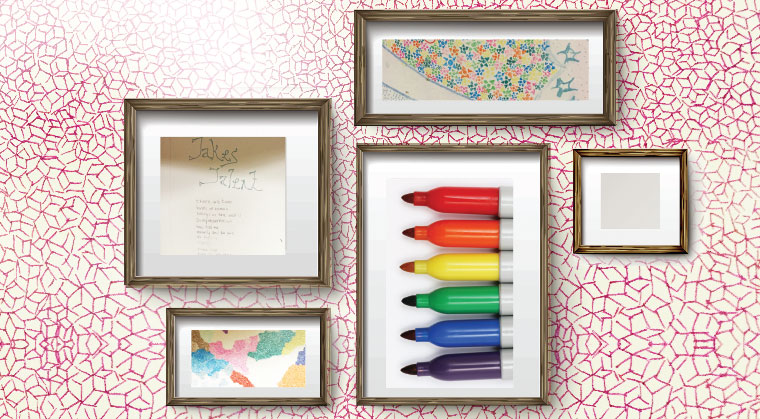 Photo: Shutterstock
"M
y husband slept in your old room this past Shabbos," an acquaintance told me.
"I hope everything's okay," I answered. "Who's in the hospital?"
"His mother," she said. "He enjoyed reading and looking at everything. Very interesting, he said." She stressed the very and raised one eyebrow.
I smiled and gave a small laugh. "Yup," I answered simply, because what's there to say, it's true.
My parents live right next to Maimonides Hospital, and they're often called upon to host people whose relatives are in the hospital over Shabbos. They do it with an eagerness and nonchalance I hope to emulate someday. Most often, my parents place their guest in my room in the basement. Well, what was my room when I was single — and my room back then was my sanctuary.
I used to sleep upstairs with my younger sister. It was the bedroom right off the dining room, and my mother didn't allow us to personalize our room. No posters or pictures, no small mementos.
"People see this room," she'd say. And I didn't blame her, although now I smile at the irony.
My older sister got married when I was in 11th grade, and I took up residence in her old basement room. The first time my insecure self beheld my own room, I relaxed deeply. I closed my eyes a moment, and opened them to see my older sister staring back at me. Not my sister literally, but her posters, pictures, postcards, collages. They hung on the wall all around me. I was in her domain; it wasn't mine — yet.
My older sister wasn't happy when I started dismantling her room, but tough noogies, the place was mine and I was going to claim it. Of the four walls, one was closet doors, another wood paneling — perfect for hanging posters — and the other two were simply painted pink.
Down came her Looney Tunes poster, down went her graduation portraits, down went her collages of school shabbaton, her as sewing head, and chagigah head. With every change, I asserted my identity more. But how I really claimed my space was not through the nature photos I tacked to the walls, but what I wrote and drew on it.
I decorated late at night. When I was stressed out and frustrated, I drew on my walls, and let free. Mostly, I drew abstract patterns and shapes. There is an endless loop of cubes, some filigree, interconnected shapes and tiny stars. There are rounded cartoonish shapes drawn on the ceiling with my father's old pastels. Most of it, though, I drew with Sharpies; my mother purchased a large colorful pack from Costco.
I wrote some of my favorite poems on the wall: "Fat Is Not a Fairy Tale" by Jane Yolen, "Takes Talent" by Don Marquis, "True or False" by John Ciardi, and "Violin String" by Sir Rabindranath Tagore. Each poem revealing my heart, my passions, my virtues — me.
In my room, I let myself be. There was no right, or wrong, no socially acceptable PC answers. There was no judgment, no awkwardness, just me. And only in my room could I be every part of me.
Out of my room I was cocky, confident, sure of everything, impervious to anyone or anything. Of course I was just terribly insecure, anxious, and terrified of vulnerability. I didn't think it was okay to be me, all parts of me. Particularly the parts that were sensitive, introspective, a little emotional, and not exactly like everyone else. It wasn't safe. Rejection had reared its savage head one too many times for me to slip up. But there was no one but me in my room, and I was free to be.
When I got engaged my mother said, "Show him your room. Let him see what he's getting himself into."
I gave my husband, then fianc?, a tour. He didn't examine anything thoroughly, he just took it all in, looking around unfazed.
"Nice," he said, accepting me and my room. He didn't peer closely with a magnifying glass, he didn't withhold judgment until he scrutinized it all and deemed it worthy; just a glance was good enough. It was a litmus test I never realized I had, and he passed.
Now, many years later, I enjoy going to my parents for Shabbos and sleeping in my old room: it's a time warp and I get to revisit past thoughts and processes that defined me then. And with many strangers getting a glimpse of me as beneficiaries of my parent's chesed, I laugh at the feedback I get:
"Interesting."
"Deep."
"Beautiful."
I just wish I could tell my younger self then what I know to be true now — people like you, you are awesome, quirks and all.
(Originally featured in Family First, Issue 513)
Oops! We could not locate your form.
>