| Magazine Feature |
Vote of Confidence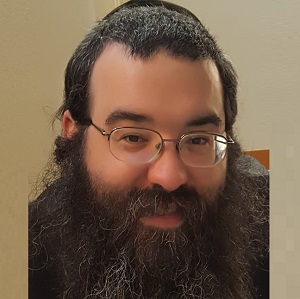 | July 20, 2021
The crucial role of Orthodox liaisons in New York politics today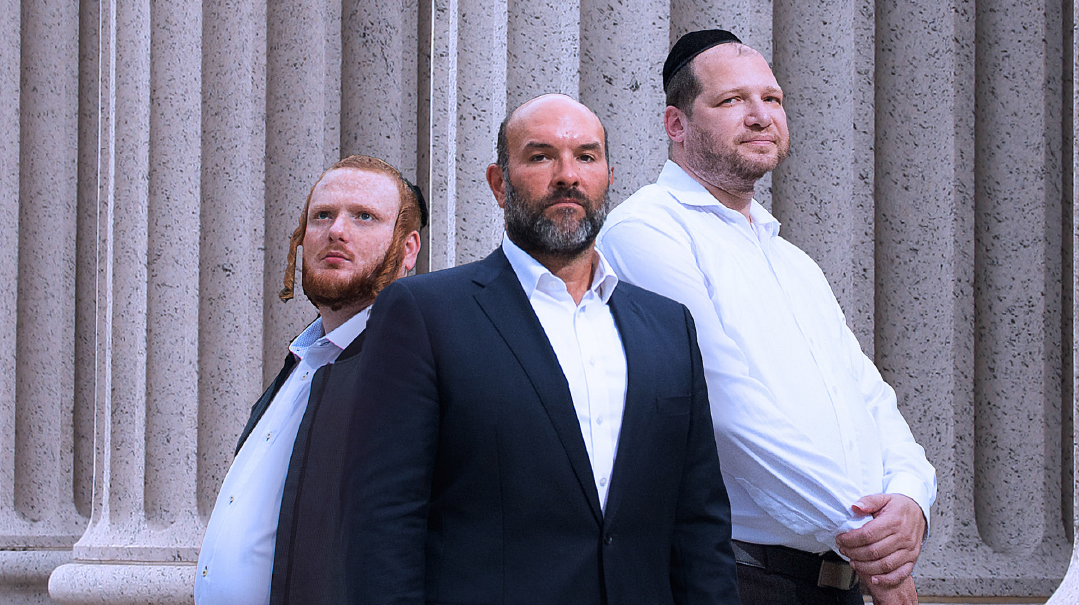 Photos: Naftoli Goldgrab
It was about two weeks before the 2013 New York City mayoral election, and Republican nominee Joe Lhota was campaigning in Boro Park. He made his way down 13th Avenue, stopped in at a music store, glad-handed some passersby who grumbled about taxes, and listened as a woman demanded that he inject more "excitement" into his campaign.
On a whim, the campaign decided that Lhota would step into the famed Shomrei Shabbos shul for a quick visit. Because this was during Minchah, three female reporters were denied entry. Things deteriorated quickly.
The three took to Twitter to complain about discrimination, precipitating a mini-crisis for the campaign. Bill de Blasio, the Democratic nominee, dashed off a press release blasting Lhota, who earned a day's worth of negative press for the move.
It was a lesson for Michael Fragin, deputy mayor of the Village of Lawrence and a storied Jewish liaison for Republican candidates going back a quarter century, including Governor George Pataki. Fragin, 49, was the Jewish campaign liaison who accompanied Lhota on that trip and he recalls the incident ruefully.
"By the time we got to the next stop, everyone was upset that we 'threw out' the women," he says. "That was definitely a mess-up. The lesson I learned is not to take a candidate into a situation where you don't have total control."
The institution of a Jewish liaison for a campaign or elected official is relatively recent. While there's rich historic precedent for the role of "shtadlan," the current election cycle in New York was the second time — the first being 2013 — when every top-tier candidate for citywide office, as well as borough president candidates in Queens and Brooklyn, maintained a Jewish staffer.
The liaison is usually the first frum Jew the candidate knows up close, and enjoys an extraordinary level of trust from the candidate, who basically relies on him to avert mistakes in a community he knows only from afar.
Operating mostly under the radar, the club is fairly exclusive, with about two dozen people fitting the bill — acting as the candidate's eyes and ears to the frum constituency, working to secure lucrative endorsements and donors, and protecting the candidate from scammers claiming to represent the community. These liaisons are everywhere substantial Orthodox communities can be found: in Boro Park, Williamsburg, Monsey, New Square, Kiryas Joel, and Crown Heights.
The veil shrouding an industry that mostly operates behind the scenes is rarely lifted, but in a two-hour conversation, three political liaisons — Fragin, Yoel Lefkowitz, and Benny Polatseck — traded war stories and insights to write the playbook for this little-understood position.
"To have a Jewish liaison is not a luxury, it's mandatory," declared Lefkowitz, who lives in Williamsburg. "It saves a lot of aggravation and it pays for itself fully, plus."
Yoel Lefkowitz, whose entire education was in the Satmar network, cut his political chops at his grandfather's knee. Reb Sender Deutsch, a legend in the Williamsburg political scene, took his grandson along to events and explained the workings of city government.
"Everything happened in his house," Lefkowitz, 40, recalled. "There were always meetings going on there — with elected officials, rabbanim, rebbes, everybody. He was always ready to answer any questions. When I was a small child, he took me along to every big event."
Lefkowitz's first experience as a campaign liaison was Alan Hevesi's 2002 run for reelection as state comptroller. "I did many campaigns, some for money, some for passion, some successful, some not," Lefkowitz said.
"I got sucked into it," said Benny Polatseck, 32, a Monsey communications strategist and videographer who somehow ended up advising candidates on how to approach the Orthodox community for votes. "But I like the work."
The first time a campaign hired him solely for his credentials and not to liaise with the Jewish community was this year, when he did video editing and communications for Eric Adams, the winner of the Democratic mayoral primary.
His educational background comprises a single line: "Satmar, Satmar, Satmar. Satmar cheder, Satmar mesivta, Satmar yeshivah gedolah, kollel for two weeks — not including sheva brachos." He is self-taught when it comes to videos and strategy, a result of his father Dovid pushing him to always be curious about the world. "The more you know, the more successful you are," his father drilled into him.
"Whatever I know," Polatseck mused, "is because I messed up so many times. When the Adams campaign asked how I know my work without going to college, I said, 'I went to the college of mess-ups.' "
The other Jewish liaisons concede the efficacy of Polatseck's curriculum. "There is no experience like real-life experience," he says.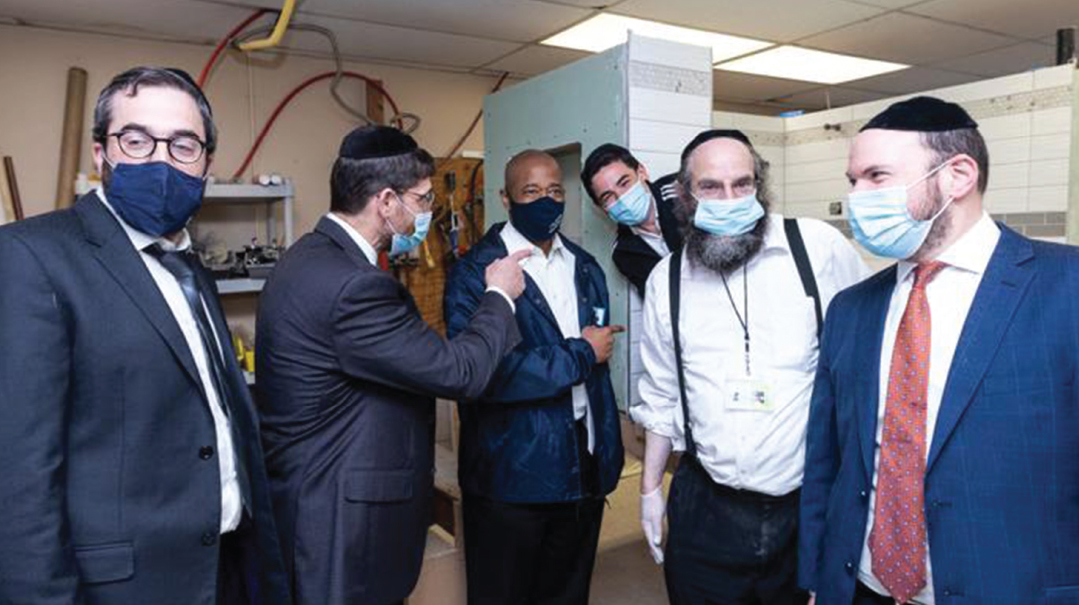 Cholent on the Trail
Imagine you're a candidate campaigning for the Orthodox vote in Brooklyn.
"Where do you go for cholent Thursday nights?" Fragin asks rhetorically. "If you don't have a Jewish liaison, you might end up in the wrong place."
That's his preface to a vignette that took place two years ago, when he was running Councilman Eric Ulrich's campaign for public advocate. Fragin ended up taking the Catholic politician from Queens to a prime Boro Park cholent place along with other politicos. A crowd developed, pictures went out, and that gave Ulrich some good publicity.
"That's an important role for the liaison," Fragin said, "to make sure your candidate goes to the right place for cholent."
Food has always been an integral part of political campaigns, but the cholent test isn't just the Jewish equivalent of a politician downing a beer: It's about the candidate reading the map of the local community right.
"With such a large and diverse community, you can't possibly comprehend the different nuances between the different groups and not make mistakes," Fragin noted. "You have to have somebody very knowledgeable and schooled in how to appeal to different groups."
"If you don't have a Jewish liaison," Polatseck said, "there's a good chance you are going to send out a Chanukah menorah with ten candles or a menorah in the summer or a Happy Pesach notice with a beautiful loaf of bread."
Lefkowitz said that in the three campaigns he was involved in during this election cycle, he focused on explaining the Jewish perspective.
"The campaigns that had an Orthodox Jew didn't make a mistake," Lefkowitz said. "The campaigns that didn't have an Orthodox Jew involved did make mistakes, did mess up. Not because they hate us, but because they don't have a chareidi voice in their campaign."
"My first advice to campaigns is — do not use Google Translate for Yiddish," Polatseck said. "Even if you are in a rush, even if you need to get something out, it's better not to put anything out. Google Translate is going to lose you votes. It's a no-no, an immediate sign that a politician does not have a real Jewish advisor."
And hiring someone with knowledge of Yiddish is not enough, he added. You need someone who speaks a colloquial Yiddish — "every day, in the beis medrash, in the kaveh shtibel."
Lefkowitz recalled a Yiddish flier that was distributed by a certain campaign. It was full of Yiddish words, but was incomprehensible to the average Yiddish speaker.
"You need somebody who can sell your message in a language that the community understands and wants to hear," he said.
Fragin describes the role of the Jewish liaison as a different sort of translation: translating the nuances of the community to Albany or City Hall and vice versa. "The language of unzere is very different from the language they speak in Albany or in Washington," he said.
"It takes a lot to be a liaison for a campaign or an elected official," Lefkowitz said, mentioning Jonathan Shabshaikhes of New York state attorney general Letitia James's office as someone who does an excellent job. "He or she takes the blame if something goes wrong. But that is part of the job."
"And there are very different Jewish communities in New York," Polatseck noted. "Even within the chassidish community — New Square doesn't always agree with Monroe, and even within Monroe, they don't always agree on every issue. So even within the community, there is so much that you can go wrong on, that if the candidate didn't have you on board, there is no question they would mess up somewhere."
"No question about it," Lefkowitz agreed. "Not because they are bad people or they don't like us — this is just a disaster waiting to happen, because they are not aware."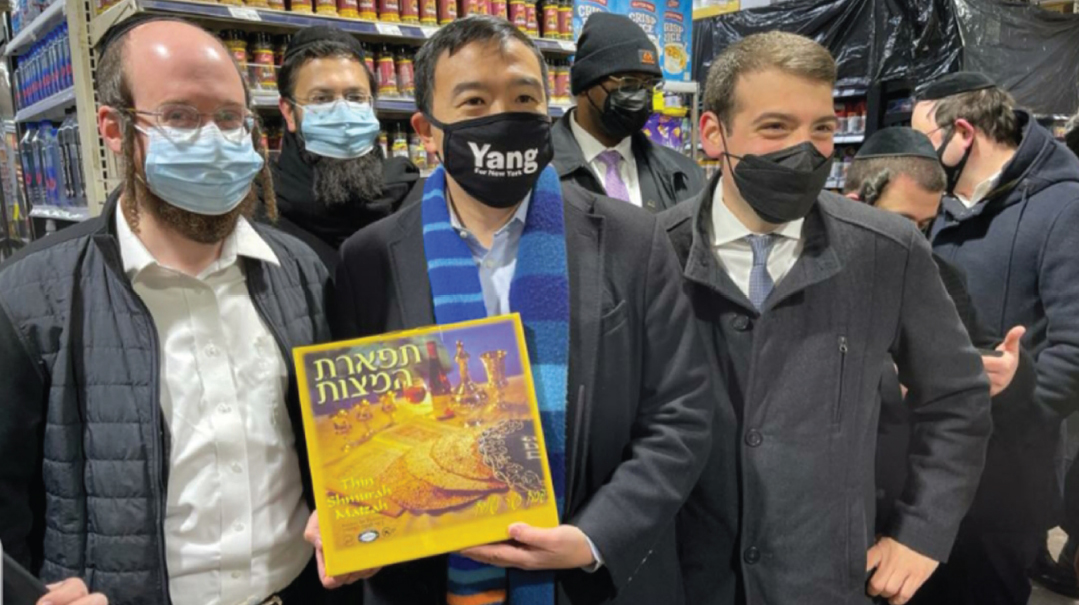 It's About Clean Streets
If cultural awareness is the name of the liaison's game, that means putting the concerns of the community's voters front and center. For the Orthodox liaison, that means explaining that most Orthodox Jews view day-to-day issues like public safety and clean streets as top priority — and they don't appreciate condescension.
Sometimes that means keeping the candidate's messages away from the community. Antonio Reynoso, for example, had a robocall go out extolling his advocacy for climate change and promising police "reform" if elected Brooklyn's borough president. In a strategic mishap, the call reached many Orthodox Jewish households, where the message was more likely to turn away voters.
"This is the hardest part of working for candidates in New York City," Polatseck said. "Most of the voters are not Jewish or are not Orthodox or chassidish." Their priorities and pet issues tend to be different from those of the Orthodox community, and sometimes, Polatseck said, "we tend to be turned off by their positions."
But that doesn't mean all is lost for the candidate. Reynoso, whom Lefkowitz worked for, ultimately won the race after securing the support of both Satmar kehillos.
"When a candidate is good on the issues that the community cares about," Lefkowitz said, "the community won't care less about his opinion on climate change, as long as we are assured that he'll do right on the issues we do care about."
Israel is another issue that tests a candidate's local knowledge. When Michael Bloomberg ran for mayor of New York in 2001, he visited the Satmar Rebbe's succah as part of a campaign blitz through the Jewish community. A business titan more familiar with the world of finance, he obviously had little perception of the ideological differences within the frum community.
"The speech that he gave," recalled Polatseck, who was there as a 12-year-old child, "was all about Israel. 'We are going to stand by Israel. I will always support Israel.' "
Bloomberg, like the vast majority of politicians, associated Israel with Jews, and thought that being pro-Israel was enough to get him the Satmar vote. But anyone with a smidgeon of familiarity with the Orthodox community, and Satmar's anti-Zionist stance, would recognize how tone-deaf the speech must have seemed.
"I school my candidates," Fragin said, "that the Jewish community is not really united by religion, it is actually divided by religion. It is certainly not monolithic in any which way. And as time passes, they find that out, sometimes the hard way."
Even in communities where support for Israel is an important value, it is nowhere near the top of their priorities when it comes to local politics.
"Israel is very important," Polatseck noted. "But it bothers a lot of people — even those who care about Israel — when a campaign thinks it can sell a candidate only with Israel. Our people are thinking, 'Why are they not picking up my garbage? There's crime, there's traffic.' "
Lefkowitz agrees. "This comes first, before anything. Of course, if a candidate is an anti-Semite, then local issues will not be enough. But this is, I think, the biggest misperception candidates have about our community — that we care only about Israel."
When the 2016 Republican presidential primary hit New York, John Kasich, then the governor of Ohio, campaigned on 13th Avenue. He, too, built the bulk of his campaign speech around Israel, Lefkowitz recalled.
"The Jewish community in New York," Lefkowitz said, "cares a lot about local issues, exactly like the non-Jews. If a candidate isn't fluent in the issues that the average Joe in the community cares about — garbage, safety — our community won't jump for the guy even if he is super, super pro-Israel."
Fragin points to Curtis Sliwa, the Republican nominee for New York City mayor. Sliwa is popular among some Jews for his vocal support of Israel during his time as a talk show host, but a recording of him excoriating the community during his brief chairmanship of the Reform Party in 2018 has made him anathema.
"Curtis Sliwa is out there saying, 'Well, I support Israel and I have Jewish grandchildren, that way it should be enough, and everything I said about the Jewish community over the years — forget about that because I support Israel,'" Fragin said. "That is a terrible attitude, and I don't think he's going to make much headway."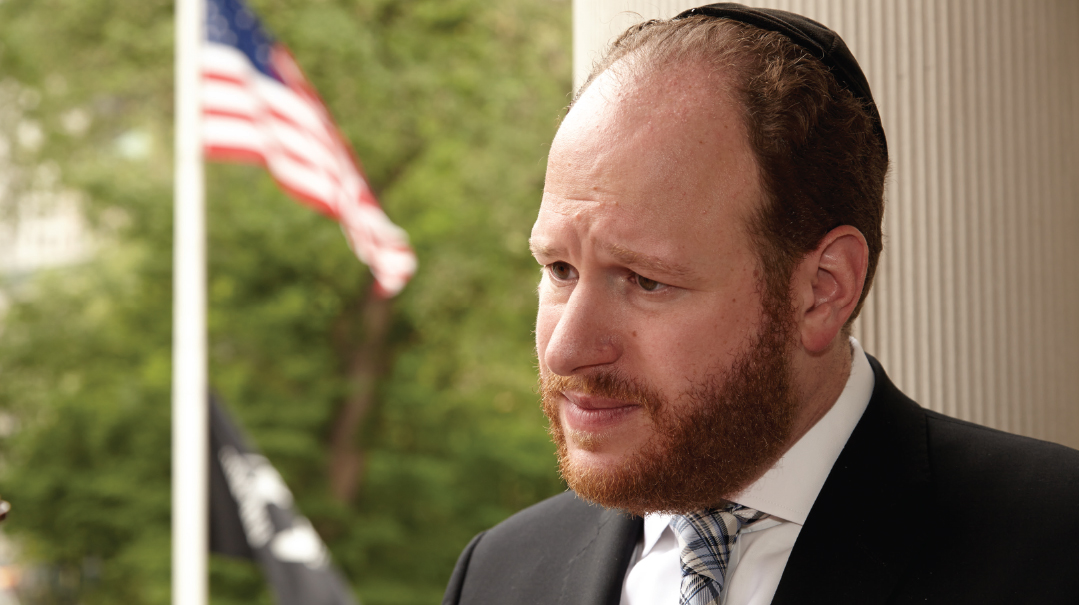 The Metrics of Success
If 20 years ago chassidic Jews weren't a default part of a New York political campaign, today every aspiring politician must take them into account. David Greenfield, the executive director of the Met Council and someone involved in helping place Jewish liaisons in campaigns, calls it "a sign of the maturity of the Jewish community" that candidates are increasingly seeking out what interests the frum voter.
"Liaisons can be mid- to high-level, depending on the campaign, depending on the staffer and depending on the race," Greenfield said, citing Menashe Shapiro of Eric Adams's campaign as an example of a high-level staffer.
What demarcates success for a liaison may not be the ultimate victory of the candidate. Andrew Yang, for example, did rather well in the Jewish community, reflecting properly on his Jewish liaison. But he flamed out from his initial front-runner status in the city, coming in at number four.
On both measures, Greenfield said that he has three metrics to define whether a liaison was successful: "Did they deliver votes for their candidate? How was their candidate perceived by the community beyond votes — did they have good press and good fundraising? And did they do any damage to them in other communities?"
New York is a progressive city, he explains. So getting a candidate to issue a no-holds-barred tweet in defense of Israel might excite the Jewish vote and give some chits to the liaison — while costing the candidate votes in other electorates.
"The ability to balance the two," Greenfield said, "divides the good liaison from the great."
Working alongside Jewish liaisons are colleagues who try to snap up blocks of votes in black, Hispanic, Russian, and Asian communities. Gaining the endorsement of a pastor of a Brooklyn mega-church or a Russian immigrant agency carries the same value as earning the votes of a large chassidic court. A good campaign can therefore have a dozen liaisons on staff, Lefkowitz and Polatseck said.
"They usually do other stuff, too," Lefkowitz said. "But they make sure to have their ears to the ground, they make sure to fight for their candidate on endorsements."
The relationships that Orthodox liaisons form with others can go on to serve the community down the line. The guild of liaisons is small, and most are friendly with each other and have experience working together. Many of these liaisons go on to work for higher ranking officials in Washington, in national organizations, or as staffers in diplomatic postings. From there, they will fall back on the Jewish friends they made during the campaign to advise them on matters pertaining to the Orthodox community.
"A Jewish liaison can have an impact way after their candidate leaves office," Lefkowitz said. "They have the opportunity to make a kiddush Hashem and do right for the community for years down the line. For these people, you become the face of the Jewish community, sometimes for life."
The Big Prize
The dividends of a liaison's success aren't hard to find in the Orthodox community: the ultimate prize a Jewish staffer can bring his candidate is an endorsement that brings thousands of locked-in votes.
The community today is far from the 1980s and 1990s, when a blessing from Sender Deutsch of Satmar, for example, assured a candidate of 20,000 votes. But an endorsement by Bobov can mean 3,000 votes, Monsey can drudge up 5,000 or 6,000 votes, and New Square gives a lock on another few thousand.
These vote coalitions are gold in a citywide race, where the difference between first place and second place can be razor thin.
"People have no idea how much it means to a candidate when you know you have 4,000 votes in the bank," Polatseck said. "New Square, for example, has about 2,019 votes. And they all come out and vote. And it ends up benefitting New Square. When they go to an elected official — even an elected official that they didn't vote for — they have open doors."
Lefkowitz estimated that there are about ten names that candidates, when they start crunching the numbers, have to reach out to.
"Boro Park and Williamsburg have a few large kehillos where everybody will vote as the leadership tells them to," Lefkowitz said. "A real, legitimate askan speaks on behalf of his rebbe. Everyone understands that when Moshe Duvid Niederman endorses a candidate, it comes with the blessing of Rav Zalman Leib [Teitelbaum of Satmar]. Everyone understands that when Der Blatt runs a huge headline endorsing a candidate, it comes with the blessing of Rav Aharon [Teitelbaum of Satmar]."
So which is the biggest prize for a candidate?
"In Boro Park, obviously the biggest prize is Bobov, for the simple reason that they vote," Lefkowitz said. "They make sure to register everybody, and if you vote, you have power. If Yoeli Rosenfeld tells you, 'Okay, we are endorsing you,' you know you have 3,000 votes. That is why he is such an important person in this industry.
"The same with New Square and the same with Kiryas Joel. You vote, you get respect. If you don't vote, no one cares for your opinion. No politician cares about angry WhatsApp statuses or memes. They care about one thing — votes. So it's a big prize if a candidate gets the endorsement of Izzy Spitzer of New Square, it's a big prize if somebody gets the endorsement of the leadership of Kiryas Joel."
"In Flatbush," Polatseck interjected, "it's the FJCC, Flatbush Jewish Community Coalition — Chaskel [Bennett] and Josh [Mehlman]."
"Monsey," Lefkowitz continued, "in the past few elections had one of the largest Jewish turnouts — if not the largest — in New York. They had a huge, huge turnout. They have one particular person who decides who Monsey should vote for. They have a few people who are heavily involved, and another few who bankroll the 'get out the vote' operation."
Vizhnitz is the largest kehillah there, giving them significant sway over whom the community should endorse. Belz and Satmar also have power, Polatseck said.
"There usually are differences of opinion in the beginning," he added, "but they always manage to have a united front at the end. This is why Monsey is important."
Stay Away from Him
While political campaigns are ostensibly about politics and policy, the grunt work on the campaign trail is a lot grittier, and more colorful, than position papers and proposals. Each one of the liaisons has accrued a horde of successes, near-misses, and botch-ups during their years on the trail.
"I once came to a rally for Eric Adams where there were a lot more reporters than anticipated," Polatseck remembers. "It was an important endorsement, and I couldn't get to a good spot to record it on video. I ran down the block to a hardware store and begged the owner for a ladder. I told him, 'I'll pay any price you want, I just need the ladder.' I grabbed it and ran back to record the event."
A different time, he was with Adams at an event in Queens. The borough president was talking about public safety when suddenly, a firecracker boomed loudly nearby. All the reporters ducked for cover; they thought it was a gunshot.
"Eric was the only one who didn't duck, because he was a cop," Polatseck laughed. "He said, 'When people have this reaction in the city to a firecracker, that means that crime is way too high.' "
Fragin remembers campaigning at a well-known kosher supermarket with Governor Pataki.
"Pataki, being Hungarian, was familiar with a lot of the heimishe foods," Fragin said. "But I remember vividly that he was visibly perplexed when some of the foods didn't have the right Hungarian labels. Someone else on line was also upset, so you had this Catholic Hungarian governor together with this older Jewish gentleman speaking to the guy behind the counter — who was not Jewish — telling him that he had the wrong names on some of the items."
A good Jewish liaison will know who's who in the community and filter out the authentic machers from the wannabes. He will be able to protect the candidate from single-issue activists who, well-meaning as they may be, hold the power to harm the contender's reputation.
"More important than knowing who the candidate should go to is knowing whom he should stay away from," Lefkowitz said, adding that he considers it his duty to buffer his candidate from "the not-such-kosher people who are always trying to sell themselves as super important."
"That's very true," Polatseck agreed. "A lot of people are not really part of the community, but they sell themselves outside as if they represent us."
Lefkowitz recalled accompanying a candidate when a person approached and began conversing with the candidate. He then took out his phone and wanted to take a picture of the two of them.
"I saw out of the side of my eye, I walked over and said, 'I'm sorry, you were not invited. I know why you're here, you know why you're here, I know why you want to take a picture with this person, and it's not going to happen.' I wasn't polite, but I think I saved both sides from a lot of headaches. Without me being there, it would have been in the news that those two people had a party together."
Polatseck recalls his own troubles keeping out people who could embarrass his candidate.
"You can't have someone who pretends to represent the community be at a meeting as a representative when the community doesn't appreciate him," Polatseck said. "It makes it kind of tricky, because the candidate cannot kick him out. That's up to you to make sure that these things don't happen. Once he's on camera and starts talking," Polatseck added, "you can no longer tell your candidate to be quiet."
This loyalty is deeply appreciated by the candidates, who develop a trust with the liaison that carries a lot of water if they are elected. Both Lefkowitz and Polatseck recalls times they were able to nip problems in the bud by being at the table from the start. Once an issue is in the public sphere, they said, it's that much harder to control it.
Always Defend the Boss
While insider status can work for the Jewish community's benefit, it can also put liaisons in an uncomfortable bind. Their primary responsibility is to the person who hired them, but they are also committed members of the frum community. That can lead to a conflict of interests when a candidate has a run-in with the Orthodox community.
On the trail, Eric Adams said that if elected he would follow the crime fighting model of David Dinkins, the mayor under whose watch the Crown Heights Riots occurred. Michael Bloomberg dismissed the community as just "10,000 black hats." During the Covid pandemic, Bill de Blasio tweeted a "message to the Jewish community… [that] the time for warnings has passed."
What do the Jewish liaisons do in such a situation? The liaisons are divided in how they would react. When Governor Andrew Cuomo lobbed anti-Semitic rhetoric at the community during Covid last year, Polatseck took to Twitter to push back. As he did so, he wondered how he would have responded were he Cuomo's hired Jewish gun.
"I probably wouldn't defend it," he suggested. "I would probably tell him, 'There are some things that are indefensible, and if you defend it, you become the face of it.' I can only sell a message, but it's still his message, not mine. But I felt bad for his Jewish liaison, because I would never want to be put in that position."
"I would probably defend my boss," Lefkowitz countered. "But I don't know, since I was never put to the test."
"You always defend the candidate," Fragin agreed. "Now and then, candidates do mess up, there's no question about it, but it's your job to defend him."
Differences of strategy are natural in an industry that requires a fine balance of personal and professional, but the circle of Jewish liaisons, who may compete for positions in choice campaigns, enjoy a friendly rivalry. Polatseck and Lefkowitz worked for opposing candidates in the mayoral campaign, but texted each other almost every day. They took care to avoid campaign grind in their conversations, Polatseck said.
Fragin said that he once heard from a "wise guy in politics" that operatives are in a team sport — sometimes they work together and sometimes they compete against each other.
"We're all here to help each other," he said, lamenting that outside the Jewish community, this art has been lost, a victim of the Trump years.
"It's not like we're a group of enemies," Lefkowitz said. "We all look at this as doing a service for the community, by making sure that the community's voice is heard. We do a phenomenal service to the community and to the campaign."
As their industry burgeons along with the community that they speak for, Yoel Lefkowitz zooms out to the bigger picture.
"It makes me feel good that every elected official knows that you need to have an Orthodox Jew in your close circle," Lefkowitz said. "Twenty years ago, that wasn't the case. This is progress."
Look! A Picture with the Rebbe!
The lure of those massive voter blocs has led to a mainstay of political campaigns, particularly in New York, which has bewildered and upset the average man on the Jewish street: the use of rabbanim, rebbes, and roshei yeshivah. Images of the candidates with the rav, or a quote stating that the religious leaders knows and vouches for him, are ubiquitous.
How did this campaign ritual begin?
Having a rav vouch for a candidate is important in smaller neighborhoods, such as Staten Island, Yoel Lefkowitz contends. These areas may not have established community leaders who are familiar with the political scene and who can make a knowledgeable endorsement. A rav in this type of area is the closest the local Jewish community has to a trusted voice.
But in the long run, Benny Polatseck counters, this hurts the community.
"I think we have to make an effort to keep our rabbanim out of the races," Polatseck avers. "We have enough askanim who can do the work for them."
For example, two opposing candidates visited a prominent rebbe in Boro Park during this past mayoral campaign. In a friendly way, the rebbe wished both of them well, adding some words to each that could be taken as an endorsement. The resulting confusion was unpleasant for everyone involved.
"We always say that our rabbanim are our rabbinical authority. They are not involved in politics," Polatseck said.
(Originally featured in Mishpacha, Issue 870)
Oops! We could not locate your form.
>