| Washington Wrap |
US Economy Sputters toward Recovery
| May 13, 2020
What is the shape of the recovery curve?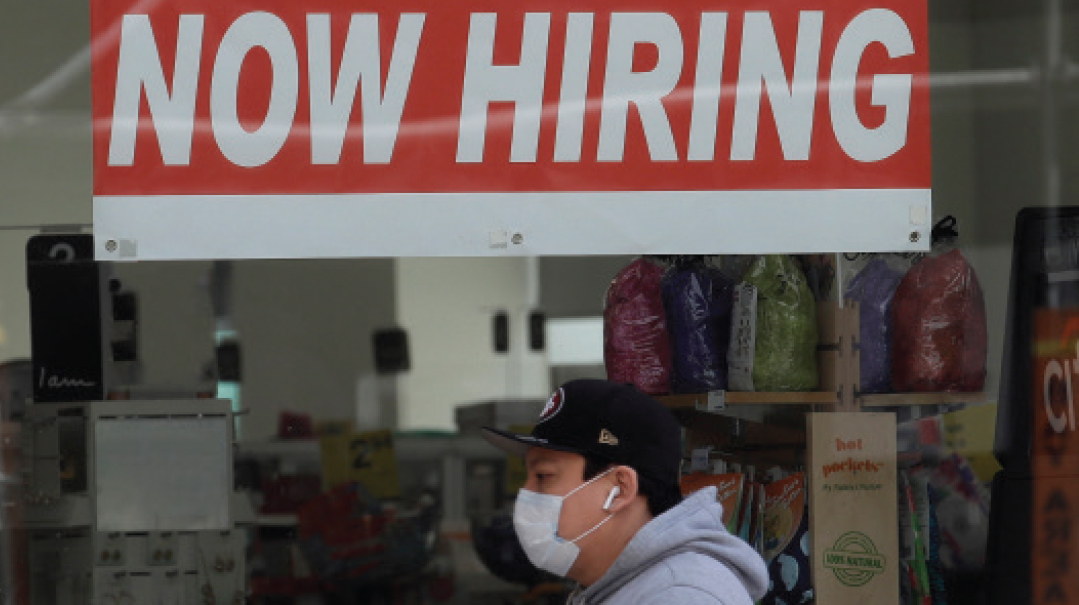 As the world opens up once again for business, albeit slowly, humanity has been humbled. People the world over are feeling vulnerable and fretful. Everyone knows the virus will likely return this winter – and there's still no vaccine.
The United States, which froze to a standstill between March and May, is attempting to reopen its world-leading economy, returning even non-essential employees to work. But the crisis isn't yet behind us. The American labor force lost 20.5 million jobs in the month of April. The unemployment rate is 14.5% with 33 million applying for unemployment benefits. Unemployment hasn't been on this level since the Depression-era 1930s.
But if you're one of the lucky ones who is still employed, everything's okay, right? Not quite. Even the currently employed have seen salary cuts. A Marketplace-Edison Research poll found that 26% of those who still have jobs are paid less per hour and 36% are working fewer hours.
According to the US Census Bureau, retail sales were down 8.7% in March, more than double the decline during the 2009 economic crisis. Many large retail chains are closing stores and others are declaring bankruptcy.
In an attempt to stabilize the situation, 30 states have already announced easing of restrictions on factories, stores, and outdoor activities. But it comes with risks. In several states -- South Carolina for instance -- the lockdown was lifted before the number of cases significantly declined. In other states that have already opened up—Alabama, Iowa, South Dakota, Utah—there's been a noticeable increase in cases over the last few days. Texas is also slowly loosening restrictions despite a steady number of new cases. Since the virus has an incubation period of two weeks, the real effect of these measures will only be discovered in two weeks' time.
What Shape is the Curve?
The reopening of the economy has spawned a curious sort of alphabet. V is the shape economists want to see on the growth chart – an equally sharp recovery following a precipitous economic decline.

That's what President Trump is promoting, and for him, it's critical. Obviously, the unemployment rate won't fall to pre-corona numbers by the November presidential election. But Trump hopes to get enough people back to see a significant fall in unemployment, say from 15% to 7%.
But will that happen? It's already obvious that some industries will take longer to recover. Airline, railway, bus and taxi companies will take much longer to return to normal than, say, furniture or building material stores.
Airline travel in particular will likely see a hit and become even more burdensome, with temperature checks or even coronavirus testing in airports. If you've grown used to lower airfares in the past few years, understand that some low-cost companies may close as a result of the crisis, and prices will rise.
The restaurant and tourism industries have also taken a heavy blow. It's hard to imagine people dining out regularly or going on vacations before a vaccine is produced. Take a city like Washington D.C. The conference hall business in the city provides a living for thousands of people, especially from the lower and middle classes. Think of waiters, logistics workers, cleaners, porters, sound and lighting technicians, and security guards, many of whom are currently unemployed. A study by the Becker Friedman Institute for Economics in Chicago found that 42% of idled workers won't be able to return to their jobs once the crisis is over.
In other words, we're more likely looking at a U-shaped recovery, in which the economy will recover to the pre-corona state over a prolonged period. A much worse scenario feared by economists is an L-shaped recovery, in which the economy remains permanently below the pre-corona levels. That outcome is possible if, for instance, entire industries collapse, or if a vaccine cannot be found.
(Originally featured in Mishpacha, Issue 810)
Oops! We could not locate your form.
>