| Recipes |
Upside-down Fruit Tart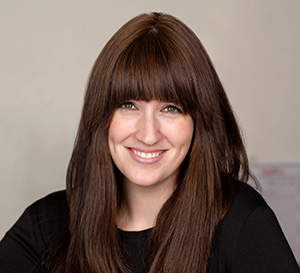 | October 10, 2019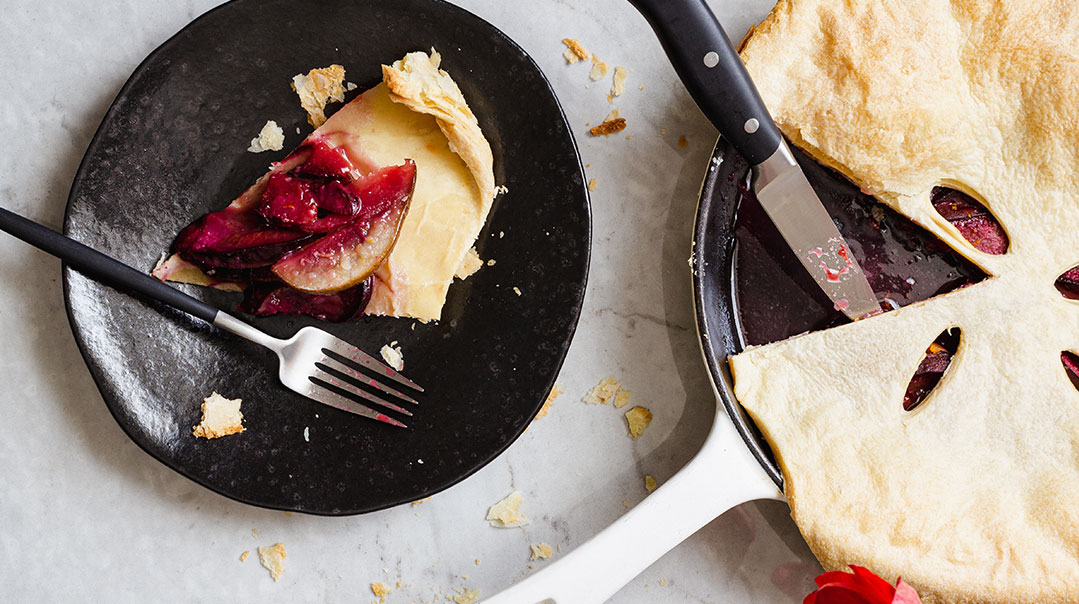 Food And Prop Styling By Renee Muller Photography By Cayla Zoharan And Moshe Wulliger 
Upside-down Fruit Tart 
I love fruit desserts, and I love easy desserts, but most of all I love desserts I can make with pantry ingredients in a pinch. I usually plan my menus with the vague term "dessert" penciled in lazily and then realize I have nothing actually on tap. This tart is quick to prep and stays crisp even the next day, since the pastry isn't sitting in fruit juice. 
SERVES 8 
2 pears, sliced
2 plums, sliced
½ cup brown sugar
2 Tbsp flour
zest of 1 lemon
zest of 1 orange
1 sheet puff pastry, defrosted
1 egg + 1 Tbsp water, for egg wash
2 Tbsp turbinado or coarse sugar(optional)
Preheat oven to 350°F (175°C). Grease a cast iron or oven-safe skillet (or a glass baking dish). Toss sliced fruit lightly in brown sugar, fl our, and citrus zest. Lay the fruit in the bottom of the skillet and stretch the puff pastry over the top, pressing lightly around the edges to adhere. Brush with egg wash. Cut small ventilation slits in the puff pastry and sprinkle with coarse sugar. Bake for 35–40 minutes, until golden brown. Remove from oven and let cool for 5 minutes, then flip onto a platter. Serve warm with whipped cream or ice cream.
Note: I recommend using a skillet here because metal conducts heat better than glass. I do not recommend making this in a disposable pan.
(Originally featured in FamilyTable, Issue 663)

Oops! We could not locate your form.
>