| Text Messages |
Under It All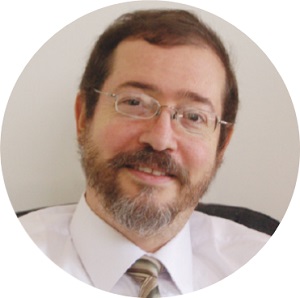 | September 29, 2021
"Whatever tragic event is happening in your life, at that moment, you have your own World Trade Center"
Each September 11, reading accounts of that horrific day in 2001, I'm sucked into a vortex of emotion that takes me straight back into that time and place. Two decades vanish like dream stuff, and I'm right there again.
I was then working at Agudath Israel of America's offices at 42 Broadway, just blocks from the Twin Towers, and that Tuesday morning I started in toward Manhattan from the Rockaways on the A train until it ground to a halt at a stop in lower Manhattan.
We all filed out and emerged from underground, into a strange new world. I never got close enough to Ground Zero to have to run for my life when the towers fell; I just wandered around dazed, like everyone else, and made my way to a hospital to try to give blood for what everyone thought would be thousands of survivors in need of transfusions. Eventually, I walked across a bridge into Brooklyn alongside thousands of others, where I managed to board a train bound for Kew Gardens. There, my wife was waiting to drive me home on an eerily deserted Van Wyck Expressway.
This year was no different, and yes, I was ineluctably drawn right back there again. But this year I read a different kind of account about someone for whom that day never ended — true for so many people in different ways. There are those who are no longer here, for whom that day became a ticking time bomb of disease that eventually went off within them. And there are so many who live every day with the loss of a part of themselves — a child, a parent, a spouse, a sibling, a dear friend.
But Will Jimeno's story is one of surviving 9/11 yet continuing to live, two decades on, without a part of himself, at least not fully intact. It's a unique story, not least because there were only 18 people in total who did not escape but instead survived the collapse of the Towers. And of those eighteen, only Jimeno, then a rookie Port Authority police officer, and his colleague Sergeant John McLoughlin, survived being buried in the rubble of the Towers.
In a Politico piece, Garrett Graff, author of a bestselling oral history of 9/11, tells Jimeno's story in brief. It begins:
The oddest thing about being trapped in the rubble of the World Trade Center was that Will Jimeno didn't break any bones. The Port Authority police officer had 220 stories of the World Trade Center fall on top of him — all of both towers, first the south, then the north — a violence of unimaginable scale, velocity, and intensity, one that killed three of the other officers he'd been standing with moments earlier, and entombing him and his surviving sergeant amid concrete and rock for hours on Sept. 11, 2001.
The two lay trapped in the rubble all day, able to see a spot of daylight amid the collapsed debris about 30 feet above them. They were about 15 feet apart, able to hear but not see each other.
But although, as Graff writes, "there was no one coming to rescue them. No one even knew they were there," the wheels of their ultimate salvation were beginning to turn far from Ground Zero. Separately, two ex-Marines headed that morning for the World Trade Center site to do what they could to help, even donning their old uniforms to be able to make it past police roadblocks. As one of them put it, "I didn't even have a plan. But I have all this training as a Marine, and all I could think was, 'My city is in need.' "
Meeting for the first time at Ground Zero, they teamed up to do search-and-rescue, and at about 8 p.m., as they called out for the thousandth time, "United States Marine Corps, can anybody hear us?" Jimeno shouted back as loud as he could, "PAPD officers down! PAPD officers down!" The Marines immediately summoned three New York City police officers trained in rescue, who worked for three hours to extricate Jimeno, refusing multiple orders from other rescuers to evacuate the site due to the danger of unstable debris. They freed McLoughlin at around 7 a.m. the next morning.
Jimeno remembers that when they pulled him out, he said, " 'Where is everything?' Because I could see the moon, and I could see smoke, but I couldn't see the buildings. That's when a firefighter said, 'It's all gone, kid.' That's the first time I cried that evening."
Medics took Jimeno to New York's Bellevue Hospital, and when they got there, he recalled, "I'm thinking there's going to be thousands of people in there…. As they pulled me off the ambulance, I see these doctors standing around and nurses. I said, 'Where is everybody?' They're like, 'You're it.' They're telling me there's nobody else." And then he cried for the second time that night.
Graff writes that although many people know Jimeno's story to this point, few know the next, most impressive chapters of his life.
Jimeno spent more than a month in the hospital; his legs had been severely damaged — doctors rushed that first night to cut him open from hip to ankle and relieve the crippling pressure inside — but the ordeal of 13 hours inside the rubble of the World Trade Center had seemingly damaged every inch of him…. a vacuum was needed to clear his lungs of rocks and debris....
Gradually, his physical condition improved, but as the years went by, his mental state declined.
The familiarity of home was overtaken by sadness, then anger. Fun and easy-going by nature, Jimeno found his temper now seemingly on a hair-trigger; he exploded over small situations, berating family, his wife, or friends over mundane tribulations and mild frustrations. With time, he came to realize that he had undiagnosed Post-Traumatic Stress Disorder.  As much as so many doctors, nurses and medical professionals had pored over every inch of his body in the weeks after he was pulled alive from the rubble, no one had paid much attention to his mind.
When he reached a breaking point, he began seeing a psychologist, seeking to understand his emotional trauma and survivor's guilt and to come to terms with them. It was hard work, and he considered quitting, but he persevered. Graff writes:
To this day, Jimeno is forthright about the challenge he faces…. Instead of "beating" PTSD, Jimeno's learned in the last 17 years to live with it, to recognize his pain and the trauma he experienced. With work and help, he identified his own triggers — situations that caused either physical or emotional pain, times when he felt helpless or powerless, or situations where he confronted the unknown.
Since being medically retired in 2004, he has dedicated himself to speaking in places ranging from rehab facilities to jails to the military and police to  schools at every level, bringing along to each a small piece of the steel from the World Trade Center. His message is that trauma "isn't comparative or competitive. Whatever your own personal trauma is can be just as devastating to you as his was to him…. It's what we do in that moment — and who we are after — that matters most."
He says, "People always come up to me and they said, 'Will, I can't think of anything worse than the World Trade Center falling on you, 220 stories.' " And his response is, "Whatever tragic event is happening in your life, at that moment, you have your own World Trade Center. It's what you do with yourself — what we do with ourselves to overcome those…. I want to teach people today that no matter what your World Trade Center is, you can learn to live with that, and you can live a good life." And indeed, after his talk, many people approach him to tell him about their own World Trade Center.
Garrett Graff, who's spent many years studying the events of 9/11, says Will Jimeno's is "the most hopeful and inspiring story from that day I've ever found," and in my vastly more limited experience, I'd agree.
Originally featured in Mishpacha, Issue 879. Eytan Kobre may be contacted directly at kobre@mishpacha.com
Oops! We could not locate your form.
>