| Shul with a View |
True Greatness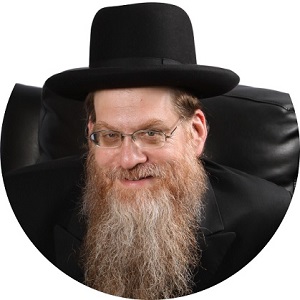 | June 5, 2019
I had just witnessed true greatness
I
t was a Monday in the 1970s. Aaron Silverstein and I were eating lunch.
Sitting at the end of the table also eating lunch was Rav Aharon Lichtenstein ztz"l.
"Hey, Aaron, do you have change for a quarter?" someone asked.
Silverstein replied, "Nope!"
Unexpectedly, another voice said, "Yes, I do have change."

In awed silence, we watched as Aaron Lichtenstein removed two dimes and a nickel from his pocket and handed them to the stunned student.
The bochur mumbled, "I'm sorry, I never meant the Rebbi."
Rav Lichtenstein looked somewhat puzzled as he sincerely stated, "Why the apology? My name is Aaron and I do have change for a quarter."
I was witness to the greatness of character sincere limud HaTorah can bring about.
On Sunday, May 26, my shul held its annual dinner, complete with an ad journal. Early Monday morning I flew to Chicago to speak at the Chicago Center, the Zidichover Beis Medrash. I was treated royally by the tzibbur and I left uplifted.
After speaking, I went directly to the airport at 1 for my 4 p.m. flight. I would ultimately spend seven hours at O'Hare because of weather delays.
Finally at 6 p.m. word went out, "The plane is boarding."
Alas, it was fake news, as we weren't boarding.
Nevertheless, lines began to form in anticipation of the boarding.
Finally, we began to board.
Suddenly, I heard an assertive voice behind me.
"Hey, buddy, I was here first. It don't matter that I'm standing behind you."
I turned and faced a hulk of a man and realized that this was not the time to point out the obvious asininity of his assertion.
He passed me with an unconcealed vile sneer and as I was the only observable observant Jew in sight, I felt very alone.
The next morning, Hillel Steinman ran over and said, "Rabbi, did you see the journal?"
I admitted that I hadn't.
"Rabbi, someone named Yaakov Bender took out an ad and said you're his friend! Obviously, it cannot be the famous Rosh Yeshivah of Darchei Torah. Why would he put an ad in our journal in your honor? Here is a copy of the ad."
I began to read, "I consider it a zechus that Rabbi Eisenman considers me a friend."
Hillel interjected, "No way the famous Rav Bender would write that! He's a busy man!"
As I read, I knew that the "famous Rabbi Bender" had indeed written it. Over the past few years, we have cultivated a friendship originating solely from Rav Bender's readings of my articles. I was touched how this great man with thousands of students took the time to write an ad for me.
The sincerity and love that his words exuded were proof positive that Rav Yaakov Bender had penned these words.
"Rabbi, don't worry. If anyone wants to believe that Rav Bender wrote the ad, I won't burst their bubble of naiveté. Your secret is safe with me! I'll bet this Bender guy from the ad is just some pashute Yid in Passaic."
"Thank you, Hillel. I appreciate you keeping this under wraps, as we both know that the real Rav Bender has better things to do than to write an ad for a rabbi in Passaic!"
We parted as an exhilarating feeling washed over me. The realization took hold that I had just witnessed true greatness.
On Sunday in the airport, I observed the debasement man is capable of descending to. While today I witnessed how man is capable of ascending to unfathomable moral heights, as long as he allows the Torah to saturate his soul, elevate him, and make him the type of person who realizes the need to reach out to a rabbi in Passaic and make his day.
 (Originally featured in Mishpacha, Issue 763)
>