| The Moment |
Trend-Setters | June 10, 2020
"These simchos, which will hopefully change the trend and result in great sums of Yiddishe money being saved, are especially holy!"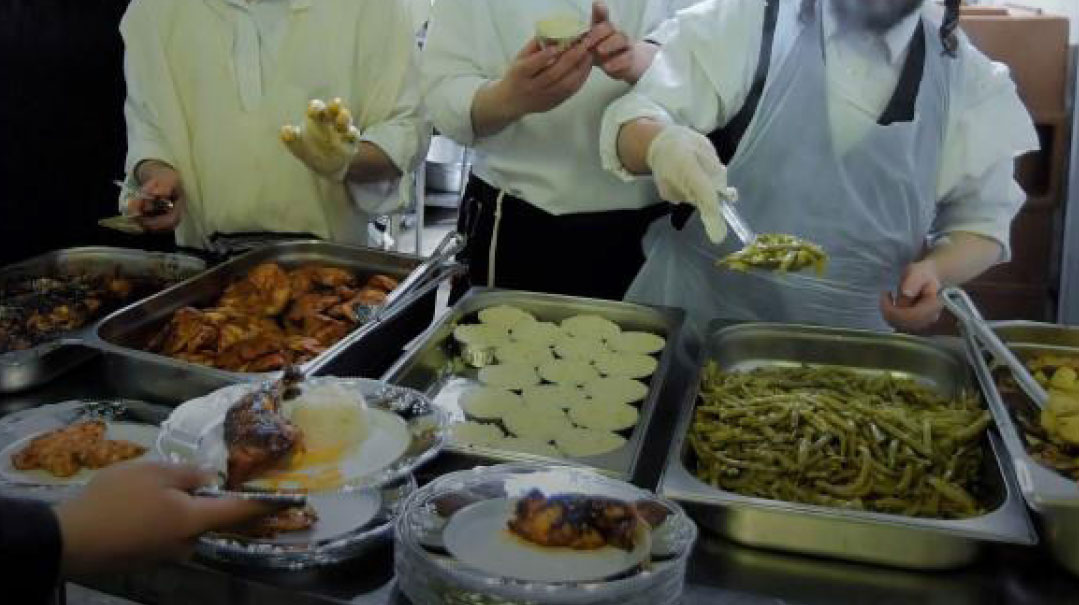 One of the first tangible public modifications as a result of lifestyle changes forced by COVID-19 was a wedding that took place this week in Bnei Brak.
With the heavy simchah schedule in the weeks following Shavuos, the Vizhnitzer Rebbe, Rav Mendel Hager, made an offer to baalei simchah — opening up the doors to chassidus's massive Heichal Hatishim auditorium.
Mechutanim who have availed themselves of the hall built to host the weekly Vizhnitz Shabbos tish are benefitting from the very same cooks who prepare for the regular chassidic gatherings. But along with the very reduced price comes a commitment.
The food is being served on disposable dishes, and only close family may be invited to the seudah, with friends coming afterward for dancing alone.
"The Rebbe has no problem with filling the space designated for tishen with chasunos, since every chasunah is a holy event," a close chassid says, "but these simchos, which will hopefully change the trend and result in great sums of Yiddishe money being saved, are especially holy!"
(Originally featured in Mishpacha, Issue 814)

Oops! We could not locate your form.
>