| Parshah |
Tower of Faith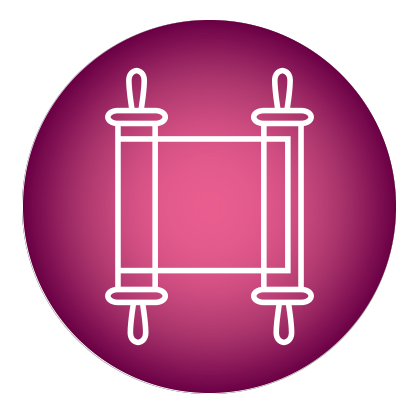 | July 6, 2021
It's only through a spiritual and noble life that one's name is perpetuated
"Yair… conquered their villages and called them 'Chavos Yair — the Villages of Yair.' Novach…

conquered Kenas… and he called it 'Novach,' after his name." (Bamidbar 32:41–42) 
R

ashi says that Yair didn't have children, thus he named the area "Villages of Yair," to commemorate his name. Novach, however, simply called his city by his name. Rashi points out that in the words, "Vayikra lah Novach — he called it Novach," the word "lah — it," isn't punctuated as it normally would be, with a mapik hei. Without it, the hei is pronounced more weakly — closer to the word lo with an alef — no. We learn from here that the name Novach didn't last; it was a weak name without continuity. (Rabbi Yankie Schechter, Parsha Pshetel)
I got engaged in the Twin Towers, on top of the world. Gazing down through the huge windows, I felt dizzy with excitement. The world was ours. I still have the tickets tucked into a scrapbook, a reminder of a perfect moment, our future as dazzling as the reflection of the Manhattan night skyline.
Those who lived in the 1960s have their "Kennedy moment." Where were you when you heard…? My generation has its 9/11 moment. I'll never forget where I was standing when I was told a plane had hit the Twin Towers.
For a moment my brain refused to compute. But when reality kicked in, I'll never forget the horror. My in-laws were in New York at the time; we couldn't reach them. My friend's mechutan was in the tower; her son-in-law became a yasom. My uncle worked in the World Trade Center; he was late due to Selichos and was saved. The images, the stories, the information trickled in. Cement foundations crumbled and bastions of belief in humanity were destroyed.
Why was Navoch's name different from Yair's name, which did last?
A person's possessions are attributed to him, but they're external to his body, not a part of his essence. It was appropriate for Yair to name his villages "Chavos Yair," because they were his. Novach, however, called the city "Novach," not "City of Novach." Essentially, he was saying that the city was a direct representation of his essence.
A few years ago, I was in the States and needed to drive my mother to an appointment in Manhattan. Out-of-towner that I am, Manhattan driving gets me nervous. Sure, I drive in Israel and it doesn't bother me a bit. Give me a nice neck-to-neck race with a sabra over a red light and I'm in my comfort zone, but put me in the Battery Tunnel and I have heart palpitations. Plus, I knew I'd need to parallel park when I found the office building, something I avoid like the plague. By the time I finally found a parking spot, I was so relieved, I didn't even notice my surroundings.
This is why Novach's name didn't last. He sought to erect for himself an eternal memorial in structures of wood and stone, but that's not the true Jewish hashkafah. It's only through a spiritual and noble life that one's name is perpetuated through the ages.
Returning to my car, I stopped in shock, suddenly realizing I was standing not 50 feet from the new World Trade Center. The sun flashed off the shiny chrome and metallic windows of the towers that stretched high into the brilliant blue sky. I hadn't been back in this spot for over twenty years. In that time, the buildings had been destroyed and rebuilt. All around me stood the new, the sleek, the future. I was mesmerized by the sheer power of those buildings standing tall once more.
My thoughts went back to those moments, to those whose lives would never be rebuilt. Were these shiny new skyscrapers really a testimony to those lost? How can you rebuild on the site of so many graves? I wasn't sure how I felt about those buildings.
These thoughts tumbled through my head. But other thoughts took hold: the yahrtzeit seudos I'd attended on Kaf-Gimmel Elul. The kabbalos accepted, the teshuvah enacted, the achdus Klal Yisrael forged in the face of evil.
I knew exactly where I was standing when I realized those actions were the eternal commemoration we'd never forget.
 (Originally featured in Family First, Issue 750)
Oops! We could not locate your form.
>