| 5 out of 10 |
Top 5 Ways We Remember Our Rebbeim (and we love them for it!)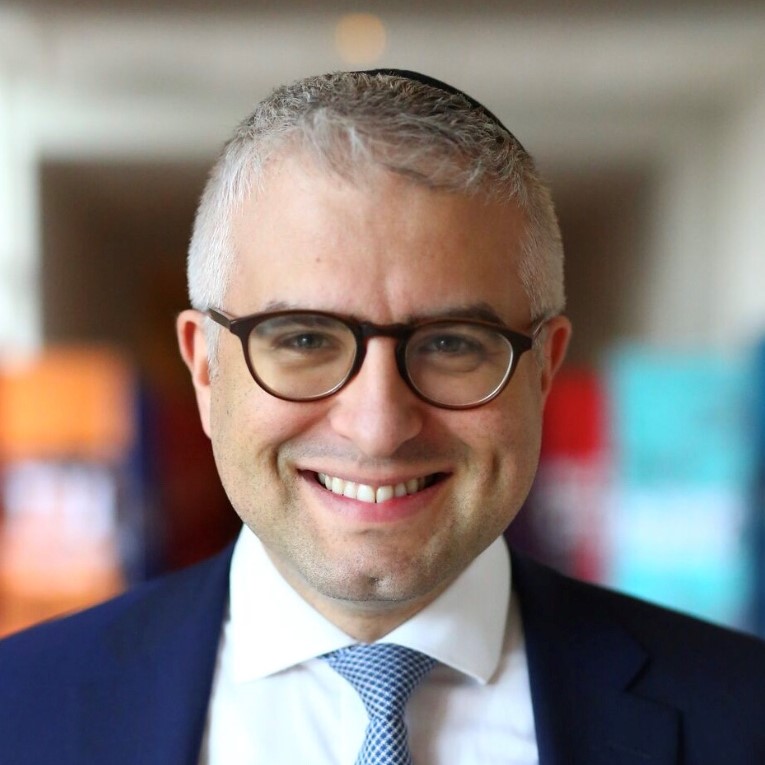 | February 20, 2019
O
ne of my biggest regrets is that I didn't invite all my elementary school rebbeim to my wedding. Thinking back to the teachers who first instilled a love for Torah and mitzvos, too often, the rebbeim from our younger years are overlooked. Sure, I had the opportunity to learn from world-renowned scholars and talmidei chachamim later on, but I really owe my love for Yiddishkeit to the patient teachers, rebbeim, morahs, and personalities from my elementary school years. They taught me alef-beis, showed me how to daven, and introduced me to Gemara. But much of what made them so memorable were the intangible oddities, trops, and recurring themes that characterized them. And so, as an ode to these pivotal people in my life, here are my Top 5 ways I remember the personalities who molded me.
Rebbi Examples
Who were my best friends growing up? Well, the group I spent the most time talking about — though we never met in person — were Tom, Dick, and Harry. Anytime my rebbi gave an example that required three people, these were our guys. I even developed a fairly rich backstory for each one. Tom was the oddball, Dick was the skinny, no-nonsense, straight shooter, and Harry was the schlub. Oh, Harry — his antics were the stuff of legend (or so I conjured up). Rebbi examples became staples of any educational situation that required illustration. All eidim zomimim were from Chicago. Every mashkon was a Rolex watch (maybe this was just a Five Towns thing?). And the yetzer hara was embodied in a "big juicy steak." And, of course, the currency within this wonderful world where Tom, Dick, and Harry were constantly having their cows gore one another as their testimony was always disproved at the last moment due to their scheduled vacation in Chicago, was governed by a uniform monetary policy: rubles. Your dollars are no good here. The innkeeper only accepts zlotys.
Draft Dodgers
Spare me your baseball hall of fame. The greatest team of athletes ever assembled are all those rebbeim who almost got drafted by a professional sports team. I was privileged to learn Chumash by a rebbi who played for the LA Lakers. No wait, he was drafted, but left in protest because of Shabbos. Or, was he just recruited by scouts? The details can be fuzzy, but everyone needs at least one rebbi whose students whisper about his athletic prowess. And, for those aspiring rebbeim who lack the athletic credibility —there is no shame in starting your own rumors! Hit a home run while on the Lag B'omer trip with your fourth-grade class? As you round the bases nonchalantly whisper to your talmidim, "It was that kind of hit that got Steinbrenner so interested in me."
Kiddush Hashem
Whether it was a class trip to the Bronx Zoo, Eisenhower Park, or the Liberty Science Center, any school outing was faced with two choices: "Boys. When we get off this bus, we can make a kiddush Hashem, or chas v'shalom, we can make a chillul Hashem." This was honestly the most valuable lesson I walked out of elementary school with. Yeshivah students are conditioned to know that anytime they are in public, they're seen as more than just a bunch of unruly kids. Every trip and outing becomes an opportunity. It was a moving message and also a much-needed deterrent. Many poor decisions were second-guessed due to this speech: Better not to throw a knapsack full of food into the monkey cages. Better not to scale the ice-cream truck parked next to the baseball field. Better to abstain from whatever criminal conspiracy you have planned for the weekend bar mitzvah — getting prosecuted under RICO would certainly qualify as a chillul Hashem.
Rebbi Jokes
Any job interview for a rebbi needs to cover the fundamentals. Can they teach kriah, do they have classroom management skills, and, perhaps most importantly, do they have a deep repertoire of "rebbi jokes"? Honestly, if I ever ran a school, I would reserve a corner in every classroom where I would set up a guy with a small drum kit to give an enthusiastic "ba-dum ching," for every one of the rebbi's one-liners. Someone blows their nose loudly in class? "Shevarim-Teruah!" *Ba-dum ching!* "Kids, when I was in yeshivah [pause for effect] before the Civil War..." *Ba-dum ching!*
Tickets
My third-grade rebbi was Rabbi Florence. I still remember the sign on the door to our classroom: "Mishenichnas Our Door — Marbim B'Simchah." And no one knew how to get kids excited like Rabbi Florence. To this day, I suspect he had a PhD in Behavioral Psychology. His secret? He had the best ticket and prize system you could ever imagine. At the end of the year, he gave out a Super Soaker Water Gun. When he marched out holding the big blue box with a water gun inside, our entire class collectively lost our minds. What do we need to do to earn such a largesse? Memorize Birchos Yaakov? We'll have it done by lunchtime. His Pavlovian educational brilliance had us learning Chumash for a Sunkist Soda and sitting quietly for a pack of Twizzlers. If he had enough remote-controlled cars, we would have all learned Mandarin. The greatest prize imaginable, however, was the 18-speed bike. This was the childhood equivalent of giving out a Model 3 Tesla. And, to this day, I still know Birchos Yaakov by heart.
(Originally featured in Mishpacha, Issue 749)
Oops! We could not locate your form.
>