| 5 out of 10 |
Top 5 Purim Seudah Participants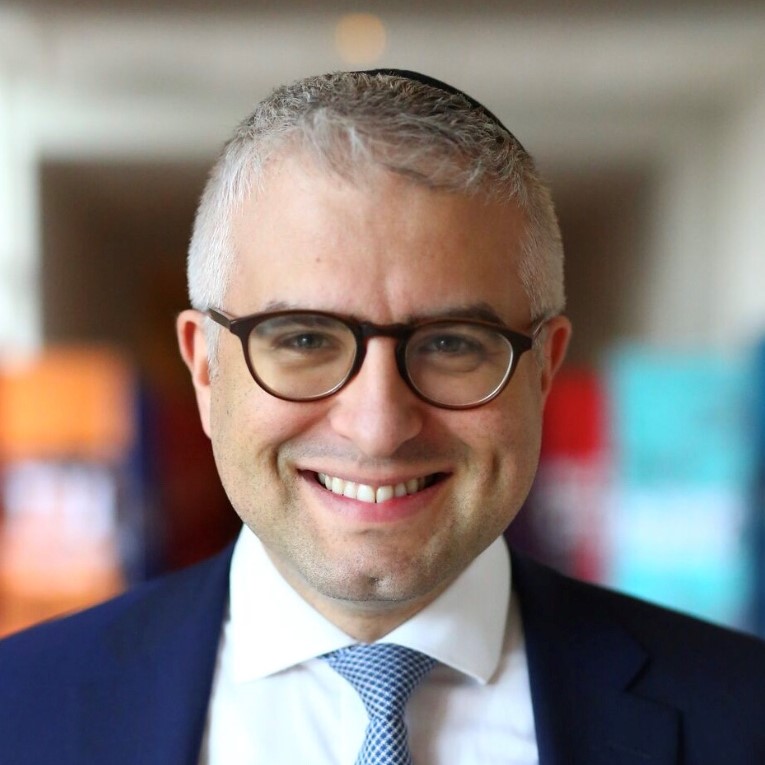 | March 6, 2019
You bought wine. You made schnitzel. You have enough puff pastry for Dr. Atkins to rise from his grave. Someone is bringing the mushroom sauce and you're pretty sure someone made a playlist. But no Purim seudah is complete without a few key guests. Here are my top 5 Purim seudah participants who will ensure your Purim festivities are representative — from Hodu to Kush.
1. Shanah Rishonah Couple
"So, I'm Thing One and he's Thing Two — just a part of the Dr. Seuss shalach manos theme we're doing this year."
They have the matching costumes, but just in case it's not clear, there's a 30-line rhyming poem based on Dr. Seuss's Oh, the Places You'll Go that explains how the theme relates to their relationship.
"So cute," you mutter as you peruse the poem and hand them your shalach manos in return — a box of raisins taped to a Diet Coke.
Even if you don't get shalach manos from the couple, you can still identify them as a shanah rishonah couple. A true shanah rishonah spouse transforms into a member of the Purim-paparazzi at the seudah.
"Oh, my gosh, Shloimie, say again how much you like morning seder," the shanah rishonah wife prompts her husband as the other women eye-roll from a distance, trying to forget the time they had to make Kiddush Friday night because their husbands had passed out.
Oh, the Purim you'll have, your first year with a spouse — enjoy it now, you'll probably sleep in the guest house!
2. Designated No-Drinking Guy
He's the first to remind everyone that if you daven k'vasikin, have a sip of wine and then take a quick nap — you've already done more than enough to fulfill your Purim seudah obligation. If he wore a Purim costume — which he decidedly does not — it would just be a white T-shirt that says "There's for sure no inyan to drink at night," written in bold black letters. Every Purim seudah needs a party pooper. It's an apt reminder not to drink in excess, or, for some, a motivation to drink in excess to temper the discomfort of his disapproving judgmental stares.
3. Confessional Bochur
Yom Kippur, many seforim say, is a day like Purim. Sure, there are many lofty explanations, but every seudah has the one guy who takes it literally by confessing every aveirah and loudly announcing every person he'd wronged over the course of the year.
"I missed Minchah on Wednesday," he sobs, "and three months ago I davened Shacharis at 2:30 in the afternoon."
For him, it's not a seudah — it's confession time. "Oy, Yanky, come here! Remember that time at the kiddush, like four year ago? I… I remember [he's fighting back tears at this point] — I took all the kugel, and it's been weighing on me all these years. Please [he's now gotten down on his knees, grasping his friend's hands] — I need you to be moichel me!" As you struggle to extricate your hands from the bochur's grasp, just assure him you're moichel him. And, if you're feeling generous, throw in a mechilah for accidentally using your hand, as it was snared in his grasp, to wipe his tears.
4. Close Talker
At every Purim seudah there's one person who didn't come to drink and didn't come to eat. He came to deliver his maamar. And whichever unsuspecting person sitting next to him at the seudah turns to him and politely asks, "What masechta are you learning this year?" will be subject to all 45 minutes of the maamar. The mid-Purim-seudah maamar has a few distinct qualities:
(1) It is only said to one person at a time;
(2) it is said very, very closely. Your ear should feel every breath of the Torah. Your nose should smell much of it as well;
(3) it is said very loudly. The Purim playlist may be loud, but it cannot win the auditory battle. Because the maamar isn't just said — it must be intimately shouted: "No, no, no, the gematria is im hakollel — but that's the deeper sod behind triangular hamantaschen!" Don't panic if you get roped into such a maamar. Just be patient. Nod vigorously throughout. And when the close talker stops to take a breath, quickly interject, "We're actually learning Bava Kamma too," and then walk away.
5. Contact Caller
Can I call South Africa from your cell phone? Does anyone know the country code for Botswana?! Is it +267 or +276??
Every seudah needs one person who, the moment he becomes slightly inebriated, tries to reach out to every person on his contact list.
"Rebbi, it's me," he says to his third-grade rebbi whose number he finally discovered and hasn't spoken to in three decades. The emotions really start to bubble over when he finally gets a hold of his shver for his annual incoherent ramble — "Tell me, you need to tell me, what was the zechus that you merited such an amazing daughter?! And you need to tell Mommy how much I like her kugel!" Nobody tell him he's been talking into a banana.
(Originally featured in Mishpacha, Issue 751)
Oops! We could not locate your form.
>