| Inside Israel |
To Protect and Serve?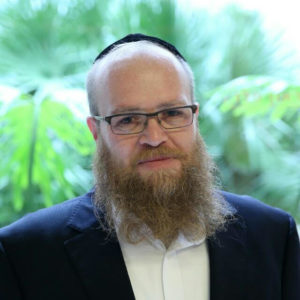 | August 5, 2020
There's no question that the level of violence at anti-Netanyahu rallies is heating up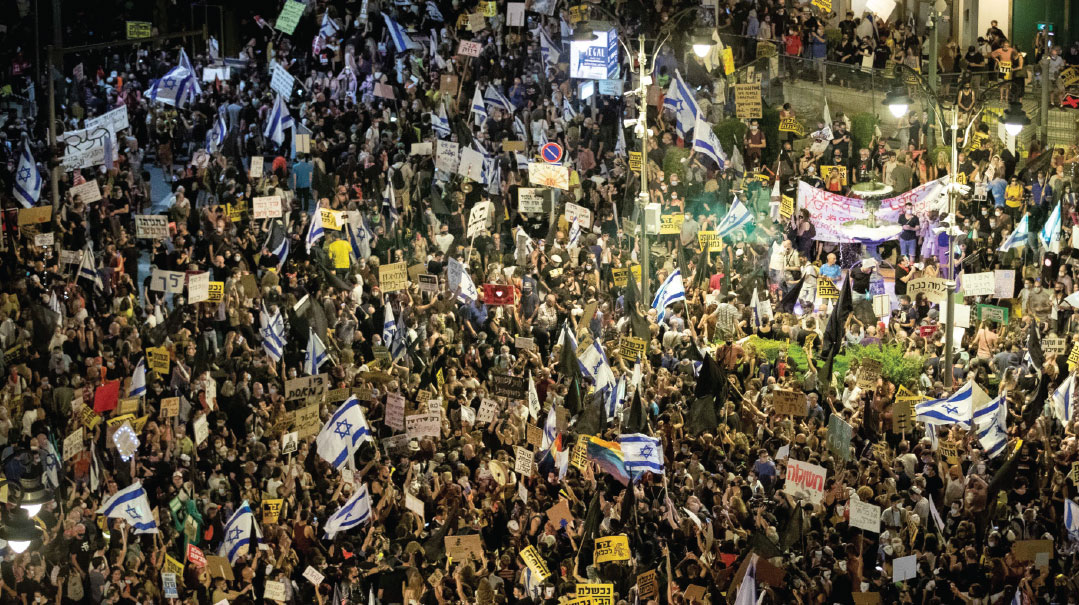 Photo: Flash 90
Last Friday, Prime Minister Binyamin Netanyahu shared a video on Twitter called "The Incitement to Murder the Prime Minister and His Family Reaches New Heights," a provocative compilation of death threats against Netanyahu and his family that have appeared on social media and been shouted during recent protests. He wrote: "I hope we can stop with these terrible demonstrations of incitement and hate, and come together as a People and a country in our efforts to defeat the coronavirus and save the lives and livelihoods of Israeli citizens."
Former senior members of the defense establishment said this week that Netanyahu's security is tighter than ever and his family members are well protected. Still, there's no question that the level of violence at anti-Netanyahu rallies is heating up. Last weekend, at least 10,000 people participated in an anti-Netanyahu rally in Jerusalem. It would be easy to dismiss the protests against Netanyahu's as purely political, but a quick survey of protesters shows that their political orientation spans the gamut. Many are simply fed up with the deteriorating economic situation and the coronavirus crisis. There's a growing feeling that it's time for a change of the guard.
Maj. Gen. Arieh Amit (retired), former commander of the Jerusalem police district, said a violent tone has entered Israel's political discourse. "I'm sure it will end in assault or murder of a protester," he said.
Israel has seen several massive protests over the past few weeks. After a series of violent incidents directed at anti-Netanyahu protesters, there were claims that the police are not doing enough to protect the demonstrators. The police have countered that they lack the manpower to monitor everyone. "It's natural that in a protest against the government, there's suspicion toward the police," Amit said. "Often there's no coordination with the police; and even when there is coordination, demonstrators sometimes break into spontaneous marches. A situation is created where the police can't guarantee 100 percent protection, not for one side and for the other. One man with a knife will come along and no one will be able to stop him."
In the midst of these claims of police inaction, there have been reports of excessively harsh enforcement of the coronavirus restrictions against the chareidi population. There's a sense that chareidim have been singled out by police for enforcement of the coronavirus guidelines, while protesters pack together in the thousands to demonstrate against the government.
In a series of recently leaked recordings of meetings between Public Security Minister Amir Ohana (Likud) and police chiefs, differences emerged between the minister and interim police commissioner Moti Cohen. Ohana charged that "if these were chareidi or Arab protests" the police would be "acting differently." But Cohen denied that accusation and claimed that police were acting "in accordance with the instructions of the attorney general." In another leaked recording, Ohana is heard discussing the protests with commander of the Jerusalem police district Doron Yedid, telling him to restore order to the streets of the capital. Yedid countered that the police have indeed been issuing fines to protesters without masks.
Senior figures in the police department say the Israel police force is facing a serious challenge in this period of political, economic, and public health chaos. Adding to the problem is that Cohen has held his interim position for two years, since the departure of former chief Roni Alscheich. Senior police figures say the absence of a permanent chief has led to a situation where police commanders are perceived as trying to please the public security minister, who is expected to appoint a new commissioner in the near future.
(Originally featured in Mishpacha, Issue 822)
Oops! We could not locate your form.
>