| Communities |
Times (Don't) Change in Gateshead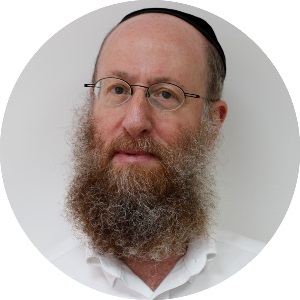 | January 20, 2016
It's a bit of a riddle, a phenomenon that's gone against the trend. How is it that the challenge of assimilation that wreaked havoc on Jewish communities around the world didn't touch Gateshead, the only provincial Jewish community of prewar England that is still almost exclusively Orthodox and is only improving with age?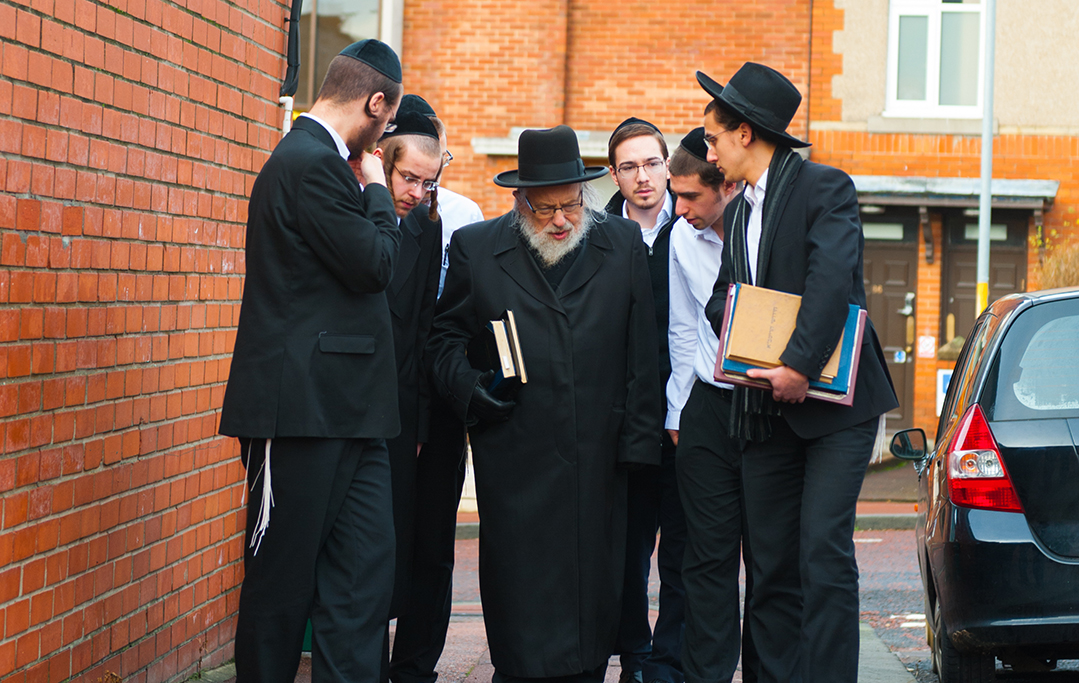 photos Ruskin Photography, Gateshead Yeshiva archives 
"H
ave you ever been to Gateshead before?" "Yes," I answer, "about 20 years ago."
"So, has anything changed around here in the last 20 years?"
These two questions were repeatedly posed on my recent visit to Gateshead by curious, friendly, and courteous Jewish community members who will never enter a shul or yeshivah building without looking over their shoulder to keep the door open for anyone trailing behind them.
But other than acknowledging that special courtesy, and mentioning that it rained constantly on each visit — no winter novelty in northeast England — it's not a question I felt qualified to answer.

But soon it dawned on me. There was a reason people kept asking an outsider if he noticed any changes. It wasn't a question meant to be answered. It was a more of a statement, even a badge of honor for a kehillah whose founding fathers in 1887 aimed for the lofty goal of establishing a totally shomer Shabbos community, which was unheard of at that time in England.
In that regard, nothing has changed in Gateshead. Not in 20 years, and not in 129 years. What the Enlightenment, two world wars, and Nazi, Communist, and Fascist persecutions ripped away from the bulk of European Jewry was carefully preserved in Gateshead. It is the only remaining provincial Jewish community of that era in England that is almost exclusively and strictly Orthodox, and that today, is expanding and improving with age.
"It's a bit of a riddle that's gone against the trend," says Yosef Schleider, one of Gateshead's elder statesmen and a former rosh kahal, or community head. "Many people will say the yeshivah is the reason," Mr. Schleider adds, referring to the famed Gateshead Yeshiva, known formally as the Gateshead Talmudical College.
Mr. Schleider, for his part, credits the town founders, for sticking to their original goals, and the arrival of the Gurwicz family dynasty. Their leadership in ensuring the rosh yeshivah's position over the past 70 years — to the present day, in the person of Rav Avrohom Gurwicz shlita — elevated the yeshivah's level of Torah scholarship to world-class standards, and established kollelim and seminaries for girls. This, especially, says Mr. Schleider, "created a citadel of power where bochurim felt they had a future in learning and girls could commit themselves to marrying a ben Torah."
Many communities have established a somewhat identical infrastructure, with various levels of success. What is the secret of Gateshead — a cocoon of Torah in this working-class former coal-mining town in northeast England, where Jewish peddlers looking for parnassah discovered that decently paid miners were good customers for their wares?
Mr. Schleider pauses, and adds thoughtfully: "Teasing out the contributory factors would require a sociologist, but the Orthodox Jewish answer is that the Eibeshter wanted it to work out this way."
High Voltage Torah
The relationship between Gateshead the town and the Gateshead Yeshiva is synergistic.
Chronologically, the town was founded in 1887 and the yeshivah in 1929. Spiritually, one has always nurtured the other.
"Gateshead is really three different entities — a community, a Torah center, and a concept," says Rav Shraga Feivel Zimmerman, av beis din and chief rabbi of Gateshead since his 2008 move from Monsey to fill the post that had been vacant for five years following the petirah of the legendary Rav Bezalel Rakow ztz"l, who had served in that position from 1964 to 2003.
"The yeshivah is the crown jewel of Gateshead," Rav Zimmerman adds. "It reinforces the Torah ethos of the town. We are blessed to have, in such a small proximity, the greatest roshei yeshivah and mashgichei mussar. The bochurim enrich the town with their thirst for learning, liveliness, and vitality."
These observations were clearly visible in the beis medrash, where the energy level is high voltage with a decibel level to match.
The beis medrash is furnished with old-world yet well-maintained wood chairs, although many of the 300 talmidim aged 16 to 22 eschew the comfort and instead prefer to stand while learning. And there are no shtenders. Instead, wooden desks are inclined at a comfortable reading angle, which keeps the shuffling around to a minimum and eliminates the grating sounds of metal legs scraping against bare linoleum floors.
While the lifeblood of Gateshead Yeshiva is Gemara, Rashi, and Tosafos followed by delving into the Rishonim, bochurim are encouraged to spend the first half hour of their morning seder learning Chumash and Rashi from that week's parshah.
After morning seder, Rosh Yeshivah Rav Gurwicz gives his shiur yomi in Yiddish, in a smaller beis medrash upstairs. Talmidim listen intently, as the Rosh Yeshivah fleshes out a complicated sugya from Maseches Gittin, the tractate the entire yeshivah is learning this zeman. Students either record the shiur or take copious notes that they will use for chazarah, to which the night seder is devoted.
"The Rosh Yeshivah's way of learning Rishonim is so original," says Yeedy Baddiel, a bochur and great-nephew of the famed former Gateshead Yeshiva mashgiach Rav Moshe Schwab ztz"l. "We know we can't learn on his level, but we try to understand his strategy."
The shiur ends at exactly 1:30 so the bochurim can return to the beis medrash for Minchah at 1:35, but nobody is watching the clock. More than a dozen bochurim leap out of their chairs and surround the Rosh Yeshivah, asking questions and clarifying points before heading back to the beis medrash to grab their jackets and hats for davening.
In a longstanding tradition, bochurim walk the Rosh Yeshivah in and out of shiur, but those conversations aren't necessarily confined to that day's shiur. Sometimes it's an opportunity to learn a lesson in life.
"We're allowed to ask him anything we want. You never feel intimidated," says Moishe Elkouby, 20, whose father is rav of the Sephardic community in Manchester.
Another Gateshead Yeshiva innovation is their "rebbi-talmid seder," in which an older bochur will mentor a younger one for the last half-hour of the afternoon seder.
Bochurim can learn what they like during this seder, says 18-year old Shlomo Mirwis, from the Golders Green section of London, who says he uses the time to sharpen his Gemara skills. "It's a relaxing seder, we go through the material slowly and there's no pressure," Shlomo says.
One will also find a smattering of older men learning in the beis medrash and mentoring bochurim, including one Dr. Shlomo Rutenberg, a retired medical general practitioner. "I'm a very mussardig person, so the bochurim get big doses of that with me," he says.
For example, the yeshivah is now learning sugyos in Maseches Gittin that deal with the concept of servants and masters. "We don't have this concept anymore, and for this reason we can't appreciate the days when a king had absolute power and could say off with your head," Dr. Rutenberg says. "People would tremble in front of a king. They were fearful and in awe of the king. That's the kind of fear we should have when we're davening. That's the kind of mussardig thing I try to bring out."
Later that afternoon, I'm standing in the back of the beis medrash trying to remain unobtrusive alongside Rabbi Naftoli "Totty" Lebrecht, the yeshivah's tireless administrator. He's busy around the clock, troubleshooting and fielding requests in his office from talmidim who stream in and out between sedorim. He provides an open ear, listening to any problems that may have cropped up, or even helping them to make transportation arrangements if they are heading out of town. Unlike the talmidim, Rabbi Lebrecht doesn't get a break during bein hazmanim; in fact, that's his most grueling session of the year.
"I'm working 18 hours a day on maintenance, and also on fundraising trips overseas. I come back finished," he says. Yet no matter how exhausted, he always makes a point to recharge his batteries in the beis medrash on Rosh Chodesh Iyar when the summer zeman gets underway, in order to imbibe the same ruach we're experiencing this afternoon.
"I always come away with the same thought," he says. "This is worth every minute of my effort."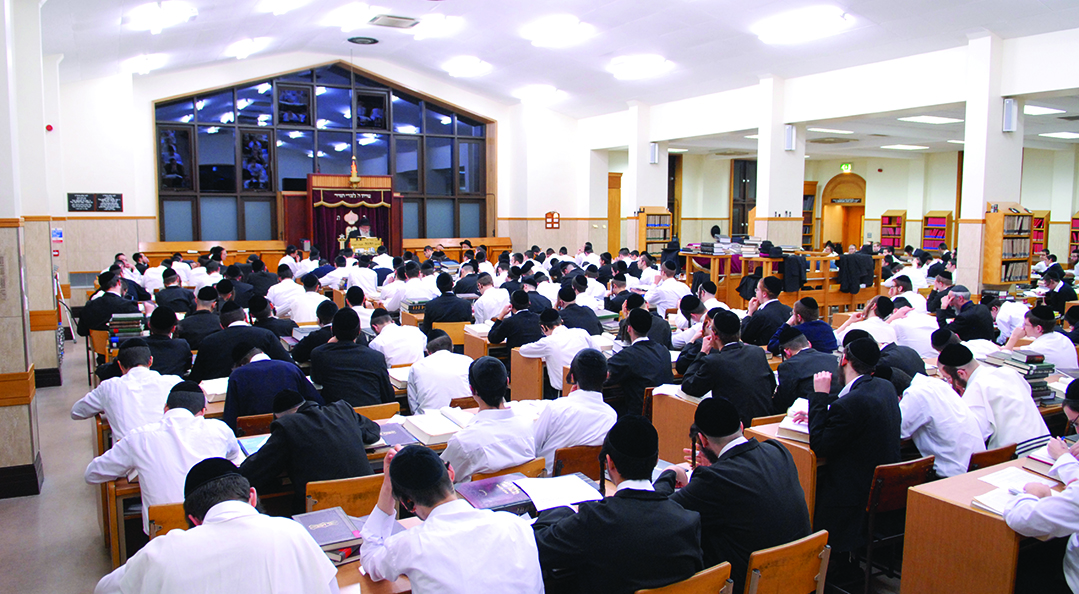 Singular Spirit
The beis medrash includes a sizable contingent of chassidishe bochurim who appear quite comfortable in this decidedly litvishe milieu, where mussar still forms an integral part of the program.
While Rav Eliyahu Dessler ztz"l, one of the mussar giants of the pre- and postwar generation, led the way, his focus was on establishing the town's first kollel. The Gateshead Yeshiva has produced mussar giants of its own, including Rav Moshe Schwab and the current mashgiach of Beth Medrash Govoha in Lakewood, Rav Mattisyahu Salomon shlita.
While mussar never took on the same form or emphasis in the chassidic world, it seems to work equally well for all.
"Mussar still has a very big influence here, but in actual amount of time, it's a small part of the day," says Rav Mordechai Yosef Karnowsky, who serves primarily as mashgiach for the older bochurim. Rav Karnowsky trained under Rav Salomon for ten years before Rav Salomon left for Lakewood.
"The role of the mashgiach is not just to discipline the talmidim, but to set a tone for helping the bochurim with issues such as yiras Shamayim and improving their kavanah during tefillah."
Rav Gershon Miller, the second mashgiach, serves mainly the younger bochurim.
Each mashgiach gives a weekly mussar shmuess of approximately 40 minutes to the shiurim they are responsible for, and also holds mussar vaads. Rav Karnowsky hosts his in his office, and Rav Miller at his home.
"The chassidishe bochurim do sometimes miss their mehalach, but at the same time, they appreciate what the yeshivah has to offer, and that's why they come," says Rav Miller. "And they do get together with each other and learn from their seforim."
Credit for establishing this type of comfort level can be attributed to the diversity of almost a century's worth of roshei yeshivah and the tone they set and maintained, says Rabbi Eliyahu Gurwicz, a shoel u'meishiv, a member of the hanhalah, and the Rosh Yeshivah's son.
The first rosh yeshivah, Rav Nachman Dovid Landinski ztz"l, was a talmid in Novardok; he was followed by Rav Leib Lopian ztz"l, a Telsher. Rav Leib Gurwicz was a talmid of Rav Elchonon Wasserman and learned in the Mir yeshivah, and later by the Brisker Rav.
"So the yeshivah was never patterned after any one derech halimud," Rav Gurwicz says. "The ruach of the beis medrash is such that a bochur who learns in his own way won't be lost here or be pushed aside."
The diversity of minhagim is matched by the geographical diversity of the students. A little more than a third hail from the UK — the rest come from all over Europe, Canada, the US, South America, and Australia.
Once they move on from the yeshivah, they often return to their home communities, or move to new ones, and exert great influence. Illustrious talmidim who have achieved leading positions in the Torah world include Dayan Chanoch Ehrentreu, former av beis din of the London Beth Din; Dayan Yonason Abraham, also of the London Beth Din; Rav Yitzchok Tovia Weiss, gaavad of the Eidah Hachareidis in Yerushalayim; and Rav Yaakov Hillel, rosh yeshivah of Ahavat Shalom in Yerushalayim.
"I once put together a list of about 800 prominent roshei yeshivos, dayanim, mashgichim, and community rabbanim who learned here," says Rabbi Naftoli Lebrecht, "But I knew many names were missing."
So he put together a chart with those names, posted it prominently in the yeshivah dormitories, and prompted talmidim to make additions. "Within two days, I had 400 more names on this list," Rabbi Lebrecht says.
Community Watch
Some 6,000 talmidim have learned at the Gateshead Yeshiva since its inception, and the good memories never fade, says Shaul Bodner, who studied there from 1977 to 1982 and today is a businessman in London and a head of the yeshivah's alumni committee.
At a recent sheva brachos in London, he related the story about how a bochur's first full taste of the yeshivah often comes at what is called "Shiur Chodosh," a program where incoming bochurim spend three weeks at the yeshivah before their first official zeman begins to aid their transition to a full-day Torah experience.
"I said that I was a personal beneficiary of the baal simchah at this sheva brachos," Mr. Bodner said. "He was one of my roommates during that period. The dorm room only has two or three beds and he had to make room for me, the fourth bed in the room."
Whenever he tells this type of story to fellow alumni, Mr. Bodner says, the conversation turns animated, with everyone reminiscing over who slept in which bed, and where the room was situated. "Immediately you are transported back," he says.
The dormitories are light and well-kept. Signage marking staircases, emergency exits, and listing of rules or safety regulations are numerous, in compliance with strict UK health and safety procedures. The yeshivah must also abide by a multitude of complex and ever-changing immigration laws for the foreign students, overseen by its finance director, Mr. Shimon Guttentag. Yeshivah buildings, and other Jewish institutions in Gateshead, are protected by the Community Security Trust and by unarmed guards, in a country where police do not carry arms except in special circumstances.
Each dorm room is equipped with a phone. Lines are open for outgoing calls only bein hasdorim, and are equipped with a voice mail system to receive incoming calls at all times, obviating the need for cellular phones. Bochurim are encouraged to deposit those at the yeshivah office, where there are placed in marked envelopes, sealed, and stored in a safe.
"The yeshivah foresaw the challenges of technology and we installed this phone system about ten years ago," Rabbi Lebrecht says.
The Gateshead kehillah at large has strict rules governing the use of home computers and smartphones; however, it maintains a walk-in computer center with filtered Internet for people who need access online to order products or make travel arrangements.
Tough Times
Getting to Gateshead today is easy. It's about a three-hour ride by train from London, about four and a half hours by car. The Newcastle International Airport, a spotlessly clean and modern facility, serving many points in Europe, and other parts of the world, is a 15-minute drive.
It wasn't that easy when Rav Dovid Dryan, a talmid of Novardok, opened the yeshivah's doors for two bochurim in 1929. That number had risen to just a couple of dozen before World War II, swelled by the ranks of Kindertransport refugees.
The yeshivah purchased its first property, a small private home, in 1933 thanks to a 100-pound donation from a Mr. Cohen from Sunderland. This was an era when the new Gateshead shul was built for a little more than 200 pounds, including cost overruns.
Times were tough then and money was tight.
Mr. Mendel Kaufman, who much to the shock of the community passed away at age 90 the night I left Gateshead for my return trip to Eretz Yisrael, was the oldest remaining talmid of the yeshivah still living in Gateshead. His family, who had a business manufacturing down quilts and bedspreads, arrived in England on the last flight from Berlin before World War II broke out.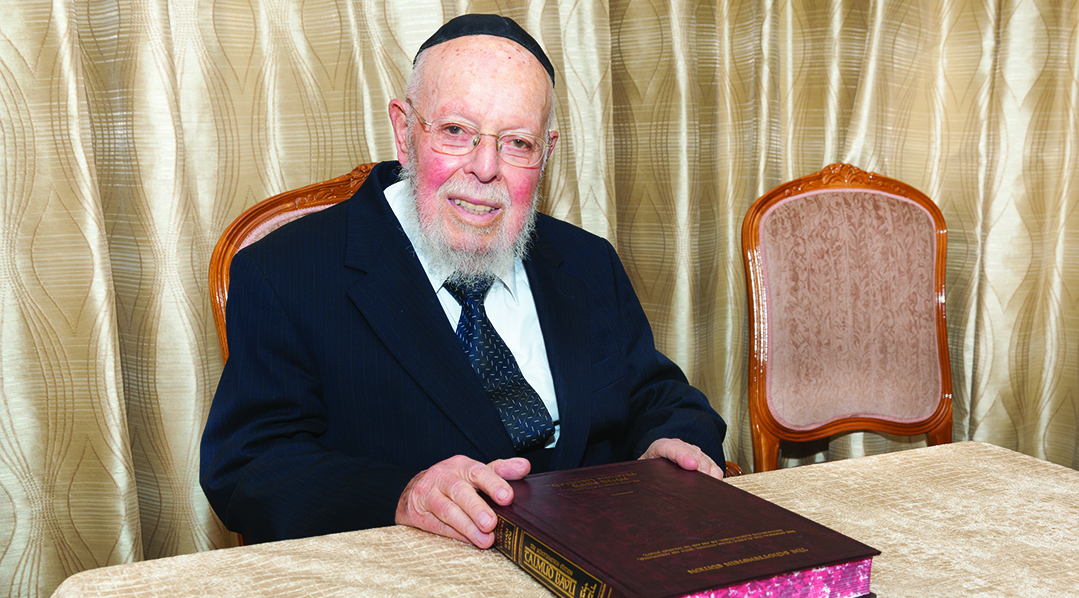 "We learned in a little house. There were about a dozen bochurim. The conditions weren't very good. We had no heating, only a little oven that we cooked in," Mr. Kaufman recalled.
When Yitzchok Dovid Gurwicz, brother of the current rosh yeshivah, came to learn at Gateshead in 1948, the postwar years were just as trying.
"When I came to the yeshivah, food rationing was in force," Mr. Gurwicz said. "The bochurim had to queue up at the yeshivah office to be given their weekly allowance of food. We had to watch it carefully, because if the rations ran out, we weren't going to get any more."
Contrast that to today, where the bochurim feast sumptuously in comparison, with fish and chips one day, chicken the next, and minced meat and spaghetti the next.
The yeshivah has its own bakery and supervises its own butchery. One day on my visit, huge slabs of freshly slaughtered beef were brought into the refrigerator room, placed down on metal tables, awaiting salting and cutting into edible-sized portions.
In another sharp contrast between now and then, the yeshivah has a full maintenance crew. The beis medrash is deep-cleaned once a month to ensure proper health and sanitation. In the beginning, Rav Dryan carried out the maintenance personally.
"I can very clearly recall seeing him coming in with a hammer and a bag of nails in his hand repairing the broken benches in the beis medrash," Mr. Gurwicz says.
Since Rav Dryan was also the local mohel and shochet, he had to ask a sh'eilah whether he could use his hands to make repairs. The answer came back in the affirmative, since fixing the yeshivah furniture was also a form of avodas kodesh.
Times have changed. Today, Gateshead is home to some 500 frum families, with some 2,000 children, 1,000 of whom populate the local yeshivos and girls schools. The various yeshivos and seminaries swell the Jewish population by an additional 1,500.
The Jewish population has doubled within the past decade, bringing both blessings and new challenges to preserving the old ways.
Rav Shraga Feivel Zimmerman is confident it will continue to persevere. "Gateshead will continue to grow and should be the flagship Torah center of Europe. It has seven kollelim, five very established yeshivos, and is still a place without distractions, where you can immerse yourself in Torah, something that is much harder to do in a big city."
Gateshead rose to prominence thanks to the yeshivos and the mosdos, who have grown together and backed each other, says Yankel Kaufman, who in his current role as rosh kahal, sees his function as a stabilizing factor and the one person who everyone in the community can turn to.
"The yeshivah needs the infrastructure of the kehillah to function, but at the end of the day a lot of people here are talmidim of yeshivah who have an allegiance and want to feel that the yeshivah is behind what the kehillah is doing," Mr. Kaufman says.
He says the earlier roshei yeshivah and town rabbanim left a tradition of consulting with each other, backing each other, and attending each other's functions.
"That's the uniqueness of Gateshead," he says. "As long as we preserve that tradition, Gateshead will remain fertile ground for continued growth."
---
What Do We Really Want?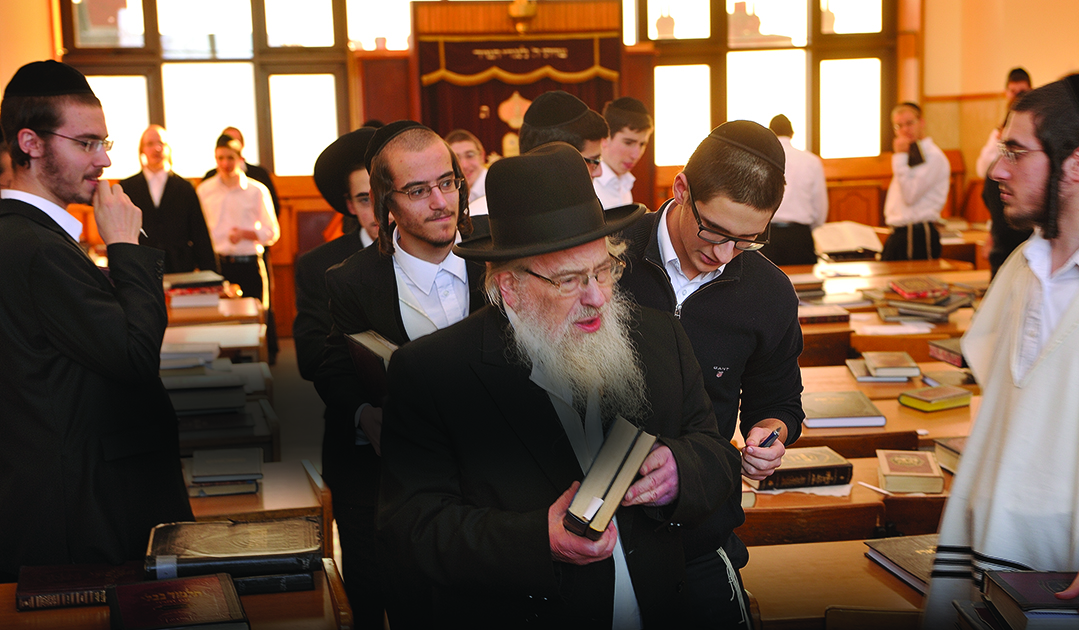 Rav Avrohom Gurwicz shlita, rosh yeshivah at Gateshead for the past 33 years, enjoys a unique distinction in that both his father, Rav Leib Gurwicz, and his father-in-law, Rav Leib Lopian, preceded him in that position.
He is author of Anfei Erez, a three-volume set on various sugyas in Shas; V'anfeiha Arzei E-l, on the Torah and the chagim; and a Leket He'aros, published for his talmidim based on his shiurim.
The Rosh Yeshivah's father left his hometown of Malat, Poland, at age 13, first stopping in Baranovich at the yeshivah of Rav Elchonon Wasserman ztz"l, later learning b'chavrusa with Rav Elchonon and then in Brisk.
"My father used to go for walks with the Brisker Rav," Rav Gurwicz says. "Also, the influence of his shver, Rav Elya Lopian, was very strong."
The Gurwicz family descends from a daughter of the Vilna Gaon, and while the family has a mesorah of some of the Gra's minhagim, it is the Gaon's complete life's devotion to talmud Torah k'neged kulam that has been their driving force.
In an interview the Rosh Yeshivah granted us in his home, he addressed several questions regarding the yeshivah's derech halimud and other issues of importance in today's yeshivah world.
When a bochur is deciding what yeshivah to attend, what factors should he consider?
"He has to consider the ruach in the yeshivah, and the shiurim in the yeshivah. He probably should inquire as to what sort of ruach exists in the yeshivah. Is there a ruach of hasmadah? Is there a ruach of avodas Hashem? He should be addressing these questions to talmidim or former talmidim."
Most bochurim learn in yeshivos in Eretz Yisrael for a few years before marriage. Are those years something the Rosh Yeshivah believes is vital, and on what basis should the decision be made?
"It depends first of all which yeshivah he selects in Eretz Yisrael. There are boys who want to learn Kodshim who will not be able to learn it anywhere but Eretz Yisrael. Most roshei yeshivah throughout the world probably feel it's beneficial for bochurim to have seen Eretz Yisrael in their youth, and therefore it's kedai. There's a certain ruach of chashivus in Torah that exists in Eretz Yisrael which you probably won't find anywhere else. And if they really get to know the Torah Yidden of Eretz Yisrael, they'll gain a lot."
Can the Rosh Yeshivah describe his derech in learning Gemara?
"I'm very much guided by the wording of the Gemara and the wording of the Rishonim. I try to understand what they're trying to tell me. When I give my shiur, I'll point out there are some words here that need explanation. There is a reason Rashi uses those words. And then often one gets a different understanding or a deeper understanding than when one would just read it superficially."
Is there a specific order of learning Rishonim that a bochur should follow?
"Not normally. In the shiur I'll give over the ones which I feel are important for that sugya and then I ask the talmidim to look them up. After that, they learn them inside so they get used to learning these Rishonim. I will tell the boys that if they're preparing for shiur they should learn the Rif, the Rosh, and maybe look at the Rambam afterward. They are the amudei halachah. Also the Ran, who brings out all of the main points of a sugya."
Why does the yeshivah start morning seder learning Chumash?
"We want them to learn Chumash with Rashi and to understand it well. It's an important limud. And it's a shorter limud if they can manage it in the time between davening and the start of the morning seder. If they do it half an hour a day, they can get through the sedra quite easily."
We often hear about the difference between bochurim today and bochurim of previous generations. Focusing on the positive, what's better about today's bochurim?
"Nowadays, practically every boy who comes to yeshivah is coming because he wants to learn. In England, there's not that pressure which makes a boy come to yeshivah if he doesn't really want to learn. That's been a very big plus."
Is there any particular divrei chizuk the Rosh Yeshivah would like to give over?
"I'll tell you a vort from Rav Elya Lopian. He teitshed the words from Tehillim [27:4], 'Achas sha'alti mei'eis Hashem, osah avakeish; shivti b'veis Hashem kol yemei chayai. Lachzos b'noam Hashem ul'vaker b'heichalo.' He wants to say sha'alti and avakeish seems like a repetition. But they mean different things. Many people ask for something, not because they want that thing itself. They want what that thing could bring them. They ask for money. They don't want the money itself. They want what money can buy. So you say, 'achas sha'alti mei'eis Hashem, osah avakeish.' The avakeish is the final thing which I really want. And that's not the sechar of talmud Torah, and not the kavod of talmud Torah. It's the shivti b'veis Hashem kol yemei chayai, and that itself is to be lachzos b'noam Hashem u'lvaker b'heichalo. If we can give our children an appreciation of the ta'anug of limud Torah, we will withstand many of the nisyonos our generation faces."
---
The Yoke of Heaven Begins on Earth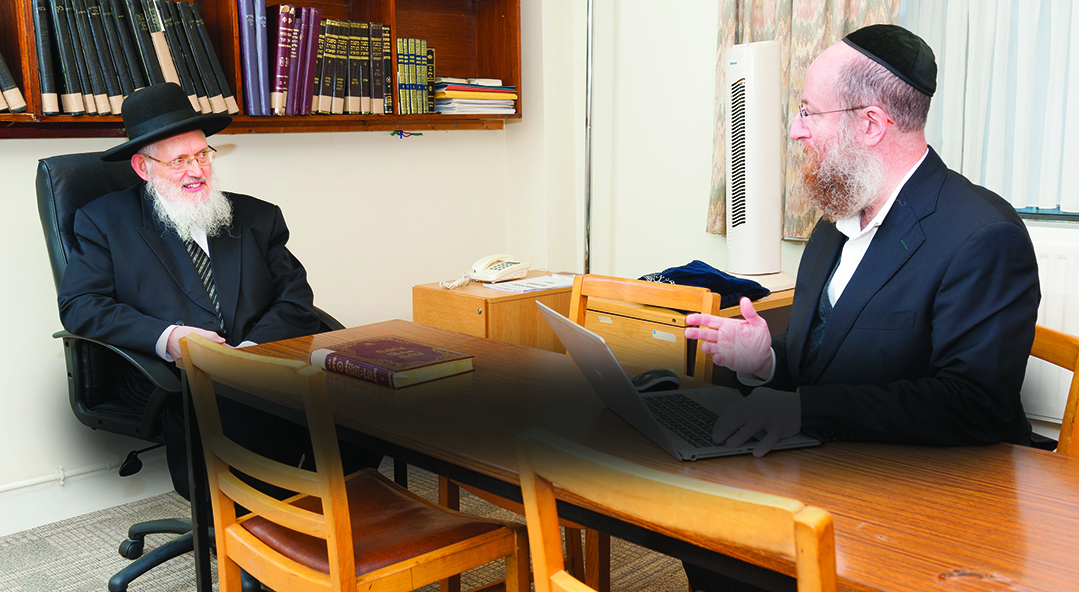 Rabbi Mordechai Yosef Karnowsky has served as mashgiach at the Gateshead Yeshiva for the past 28 years, spending the first ten under the tutelage of Rav Mattisyahu Salomon. But his own introduction to mussar began during his yeshivah days at Gateshead, when Rav Moshe Schwab was his mashgiach.
Rav Schwab was a talmid of Rav Eliyahu Dessler, founder of Gateshead's first kollel. While the kollel was Rav Dessler's main project, his broad view of learning remains an important influence in the yeshivah to this day.
"If there is one area where Rav Dessler's influence is still felt at the yeshivah, it's in the idea that one can learn from various streams. Whilst I learned in the Mir from Rav Chaim Shmuelevitz, and my style of shmuess comes from him, the shmuessen are primarily based on maamrei Chazal, Rishonim, and classical sifrei mussar. But I will also quote from the Maharal, Rav Tzaddok, and the Sfas Emes as well."
Sometimes, the shmuessen revolve around the Yamim Tovim, or connecting the weekly parshah to the time of year; but other times, they focus on matters of daily concern that require chizuk — such as emunah, bitachon, how to live a life of kedushah, toil in Torah, and have better kavanah in tefillah.
During a weekly vaad — a closed, more informal forum for 10 to 15 bochurim — topics that have impact on bochurim and Klal Yisrael will crop up (such as interrelationships between Jews of various streams and attitudes, Torah im derech eretz, Zionism, and modern-day culture, such as sports) but overall, Rav Karnowsky says the goal is to set standards of what's expected from a ben Torah.
And one of the ways to get there is to go back to basics, and learn Chumash and Rashi, which is one reason the yeshivah encourages bochurim to start their day that way.
"You can't learn Chumash like you did when you were five years old," Rav Karnowsky says. "It's like wearing the tzitzis your father gave you when you were three. The parshah is so rich in ideas. Fundamentals in emunah. Chesed bein adam l'chaveiro. One of the central themes of Chumash Bereishis is maaseh avos siman l'banim. The Torah is not a history book, nor does it tell us things for the purpose of imparting knowledge. It teaches us about and gives us direction in emulating the middos of the Avos."
Imparting mussar to the present generation, he says, is more challenging than ever before. This is a generation of convenience. Bochurim have more freedom of mobility than ever before and the temptations of modern technology can serve as a major distraction and time-waster, at best, and cause severe damage to a person's moral fiber, at its worst.
Rav Karnowsky says he focuses on imparting the concept of accepting the yoke of mitzvos and committing oneself to a life based on Torah values, including adhering to the proper times for davening, and honoring one's parents and talmidei chachamim.
What's unique about his method is the vehicle. It starts with committing oneself to the mitzvos bein adam l'chaveiro, as the rungs from which to climb the yiras Shamayim ladder, which is why he likes to bring lessons from parshas Mishpatim, which is coming up in a couple of weeks.
"The Ramban defines parshas Mishpatim as a 'root' to all mitzvos and I think the reason is that Mishpatim trains one to be responsible for his actions. Even though the Parsha is 95 percent bein adam l'chaveiro. It's all about taking responsibility. My word is my word, a commitment is a commitment. I damaged this, or I borrowed money, so I'm responsible to pay it back. You haven't got the money? Find it or sell yourself. When a person knows that what he does and what he says makes a difference, and that he is responsible for his actions and is accountable for them, that forms the basis for kabbalas ol mitzvos."
---
Build Up, Not Down
Rav Gershon Miller has been mashgiach for 13 years at the Gateshead Yeshiva, and works closely with Rav Karnowsky. Officially, Rav Miller takes responsibility for bochurim in the lower shiurim, although there is some overlap.
Rav Miller stresses living examples in mussar and to him, there is no greater one than the Rosh Yeshivah himself.
"He's really the only mussar sefer a bochur needs," Rav Miller says. "He is a living example of what the Torah can do for a person. The Rosh Yeshivah sees complete absorption in Torah as the best way to build a bochur. He stresses middos tovos. The Rosh Yeshivah himself is an unusual baal middos, a model of sensitivity and being careful about other people's feelings."
There are two mediums for mussar at the Gateshead Yeshiva: shmuessen and vaadim. "Rav Karnowsky and I give shmuessen once a week. It's more of an official maamad, where we go through topics in Torah, avodah, middos, and kedushah. The goal is to take these concepts and make them relevant to the bochurim."
Both mashgichim have an open-door policy for bochurim seeking one-on-one guidance. "There's never enough time for that," Rav Miller says, "but we spend hours a day talking to bochurim. That's the ideal way of helping them to internalize the ideals we are teaching. Everyone is different."
Rav Miller conducts the vaadim in his home. "Bochurim sit around the table and we talk through issues. We have just been through a long whole series on staying in learning and/or getting a parnassah. This is one of the major challenges of our times. The point we came out with is that whilst we definitely need to take into account the practicalities of being a responsible earner, we also must have an understanding of the absolute importance to dedicating a few good years, both before and after the chasunah, to kol haTorah kulah. Those years of complete immersion in Torah are invaluable."
Asked what place mussar should hold in today's yeshivah world, Rav Miller answers with his own, expansive view of mussar.
"I look at mussar as a tradition of understanding oneself, one's motives, being open and aware to challenges from within and without and finding ways to deal with those challenges. That tradition is very much alive and well. Obviously, though, the medium changes. We don't have many people learning mussar in the Rav Yisrael Salanter style anymore.
"The nefesh of a bochur today is very delicate. You cannot attack. You need to accentuate the positive. There is a lot of building to do. Until you've built a nefesh, there is great danger in attacking it."
(Originally featured in Mishpacha Issue 594)
Oops! We could not locate your form.
>