| The Struggle Is the Goal |
The Struggle Is the Goal: Got a Match | December 9, 2020
We each have our own private quests, those goals we tried — or keep trying — to achieve. As we struggle and strive, the process becomes its own destination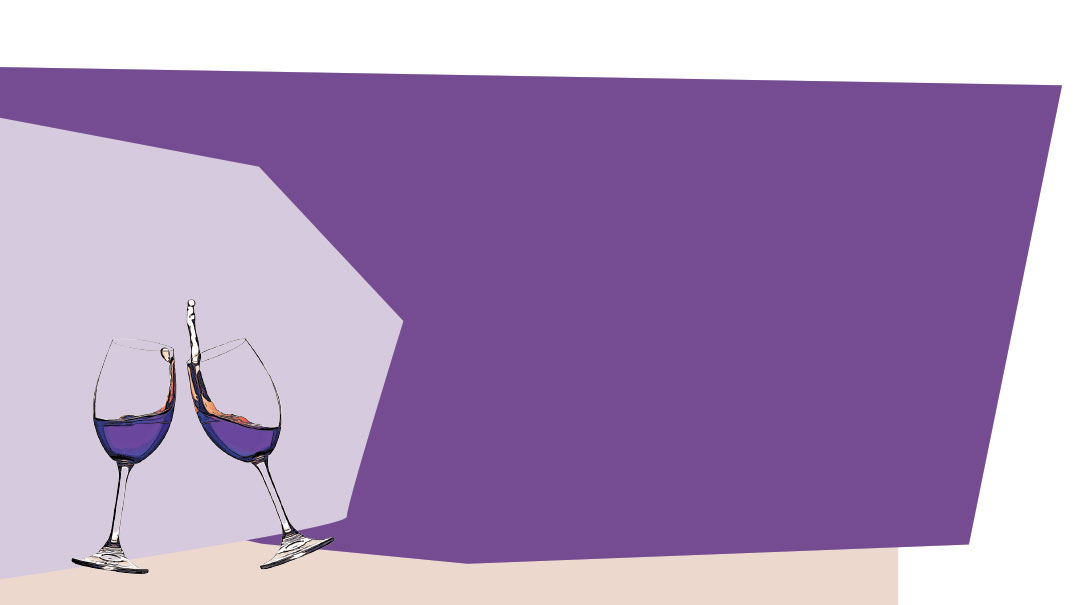 Project Coordinator: Rachel Bachrach | Digital Artwork: Meital Ashkenazi
I've been involved in shidduchim since the summer I was 12.
I was in Camp Agudah, and I had an older single cousin whom my Zeidy Katz was determined to marry off. From my perch on a top bunk in Bunk Lamed, I hatched a plan: I'd make a shidduch book and write a bio for each eligible counselor in camp. Like a paparazzi photographer, I tried to sneak pictures of my counselor, Aryeh Gelbard, and the other counselors from the older bunks. They soon caught on and were happy to pose for their shidduch picture. I estimated their heights and sleuthed around to find out where they learned, and I wrote down all the information on the stationery my mother made me pack in the hope that I would write her letters.
Once camp was over, I printed the pictures, carefully selected each eligible bachelor's best pose, bound the pages into a tightly stapled book, and proudly presented it to Zeidy Katz. He was so impressed, he gave me a crisp $100 bill.
Though none of those counselors married my cousin, I didn't stop trying. When I was 19, I started my first shidduch list. It had five neatly handwritten columns: Boys Over 30, Boys Under 30 and Learning, Boys Under 30 and in College/Working, Girls Looking for Learning Boys, and Girls Looking for Boys with a Plan. There were 40 names in total, and whenever someone became engaged, it felt great to cross off the name. I myself thought of a bunch of ideas, and I asked my mother or others to redt them, but none ever made it to a first date.
When I was in third-year beis medrash, my friend walked in and announced that his sister, who was on my list, was engaged to a boy I knew from my previous yeshivah. He was also on the list, and while I was thrilled for both of them, I was also secretly disappointed that I hadn't thought of it first. I was 20 at the time, working on shidduchim for eight years, and this could have been my big break. It felt like a lost opportunity.
When I was newly married, I figured people would take me seriously now, and I tried again. With tremendous confidence, I set up a boy who sat near me during first seder with my cousin, who was fresh out of seminary. I got a yes from both sides — surprisingly easy — and on the night of their first date, I was already imagining being introduced at the vort as the newest up-and-coming shadchan. The next morning, the boy's side called and told me he had a good time, but when I spoke to the girl's side, she said it wasn't for her. I tried to squeeze a second date out of her, but couldn't.
After this disappointment, I stuck to the sidelines for a while — by which I mean giving bochurim dating advice. I told guys which restaurant corner tables are great for DMCs and which lounges to avoid. Until then, the "fun date" was air hockey at Jillian's, or Dave & Buster's on 42nd Street for those not afraid of parking. I shattered societal norms by sending guys to play Bingo with Bubby and Zeidy or unleash their inner Shimon Bar Yochai at a random archery hall in Queens.
Then I entered my thirties. In your thirties, you no longer know as many singles as you used to. Most people you talk to are finishing college or starting their first job and trying to get the baby to sleep through the night. And if you're living out of town, you barely see any singles at all. Most of them live in bigger Jewish cities and visit only for Yom Tov.
So four years ago, I created the Cincinnati Shidduch List as a way to share a list of singles closely or tangentially connected to Cincinnati. Some live in Cincinnati, some used to, and some are just related to someone who does. The list is shared with more than 500 people before each Yom Tov. The idea is for recipients to print the list and discuss it with their family and relatives over Yom Tov and hopefully generate new ideas.
I recently got a text from someone that read, "I noticed that listed under Shifra R (33) is Aharon Y (35). Can you investigate if it is a match? Tizku L'Mitzvos."
They haven't gone out yet, but we're still trying. I've been working on shidduchim for 25 years, and I'm hopeful that with the Cincinnati Shidduch List, I might even make a shidduch one day.
Yosef Zoimen is an attorney in private practice in Cincinnati, Ohio, and has been involved in the growth of the city's Torah community.
(Originally featured in Mishpacha, Issue 839)
Oops! We could not locate your form.
>