| The Rose Report |
The Sticky Hands of Trump and Biden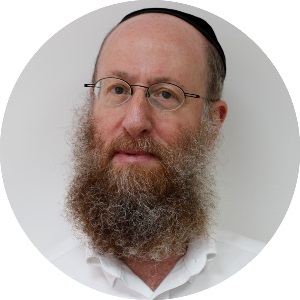 | January 17, 2023
Binyamin Rose decodes the classified documents scandal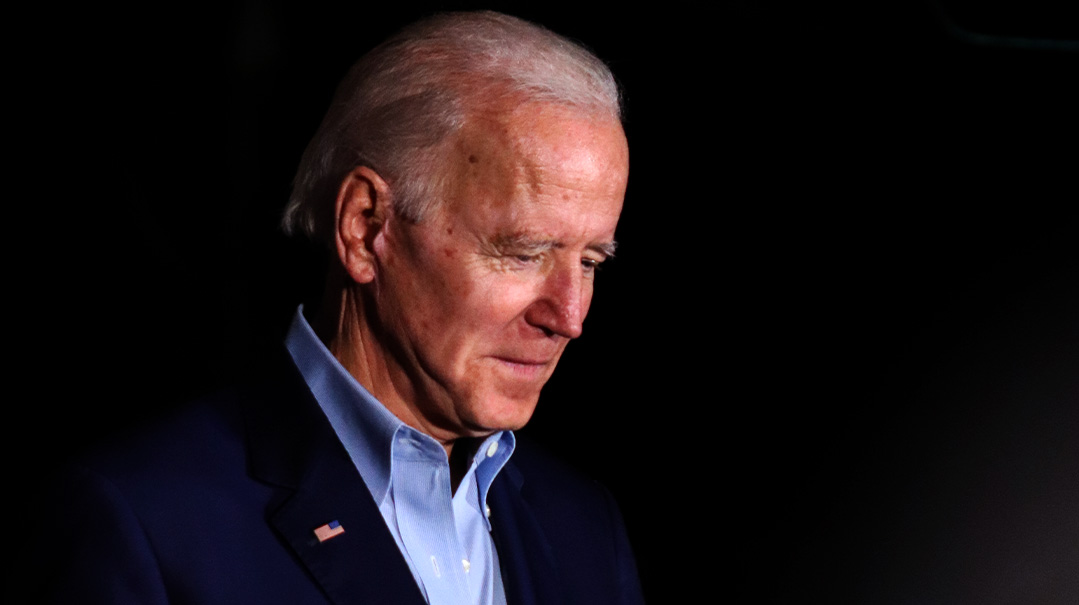 IF
we can't trust our presidents, vice presidents, and secretaries of state with the country's secrets, then whom can we trust?
This is the most disturbing, long-term question facing the nation even as debate rages over who is guiltier, Donald Trump or Joe Biden, for pocketing classified documents and stashing them in their homes or offices.
Two wrongs don't make a right. Ultimately, Attorney General Merrick Garland, with input from special counsels he appointed, will determine if either man broke the law and what consequences, if any, they should face. The fact that many Americans don't trust Garland to base his conclusions purely on legal considerations is equally troublesome in an era when such investigations have become highly politicized.
Considering how former secretary of state Hillary Clinton got away with a slap on the wrist for including classified information in emails, and bearing in mind that virtually 100 percent of violations for mishandling classified material are settled with administrative sanctions and relatively minor fines, chances are that the Biden probe will turn out to be a bonfire, rather than a five-alarm fire, as former presidential advisor David Axelrod contends.
If Axelrod's assessment proves to be accurate, the newest revelations won't undermine Biden's reelection chances in 2024. But if Biden gets off the hook, it will be harder for Garland to justify throwing the book at Trump.
That could all change, of course, if the documents were willfully misappropriated to harm national security, but such cases are few and far between.
There are several different categories of "classified information" and plenty of over-classification.
In the wake of the Wikileaks release of classified documents, which created more of a media sensation than a global security alarm, Thomas Blanton, the director of the National Security Archive at George Washington University, told a House Judiciary Committee hearing that "50% to 90% of our national security secrets could go public with little or no damage to real security."
Liza Goitein, a senior director at the Brennan Center for Justice, which is affiliated with the NYU School of Law, has noted that every president since Franklin Delano Roosevelt has issued executive orders that govern the classification system. Just because a document is marked classified doesn't mean its disclosure would harm national security. Goitein noted that much of the information in Hillary Clinton's emails centered around the CIA's drone strike program, which was common knowledge in international intelligence circles.
The Washington Post reported that among the estimated 13,000 documents found in the August raid on Trump's Mar-a-Lago residence, a total of 103 were marked classified and 18 top-secret. The stash included information on Iran's nuclear program and intelligence-gathering operations in China. Biden's trove, found at the Washington-based think tank that bears his name and at his home in Wilmington, Delaware, included ten classified documents.
Obsession with Possession
What possesses a president or any other high-ranking official to seize confidential documents before leaving office?
Attorney Bob Bauer, an NYU law professor advising President Biden on his current woes, advanced one legitimate reason in an article he wrote for the Atlantic after the Trump raid six months ago. Since presidents are concerned about their legacy, presidential documents can refresh their memories and ensure accuracy when they are writing their memoirs.
There are other, more nefarious reasons to stow away classified information.
Consider a president, having held the most powerful position in the world and being privy to state secrets that no one else knows, who is about to pack his bags and go home. The temptation must be overwhelming to preserve his exclusivity, especially in Trump's case, where he left town harboring fantasies he would somehow be reinstated.
At times, classified information contains juicy tidbits of inside information on other foreign leaders, political enemies, and rivals that could be used against them in any future comeback attempt.
A third reason would be to snatch documents containing embarrassing information. There has been speculation that Trump retained records of his conversations with Kim Jong-Un, North Korea's supreme leader. Who knows what deal of which century Trump might have offered him? Others speculate Biden kept papers in his think tank — which appears to have received generous funding from Chinese donors — that could have furthered his own family's business interests with China and Ukraine.
I will leave the speculative elements in the hands of professional investigators with the resources and forensic tools to chase down the paper trail.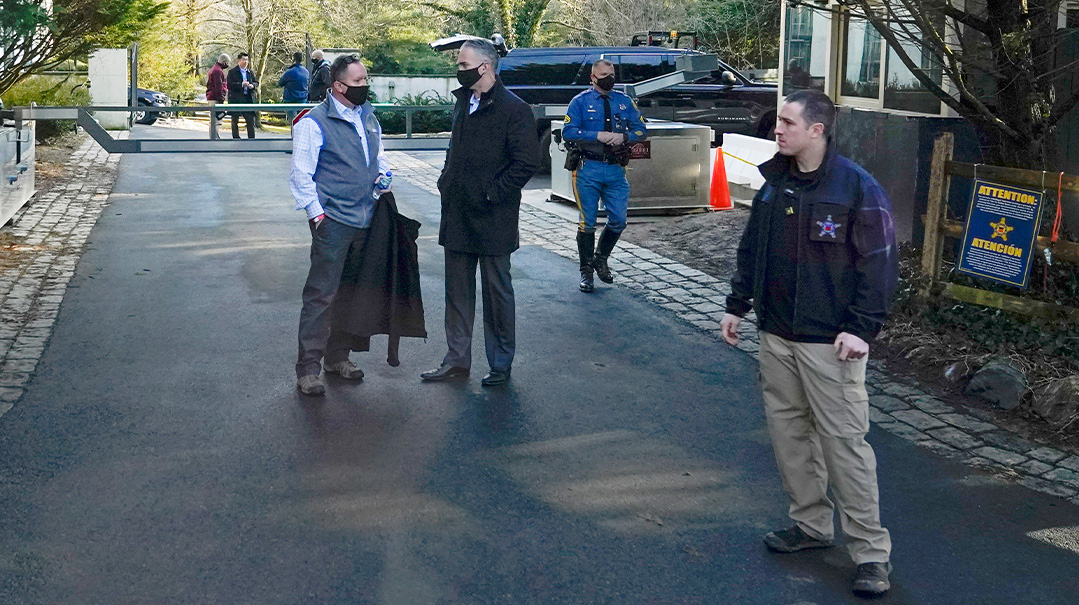 Photo: AP Images
Damage Assessments
We may never learn the full story, certainly not for many years, and sometimes the scale of the damage is not easily anticipated.
In 1994, President Clinton declassified some 45 million documents in the National Archives related to the Cold War era, which he thought was history.
Five years later, a special Congressional committee on national security chaired by Rep. Christopher Cox (R-CA) learned that China accessed some of that declassified material to steal critical technical information that aided their development of advanced thermonuclear weapons.
Back in 1968, Walter Rostow, the national security advisor to President Lyndon Baines Johnson (LBJ), learned that Republican presidential candidate Richard Nixon was maneuvering behind the scenes to sabotage LBJ's last-ditch attempt at peace talks to end the Vietnam War. Nixon feared that a "November surprise" of that nature would send him to a crushing defeat.
Rostow begged LBJ to go public. The president refused, partially because Rostow hadn't found the smoking gun to directly link Nixon to the sabotage, and because any inconclusive revelation would have only proven that LBJ was spying on domestic opponents.
When LBJ left office in January 1969, he took a sealed envelope with Rostow's evidence and deposited it in his presidential library. Rostow requested the documents remain sealed until 2023, but an LBJ librarian opened it in the early 1990s. Even after word of Nixon's perfidy got out, it took another 25 years for a Nixon biographer, John Farrell, to find a direct link to Nixon.
Would an immediate revelation have changed history?
Again, we can never know if LBJ's peace efforts would have come to fruition, or if they would have led to a speedy US withdrawal from Vietnam. We do know that Nixon won the 1968 election by a mere 500,000 votes; it took another six years until the US left Vietnam, and in the interim, an additional 20,000 American servicemen lost their lives in the controversial war.
World history seems to be speeding up, and precious little remains secret anymore. Whatever damage Trump and Biden may or may not have caused with their sticky fingers, it is perfectly clear that when it comes to the people who hold the nation's highest office, the instinct for self-preservation becomes their highest calling.
(Originally featured in Mishpacha, Issue 945)
Oops! We could not locate your form.
>