| Full 'n Free |
The Square Peg of Shabbos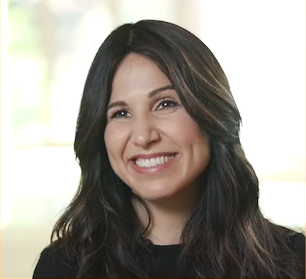 | January 3, 2023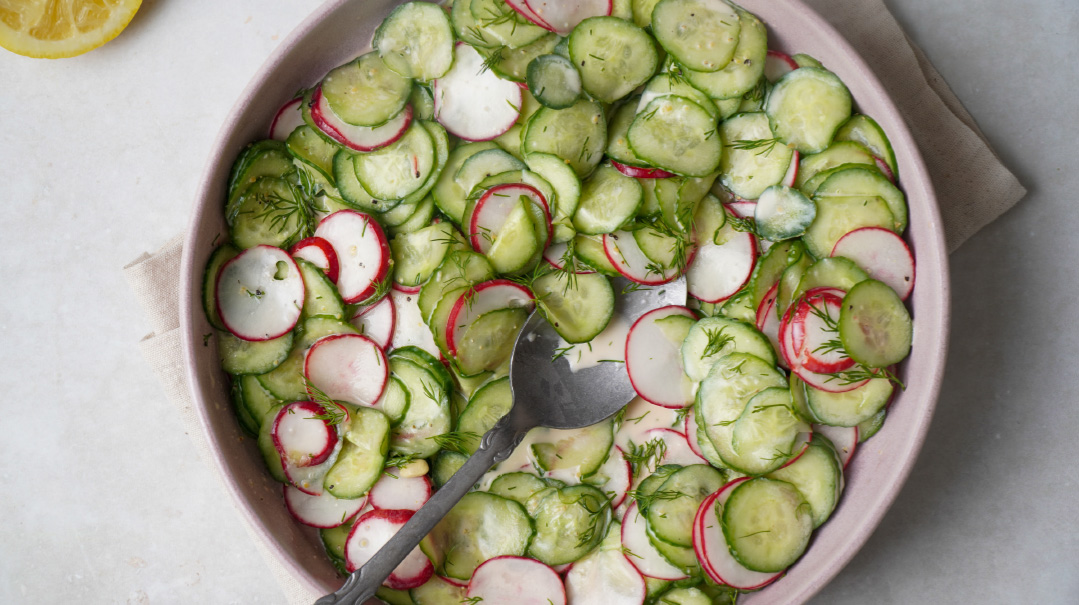 Styling and Photography by Sara Goldstein
Every so often, I brainstorm with Chanie about ideas for this column. A few months ago, after I wrote about a post-Succos reset, Chanie asked me to talk about Shabbos.
"The whole week, most of us are in a routine we consider healthy," she commented. "But then comes Shabbos, and we're thrown. The food is different; the schedule is different. And once we feel off track, we tend to eat mindlessly at the meals, nosh throughout the day, and end up feeling weighed down."
Carving a Square Hole
She's so right. In my years as a health coach, this conversation has come up with every single client. Personally, I can relate, too. It took a lot of self-experimenting to learn how to enjoy Shabbos both in the moment and after.
When you're in diet or food-plan mentality, it's really hard to come to terms with the fact that Shabbos simply can't fit into the same food structure as the rest of the week. It's like trying to fit a square peg into a round hole. What I learned, and what I've coached others through, is that Shabbos needs its own square hole — an approach that lets us enjoy the uniqueness of the day while enjoying how we feel, too.
In this column, we'll look at some practical tips on how to carve out a unique yet healthy space for Shabbos. Next time, we'll talk about the mindset shifts that help pull it all together.
Shabbos Breakfast
Over the course of my "experimenting" journey, there were weeks I'd avoid eating breakfast because of the big lunch I knew was coming. But by the time the seudah came around, I was ravenous. My head was spinning. My blood sugar was crashing. I would rush everyone to wash, then eat so quickly that I couldn't register that I was full until I was overfull.
These days, I make sure to eat breakfast on Shabbos. It took trial and error to figure out how large a breakfast works for me. I didn't want to be too full, because I wanted to have an appetite for the meal. Too little would be uncomfortable, too. Today, what works for me is a Full 'N Free protein-filled muffin with tea.
A light "Shabbos breakfast" doesn't give you the same settled feeling that a big breakfast does. It's a square-hole breakfast. It's different, but it sets you up for square-day success.
Crowding In
Without that clawing hunger, when the seudah arrives, you can sit down at your seudah and eat with dignity!
Practically, there's going to be more food on the menu than you eat for a typical weekday lunch. More carb options — challah, cholent, kugels. More protein options — fish, eggs, liver, grilled chicken or schnitzel, cholent meat. Part of letting go of our weekday rigidity is recognizing that we'll be eating a little more than usual. But we can also aim for a more balanced meal by doing what I call "crowding in." That means filling up our menus with as many colorful, good-for-you veggie-based salads and dishes as we can. Chances are, the more veggie options there are, the less volume of the other foods we'll eat and the better we'll feel.
Ingredient Upgrade
Of course, even when it comes to the standard foods like cholent, kugel, and schnitzel, there are ways to recreate them with better-for-you whole foods — a concept that was the basis of my entire cookbook! Even if your family is particular about their favorites, they won't say no to having other options on the table. And if you don't make a big deal about having everyone taste them, you might be surprised when they do it on their own…and ask you to make them again!
Wishing you a wonderful Shabbos,
Rorie Recommends: Separating Salads
We all want a full-looking Shabbos table with lots of foods in different colors and textures. "Separating your salads" is a great hack for creating a plentiful and nourishing Shabbos meal. Rather than creating one big salad with all different colorful veggies, nuts, seeds, and other fun toppings, try pairing just one or two of the ingredients in separate bowls, turning the big salad into a few smaller salads that showcase one or two veggies with complementing toppings in each.
It's not only beautiful to look at, but it also turns one side dish into three or four. And as a matter of fact, that's how my savory cucumber salad was born!
Savory Cucumber Salad
This delicious take on cucumber salad is a fresh, savory delight. It's a perfect side salad for Shabbos or every day. While you can slice the radishes and prepare the dressing in advance, save the cucumber cutting for the day you're serving it to retain crispness.
SERVES 6–8
3–4 Persian cucumbers, peeled if desired
8 radishes, unpeeled
2 Tbsp chopped fresh dill (not frozen)
2 Tbsp freshly squeezed lemon juice (not bottled), about 1 lemon's worth
2 Tbsp Rorie's Homemade Mayo (recipe available on Kosher.com or in my cookbook) or store-bought avocado mayonnaise
1 tsp lemon pepper
½–¾ tsp sea salt, to taste
Slice cucumbers and radishes very thinly. Ideally, slice the radishes even thinner than the cucumbers. Place in a serving bowl.
In a small bowl, whisk together dill, fresh lemon juice, mayonnaise, lemon pepper, and salt. Pour over vegetables; toss to coat. Serve within half an hour.
Rorie Weisberg, CHC, is the author of the newly released cookbook Food You Love: That Loves You Back. Her passion? Making a healthy lifestyle doable and delicious, favorite foods included. Rorie is the health ambassador of Kosher.com, a popular health columnist and lecturer, and founder and CEO of Full `N Free, LLC, an exclusive line of better-for-you baking essentials. To learn more about Rorie's story, product line, courses, and live demos, visit www.fullnfree.com.
All statements are suggestive only. Please consult with your doctor before making any dietary or lifestyle changes.
(Originally featured in Family Table, Issue 825)
Oops! We could not locate your form.
>