| On Site |
The Scent Fades, the Memories Linger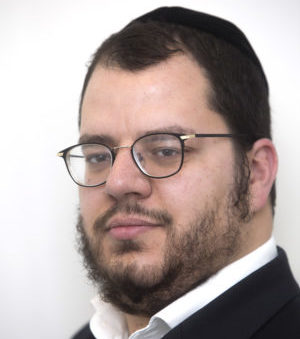 | July 3, 2019
In Jerusalem's Beis Yisrael neighborhood, the famous oven's flame burned faithfully every week, down through the generations for 126 years, sending a heavenly aroma through the streets and producing Lendner's Bakery signature specialty — challah for Shabbos. Until three weeks ago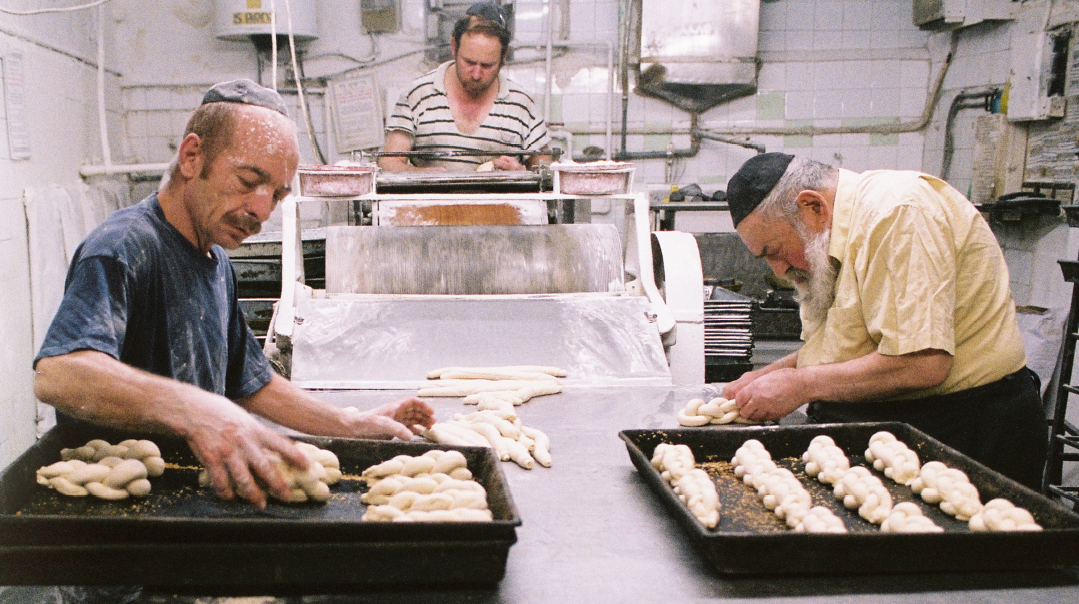 Photos: Baruch Yaari
T
he note announcing the closing of Lendner's Bakery three weeks ago, taped to the establishment's nondescript door on a narrow side street in Jerusalem's Beis Yisrael neighborhood, quoted a pasuk from Yirmiyahu (31:3): "I shall yet rebuild you and you shall be rebuilt, O Maiden of Israel; you will yet adorn yourself with drums and go forth in the dance of merrymakers."
Anyone who might have found that melodramatic or over the top ("Hello? It's just a bakery?") had obviously never tasted Lendner's challah.
The appeal of this fluffy bread with the crunchy crust was driven home to me several years ago when I had to fly to Antwerp for Shabbos. When I called ahead to arrange my accommodations, my host, a Yerushalmi expat, told me in no uncertain terms that to gain admittance to his home, I had better arrive in Belgium with fresh Lendner challos in hand.

Something in his tone told me not to take this lightly. And so, on a Thursday night, only a couple of hours before my flight was scheduled to take off from Ben-Gurion, I begged my driver to take a detour deep into the warrens of chareidi Jerusalem for what I promised would be a quick errand. I guided him through the maze of streets, retracing the route I took as a child every Erev Shabbos.
Matti Lendner a"h, the third generation to run the family business, greeted me and asked me to share a vort on the parshah with him, as I often did. I told him this time I'd have to take a rain check, as I had to catch an international flight. Mati wrapped up my aromatic package, and I raced out the door. My driver expertly navigated out of Jerusalem onto the highway, and got me to the airport barely in time to make my flight.
I pitied the customs officials at Brussels Airport. The intoxicating aroma of those Jerusalem challos had to have hit them hard. Why not confiscate one fragrant loaf for testing, just to make sure I wasn't smuggling contraband? Lucky for me, European etiquette nipped any such notions in the bud.
And as my host dipped his Lendner challah into Yerushalmi techinah at the Friday night seudah, I knew my oneg Shabbos mission had been accomplished.
Fragrant Tradition
For 126 years, up until three weeks ago, Lendner's Bakery sat on Rabbi Leib Dayan Street near the corner of Moshe Dov Lendner Street, right behind the Beis Yisrael shtiblach where the neighborhood gedolim davened, not too far away from the legendary shoemaker Rabbi Naftule Borenstein.
Many tried to imitate the famous challos, with little success. The family that ran the bakery knew a thing or two about oneg Shabbos. Moshe Dov Lendner brought the family profession with him to Jerusalem from the Romanian city of Czernowitz in 1893 — the same year the Ottomans inaugurated a railway line from Jaffa to the Holy City, reducing travel time from a day on foot to four hours.
Lendner's Bakery quickly became a local institution. On weekdays the bakery produced black bread and caraway bread, among other varieties, and on Thursdays it went into Shabbos mode. Degel HaTorah activist Reb Motke Blau reminisced last week, in the wake of the cataclysmic closing, how as a child in Beis Yisrael he saw women lugging their heavy, steaming pots to Lendner's on Fridays to keep them warm over Shabbos. The oven served as an emotional barometer for its environs. When it was functioning normally, the general mood was sunny and upbeat; when it was down for repairs, neighborhood residents wore expressions as dark as the blackened ridges on a cholent pot.
(Excerpted from Mishpacha, Issue 767)
>