| Text Messages |
The Rest Is History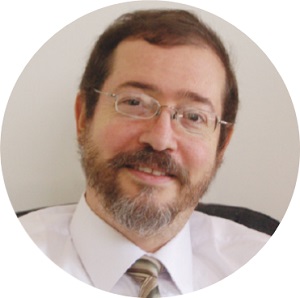 | July 17, 2019
A history course, taught in one short sentence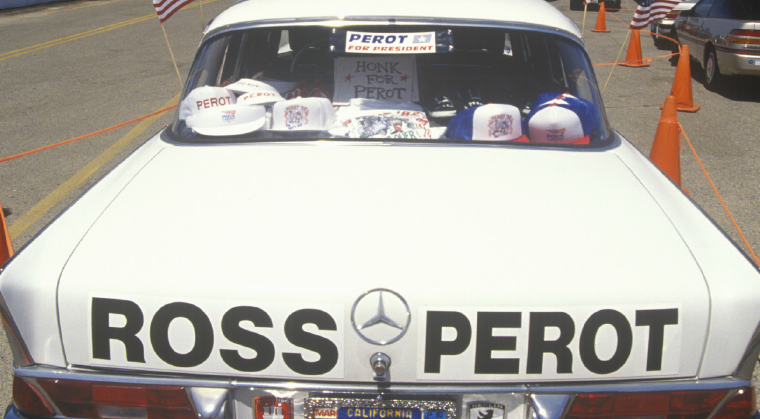 W
riting in Commentary, John Steele Gordon notes the passing last week of Ross Perot, the Texas billionaire, philanthropist, and two-time candidate for president, in 1992 and 1996.
Perot ran on a third-party ticket, and was the most successful such candidate since Theodore Roosevelt in 1912. In 1992, the nearly 19 percent of the popular vote he garnered was enough to ensure that no candidate won a majority, and Bill Clinton was elected with a mere 43 percent. Indeed, neither Clinton nor George H. W. Bush won a majority of any state other than Arkansas, where native son Clinton received 53 percent.
With this history as background, Gordon observes that
we will never know for sure, but Perot's quixotic campaign probably deeply affected American history. It is not hard to see how many of Perot's voters in states won by Clinton would have gone to Bush if Perot hadn't run, tipping those states to the incumbent president. For instance, Georgia was carried by Clinton 1,008,966 to 995,252.

Had Bush taken a mere 5.1 percent of Perot's 309,657 votes he would have won the state's 13 electoral votes. And had Bush won re-election, there would have been no Clinton presidency, no [scandal and impeachment], no Hillary Clinton candidacy… and on and on.
One of the fascinations of history is how much of it is determined by the weight of a feather.
It is indeed fascinating, but from a Jewish perspective at least, perhaps irrelevant. Gordon writes that had Bush defeated Clinton and won reelection, the various subsequent events would not have come to pass.
But why not? If one accepts the idea of a "course of history," with events following on the heels of other events in an ineluctable causal chain, then one can indeed speak of a few thousand votes for a maverick third-party candidate altering that course irrevocably.
But we know there is an omnipotent G-d Who, in the words of the first of Rambam's Principles of Faith, "guides all creatures." Bush could have won in '92 and Clinton might still have become president at some later point — and the same is true for the other events he mentions.
Yes, fascinating it is to observe how G-d employs everything at His disposal — that is, everything — even little things, as light as a feather, to order events according to His will. But dramatic notions of how small deeds, and even words, changed world history forever don't jibe with reality. Then again, the Torah's depiction of reality, in which the Divine is integrally involved in the affairs of Man and continuously guiding the course of history to His desired conclusions — and how puny Man's actions affect G-d's involvement — is quite dramatic enough.
Hashem runs the world. There's a history course, taught in one short sentence.
NOTES FROM A DMC (Deep and Minimal Conversation) The following is the unedited transcript of a telephone conversation between a first-time sleepaway camper and his mother, whom I know well. It has not been edited for purposes of brevity, although names have been changed to protect the laconic:
Mommy: Hi, Shloimy! So, how's camp?
Shloimy: Good.
M: How's the food?
S: Good. Ma…
M: Yes, Shloimy?
S: Can you send me more Tiros?
M: Ah, okay, I'll see if I can get them. So it sounds like camp's really going well…
S: Yeah.
M: And how's the learning?
S: Good.
M: Who's your learning rebbe?
S: Rabbi Shickman.
M: Rabbi Shickman?! Did you tell him your family is the one that's renting his house for the summer?
S: No.
M: Do you like the kids in your bunk?
S: Yeah. Ma…
M: Yes, Shloimy?
S: You know you can send packages.
Postscript: I'm told that after Shloimy had gotten a bit more comfortable in camp, and with his mother skillfully asking questions that elicit more than one-word answers, the two had a pretty good chat on the phone. Hope, apparently, springs eternal.
Originally featured in Mishpacha, Issue 769. Eytan Kobre may be contacted directly at kobre@mishpacha.com
>