| Magazine Feature |
The Real Prince Philip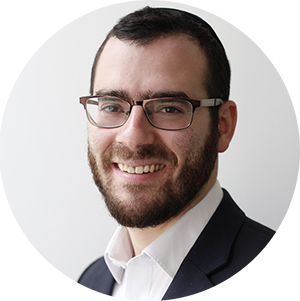 | April 14, 2021
Prince Philip and the Jews: The inside story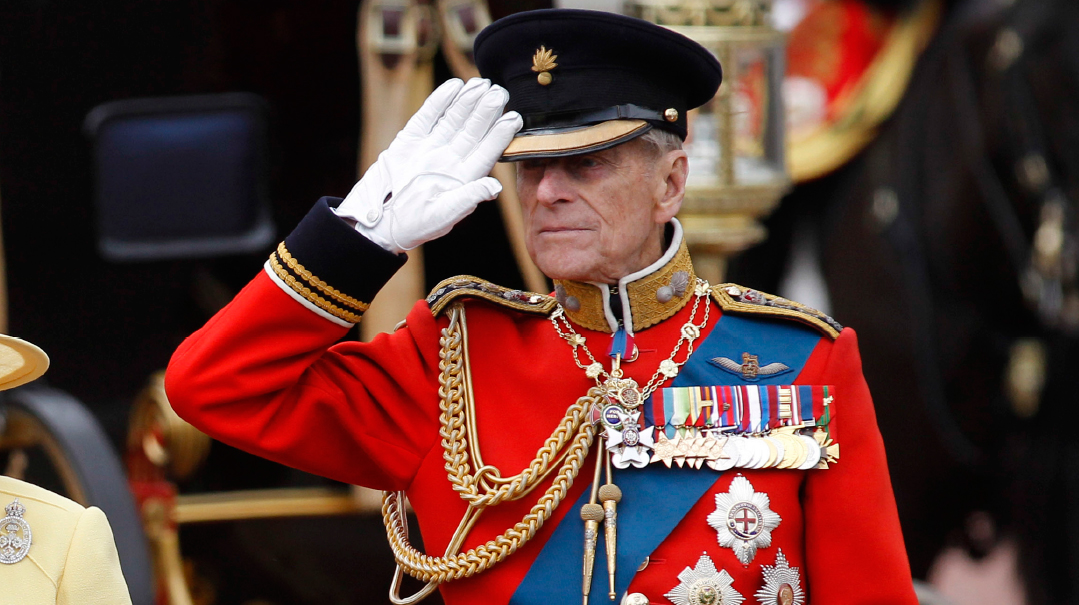 If  Greek nationalists hadn't revolted against their royal family in 1922, a blond-haired prince might one day have become king, ruling over a country with an ancient Sephardic community known to its Jews as Salonika.
Instead, the baby Prince Philip of Greece was sent into exile, reportedly carried in an orange crate. And after a meteoric rise through the ranks of the British Royal Navy, the impoverished outsider married the future Queen Elizabeth II, standing at the helm of an empire containing almost a quarter of a million Jews in the early 1950s.
In the days since his death at 99 years old last week, that historical irony has been omitted as Jewish media adds a "Prince Philip and the Jews" chapter to a well-worn genre linking celebrities to the Jewish community. The Duke of Edinburgh's rags-to-riches tale has been endlessly retold, along with the well-known episode of how his mother, Princess Alice of Greece, rescued a Jewish family in the Holocaust.
But the reason that Prince Philip's story is recycled is that even though Anglo-Jewry has traditionally been patriotic — many weddings in the general community still feature a rendition of the national anthem — there aren't that many Jews with a close-up view of the queen's husband of 73 years. The Prayer for the Royal Family featuring "Philip, the Duke of Edinburgh" is literally carved in stone at the front of many an English shul, but the man himself was the distant subject of media caricature.
But talking to those who knew him and digging into 70 years' worth of speeches reveals a Prince Philip who had far more than met the eye: a man of talent and moral conviction who hid those qualities behind a gruff exterior.
Royal Wit
Real estate entrepreneur and philanthropist Michael Gross was one of the few people to have had a long-term view of Prince Philip, gained while working on the Duke of Edinburgh's Award, an international program for youth empowerment that the duke headed. According to Gross, the media caricature of Prince Philip as a cantankerous old man with prehistoric social views couldn't be further from the truth.
"He was a Renaissance man — he had a CV like no one else," says Gross. "He commanded a warship in battle, and it was said that he would have become First Sea Lord [commander of the Royal Navy] had he stayed. He was interested in anything electronic and innovation; he was a good painter. He'd dealt with 17 prime ministers. You could talk to him about anything because he'd seen so much."
In the wake of Prince Philip's passing, a halo effect has caused world media to look beyond the prince's legion gaffes to the substance of the man, and many tributes have echoed Gross's comments. "A restless pragmatist with an extraordinary range of interests," the London Telegraph headlined its coverage. Al-Jazeera quoted the queen's former press officer, Charles Anson, as saying "he really was a polymath, with deep interests in wildlife, tech, and science."
Prince Philip's razor-sharp sense of humor can — and doubtless will — fill many a book. It was his way of putting people at ease in a lifetime spent cutting ribbons and shaking hands. Over many years of traveling with the Duke of Edinburgh, Michael Gross — who was a lay leader of Britain's United Synagogue — was on the receiving end of Prince Philip's humor more than once.
"We were once in New Zealand together for the Duke of Edinburgh International Forum, which takes place every two years," he says. "There was a large reception in Wellington Town Hall, and he spotted me across the room. As he often did, he charged across the room — it was like the splitting of the Red Sea — and said, 'Michael, let me introduce you to your cousin.'
"I had no cousin in New Zealand, but he took me across to a Jordanian princess, and said, 'This is Michael — he's your neighbor from Israel.' She wasn't very amused, but Prince Philip was."
Over the course of seven decades of public engagements, that irreverent sense of humor was a pattern, and Britain's Jewish community learned early on that it was the Duke of Edinburgh's modus operandi. In 1956, he addressed an "Anglo-Jewish Dinner" on the occasion of the 300th anniversary of the readmission of the Jews to Britain.
At the black-tie event, a young Prince Philip quips to the packed audience of Jewish establishment grandees at London's Guildhall, "Do I congratulate the community's antecedents for having the good sense to come back to the country, or do I congratulate the community for sticking it out so long here?"
But, says Michael Gross, Prince Philip appreciated a good joke wherever it came from. "I once had to give a toast at an event in Buckingham Palace's Chinese Dining Room. I got up and said, 'You know, sir, I'm always nervous of making a faux pas, like the man who used to be a World War II bomber pilot, who was asked by one of the heads of Germany's Deutsche Bank whether he's ever visited the country.
" 'Yes, I used to fly there three times a week,' replied the man, 'but we never landed.' Prince Philip thought that was hilarious.
"A lot of what people called his gaffes was because he wasn't concerned with being popular, or being politically correct. If he liked you," continues Michael Gross, "you could give as good as you got. There were 20 of us at an event when I'd just decided to make aliyah 25 years ago, and he called out at dinner, 'I hear that you're leaving the country — why would you do that?'
"That could have been an embarrassing moment, but I replied, 'When they made you start paying tax, sir, I thought it was time for me to go.' "
Man of Substance
"The World's Most Experienced Plaque Unveiler Is Dead," read the headline of an American website last week. It was a tongue-in-cheek reference to Prince Philip's own 2016 quip about his role in life. Despite being married to the queen, the duke wasn't king, because British law decrees that a king must inherit the title, otherwise he's a mere "consort." Added to the fact that today's monarchy is mostly symbolic, with little real power, Philip was often portrayed as an alpha male playing a backstage role.
With more than 22,000 solo public engagements by the time he stepped back from public duties at age 96, Philip's life was caricatured as playing second fiddle to the queen, and trailing in her wake as he opened factories and entertained foreign dignitaries.
In fact, that characterization was wrong. The lighthearted façade hid a keen educator whose baby — the Duke of Edinburgh Award — was an international award system that helped millions of teens worldwide achieve their potential.
Prince Philip's interest in informal education began as a result of his own schooling, under the influence of Kurt Hahn, a German educational pioneer whose schools — first in Germany, and then in Scotland — Prince Philip attended. (Hahn was born into a Reform Jewish family in Berlin, but eventually converted to Christianity.)
That belief in the transformative power of education, and teaching children resilience, was something Prince Philip had had to learn himself in a life in which he had to scramble to the top. Born into royalty, the family had to be evacuated from Greece when Philip was a toddler, as revolutionaries threatened their lives. Philip's family was split up — his father dying a few years later in Paris, his mother sent to an asylum as she suffered a mental breakdown, and his older sisters heading to Germany, where they married prominent Nazis. Brought up in a series of boarding schools, the result was a crusty but caring personality.
"He had a difficult childhood, and he was a refugee, which I think gave him the ability to relate to the Jewish community," says Michael Gross.
But sustaining an educational endeavor with almost half a million graduates a year meant that Prince Philip learned to be a prolific fundraiser — a fact that didn't come across in the popular image of a duke spending his life at royal banquets.
"He was a good schnorrer, and he appreciated people who could do the same on behalf of a good cause," says Gross, who was able to parley his own fundraising involvement with the award to get the duke involved at functions for the benefit of Israel and the Jewish community.
And as a fundraiser, the Duke of Edinburgh's solicitations from the Jewish community could take strange turns, including the maintenance of Westminster Abbey, one of Britain's foremost cathedrals. A 1983 JTA article notes that Prince Philip, a trustee of the Abbey's restoration fund, had been informed of 13th-century letters in the Westminster archives from a group of Jewish merchants in the north of England to the king, sending some money to help with the rebuilding of the Abbey.
"The thought occurred to me," wrote Prince Philip to Chief Rabbi Immanuel Jakobovits, "to ask whether it might be an idea to invite the Jewish community as a whole to make a contribution on the repair of the Abbey." He added that he would "quite understand" if the chief rabbi told him the idea was not worth pursuing.
In his reply, Lord Jakobovits noted that if any contribution was made, it would have to be to a nonreligious part of the Abbey, such as the library. But the JTA concludes, with some understatement, that Prince Philip's reference to the earlier Jewish contribution to the Westminster cause wasn't all that it seemed.
"What both men glossed over was the fact that the 13th century saw the climax of Jewish sufferings in medieval England, culminating with the community's expulsion in 1290. Among many ways of bleeding the community dry was to force individual Jews to contribute to the rebuilding of Westminster Abbey."
Belief Systems
The story of how Prince Philip's mother, Princess Alice of Greece, saved a Jewish family in the Holocaust has been well documented, and it was only later in life that the prince started to speak about the episode. In 1994, on his only visit to Israel, when his mother was recognized by Yad Vashem as a Righteous Among the Nations, he said, "For years, we did not know, and, as far as we know, she also never mentioned to anyone, that she had given refuge to the Cohen family."
It's clear that Philip's experience of Nazi Germany as a young teen, when he spent a year at a private school attended by the children of top Nazis in 1933, gave him an authentic horror of anti-Semitism. In his Yad Vashem speech, he recalled how a senior pupil in his school, who was Jewish, had all his hair shaved by other boys, who were influenced by Nazi incitement.
That experience meant that when Prince Philip spoke of anti-Semitism, it was with real conviction, beyond the normal platitudes on the subject.
In a speech celebrating the bicentenary of the Board of Deputies of British Jews, which was founded in 1760, he said that despite the general tolerance in Britain toward Jews, "prejudice does sometimes break through."
Saying that if anti-Semitism ever re-emerged, "the jungle would be upon us," he shared an insight that spoke of his own conviction about Jew-hatred: "It is terribly easy to get the worst out of people. But constant work is needed to bring out the best."
Those deeply held beliefs stemmed both from his firsthand experience of anti-Semitism and his own religious faith. In a country where religion is fast becoming an anachronism and secularism is something of an official religion, Michael Gross says that the duke was "a religious person privately, and he appreciated other monotheistic faiths. When I left England, he hosted us for a private dinner at the palace and of course went out of his way to make sure that everything was kosher.
"He knew and valued Chief Rabbis Jakobovits and Sacks as well as Dayan Ehrentreu of the London Beis Din."
Those multiple facets are, according to Gross, what made Prince Philip a great man — a story unacknowledged by the media portrayal of him as a cartoon. "He was an outsider who met resistance at court when he first married, because he wasn't born into the club. He was a real war hero, and suddenly he had to find his feet as the second-in-command. And he was driven to help young people, because ultimately he really cared about them."
(Originally featured in Mishpacha, Issue 856)
Oops! We could not locate your form.
>