| Corona Crisis |
The Race to Flatten the Corona Curve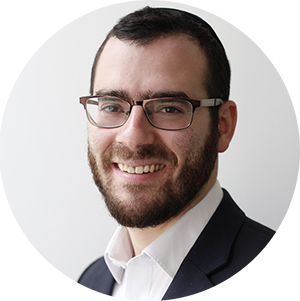 | March 18, 2020
"What governments are trying to do is slow transmission so that the peak of infection is not so high — that's what it means to flatten the curve"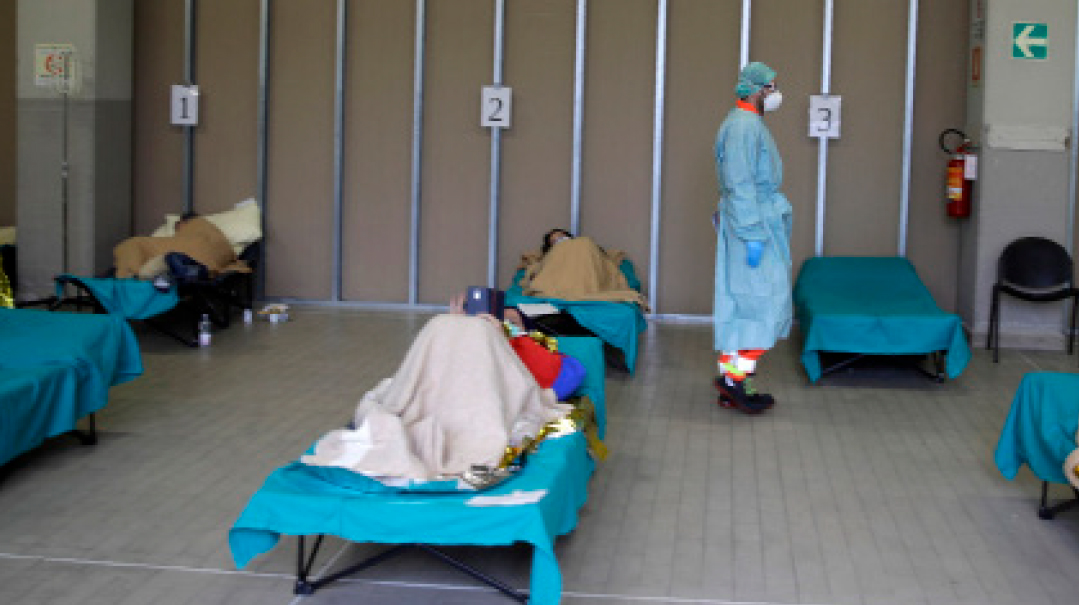 As leaders from Donald Trump to Boris Johnson have acknowledged that the coronavirus is firmly established on their shores, governments are changing strategy to fight the deadly outbreak by delaying its transmission. Researchers, meanwhile, are racing to find a cure.
In this new coronavirus world, a universally recognized medical lexicon has spread as quickly as the infection, and once-seldom-used terms like "pandemic," "quarantine," and "herd immunity" have suddenly become part of normal conversation — but no term is as important as "flattening the curve." 
"Coronavirus makes 15% to 20% of those infected very sick, and 5% need intensive care," explains Dr. Terese Katzenstein, head of infectious diseases at University Hospital Copenhagen in Denmark. "If many people get ill at once, there won't be enough ICU [intensive care unit] capacity. So even though there's no vaccine and many people will eventually get the virus, what governments are trying to do is slow transmission so that the peak of infection is not so high — that's what it means to flatten the curve. We want to avoid what's happened in Italy, where people are dying because there's not enough medical care." 
With Italy on lockdown and Spain emerging as a new hotspot, the World Health Organization says Europe is now the world's new virus epicenter, with more cases than the rest of the world combined, apart from China, where the virus broke out. 
That has led to drastic action in Denmark. As of press time, that small nation of 5.6 million people had over 800 confirmed cases of coronavirus, making it the fourth-highest per capita infection rate in the world, after Italy, Norway, and South Korea. Danish authorities have reacted by closing the country's borders and schools. 
"This segregation is what needs to happen to prevent transmission," says Dr. Katzenstein. "I think Israel was smart in how they handled it, and Britain's relaxed attitude in keeping schools open is wrong, and they'll end up closing. We don't know for sure what happened in China, but their harsh methods seem to have controlled it." 
If ICU access, and particularly life-saving ventilators to deal with corona-induced respiratory failure, is a potential bottleneck, the other front in this war is finding a vaccine. An Israeli research team at the MIGAL Research Institute in Kiryat Shemona says that it's now weeks away from adapting its proven vaccine against Infectious Bronchitis Virus, a disease affecting poultry, which has a high genetic similarity to the human Covid-19.
"There are usually two approaches to creating a vaccine," explained Dr. Chen Katz, head of the Molecular and Environmental Microbiology Laboratory at MIGAL. "One is to develop a weakened strain of virus with low pathogenicity, like we use for polio. That's not relevant here because not a lot is known about Covid-19.
"But we've taken another approach, based on a vaccine we've created for the poultry industry, where a similar coronavirus kills chickens. The vaccine is based on a new protein expression vector, which delivers the viral antigen into mucosal tissues, causing the body to form antibodies against the virus." 
In other words, the new technology triggers the mucous membranes, which are tissues lining the respiratory system, eyes, and digestive system, to act as virus-fighting "gatekeepers" to protect the body's entry points, rather than triggering a fightback once the virus is in the system, as an injection-delivered treatment would.
Although Dr. Chen is confident MIGAL's work will be completed in a few weeks, the regulatory processes for approving a new treatment will take longer. "The clinical and human trials will take a few months, so we're months away from a working vaccine." 
Authorities worldwide have now woken up to the threat China has been grappling with since December, but a shortage of testing kits for the virus could come back to haunt politicians in the US and beyond. 
While South Korea is testing nearly 10,000 people a day for the virus, the Trump administration has come under fire for the slow rollout of testing. "South Korea can test more people in one day than we've tested over the past two months," said Rep. Carolyn B. Maloney (D-NY), at a congressional hearing last week. 
Dr. Anthony Fauci, director of the National Institute for Allergy and Infectious Diseases, also said, "The idea of anybody getting tested easily the way people in other countries are doing it, we're not set up for that. Do I think we should be? Yes. But we're not." 
The Trump administration is working to close that gap, announcing new funding to develop rapid testing, but it seems the head start that countries like South Korea have, after dealing with previous rounds of deadly viruses, can't be matched. 
The Asian country suffered an outbreak of MERS, another deadly respiratory virus, in 2015; of 186 people infected, 36 died, shocking the country into action. Kogene Biotech, a South Korean company that began developing a coronavirus test in January, even before Covid-19 had been detected in the country, said that the lesson of MERS was learned. 
"The prospect of the kit's usage was unclear back then," the company told the Washington Post, "but our lesson in developing MERS test kits in a rush was that forewarned is forearmed for an epidemic."
A political reckoning will undoubtedly come after the coronavirus has passed, but as authorities race to develop new tests and find a vaccine, ICUs across the world are the front line of the pandemic.
"We're now telling people to stay at home and only come for testing if they experience shortness of breath," says Copenhagen's Dr. Terese Katzenstein. "Running an ICU when personnel need protective equipment is very time- and labor-intensive — the shifts are crazy."



Splendid Isolation
With thousands already in quarantine across our communities, and governments expected to announce what could be weeks of precautionary isolation for those of a vulnerable age, how can we help people cope with solitude? In a world where human contact is diminished, how do we preserve a sense of community?
Via brother-in-law Shmuli Kruskal in London, three ideas.
Shop for those who can't — go street by street to find those who can't go out, and offer to help.  
Phone and schmooze — based on the same principle as Partners in Torah/Phone and Learn, take time to call someone who is alone, to learn or talk. For a person in isolation, it's almost as good as a visit.
Shopping times for those 65-plus — even if you're not quarantined, being older is higher risk. Let's lower that exposure by dedicating store times for those who need to stay home.
(Originally featured in Mishpacha, Issue 803)
Oops! We could not locate your form.
>