| For the Record |
The Mir in Kentucky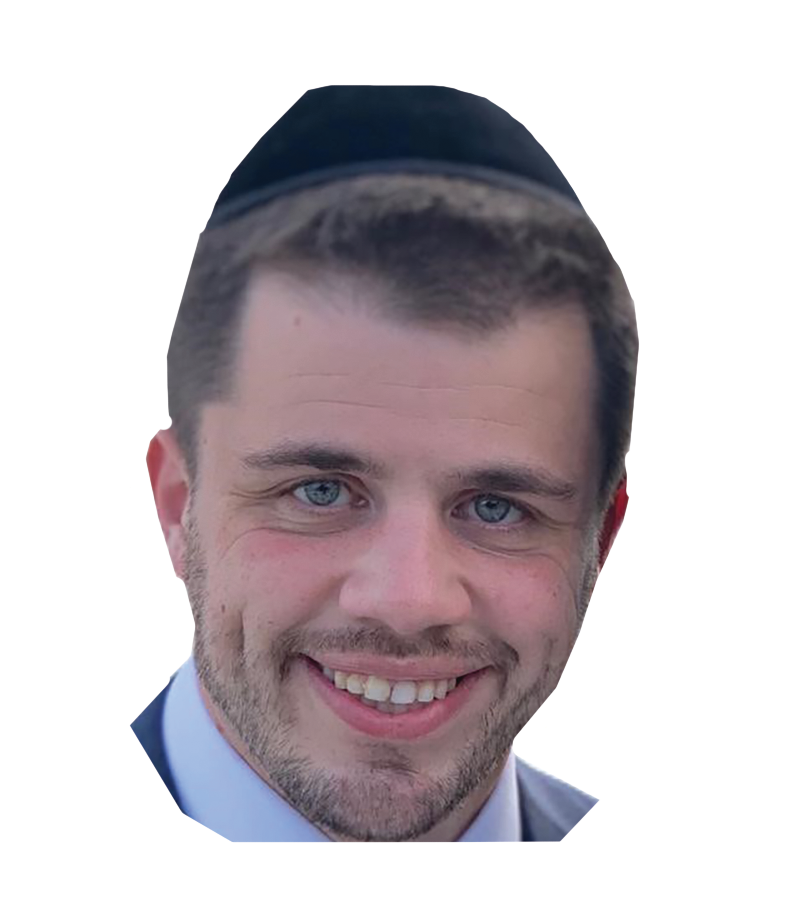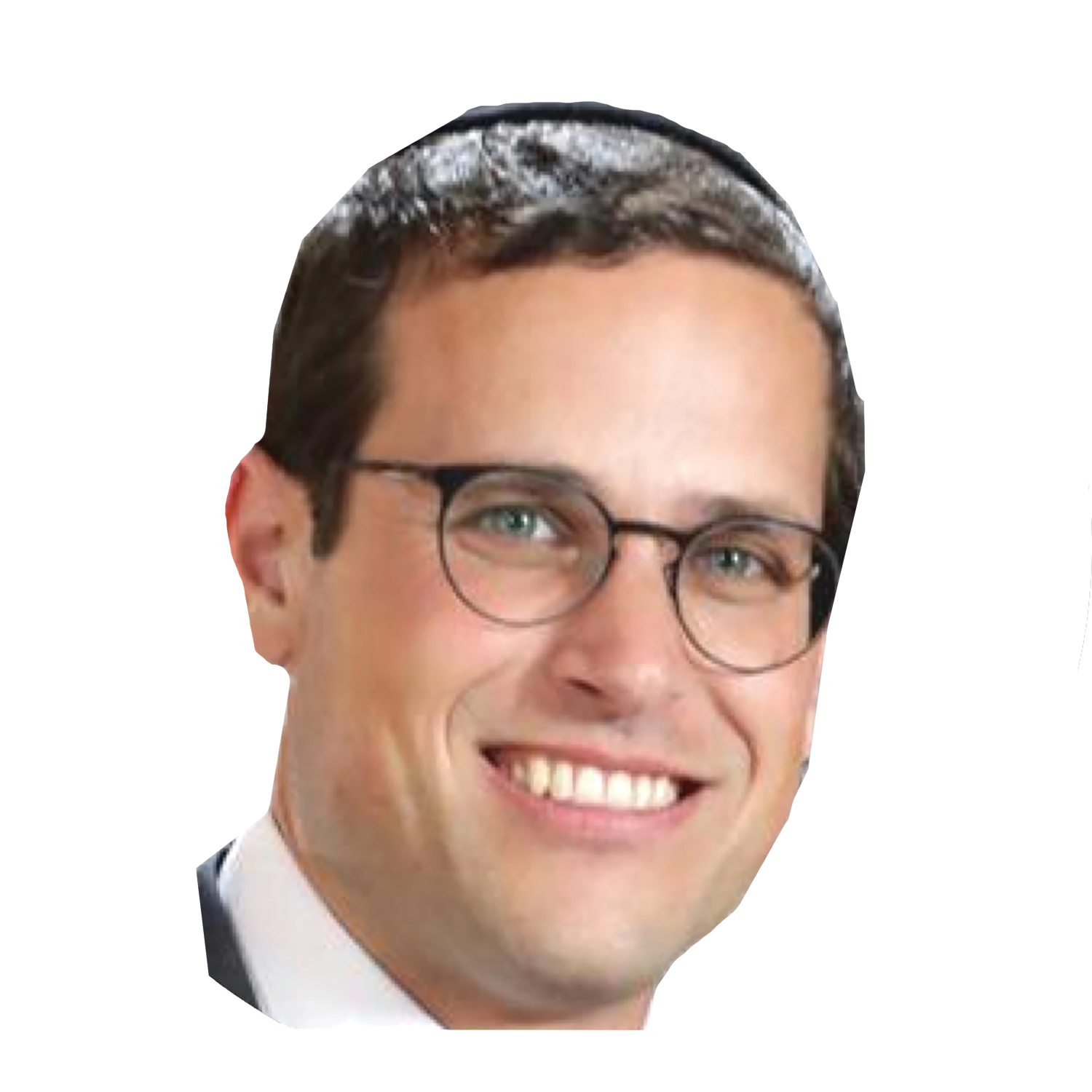 | August 12, 2020
The oldest English-language Jewish weekly in the United States is starting to come around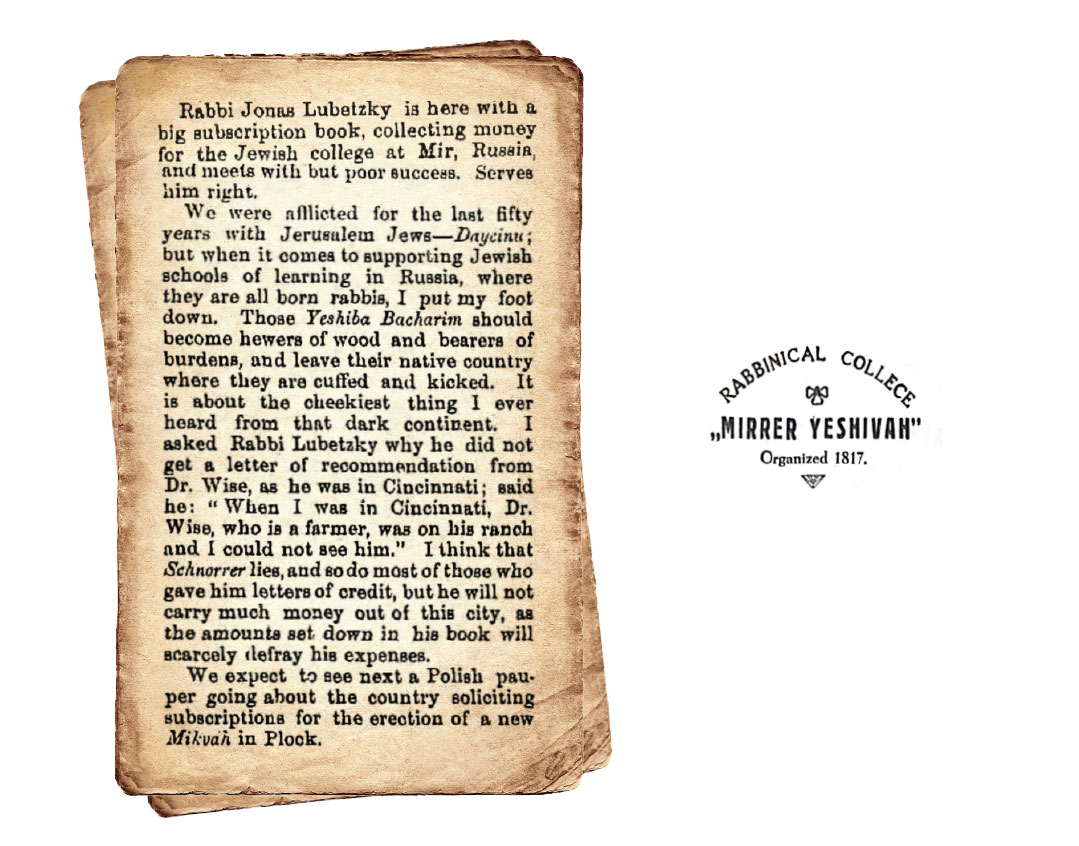 Title: The Mir in Kentucky
Location: Louisville, Kentucky
Document: The American Israelite
Time: 1891
As Jewish newspapers go, the American Israelite — longtime organ of American Reform Judaism — wasn't known for its ideological support of the world of Lithuanian yeshivos. With Cincinnati as its Jerusalem and minhag America its anemic successor to the traditional siddur, the American Reform movement was growing in influence, and the American Israelite — under the leadership of Leo Wise son of Reform leader Isaac Mayer Wise — was its widely distributed mouthpiece.
One of the first documented meshulachim to travel from Europe to America was Rabbi Jonas (Yonasan Zalman) Lubetzky of the Mir Yeshivah, then led by Rav Chaim Leib Tiktinsky. Rabbi Lubetzky embarked upon a grueling cross-country tour in 1891. Arriving in the Reform strongholds of Cincinnati and Louisville, he was ridiculed, admonished, and sent on his way. He did find success in other locales, however, helping to establish the Mir's robust North American fundraising apparatus, which still supplies the yeshivah's primary financial pipeline nearly 130 years later.
And the American Israelite? Approaching nearly two centuries in print, the oldest English-language Jewish weekly in the United States is starting to come around. A recent edition featured a prominent musmach of the Mir Yeshivah (and Mishpacha contributor), Rabbi Avrohom Weinrib, rav of Cincinnati's Congregation Zichron Eliezer, on its cover.

Did You Know:While European meshulachim did not reach American shores until the end of the 1800s, there were shadarim (shelucha d'rabbanan) from Eretz Yisrael who arrived more than a century prior. Among the first was Rabbi Moshe Malkhi of Tzfas, who visited the Colonies in 1759. During the American Revolutionary era, others made a similar journey. These visits were often beneficial to the nascent local Jewish community as well; historians have noted that Malkhi may have been the first person with proper rabbinic training to ever set foot on American soil.

While Kentucky is famous for being the "Horse Capital of the World," it was also home to one of the most important Orthodox rabbis in the US, Rabbi Chaim Ben Tzion Notelevitz, leader of the Louisville kehillah from 1932 to 1941. He was a close talmid of Rav Chaim Ozer Grodzensky and the successor to Rav Eliezer Silver in Harrisburg, Pennsylvania.
(Originally featured in Mishpacha, Issue 823)

Oops! We could not locate your form.
>