| The Lens |
The Lens: Issue 931
| October 6, 2022
The go-to source for those seeking clarity on practically any topic related to the Yamim Tovim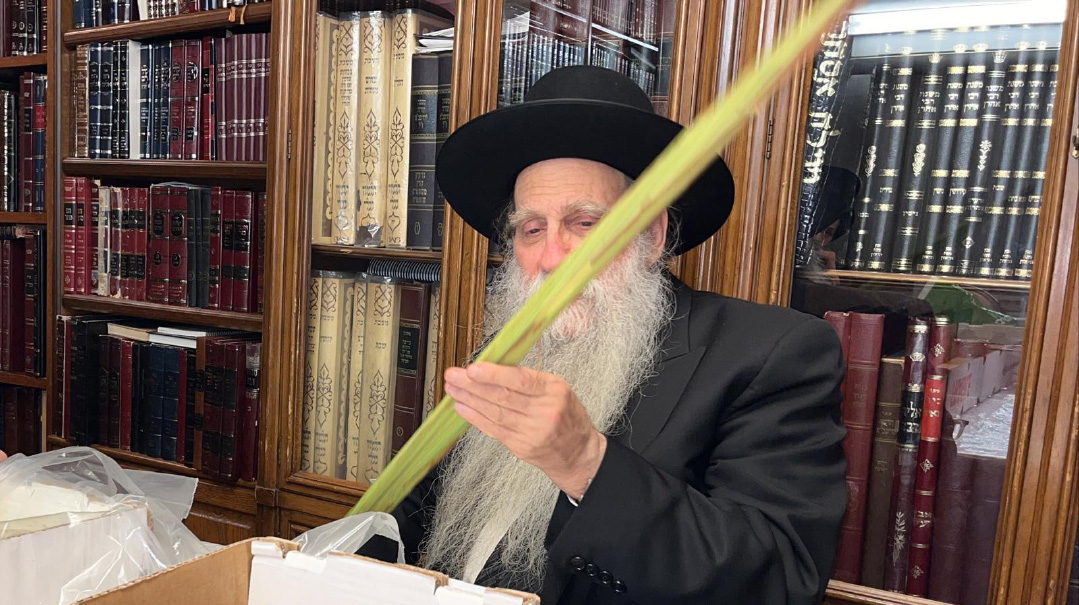 Photo: Ezzy Katz
Over the past several years, Rav Yerucham Olshin's magnum opus, Yerech L'Moadim, has become the go-to source for those seeking clarity on practically any topic related to the Yamim Tovim. The seforim are as brilliant as they are comprehensive, with a plethora of shitos of Rishonim and Acharonim laid out and explained with piercing depth and impeccable clarity. As Rav Yerucham examines a lulav, one can only imagine the thoughts, deliberations, and multilayered considerations running through his mind.
(Originally featured in Mishpacha, Issue 931)
Oops! We could not locate your form.
>