| The Moment |
The Lens: Issue 911
| May 17, 2022
The most profound lesson was conveyed before the official visit even began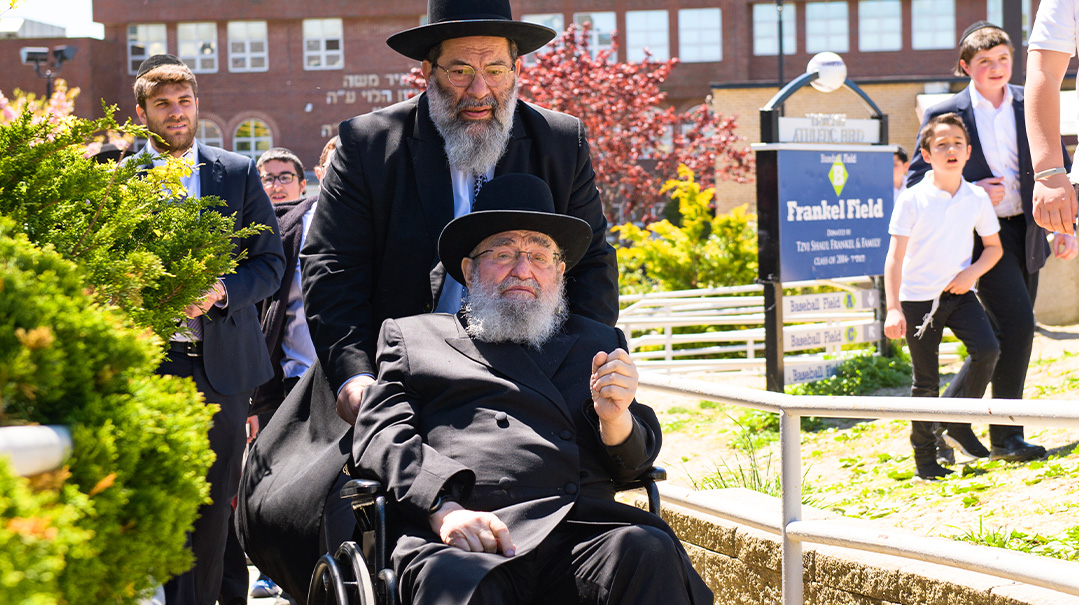 On a recent visit to Yeshiva Darchei Torah in Far Rockaway, after Rav Reuven Feinstein spoke with the talmidim, he gave a heartfelt brachah to the morahs that they be zocheh to find their bashert in the very near future, leaving the entire yeshivah feeling uplifted. Yet, for some, the most profound lesson was conveyed before the official visit even began. When Rav Reuven exited his car, his grandson started getting ready to push his zeide's wheelchair to the yeshivah. Rabbi Yaakov Bender, though, stopped the grandson, asking if it was possible that just this time, he could have the zechus of serving a talmid chacham. In full view of hundreds of talmidim, the Darchei Torah Rosh Yeshivah slipped into the role of meshamesh — a true model lesson in kevod haTorah.
(Originally featured in Mishpacha, Issue 911)
Oops! We could not locate your form.
>