| The Lens |
The Lens: Issue 899 | February 15, 2022
A visit to Biegeleisen's was a highlight of rosh yeshivah Rav Boruch Mordechai Ezrachi's recent chizuk trip to America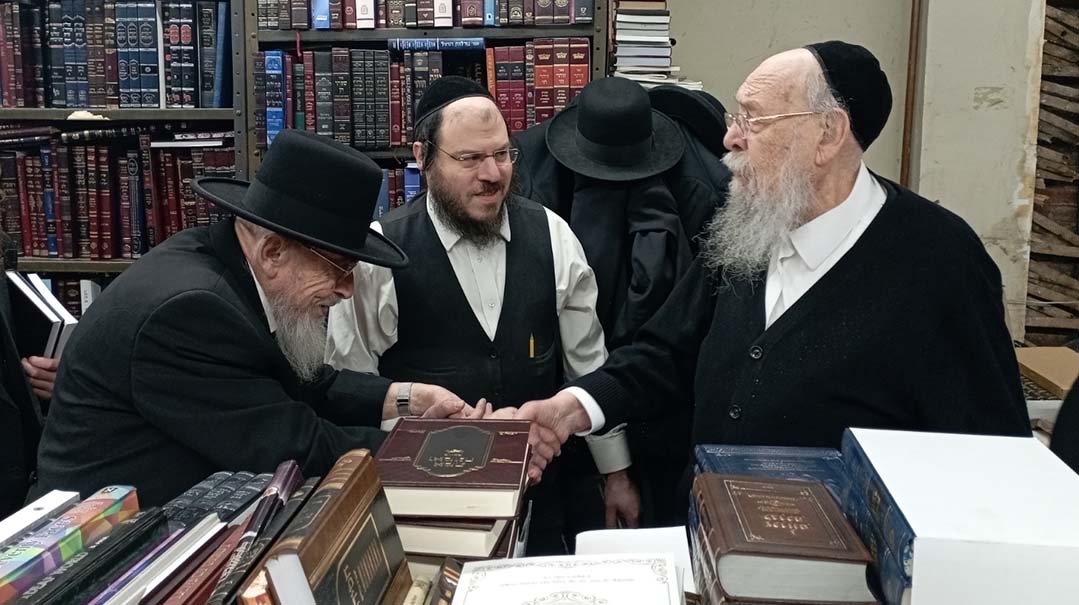 In an age of neatly designed, brightly lit seforim superstores, Biegeleisen's has resolutely remained what it always was: one room, lined floor-to-ceiling with ancient bookcases that are   crammed with old and contemporary tomes of every size and color. The beloved store is a magnet for Jews of all sorts who are united by their common love for holy volumes, and for a century it's become singularly identified with the industry. The definitive "if they don't have it, it doesn't exist," might not be the stores' official slogan, but it's everyone else's.
And in fact, a visit to Biegeleisen's was a highlight of rosh yeshivah Rav Boruch Mordechai Ezrachi's recent chizuk trip to America. The elderly Ateres Yisrael rosh yeshivah managed to slip away for a few minutes to engage in his favorite pastime. In Eretz Yisrael, the Rosh Yeshivah told the proprietors, time constraints and the inevitable crowds that follow his every move don't allow him the luxury, but when he comes to America, where his schedule is a bit more flexible and the crowds held at bay, he can indulge in the most precious hobby of a gadol.
(Originally featured in Mishpacha, Issue 899)
Oops! We could not locate your form.
>