| The Rose Report |
The Istanbul Trap Awaiting Israel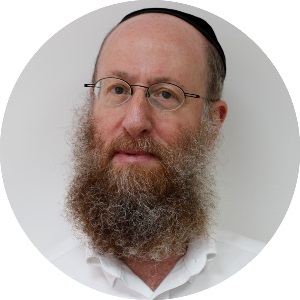 | May 24, 2022
Why Israel shouldn't sign a seemingly harmless treaty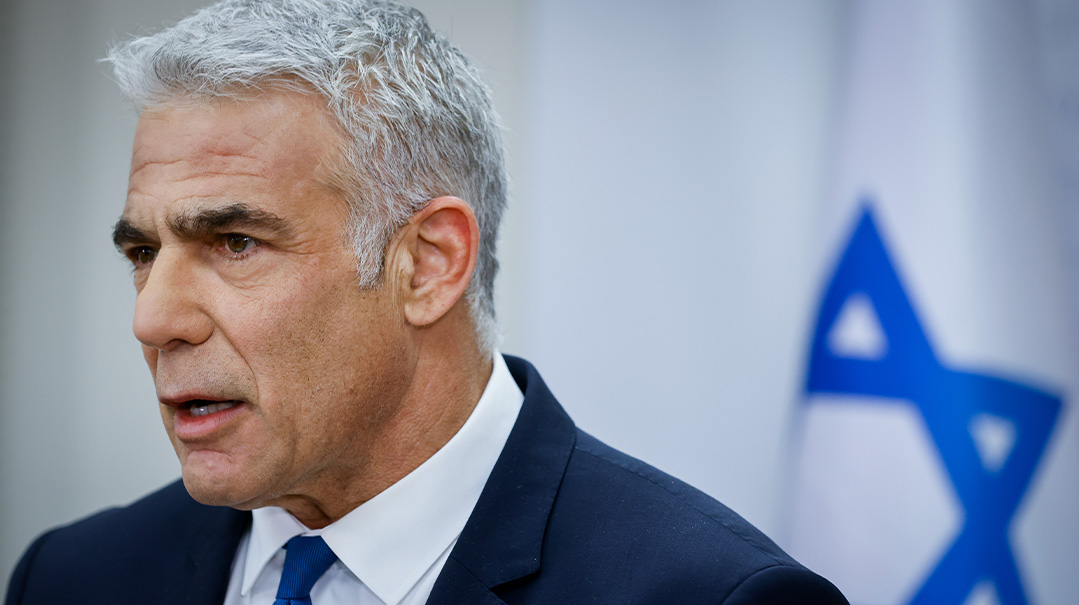 W
ith the Bennett government on shaky ground, and each cabinet minister pursuing independent policies to curry favor with special interest groups in advance of the inevitable new election, the cabinet might vote by the end of May to become a signatory to a European pact that would threaten religious observance in Israel in unpredictable and perilous ways.
Led by Yair Lapid and Gideon Saar, the cabinet is considering committing Israel to sign the Istanbul Convention, which advertises itself as the first global pact that "creates a comprehensive legal framework and approach to combat violence against women."
While the stated goal is noble, critics say Israel is fully capable of passing and enforcing laws to protect women, and warn that the pact has become a Trojan horse for antireligious forces seeking to foist anti-family values on member nations under the guise of protecting the vulnerable.
"The Istanbul Convention represents a fundamental threat to religious communities in Israel, and the implications for chareidim would be far-reaching," said Dr. Eugene Kontorovich, who heads the international law department at Jerusalem's Kohelet Forum.
Kontorovich contends that once Israel becomes a signatory, it will strengthen the hands of those who have filed petitions before Israel's Supreme Court for the purposes of diluting religious practices.
"It could pose a threat to separate schools for boys and girls and an end to army exemptions for religious girls," he added.
Article 12.1 of the Istanbul Convention requires signatories to "take the necessary measures to promote changes in the social and cultural patterns of behavior of women and men with a view to eradicating prejudices, customs, traditions, and all other practices which are based on the idea of the inferiority of women or stereotyped roles for women and men."
Chareidim should view such sweeping language with alarm, Dr. Kontorovich contends. "Any kind of practice or tradition that's based on women and men having distinct roles would be up for grabs," he says. "Signing this will not gain Israel any international legitimacy, but it will be used as another platform to criticize and delegitimize Israel."
The chances of Israel joining increased after the Knesset Committee on the Status of Women and Gender Equality convened last Wednesday for what turned into a stormy and emotional debate.
It featured testimony from Lili Ben-Ami, whose sister, Michal Sela, was murdered by her husband in 2019 in a case that appalled all Israelis. "Anyone who opposes the international convention for the prevention of domestic violence — it's as if they're murdering my sister again," Ben-Ami said.
MK Simcha Rothman (Religious Zionism) argued against using the tools of international law to protect one sector, at the expense of other sectors. "Everyone agrees on the need to combat violence against women, but not everyone agrees on the agendas that people are trying to bring in through the back door," Rothman said.
A New Shidduch Crisis?
To date, 45 European nations have signed the treaty, including the UK. But only 35 of them have ratified it, as courts and parliaments in 10 of the signatory nations — including the UK — have raised legal and moral objections. And Turkey, the first nation to sign after the pact was opened for signatures in May 2011, even became the first and only country to formally withdraw from it. Turkey's President Erdogan declared the accord had been hijacked by groups whose goal was to normalize deviant lifestyles incompatible with Turkey's social and family values.
Those same lifestyles are just as abhorrent to Judaism as they are to Islam. Turkey's capricious president may not be a role model to emulate, but in this case, Erdogan showed he is far more discerning than his Israeli counterparts in recognizing and reacting to unwarranted external interference.
The Istanbul Convention empowers a 15-member panel of European experts on domestic violence to interpret and determine how the signatory nations are complying with the pact. One of the panelists has as much expertise bashing Israel as protecting women, having served on the board of a Norwegian church group that supports the BDS movement.
It wouldn't take long for such a panel to find fault with Jewish customs and practices.
To give one example, if Israeli police had to use even light force to escort the Women of the Wall group from the Kosel after they cause their monthly Rosh Chodesh disturbances, would the European panelists condemn that as violence against women?
Or how about the Council on Europe, a human rights organization and an ardent supporter of the Istanbul Convention, which posted a video on its website of a woman with the caption: "Don't force me into a marriage that I don't want." Would the enlightened European panelists conflate that with the centuries-old Jewish practice of shidduchim?
Not that the Bennett government is losing any sleep over this. In its year in power, it has toiled tirelessly to water down the status quo on religion-versus-state issues, but at the very least, they ought to consider how international agreements are often distorted to demonize Israel.
Back in 2017, for example, the United Nations Human Rights Council Special Rapporteur on Violence visited Israel and the "occupied territories," and subsequently issued a scathing report blaming the "occupation" for contributing to violence against Palestinian women.
Playing Politics
Unfortunately, domestic violence is a growing problem in Israel. Six months ago, the Women's International Zionist Organization (WIZO) released its annual report using data collected data from official government sources, including the Israel Police and the Israel Prison Service. It showed domestic violence cases between spouses rose 315 percent from 2019 to 2020.
The violence isn't always physical. In 2018, the World Bank reported that 1.4 billion women worldwide lack legal protection against domestic economic violence, which includes financial intimidation and coercion by their husbands.
These are sound reasons that underlie the need for enforceable laws that better protect women. However, the government's haste to push the Istanbul Pact as a solution smacks of election politics.
Yair Lapid's Yesh Atid party is unanimously in favor of Istanbul, which should cement its position in the center-left. Ayelet Shaked, who will need to find a new right-wing party to run with, is fighting Istanbul inside the cabinet.
Justice Minister Gideon Saar's support for signing on is less understandable, until placed in context with his need to stay relevant politically. Facing a wipeout in the next election after abandoning his right-wing base, unless he can somehow make amends with the Likud, Saar might be viewing Istanbul as a chance to curry favor with left-wing voters.
Professor Kontorovich contends there is also a strong message in all this for the chareidi parties, who he says should make the Istanbul Convention a political red line.
"It's important for parties who care about the maintenance of the status quo to make it clear that they would never sit in a government with other parties that could destabilize the status quo," Kontorovich says.
(Originally featured in Mishpacha, Issue 912)
Oops! We could not locate your form.
>