| For the Record |
The Great Yeshivah Food Protest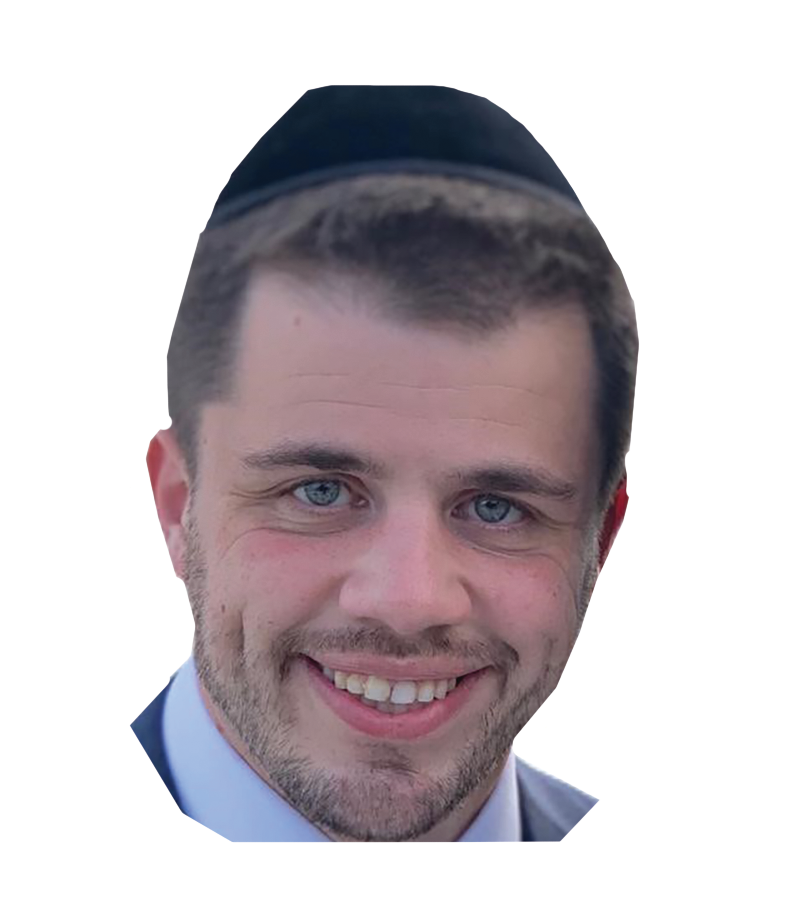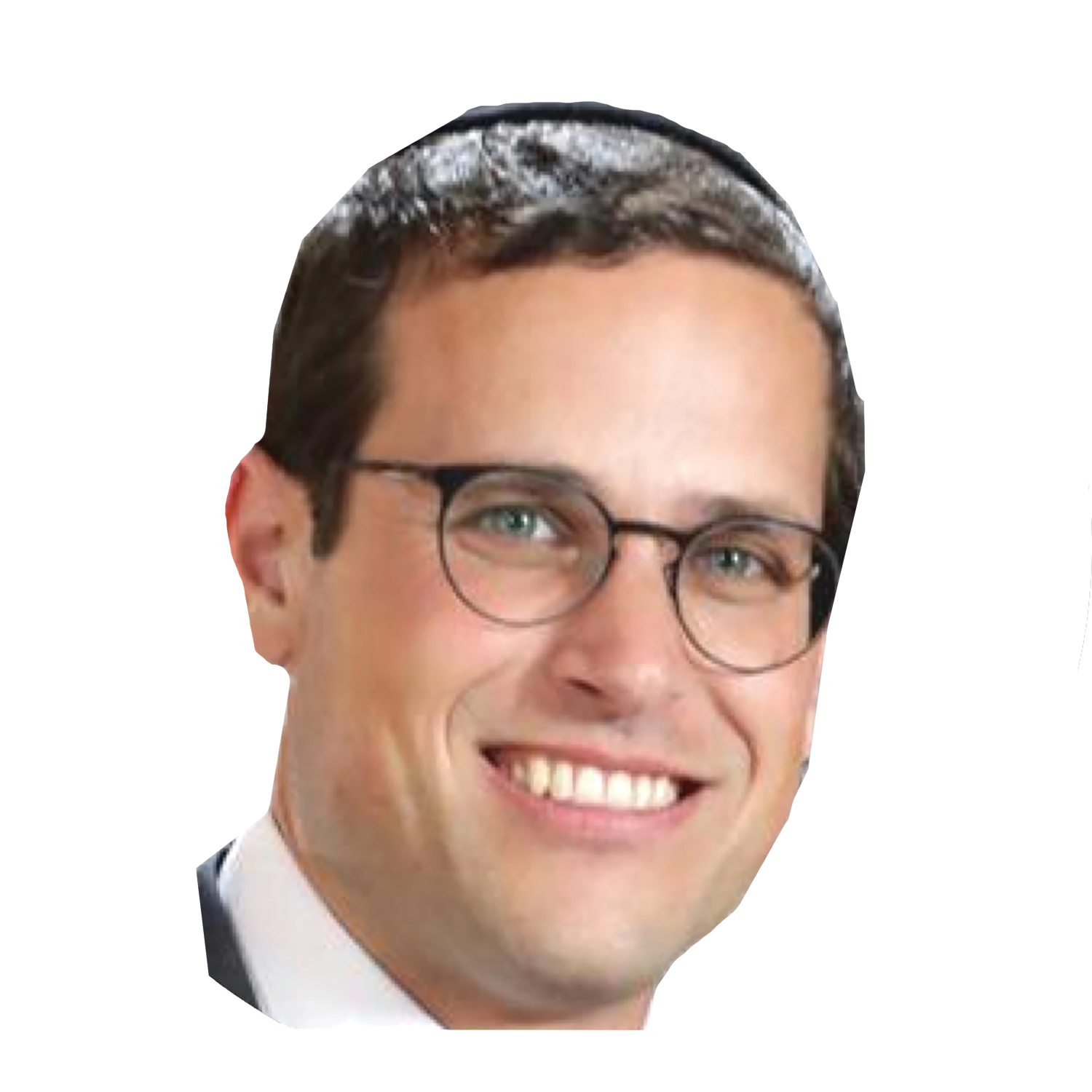 | September 29, 2020
New Haven was also America's first mussar-oriented yeshivah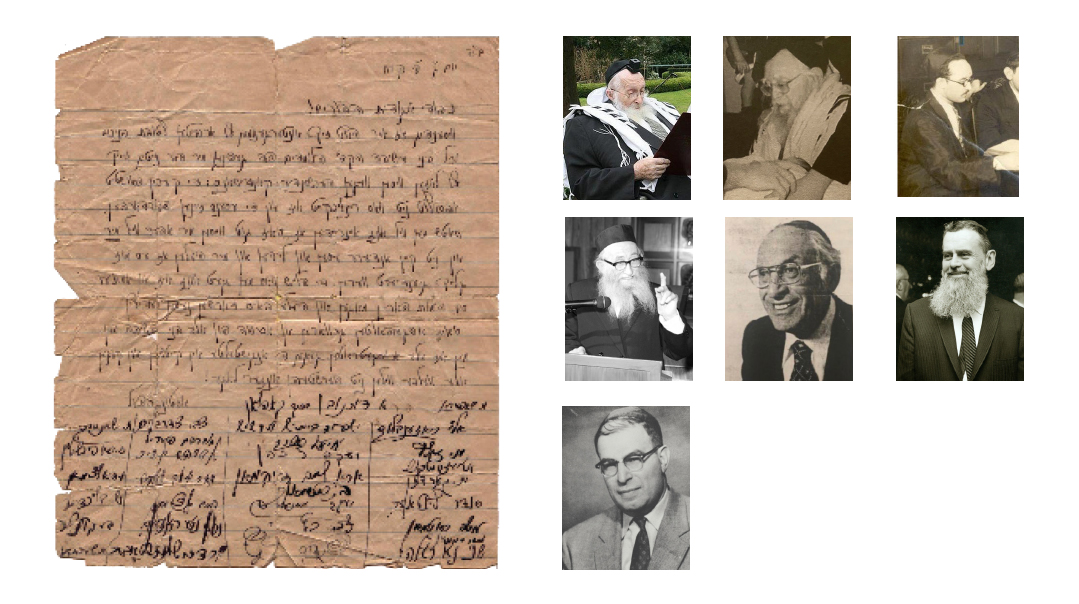 Title: The Great Yeshivah Food Protest




Location: New Haven, Connecticut


Document: Petition by New Haven Talmidim


Time: 1926
At the 1923 convention of the Agudas HaRabbanim in Lakewood, NJ, a brilliant talmid chacham and close talmid of the Alter of Slabodka named Rabbi Yehuda Heschel Levenberg proposed opening a post high school yeshivah in New Haven, Connecticut, where he served as chief rabbi. He received resounding support, and following its opening later that year, America's first "out-of-town" yeshivah, which was called Beis Medrash L'Rabbanim, began to attract some of the top bochurim from Torah Vodaath and RJJ.
New Haven was also America's first mussar-oriented yeshivah and its first major hire was Rav Sheftel Kramer, the brother-in-law of Rabbi Levenberg's rebbi, Rav Moshe Mordechai Epstein. As mashgiach, he inculcated the bochurim with the spirit of Slabodka, and the yeshivah grew in both size and stature.
It wasn't just mesiras nefesh for Torah and the mussar environment that the early talmidim at New Haven had in common with their counterparts across the Atlantic. Unhappy with the food arrangements made by the yeshivah's sisterhood, the senior talmidim penned a letter of protest, a move reminiscent (but not quite as sharf) of the strikes that were held in yeshivos such as Volozhin, Radin, and Telshe over various student grievances including the lack of adequate foodstuffs:
Dear Parents' Association!

Knowing that you have undertaken to work for the welfare of your sons and all the students of the holy yeshivah who are studying here, we hereby deem it necessary to inform you about the current conditions: The cook has little understanding of what cleanliness is and the food is lousy. Although they try to convince us that the quality is sufficient, we know (otherwise) because we and no one else are the ones who are eating the food and experiencing discomfort, and we feel that the situation should be improved immediately. The meat we are served is almost a "poison of death" for our stomachs and many boys need to take medication. A meeting of all the yeshivah boys was convened and we all protested against the kitchen staff and all those who aren't understanding of our situation.
The document was signed by 35 talmidim, many of whom would later transfer to the great yeshivos of Eastern Europe and Eretz Yisrael and would go on to make a tremendous impact in the development of Torah in America. We have profiled just a few of these luminaries:
Did You Know: The yeshivah's hanhalah in its first decade consisted of legendary figures such as Rabbi Moshe Don Sheinkopf, Rabbi Yaakov Safsal (the Visker Illuy), Rabbi Shmuel Belkin, and Rav Kramer's son in law, Rav Yaakov Yitzchok Ruderman, who would leave in 1933 to open Ner Yisroel in Baltimore. In the yeshivah's final months of existence (it moved to Cleveland in 1929), Rav Moshe Feinstein was brought in as rosh yeshivah — his first proper shteller on American soil.
Rav Chaim Pinchas Scheinberg (1910–2012)
Born in Ostrov, Poland, he arrived in the United States as a nine-year-old and after a short stint in public school he was enrolled at RJJ. At that time the legendary Reb Yaakov Yosef Herman encouraged him to transfer to the yeshivah in New Haven, where his son Nochum Dovid and other Lower East Siders were seeing success. It was in New Haven where he was mesayem Shas for the first time at the age of 16. Two years later, he married Bessie Herman and would go on to become one of the great roshei yeshivah of his time.
Rav Shalom Shachne Zohn (1910–2012)
Born in a small town near Mezhibuzh in Ukraine, his family moved to New York when he was nine years old. His four years in New Haven were followed by close to a decade spent in Europe studying in Mir and Kamenitz and basking in the presence of the Chofetz Chaim. He was among the founders of the White Plains Kollel, which was the predecessor of Beis Medrash Govoha in Lakewood. He later served as a rosh mesivta in Torah Vodaath before moving to Eretz Yisrael in 1970. In Yerushalayim he founded a Kodshim kollel.
Reb Alexander Sender Linchner (1908–1997)
Born in New York, he was a close talmid and eventual son-in-law of Reb Shraga Feivel Mendelowitz. Reb Sender was one of a handful of Americans to study at the Radin Yeshivah of the Chofetz Chaim. Upon his return to America, he served as a popular principal of Mesivta Torah Vodaath, while also channeling his love for Eretz Yisrael into the founding of Boys Town Jerusalem. Established in 1948 to provide a home and education for young immigrants, Boys Town has gone on to become one of the country's largest and most respected educational institutions, still thriving more than 70 years later.
Reb Moshe Eliyahu Gordon (1908–1979)
The first of three Queens brothers to learn in the great Torah centers of Mir and Kamenitz, he later married the daughter of Rav Aryeh Leib Ralbag, chief rabbi of Coney Island. The couple headed for Annapolis, Virginia, where a rabbinic position awaited, and continued with successive pulpits in New York city. Rabbi Gordon also accepted an offer from Rav Yitzchok Hutner to become a maggid shiur in Chaim Berlin, where the American-born rebbi influenced many talmidim, among them a young Rabbi Shlomo Freifeld — who credited Rabbi Gordon for giving him a love for Torah and Yiddishkeit as a 14-year-old boy. His son-in-law is famed Jewish jurist and activist Nathan Lewin.
Reb Baruch Kaplan (1911–1996)
He was known as the "Masmid of New Haven" where he recalled studying through the night by the light of the gas jet in the kitchen, "until we heard the horses delivering the milk before dawn." He subsequently studied in the Slabodka Yeshivah in Chevron and in yeshivos of Eastern Europe. His marriage to Sarah Schenirer's disciple Vichna Eisen in 1937 would shape his life destiny, as they set out to build Bais Yaakov in the United States. Soon after, he left his maggid shiur position in Torah Vodaath to knock on doors to recruit students and solicit funds for the fledgling school. He went on to become principal alongside Rebbetzin Vichna, where he proudly carried the rare distinction of being one of the only rabbis in Jewish history to live in the shadow of his illustrious wife.
Rabbi Yaakov Cohen
Yaakov (Jacob) Cohen was the son of Rabbi Leber Cohen, a New York rabbi and an expert in the fields of kashrus and gittin. He followed his time in New Haven with three years of diligent study in Chevron, where he narrowly survived the bloody massacre. He reunited with his friends from New Haven in the Mir, where he received semichah from Rav Eliezer Yehuda Finkel and Rav Avraham Tzvi Kamai. Returning to America, he spent the next 50 years as a rav in Spring Valley. In 1946 he led a delegation of Mir alumni to San Francisco, to welcome a group of refugee students of the Mirrer Yeshivah in Shanghai.
Rabbi Yehoshua Mordechai (Charles) Batt
The legendary New Haven-born Charles Batt was a chinuch pioneer in Hartford for over half a century where he was among the founders of the local day school. He also served for many years as the rabbi of Young Israel of Greater Hartford. As a board member of Torah Umesorah, he shared a close relationship with gedolim such as Rav Moshe Feinstein, Rav Yaakov Yitzchok Ruderman, and the Lubavitcher Rebbe, with whom he consulted on a regular basis on a myriad of important matters.
Thank you to Reb Zalman Alpert as well as the Gordon and Cohen families for their assistance with this column.
(Originally featured in Mishpacha, Issue 830)
Oops! We could not locate your form.
>