| Standing Ovation |
The English Quiz | December 13, 2022
In the best of our annual tradition, we have another trivia quiz for you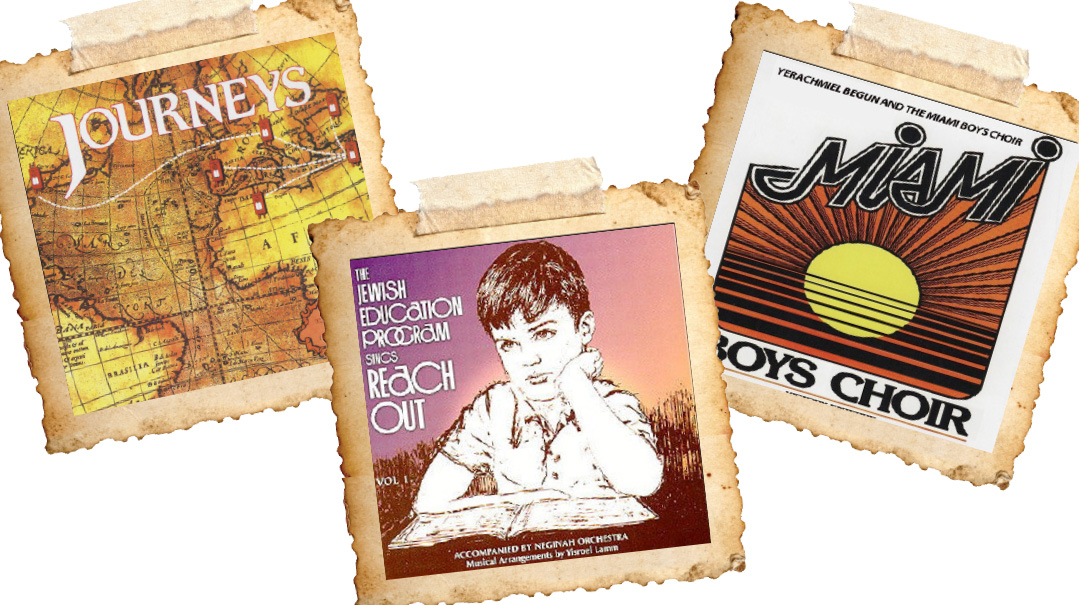 IT'Sthat time of year again. In the best of our annual tradition, we have another trivia quiz for you. It's not exactly a Chanukah carnival or latke-eating contest, but it's one way to test your skills as a music maven. For this year's theme, we've chosen Jewish English songs. If you know a little bit about Jewish music, some of the questions will be easy. And if you have a really good memory, you might be able to answer the trickier ones too.
Questions
On which album did the song "Unity," which became a tribute song to Sholom Rubashkin, originally appear?
Which English song closed the very first HASC concert?
Which Megama song started with, "The Cadillacs all lined up in the driveway"?
Who wrote Yaakov Shwekey's "Cry No More"?
Who wrote the original lyrics to the Ruach orchestra's "Puff the Kosher Dragon"?
On Journeys I, in "The Place Where I Belong," which city did the sefer Torah come from?
At HASC 3, which singers sang "A Small Piece of Heaven"?
What was the English song on the first Ohr Chodosh album?
What was the London Pirchei song, "Children of Silence," about?
On JEP 1, what was the date the "Dear Nicholai" letter was written?
In which studio was MBD's Just One Shabbos recorded?
Which Variations parody featured a Hatzolah siren?
Which two vintage MBD songs, for different albums, were recorded on the same day?
What was the song "New Square" on the album I'm So Sick of Racheim about?
Who sang "Keeping Watch" on the Simchatone album?
Who wrote the classic "Aibeshter" on Tzlil V'zemer II?
Which 8th Day song has the lyrics, "When I was just a little boy"?
Who wrote Benny Friedman's "I'm a Jew and I'm Proud (Ivri Anochi)"?
Which Mordechai Shapiro's song is dedicated to special children?
On Destiny I 's "Colored Candles," who were the three neighbors?
Answers: 1. MBD and Friends (1987)  2. "Forever One"  3. "David Cohen's Bar Mitzvah Day" 4. Lyrics by Ken Burgess a"h; tune by Yaakov Shwekey and Yitzy Waldner  5. Rabbi Ephraim Buchwald, Rabbi Mordechai Reich a"h, and the youth group of Hollywood, Florida  6. Kiev 7. Abie Rotenberg, MBD and Avraham Fried 8. "Oh, The World," by Yossi Toiv 9. Russian Jewry 10. Yom Daled, 27 Sivan, 5733 11. GB Sound, Manhattan 12. "In the Middle of the Night" 13. "Someday," and "The Bird of Hope" 14. The talking fish 15. Bentzy Schachter  16. Velvel Marantz  17. "The Rabbi's Son"  18. Ari Goldwag  19. "B'yachad"  20. Richardson, Williams and Jones
May the Chanukah flames continue to illuminate our days with light, happiness, and music.
(Originally featured in Mishpacha, Issue 940)
Oops! We could not locate your form.
>