| Moonlight |
The Closeness of Night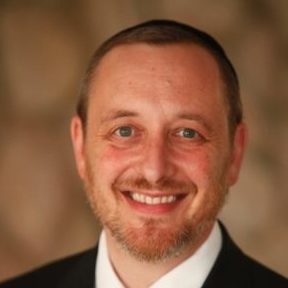 | June 27, 2018
Perhaps the hardest years for Rav Moshe Shapira were when his teenage daughter Shulamis was battling a terminal illness. She was being treated in a hospital in New York. After Rav Moshe returned from one of his trips, one of the bochurim, inappropriately, asked him what sugya he had learned in America. With a sigh, Rav Moshe answered, "I learned the sugya of Ashrei hagever asher teyasrena Kah u'mi'Torascha telamdena (Tehillim 84:12)." Which in context meant, "Praiseworthy is the man to whom Hashem gives suffering, who learns from Hashem's Torah the sugya of suffering."
Central to the sugya, which Rav Moshe learned in unfathomable depth, was tefillah b'eis tzarah, praying in difficult times.
Rav Baruch Rabinowitz, menahel at Mesivta Torah Vodaath, would regularly visit his rebbi while he was in America for that difficult period. On one occasion, he entered the room just as Rav Moshe was beginning his Minchah Shemoneh Esreh. What he saw was something he would never forget. Rav Moshe, absorbed in tefillah and oblivious to Reb Baruch's presence, was at the beginning of an hour-and-a-half long Shemoneh Esreh. Wrapped in tallis and tefillin, he was davening with extreme kavanah, enunciating every word clearly.
In Reb Baruch's words, "Above all, his Birkas Refeinu still rings in my ears. He cried to Hashem in Yiddish, saying, "Tatteh, Tatteh, shick ah refuah! Zi is dein kind — Father, Father, send a refuah, she is Your child."
Although Rambam holds that all tefillah is d'Oraisa, a Torah obligation, Rav Moshe would frequently quote the opinion of Ramban (Sefer Hamitzvos 5) who says that tefillah is a Rabbinical mitzvah. Nevertheless, in times of tzarah it becomes a Torah obligation. Rav Moshe felt it was important to stress that praying in pain had a unique status.
During Rav Moshe's final illness, he asked his driver to take him to the kever of Rabi Shimon bar Yochai. Incredibly, he davened without a break for seven hours. He then asked to be taken to the kever of Rav Meir Baal Haneis.
Where he davened for another four hours.
Important note: As with everything I write in the name of my Rebbi, this is based on my understanding and most certainly does not convey the full depths of what he wanted to teach on the subject. I would also like to thank the family of Rav Moshe Shapira for approving the dissemination of his Torah in this format.
Please note that I am not in any way suggesting that the above description of Rav Moshe's tefillos, especially his personal additions in Yiddish, is something we can imitate. Rav Moshe told me that knowing how to speak in your mother tongue in tefillah was something that previous generations instinctively knew how to do but is too risky for most people in our generation. He instructed me to teach my students that the safest place to make personal verbal additions in the Shemoneh Esreh is before the (second) yehi ratzon just before taking three steps backward.
 A Jew in Exile
Picture the following scene:
An elderly man is running from an accomplished assassin. The man is penniless. Everything he has ever owned has been taken away from him. He has not slept in ages. He is alone and has never been married. The sun sets and he is plunged into darkness. He galvanizes every fiber of his strength and turns the moment into tefillah.
How would you describe that prayer in one simple word? Intense? Powerful? Heartfelt?
And the correct answer is (drumroll…) Maariv!
For readers who did not see that coming, a quick reminder of what was happening at the beginning of Parshas Vayeitzei: Yaakov Avinu was running away from Eisav. Yaakov was a 77-year-old bochur, who had just spent 14 sleepless years in the yeshivah of Shem v'Ever, a yeshivah without benches to rest on. Elifaz, Eisav's son, had stolen everything that Yaakov owned. The sun had prematurely set in the west and he was surrounded with thick darkness. Persecuted, penniless, alone, and exhausted. At that moment, Yaakov became the epitome of the suffering Jew in exile.
The Talmud (Berachos 26b) tells us that Avraham instituted Shacharis as a mandatory prayer for his future progeny. Similarly, Yitzchak instituted Minchah and Yaakov instituted Maariv. The Maharal explains that the Avos appropriated different parts of the day for prayer based on their own unique middos and spiritual essence. Avraham's middah is chesed, kindness. He saw the sunrise and felt personally connected to "lehagid baboker chasdecha," the knowledge that Hashem has given us a new day filled with hope and possibilities. He anchored those moments in tefillah, asking Hashem to help us fill creation with loving kindness and good deeds.
As the sun starts to set, Yitzchak, whose middah is gevurah (inner strength), takes center stage. And as we feel the day slipping away, Yitzchak gives us the gift of Minchah to help us reconnect to the clarity of daybreak.
Yaakov Avinu, whose middah is emes (truth), longs to attach himself to perfect truth. The sun disappears and the world descends into the harshness of night.
Yaakov steps forward. This is his time.
The Power of Night
What exactly is "night"? It is hard for us to imagine a world without electricity. Without streetlights, on a moonless night, a person cannot see his hands in front of him. Blanketed by darkness, we lose all sense of time and space. The world comes to a standstill. Beis din may not convene at night. The Beis Hamikdash did not operate at night. The Vilna Gaon, explaining the iconic words from Leil HaSeder, "Mah nishtanah haleila hazeh mikol haleilos?" says that there are no Torah-commanded mitzvos designated exclusively for night. The exception is Leil HaSeder, which is a taste of a future time when night will be banished forever. Until then, night has nothing to offer except a total cessation of any sense of reality.
Humanity feels uncomfortable at night. Daylight allows us the illusion that we control our destiny and make our own choices. In the darkness of night there are no choices to be made. Sleeping is the easy escape. Society has built a multi-billion-dollar industry to help us run away into imaginary worlds of entertainment and other distractions. But it doesn't help. We still feel vulnerable, defenseless, weak, and afraid.
Yaakov embraces the night.
Yaakov's middah is emes. His comfort zone is in the absolute reality of ein od milvado, that nothing exists outside of G-d. He craves the moment of clarity when man realizes on the deepest level that he has no control whatsoever. As the whole world rushes to escape reality, Yaakov ascends to a higher reality. In the pitch black of darkness, where time and space stand still, Yaakov is in touch with his own inner self and his total dependence on the One and Only.
Interestingly, another name for Yaakov's middah is "Torah." The Talmud (Eiruvin 65a) tells us that night was created for Torah study and Rambam (Hilchos Talmud Torah 3:13) adds that the kesser Torah, crown of Torah, is earned through dedicating every night to delving in Torah. Rav Moshe notes that in general, Torah study at night is done alone in one's home, without the conducive atmosphere of a chavrusa and the roar of the beis medrash. Nevertheless, the kesser is attained through the intimate closeness to Hashem found in night.
Night is a tangible metaphor for exile and all the suffering of the Jewish people (see Talmud Pesachim 2b). When Yaakov unleashed the first Maariv, he was the quintessential Jew in pain, heralding a life that would take him from tzarah to tzarah to tzarah. His children have suffered every conceivable misery and torment, but they never forgot what their forefather taught them. When the world is dark, we can access a depth of prayer that touches our essential core. This in turn facilitates a realization that nothing exists outside of Hashem.
That discovery is precious. If everything is Hashem and He is so close and He is our loving Father, it can only mean one thing about the suffering that we are going through.
There must be light on the horizon.
The Coming Dawn
Every night heralds a new day. Our essential faith is "keitz sam lachoshech" (Iyov 28:3), that all darkness must come to an end. In the End of Days, we will understand how those difficult periods in our lives and in the collective lives of the Jewish people sowed the seeds for all that is eternally radiant. The prophet Yeshaya (58:8), describing the Jewish people at the time of the Geulah (Redemption), says, "Az yibaka k'shachar orecha, v'aruchascha meheirah titzmach — Then your light will erupt like the dawn, and the healing of your pain will speedily sprout" like seeds hidden in the soil. The word yibaka, "will sprout," contains the same letters as "Yaakov," implying that the explosion of light that shatters the night of Exile will be rooted in the values of our forefather Yaakov.
Let us return to the first Maariv that laid the spiritual foundation for every prayer in pain. When Yaakov concluded his tefillah, he put his head down to rest. In his slumber he dreamed of a ladder that reaches the highest realms of the highest worlds. The Ramban explains that Yaakov dreamed of a ladder that reaches all the way to the End of Days.
The irony is not lost on us! The man who embraces darkness sees the greatest light. The man immersed in a world without time or space sees until the end of time and space. The man who defines the Jew in pain sees that all along he is being protected by the embrace of his loving Creator.
 In Real Life: Dancing Through the Pain
July 2, 1985 (13 Tammuz 5745). After three years of painful struggle, Rav Moshe's daughter Shulamis returned her pure soul to her Maker. In those days we were bochurim at the Mishkan HaTorah Yeshivah. During the year that followed, Rav Moshe's pain was palpable and found expression in many ways. Somehow he would always manage to connect the mashechta we were learning (the laws of secondary damages in Bava Kamma) to Taharos, the laws of purity, laws traditionally studied when mourning. His tefillos remained unusually long.
So it came as no surprise to talmid Shloimy Davis when Rav Moshe rejected his invitation to be flown to Chicago for his wedding.
"I am poshut incapable of dancing at a chasunah," he explained.
Later that day, Rav Osher Kalmanovitch (then an avreich at our yeshivah) mentioned to Rav Moshe that Shloimy was an orphan. "He is marrying into a choshuve family. His future shver is Rav Chaim Schmeltzer, Rosh Yeshivah of Telshe. It would mean so much for him to have a father figure at his side."
When Rav Moshe heard the word "orphan," he quivered. "In that case I must go," he declared. He came for the aufruf and stayed for the wedding and spoke in several venues, including the Community Kollel and Telshe Yeshivah. It was his first trip to Chicago and the Torah community was awestruck.
One 19-year-old bochur who followed Rav Moshe throughout his visit was so impressed that he knew his life would never be the same. What he did not know was that Rav Moshe would become his lifelong rebbi and that he would write the (so far) six volumes of Afikei Mayim, the superlative seforim of Rav Moshe's Torah on the moadim.
The bochur was Shloimy's new brother-in-law, Rav Reuvain Schmeltzer. And Rav Moshe, through all his anguish, had danced at Shloimy's wedding.
 In Real Life: Meaning and Emunah
Rav Moshe was constantly receiving requests to daven for the various needs of Klal Yisrael.
I chose to focus on the topic of older singles, for two reasons (a) the important hadrachah I received on this topic and (b) the extraordinary story at the end highlighting the special place in Rav Moshe's heart for this choshuve part of Klal Yisrael.
I was reprimanded twice for advice I gave to women struggling to find their bashert.
The first time was when I told a talmidah who was teaching in a small "out-of-town" community on the West Coast to move back to New York. I thought she would have a better chance of being set up in the city. The problem was that she loved her job out of town.
"Why do you think her chances are better in New York?" Rav Moshe responded. "Perhaps her chances are davka better in that small community. How do you know how Hashem arranges zivugim?"
He then added that when a woman enjoys what she is doing and feels fulfilled, she is a happier person. This is the best segulah for shidduchim!
The second time was when I shared with him the hishtadlus of my wife and I to help three older singles find their basherts. Rav Moshe said our way of thinking was too conventional. We had to start thinking out of the box and be more creative in finding their zivugim. "Why can't one marry a baal teshuvah, one marry a South American, and one marry a Russian?" he asked.
Rav Moshe's words were prophetic. Well, almost. One married a man who'd become more religious than his family. One married a Brazilian. And one married a South African!
I asked Rav Moshe what advice I should give when addressing a group of older singles in Brooklyn.
He told me to focus on two things:
As much as possible, older singles should try to live a full and meaningful life — whether that means work, chesed, involvement with the community, or just doing things they enjoy (I always suggest travel — MN).
They should work on emunah. In practice, it means that they should recognize that it is easy for Hashem to find them an outstanding husband. Why hasn't He sent me Mr. Right? That is their big test in emunah: to believe with a complete belief that it is for the best reason possible. We just don't know what it is — yet.
When one talmid asked if it was prudent to date a girl a few years older than him, Rav Moshe said that the best shalom bayis he ever saw was in the house of Rav Dessler. Rav Dessler's wife was seven years older than him!
Rav Moshe stressed that a woman's single status should stimulate deep tefillah. She should be davening for herself. Furthermore, everyone who cares for her should be davening, as well.
The following story is from an inspirational talmidah whom I had the zechus to teach in Neve Yerushalayim.
In her own words:
"By nature, I am a skeptic. I read gedolim stories about how, for example, they don't react when getting their hands caught in a car door so as not to embarrass anyone. And I wonder; did that really happen?
"Then I saw it with my own eyes.
"It was Rosh Hashanah and I was staying at the home hosting Rav Moshe, who was recovering from brain surgery. In the condition he was in, I was torn over whether or not to ask him for a Rosh Hashanah brachah. I decided to leave him alone. I rationalized: Hashem would not let me down for not bothering Rav Moshe in his frail state.
"Two days later I was walking out the door and met Shmuel, Rav Moshe's son. Rav Shmuel respectfully asked about me. He then asked me for my Hebrew name. He said he would ask his father for a brachah.
"It was a powerful moment for me. I felt the yad Hashem rewarding me for not bothering him on Rosh Hashanah. Rav Shmuel later called me to tell me that when his father heard my story, he was deeply moved, and just kept on giving me brachah after brachah.
"I thought to myself, look at the gadlus of this family. They are going through so much and all they can think about is an older single!
"But that's not my story. Let's go back to Rosh Hashanah. We were serving boiling hot soup and I requested to serve Rav Moshe. As I got close to Rav Moshe I felt a deep sense of yirah in his presence. My nerves took hold of me. As I placed the soup in front of him I did not notice that I had accidentally poured the boiling hot soup on his hand. His hand stayed stationary on the armrest. He carried on talking as if nothing had happened. I saw his burned wet hand and realized what I had done. I was so confused. It threw back my perception of reality. How could he not react? Where were his human reflexes?
"I was so embarrassed. I scuttled back to the kitchen for the rest of the night. But that moment was life changing. I realized that the gedolim stories are actually real!
"On Succos I called Reb Shmuel to ask him to ask his father for mechilah. He laughed and said, 'I know my father; he won't even remember what happened.' I asked him to nevertheless ask for me. He later told me that his reaction was once again to shower me with blessings.
"A few months later, a rav to whom I had told my story met another son of Rav Moshe. The rav told him, 'I want to tell you an incredible story about your father. There was a young woman who ate with your father on Rosh Hashanah. And—'
"The son interrupted: 'Yocheved bas Leah?'
"The rav's jaw dropped. 'How did you know?'
"We are all davening for her to get a shidduch..."
Originally featured in Family First, Issue 598. Rabbi Menachem Nissel is a mechanech in Jerusalem and the author of Rigshei Lev: Women & Tefillah. He is a talmid of Rav Moshe Shapira ztz"l.
Oops! We could not locate your form.
>