| Jr. Feature |
The Book Crook | October 25, 2022
How did $8 million worth of rare books, maps, and other valuable pieces disappear from a Pittsburgh, PA library?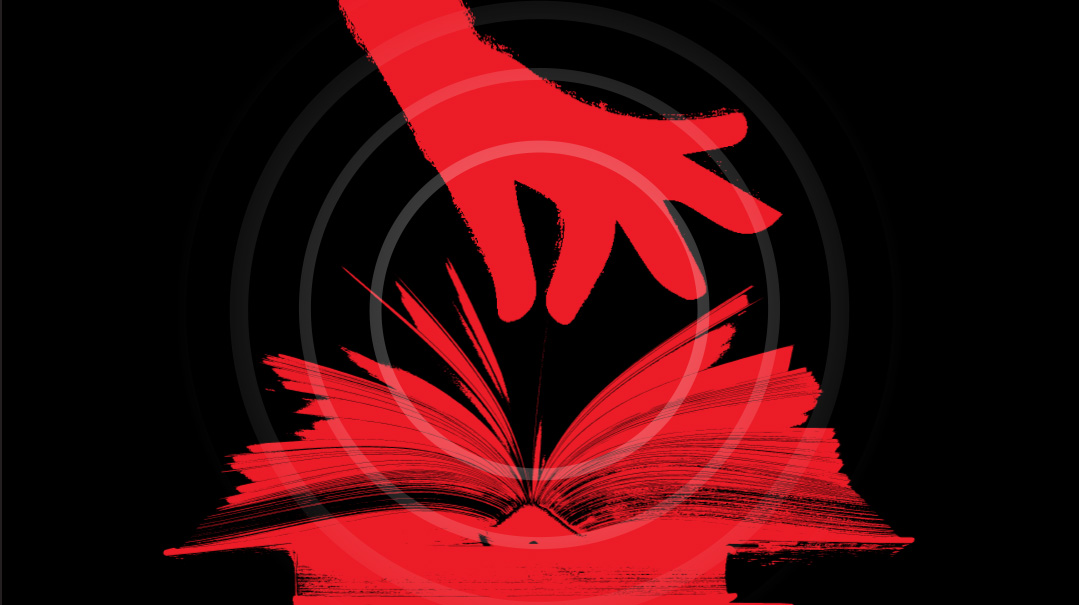 Most libraries don't have a first-edition book signed by Thomas Jefferson. They don't have a copy of Principia by Sir Isaac Newton, worth $900,000.  They don't have an extremely valuable copy of The Journal of Major George Washington.
That's because books like these are kept in special libraries designed to archive rare and extremely valuable books. These are libraries with high security and numerous safeguards in place to protect the priceless trove within from temperature fluctuations, light, air, insects, and people. So how, exactly, did $8 million worth of rare books, maps, and other valuable pieces simply disappear from such a library in Pittsburgh, PA?
They were stolen. In broad daylight.
In the depths of the Carnegie Library in Pittsburgh, PA, sits the Oliver Room, home to extraordinarily valuable antique books, manuscripts, maps, and artwork. Designed by George Priore, its manager, with high security in mind, the room has only one point of entry and only a few copies of the key. The hours are limited. The windows are all blocked for safety and climate control. All guests must sign in and out. No personal items are allowed inside, including coats, bags, and purses. The room is under 24-hour video surveillance with an advanced security system. And the manager and chief librarian's desk sits in a place where he can supervise activity in the room and observe visitors at their worktables. All materials are checked after use. In fact, the Oliver Room was known to have some of the best library security measures in the world.
So in 2017 when the library administration discovered that many of the library's holdings had disappeared, they were shocked. How exactly did some $8 million worth of materials simply disappear? How did someone pull off the largest American library heist in over a hundred years? Where did $8 million worth of priceless materials go? And who took them? It was a classic locked-room mystery.
Best Books
First, there were the incunables (pronounced in-quew-nuh-bulls). These are books that were printed right around the time movable type was invented, dating from 1450-1500. They're obviously extremely old, incredibly valuable, and highly significant, historically speaking. They're one of the main attractions that draws people to collections like that in the Oliver Room.
Scholars want to study them, and others just want to see them with their own eyes. In fact, incunables are so valuable, most thieves would avoid snatching them because it would be so hard to sell them without arousing tremendous suspicion. And yet, ten incunables went missing from the Oliver Room.
Then there were the maps, beloved by researchers and fans of old maps. The Blaeu Atlas, printed in 1644, was the most impressive in the Carnegie Library collection. Its three volumes contained 276 hand-colored maps. All of them — 276 maps! — had disappeared.
Next came a set of extremely valuable early photographic prints by Edward Curtis, depicting Native American life at the turn of the 20th century. To give you an idea of their value, in 2012, a set of these prints sold for $2.8 million at auction. The Carnegie Library held some 1,500 "plates," which are illustrations that are made separately from a book and inserted into it after printing. Every last one of them had been cut out — with an X-Acto knife! — and removed from the bindings.
No time period and no subject in the library's collection went unscathed. The library's oldest book, printed in 1473 — gone. A first-edition by John Adams (the second president of the United States) — gone. Valuable handwritten letters by historical personalities — gone. Hand-colored lithographs of animals from renowned naturalist John Audubon's Quadrupeds of North America, dating to 1851 — also gone.
Recovering the Stolen Goods
Investigators have been slowly trying to track and trace down the Carnegie Library's stolen volumes. When they find something, they send a letter via the Allegheny County District Attorney's office in Pennsylvania, asking the new owners to surrender their priceless books. Having believed that they legitimately purchased these extremely valuable pieces, the owners are often pained to part with them.
But slowly, the volumes are trickling back. A bunch of items were found in the bookseller's warehouse, including 91 of those priceless Edward Curtis Native American prints and seven maps from the antique Blaeu Atlas. So far, over $1  million worth of the items have been found and recovered. Sadly, there are still numerous items missing, including a book called Travels in the Interior of North America, worth $1.2 million alone.
Whodunit?
IN the autumn of 2016, Carnegie Library officials wanted to conduct a standard audit of their collection. An audit is when an independent group comes into a business (or library, in this case) and checks their books (usually financial books, but in this case, actual books). An audit ensures that everything is being run and handled properly, and for the library, was also essential to knowing the true and current value of everything inside. It's also the main way of checking that everything is where it should be and that everything that's officially on the list is actually there.
The library brought in a group called Pall Mall Art Advisors and gave them their 1991 inventory (from the previous audit) to work off. There were 30,000 items listed; it was going to be a big job. They began on April 3, 2017, and within less than an hour, they'd already run into trouble. The auditors were looking for a book dating to the mid-1800s that contained 120 hand-colored prints. They couldn't find it. Where could a large, three-volume set of folios simply disappear to?
When they finally found it stashed away on a high shelf, they were devastated. The sides of the volumes had caved in… because all the illustrations had simply been cut out. The appraisers soon made many more — and similarly devastating — discoveries. Priceless maps, gone. Precious illustrations, gone. Valuable volumes, gone. La Geographia, an over 400-year-old volume by Ptolemy, a 2nd century CE Egyptian astronomer, mathematician, and geographer, was still there, but all its maps had been cut out. Of an 18-volume, $600,000 set of extraordinary and unique etchings, only the bindings remained. The library had been ransacked. When the head of the Preservation Department saw the cut-up and destroyed volumes, she cried.
Just eight days after the inspection had begun — and countless acts of destruction and theft were discovered — the library administrators changed the locks on the library. Guess who wasn't given a key?
Greg Priore, the librarian, had been slowly leaching the library dry for around 25 years. Every security measure in the world could keep away out robbers. But there was nothing to stop the librarian. He was the only one who had had access to all the things, all the time. And he controlled everyone else's access, too.
Although Priore had all the training to understand the historical and cultural value, and indeed, the value to humanity, of such a library, apparently having unfettered access to such a valuable collection proved to be too big of a test. He took the absolute best things from the shelves and walked out with them.
Not only did he brazenly leave the library with its most precious artifacts in his hands, he also didn't even bother to hide all the library stamps and other identifiers that were placed in them. While other thieves would remove bookplates or bleach away library stamps, Priore left everything intact. In fact, he was the most "successful" book crook of our time.
But where did all those books go?
Record-Setting Libraries
Most expensive library to visit: Book Capella, designed mainly for the Russian elite, this library charges 7,000 rubles ($117) for a four-hour visit. The library, located in St. Petersburg, is decorated with leather armchairs, sculpted woodwork, tapestries, and other luxuries. All the books in the library were printed between the 1500s and the 1800s and are arranged according to the theme. Book Capella's motto is a quote from author Jorge Luis Borges, "I have always imagined paradise as a library." Many books in the library are available for purchase. But it doesn't really sound like paradise, does it , if you have to pay so much to be surrounded with books in some pompous reading room?
Largest library in the world: The Library of Congress, in Washington, D.C., is the largest library in the world. It includes the world's largest collection of legal materials (like every US patent), holds at least 150 million items, including 36.8 million books (written in some 470 languages), and has a vast collection of rare and valuable books, manuscripts, and documents (including a rough draft of the Declaration of Independence). It also safeguards the papers of 23 former US presidents and has an archive of over 100,000 comic books. An estimated 10,000 items are added to the library each day. Good thing they don't use old-fashioned card catalogues anymore!
World's oldest still-operational library: There's a library at a monastery called St. Catherine's in the Sinai region of Egypt that's believed to be the oldest continually running library in the world. They have one of the world's largest collections of ancient manuscripts. It's been open since sometime between 548-565 CE, though the materials within aren't quite that old.
Largest collection of rare books in the world: The library at Yale University, in New Haven, Connecticut, specifically the Beinecke Rare Book & Manuscript Library, is thought to house the largest collection of rare books and manuscripts in the world. The library adds an average of 10,000-15,000 books and more than 3,000 manuscripts to its holdings annually. Wow.
Largest floating library in the world: Logos Hope, a ship owned by a German charity organization, is the largest floating library in the world. The ship and its 500-person crew sail the world to promote good books and raise money for charity. Over 7,000 books on a huge variety of topics are exhibited on the ship. The ship can accommodate up to 1,000 visitors at a time. It has visited over 75 ports in 47 countries. Over 4 million books have been sold aboard it. All aboard for good books!
Smallest library in the world: Although there are numerous (and tiny) "Little Free Libraries" around the world where people can exchange books at stores, bus stops, and even people's yards, the world's smallest traditional borrowing and lending library is believed to be a library in Cardigan, Prince Edward Island, Canada. The building measures 11 feet by 11 feet and holds around 1,800 books. They really squeezed a lot in there!
Got It!
After snatching books from the shelves and cutting out their valuable illustrations, Priore would then take them to a highly reputable bookseller who specialized in historical and antique volumes. Normally, stolen library books would be unsellable. That's because institutions like the Carnegie Library mark them with ink stamps, embossments, and perforations (tiny holes). Not only do such marks identify ownership of the book, they destroy its resale value.
The Oliver Room also used bookplates — printed, decorative labels pasted into the front of a book to indicate ownership — as further measure. But Priore and his partner-in-crime, the bookseller, had a workaround: They'd use a small red stamp reading "Withdrawn From Library" at the bottom of the bookplate. To anyone who saw it, it appeared like a legit withdrawn book, even if it was worth more than a house. And then the bookseller would sell the volumes to other institutions, posing them as legitimately acquired, and the two would split the profits.
When he was finally apprehended, Priore tried to argue that he had left interns and volunteers alone in the room (i.e., they did it). He also tried to implicate maintenance workers and roof repairmen who had been there (i.e., it was them, really). But in the end, there was no one else to blame. Only someone with his unlimited access to — and his intimate knowledge of — the collections could have done what he did, stealing thousands of photos, books, maps, and more. And if anyone else had done it, wouldn't the librarian himself have noticed that things were missing?
All signs pointed to Priore. In fact, about six months before the audit, Priore argued fiercely against any kind of external and independent inventory. His coworkers also noted that he was getting increasingly obstinate about letting others poke around the Oliver Room. Investigators also found some pretty fishy emails exchanged between him and the bookseller.
Priore was suspended from his job the same month as the audit and fired two months later. Late that summer, police searched his home, the bookshop, and a warehouse. He finally confessed, saying he had sometimes simply carried books out with him, and other times used an X-Acto knife to cut out the most valuable parts and leave the bindings behind. Ultimately, Priore claimed he was doing it to pay for his kids' tuition at private school and university, and to cover the rent on his home.
Although the auditors determined that over $8 million in books and other materials went missing, they declared that the real value is actually inestimable. Many of the items are simply irreplaceable, meaning they aren't available for purchase anywhere, at any price. They were the only copy known to exist, and many of them were completely destroyed when Priore cut them up and removed their illustrations.
Crimes like that of Priore and the bookseller usually carry a sentence of 9-16 months in jail. Sometimes a jail sentence could stretch to 25 months or could include some probationary period. Many officials in the library system and government worried that such sentences weren't strong enough. "This crime was not just a crime against my library, or the Carnegie Library," wrote the head of a library that had unwittingly purchased stolen books. "It was a cultural heritage crime against us all." The director of another library system wrote that rare book theft is a crime to culture and the public. Furthermore, such crimes also scare donors away from gifting precious cultural artifacts to libraries in the future. Dozens of officials wrote to the courts asking that Priore and his partner be given the strictest possible maximum sentences.
Priore apologized and received three years of house arrest and 12 years of probation. The bookseller got a similar sentence. People were appalled by the light sentences, saying it's not enough of a deterrent for others and isn't nearly a sufficient punishment for what they did.
What do you think?
(Originally featured in Mishpacha Jr., Issue 933)
Oops! We could not locate your form.
>