| Shul with a View |
The Bar Mitzvah Speech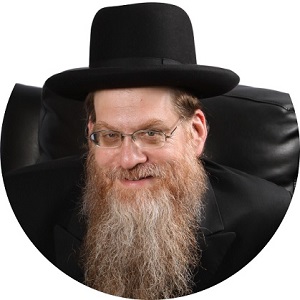 | June 3, 2020
"For the bar mitzvah of his only grandson, he decided he wanted to go all out, to give him the bar mitzvah he never had"
Although it was more than 30 years ago, the memory remains vivid.
As an eighth-grade rebbe, I was naturally invited to my students' bar mitzvahs. Most of them were modest affairs in a local shul. The one exception to the group was Moishele (name changed). Moishele's bar mitzvah was celebrated in a weekend-long affair at a hotel in the Catskills.
There was no gefilte fish with chrein for the appetizer; instead, we received Peking Duck. The chassidish cousin (my wife and I were invariably placed at the token heimishe family table), remarked, "Voz iz mit di katshke? Ich veln mayn gefilte fish!"
The entire Shabbos continued in an opulent, extravagant, and exaggerated fashion, and the feast reached its culinary culmination on Motzaei Shabbos, with ten food stations with themed food from all over the world.
At the Melaveh Malkah, the rav of the shul spoke. Amazingly to me, he praised the boy, his parents, and his grandparents for celebrating the boy's bar mitzvah in such a "b'tampte" (befitting and modest) manner.
I was stunned.
I often heard this rav speak.
One of his main themes was the necessity to distance ourselves from the gashmiyus and materialism of America, and here he was, praising the family for their "b'tampte" affair!
Afterwards, I approached the rav and asked him, "How could you tolerate such an extravagant, outrageous affair?!"
The rav took my hand and led me to the side to speak in private.
"Moishele is an only child," he told me. "His father, Stanley, is also an only child. The grandfather, Sender Yodowitz, paid for the entire bar mitzvah.
"Sender was a 12-year-old boy when he was sent to Auschwitz. He promised Hashem that if he survived, he would make sure there were no Jewish boys who would never celebrate a proper bar mitzvah, as he himself never did.
"For the last 30 years, Sender has paid for the bar mitzvah celebrations of countless boys. For the bar mitzvah of his only grandson, he decided he wanted to go all out, to give him the bar mitzvah he never had."
The rav looked at me seriously.
"I knew," he said, "that for Sender, making this fancy bar mitzvah was his ultimate revenge against the Nazis, and I could not take that away from him. I made him promise that on the same night as his grandson's bar mitzvah, he would pay for ten bar mitzvahs in Eretz Yisrael, and Sender readily agreed."
I listened.
"You are wondering," he continued, "why I called the bar mitzvah a b'tampte affair? What sense did it make for me to spoil Moishele's bar mitzvah? His grandfather considers it b'tampt. I disagree, but does that give me license not to make a bar mitzvah boy feel good at his bar mitzvah? What would I have accomplished by expressing my displeasure? It was Moishele's day to shine, and he deserved it. That is why I called the bar mitzvah b'tampt."
That was 30 years ago, but just two weeks ago, I ran into Moishele. He told me that the rav of his old shul had just passed away. He then added, "If he hadn't given me the chizuk he gave me at my bar mitzvah 30 years ago, I don't think I would be as committed as I am to Torah and tzedakah. My rav made me feel like a million dollars that weekend, and my goal is to repay that million dollars to tzedakah."
I looked at Moishele, now a well-known baal tzedakah, and I asked him, "Did that Shabbos really mean so much to you?"
"No," Moishele answered, "the bar mitzvah was totally over the top. However, the fact that my rav was there for me made it the most special day of my life. And I have never forgotten him for that."
That rav was Rav Meyer Scheinberg ztz"l.
(Originally featured in Mishpacha, Issue 813)
Oops! We could not locate your form.
>