| The Current |
Tall Tales | June 15, 2021
The U-Turns, broken promises, and outright lies on the way to Israel's strangest government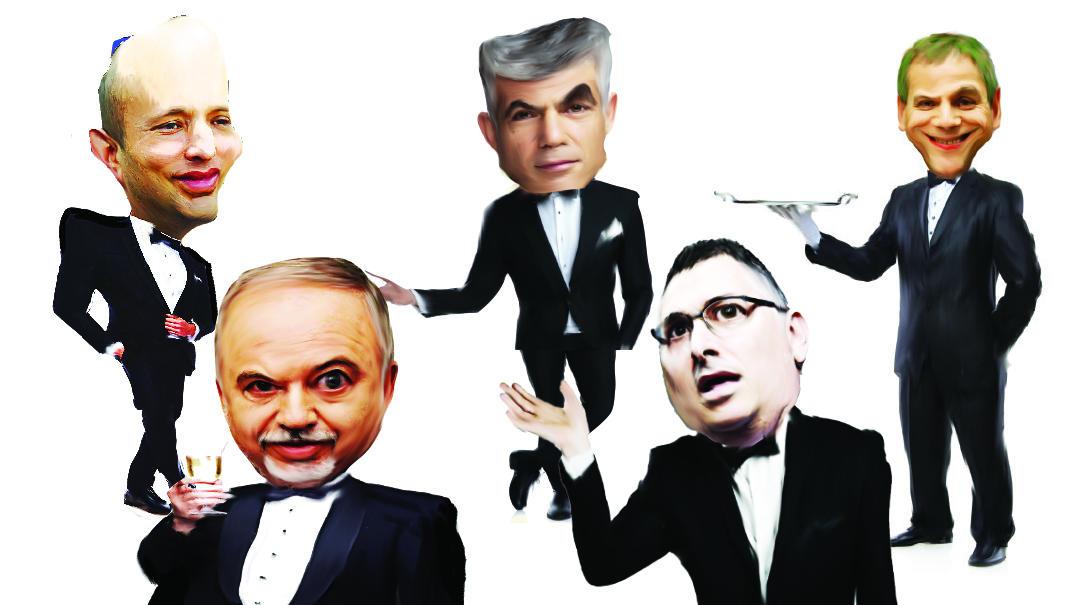 Naftali Bennett

The Promise
"I won't give up on my values and I won't form the same alliance that Netanyahu is trying to form with Mansour Abbas." (Channel 12 Influencers' conference, March 7)
Reality check
Mansour Abbas's Islamist Ra'am party is now part of Bennett's government.
The Promise
"I won't be prime minister with ten seats. It's undemocratic." (Keshet 12 Channel, March 19)
Reality check
Bennett became prime minister with only six Knesset seats — three fewer than the Shas party has.
The Promise
"I said unambiguously that we will not sit under a prime minister from the left. The only place Yair Lapid is a prime minister is in his fantasies and in Netanyahu's elections ads." (March 7, Channel 12 Influencers' conference)
Reality check
Lapid will be prime minister in two years, after Bennett serves the first half of the government's term.
The Promise
"Whoever supports the International Criminal Court [ICC] in their severe anti-Semitic attack on IDF soldiers is outside the camp." (Channel 12 Influencers' conference, March 7)
Reality check
Meretz is part of the new government, and its leader Nitzan Horowitz — who supports the ICC investigation — is minister of health.
Yair Lapid
The Promise
"There's no need for more than 18 ministers to manage the country." (Knesset, May 18, 2020)
Reality check
The Lapid-Bennett government will have 28 ministers and six deputy ministers.
Avigdor Lieberman
The Promise
"Yisrael Beitenu will not sit and will not cooperate, either directly or indirectly, with terror supporters, including the Joint Arab List." (February 14, 2020, Yisrael Beitenu Facebook page)
Reality check
Lieberman and Islamist Ra'am party head Mansour Abbas are in the same government.
Nitzan Horowitz
The Promise
"Without any connection to the negotiations [with the Palestinians] Israel will cease any activity of building and settlement in the settlements… There should be a dialogue with the settlers in order to let most of them voluntarily evacuate." (Meretz party platform, 2021 elections)
Reality check
"The parties agree that any unilateral steps on the Israel-Palestinian issue should be avoided." (Yesh Atid-Meretz coalition agreement, June 10)
The Promise
"The 'Norwegian law' [allowing a minister to resign from the Knesset to make way for an additional party member to serve as MK] is a trick to create more jobs for this inflated government." (Twitter, June 15, 2020)
Reality check
Not only will both Horowitz and fellow Meretz MK Tamar Zandberg resign from the Knesset once they are inaugurated as ministers, they also agreed to expand the law's use to cover more MKs.
Gideon Saar
The Promise
"He said terrible things. Nitzan Horowitz cannot be part of a government with those positions." (Channel 12 Influencers' conference, March 7)
Reality check
Saar is part of the government with Horowitz.
(Originally featured in Mishpacha, Issue 865)
Oops! We could not locate your form.
>