| SisterSchmooze |
Take Us Out to the Ball Game
| June 15, 2021
Come join us as we try to sink a basket, cross the goal line, and satisfy our need to make bad puns through the world of professional sports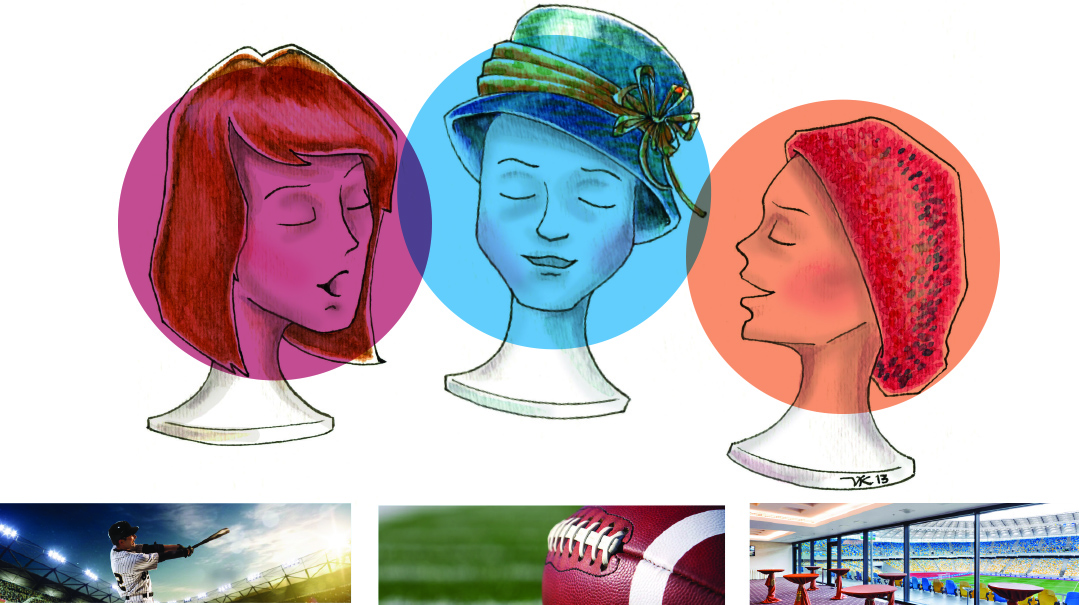 We Stark Sisters share loads of things in common: our wonderful parents a"h; early school day memories; a love for friends, books, and bad puns. A passion for swimming and all things watery. A deep, abiding, ever-growing desire to schmooze, in print or in person.
And one more thing we share: Zero interest in professional sports.
Why watch a ball game when we could be reading a good book... or yapping on the phone… or trying to come up with a Schmooze topic?
Which is precisely why we thought it would be a fun challenge to try our hands at a Sports Schmooze. If we don't care to watch sports, maybe we could write sports.
Come join us as we try to sink a basket, score a hit, cross the goal line, and satisfy our need to make bad puns through the world of professional sports.
The Schmoozing Sisters as sportswriters…who'd've thunk it?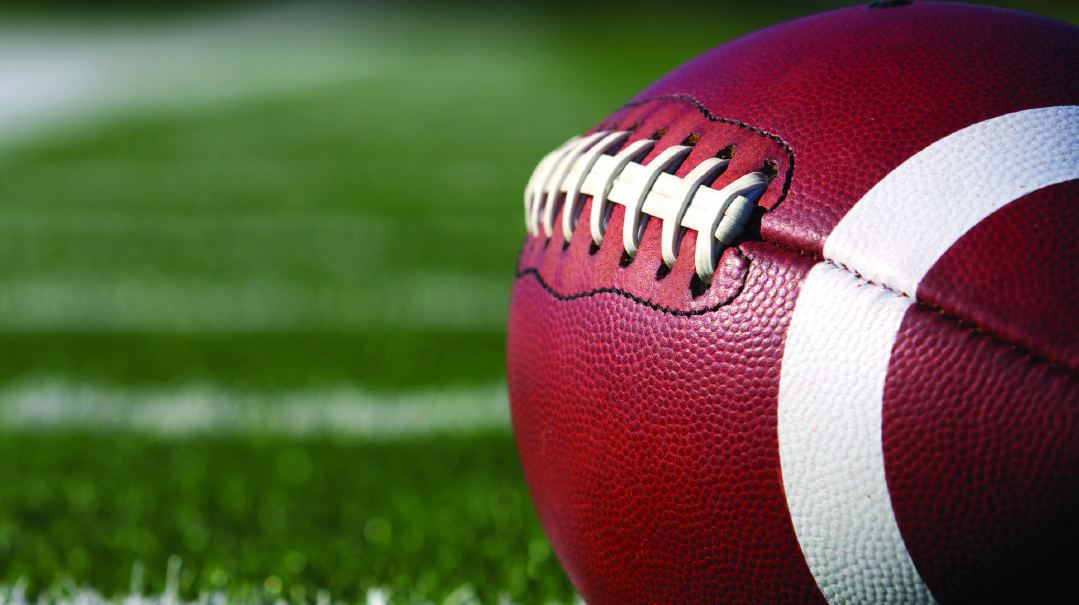 Emmy Leah Remembers... Tackling Shanah Rishonah
My first year of marriage, some time ago. (Actually, so long ago it wasn't even called shanah rishonah; in those days, we were simply newlyweds.) So much to learn…
Cooking, for example. Take my memorable first lasagna. Noodles on bottom, add sauce and cheeses, carefully place noodles on top… hey, nobody told me to add layers of noodles in middle, too.
Lasagna soup, anyone?
And then there was the Great Tzimmes Debacle of my first married Rosh Hashanah. Did you know honey should be stirred occasionally when cooked so it doesn't burn? Neither did I, but apparently my husband's grandmother, our first Rosh Hashanah guest, knew. As she ate the singed carrots, she knew, too, that her grandson, whom she looked at pityingly, would starve if his wife didn't figure out cooking fast.
And let's talk laundry. No matter how I tried, I couldn't convince my new husband that a slight shade of pink in his formerly white shirts would set a new fashion trend in shul…
Basic cooking skills, separating white shirts from red blouses — standard lessons for new kallahs to figure out.
And then there was the less standard lesson I learned that first year: Football.
When my husband told me we should go visit his grandmother every Monday night, I wondered at the timing.
We got married the end of July. Sometime in September that question got answered.
Monday night football.
Between his full-time law school studies, learning, and entertaining his new wife, Yaakov didn't have much time to spare. So why, I asked myself, would he take two-and-a-half hours every week to watch a bunch of muscle-bound monsters knocking each other down, risking life-and-limb to grab a small, funny-shaped brown ball?
To be honest, I never quite answered that question. Mild-mannered men's fascination with organized mayhem is a mystery that women have yet to fathom.
But… I did figure out what to do about it.
If something was that important to my new husband, it should be important to me, too. I would sit with him Monday nights and listen as he explained the arcane rules of the game, pointed out finer points of strategy, and clarified who was or wasn't allowed to knock down the guy who looked like a refrigerator with legs running in a uniform.
To my surprise, I discovered that the game really had points of interest. More surprising, I found some life lessons for newly-married life on the scuffed turf of the football field. In football, every "play" is carefully pre-planned by coaches and rehearsed by the team. Everyone knows where to be and what to do. But… sometimes when the defense does something unexpected, the plan has to change, and quickly. The quarterback "calls an audible" and the team changes strategy.
What better metaphor for a couple starting out, making plans… and changing the plans when, to use a baseball term, life throws them a curve ball?
Baruch Hashem, we were blessed with parents who gave us space as we bonded as a couple. But parents and in-laws too often interfere in their newlywed children's lives. In such cases, each spouse must "run interference," like a player who clears the way for another player on the team.
The point of the game is to get the ball to your goal on the other side of the field. The exciting way to do it is to get the ball and run all the way across. This makes for spectacular plays — but doesn't always win the game. Less dramatically, you have four tries, called "downs," to move the ball at least ten yards; make it, and you get another chance, until you can reach the goal.
A famous coach once said, "Football is a game of inches."  Forget the dramatics: yard by yard, inch by inch, can get you to where you want to be — in a solid marriage.
I found it hard that first year to distinguish between the teams. Colored uniforms don't really show up on black-and-white TV. Honestly, sometimes I hadn't a clue who was winning and who was losing.
But that was okay, since the main point of my Monday night football shanah rishonah days was to build my own team. Touchdown!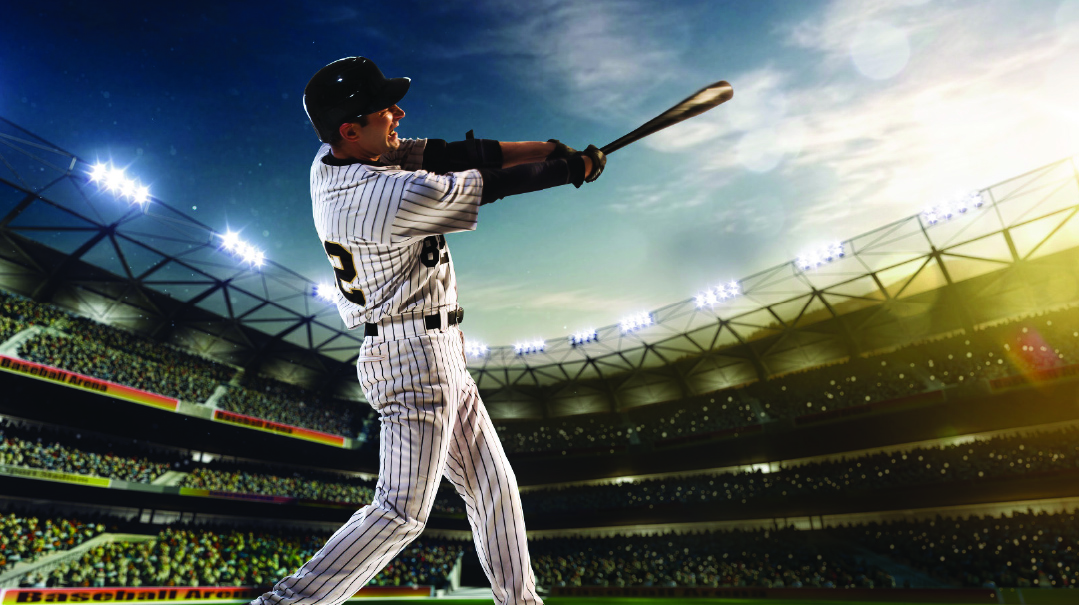 Marcia Ponders about… America's Favorite Pastime
"Baseball, Mom, apple pie, and Chevrolet." Or something like that. It was a popular commercial back in the 70s, promoting cars by linking them to traditional American values.
Boy, have things changed. Football has pretty much overtaken baseball as America's Favorite Sport. Apple pie has been replaced by sushi. Your average Joe would prefer a Chevy over a Toyota. So that leaves Mom. Has anyone replaced her yet?
Back in my conference management days, I was Mom for four days twice each year to 50 or so epidemiologists. The lady from Atlanta had a headache? No problem, I'd have plenty aspirin on hand. The researcher from Mexico felt cold? A quick call to the hotel banquets department, and voila: room temperature raised.
Hours of listening to data about drug abuse trends from Newark to Bangkok. By day three, eyes were glazing over. Numbers and percentages were hemorrhaging from ears. As Conference Mom, it behooved me to entertain the children. So, I'd arrange an evening activity. Half the time it meant Take Me Out to the Ballgame.
Boston's Fenway Park. Baltimore's Camden Yards. St. Louis's Busch Stadium. The list goes on. Each time, I'd bring home a team T-shirt for my sports-nut son whose biggest dream was to spend a summer visiting every ballpark in the country. He'd roll his eyes, implying, "Those places are such a waste on you, Mom."
True. Ask me what I know about the nuances of baseball. Ask me if I care.
Still, I always enjoyed the social aspect of each game. Except for…
The Minneapolis Metrodome (now demolished, replaced by Target Field). I made a point of sitting next to the researcher from Beijing who barely spoke English and knew nothing about baseball. My Mom job? Explain what little I understood about the Twins-Orioles game. Met by vacant smiles, I finally gave up and just instructed…
"Dr. Chang*, just say 'yay' when everyone says 'yay'; and say 'boo' when everyone says 'boo.'"
He nodded happily and enjoyed the rest of the game.
But I was too quick to congratulate myself on my mothering skills. Because in the post-game crowd shuffle, I got separated from my charge. After some frantic searching, I decided to head for our waiting bus. My colleagues and I speculated for 30 nail-biting minutes: Call the police? Call the CIA?
Then our lost puppy strolled in. He'd just wanted to see some American sights. Crisis averted.
Denver's Mile High Stadium (now demolished, replaced by Coors Field). I was 43 and in my eighth month. I bought group tickets for a Rockies-Mets game, distributed them, herded everyone onto the bus I'd rented, took attendance, and asked everyone to make sure they had their tickets.
Uh-oh. I'd left my own ticket in my hotel room.
"You go ahead," I told them. "I'll drive in my rental car and catch up."
I waddled down a mile-long hotel corridor, retrieved my ticket, lumbered back to my car, drove to the stadium, then trudged up miles of spiraling ramps. By the time I reached our mile-high nosebleed seats, the game was in the seventh inning stretch — and I was panting like a runner rounding the bases.
That's what happens when Mommy forgets to take care of herself.
It's been years since I was Conference Mom. Years since I've had kids at home who need mothering. Some days I wonder: Have I become obsolete as a mother? Does no one need me anymore?
Then I remember my own mother, Rose Stark a"h, gone so many years. And I realize: I still need her. Whenever I need to make a decision, I ask myself, "What would Mommy do?" Whenever I feel sorry for myself, I hear Mommy's voice: Enough with the self-pity already!"
We all need mothering, no matter how old we are. And our kids still need to be mothered — no matter how old they are.
Yes, American culture and traditions are changing. And don't get me started on changing American values. But Mom? She transcends time. She transcends place.
Sometimes we strike out. Sometimes we hit one out of the park. But we're all children at heart. As we round life's bases toward home plate, we all want Mommy out in the stands, cheering us on.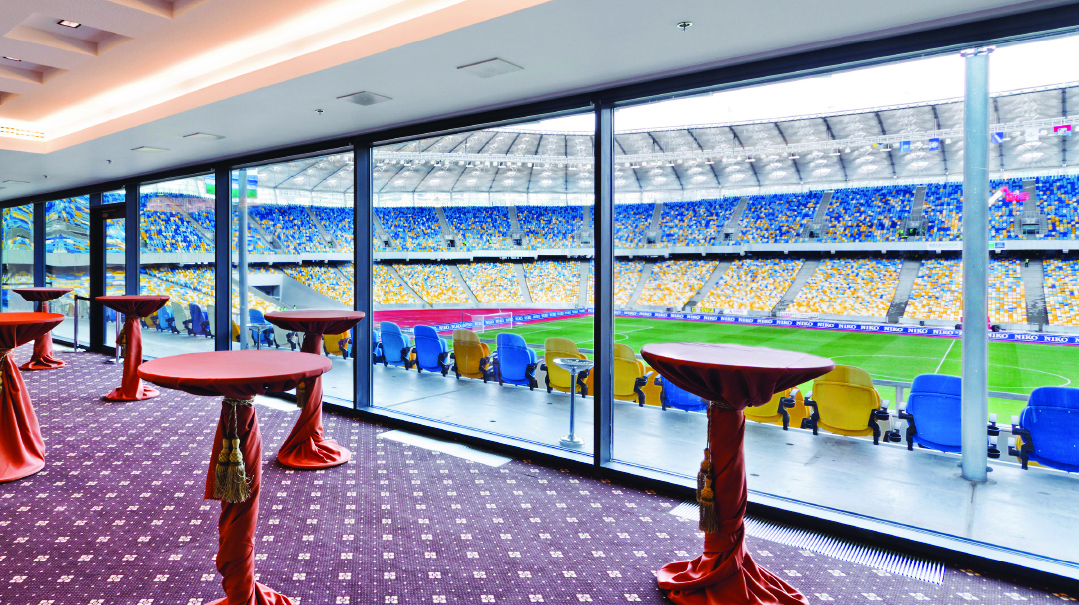 Miriam Contemplates… Filling Our Home Plates
We're sister-zooming about topics for the next column.
Says a Sister:  Let's write about prose.
Me: Great! Prose. Poetry. Just my thing. Lots to say.
Sister: Not prose. Pros. Pro sports. Professional sports. Baseball, football, hockey.
Oh.
Not my thing.
I can count on one hand the times I've watched professional sports.
But… Emmy's got a really cute take on pro-football, and Marcia shares some fabulous stories about baseball games.
I start counting on the fingers of one hand…
My first encounter with the pros was with the Amazins' — the Miracle Mets of 1969. Like every other New Yorker, even seventh grade Bais Yaakov girls were struck with Mets Madness, as one of the lousiest teams in major league history (number nine out of ten teams for seven years in a row) managed to get into the World Series … and win!
Someone (possibly me?) snuck in a blue-and-orange Mets banner and taped it to our classroom door. Not exactly in keeping with Bais Yaakov hashkafah but, oddly enough, no one made us take it down.
After their amazin' win, our group of friends occasionally went to Shea Stadium on Chol Hamoed Pesach. Louder than the sound of balls being batted, umpires yelling, and fans roaring, was the background noise of crunching matzah. The smell of hard-boiled eggs permeated Shea as frum kids came en masse to watch their favorite team.
Fun memories. But aside from losers occasionally winning (it would be 17 years before the Mets would do it again!) not much material for a Schmooze. Think, Meem, think: What other pro teams did you ever watch?
Of course! The Skybox!
My nephew's bar mitzvah had been a beautiful event for family and friends: fabulous leining, touching (and short) speeches, a really cute bar mitzvah boy sporting hat, jacket, and winning smile.
And how that smile broadened when our beloved Baltimore cousins offered something no Maryland boy could resist: the chance to watch an Orioles game in a Camden Yards uber-posh Skybox.
It was an unusual fundraiser for a Baltimore Jewish chesed organization. Donors got to watch an Orioles game in a luxurious guest suite featuring a private balcony. Our entire extended family had a fabulous view of the game. Inside the Skybox, a fridge was fully stocked with glatt kosher food. Waiters kept hot food coming, and giant screens allowed sports addicts to watch football games between innings.
Family members have different memories of the event.  Marcia remembers her bar mitzvah bochur repeatedly chanting, "I think I died and went to Heaven." The bochur himself, now a respected community rabbi, recalls who was playing (the Texas Rangers), but he's not sure who won. I remember my mom announcing that the last time she'd been at a ball game Joe DiMaggio was playing. Wow.
Interestingly, most shared memories weren't about baseball… they were about the food! A waiter offered Mommy sesame-topped green beans; unhesitatingly, she quizzed him about the recipe and it became a family favorite that she made often at home. My sons, ages six and nine at the time, reminisce about the hot dogs and burgers. I have warm recollections of chicken nuggets. Marcia drank her first beer. That's what we remember.
Something strikes me. Even my sports-minded nephew can't remember much about the game, and everything else is lost in memory's mists. Everything but… the food. The matzahs and eggs of Shea, the string beans, hot dogs and other goodies in the Skybox: those are memories that have lasted, some for more than half a century.
I'm writing this on Motzaei Shabbos; Shavuos begins tomorrow night. I will spend my day stuffing cabbage, frying blintzes, cutting veggies, and experimenting with haloumi cheese. Not my favorite place, the kitchen; I'd rather be writing, swimming, visiting the grandkids.
But then I think: When we cook or fry or bake or knead — we're making memories. Warm memories.
We're filling our home plates. And that makes us winners.
(Originally featured in Family First, Issue 747)
Oops! We could not locate your form.
>