| Recipes |
Sweet-Onion Veal Pocket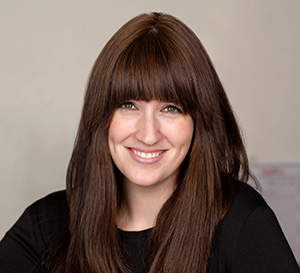 | March 29, 2022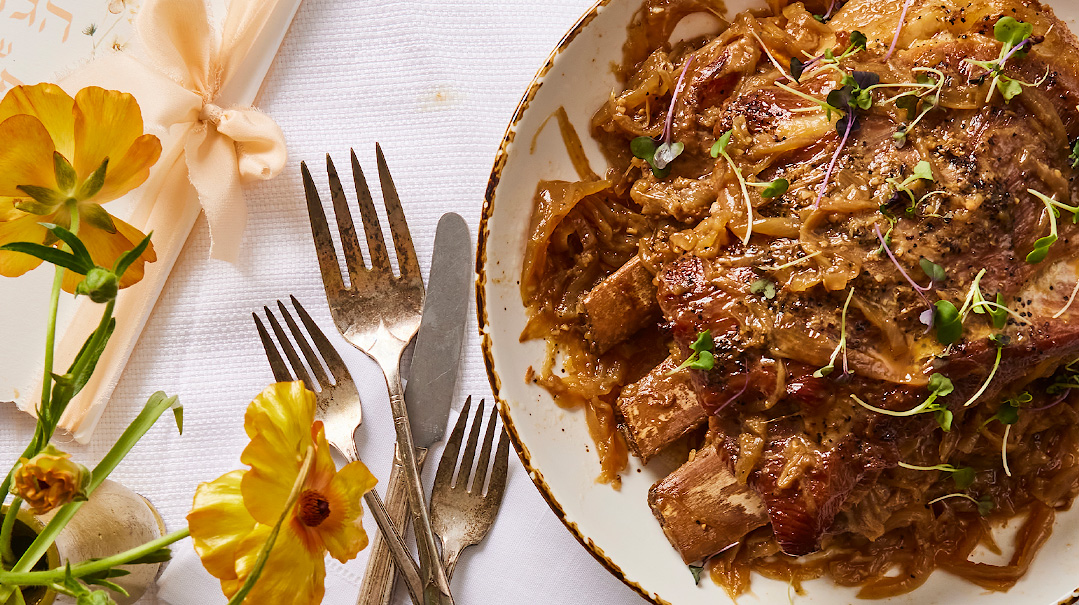 Food and Prop Styling: Goldie Stern
Photography: Felicia Perretti
Food Prep and Consultant: Chaya Surie Goldberger
The first time I tested this, my butcher sent me a veal breast roast without the pocket cut out, so I put the onion filling on top instead of inside. It insulated that top part of the roast, which can sometimes dry out a little, and was a really nice variation on the stuffed pocket. Of course, if you're all about the presentation, then a stuffed pocket is the way to go. 
SERVES 8
1 5-lb (2¼-kg) veal pocket

1 tsp salt

½ tsp pepper

5 cloves garlic, crushed

2 cups chicken stock

Onion Stuffing

¼ cup oil

5 Spanish onions, thinly sliced

1 tsp salt

½ cup brown sugar

¼ cup Tuscanini Balsamic Vinegar of Modena or red wine
To make the stuffing: Heat oil in a large pan over medium heat. Add onions and sauté until very deeply browned, about 45 minutes. Season with salt, then add brown sugar and balsamic vinegar or wine. Cook another 3–4 minutes, until the mixture is cohesive. Allow to cool slightly. 
Preheat oven to 300°F (150°C).
Stuff the veal with the onion mixture. Season the veal with salt and pepper, then spread the crushed garlic over it. Place in a 9x13-inch (23x33-cm) baking pan. Add chicken stock to the pan and cover tightly. 
Cook for 4–5 hours, or until very tender.
(Originally featured in Family Table, Issue 787)
Oops! We could not locate your form.
>