| Podcast: The Rose Report |
Super Tuesday Scorecard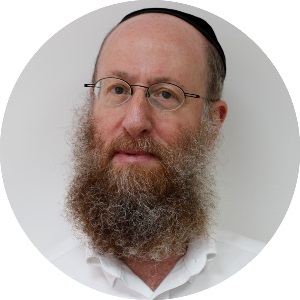 | March 4, 2020
LISTEN: It will take at least one more month before we know who win the battle for control of the Democratic party in 2020 – its radical flank or it's mainstream wing. But there are a few important takeaways from yesterday's Super Tuesday primaries.
The most important question going forward is: How many Democrats voted for Joe Biden yesterday because they support Joe Biden and how many voted for him because they oppose Bernie Sanders, or more to the point, believe that Sanders has no chance to defeat Donald Trump in November?
So far, I haven't seen any exit poll that asked the question precisely that way, but we can make some inferences based on other questions.

According to a CBS exit poll, 63% of Democratic voters said it's more important to vote for the candidate who can defeat Trump compared to 34% who said they voted for the candidate with whom they agree with on the issues.
An NBC exit poll asked if the next president's policies should be more like Obama's, more liberal, or more conservative. The results varied from state to state, but in virtually every state, voters said they preferred a return to the Obama era rather than turning more liberal.
Of course we all remember who Obama's vice president was. None other than Joe Biden. Admittedly, these are just two of the many question posed to voters. But the answers are both very telling and they favor Joe Biden.

All we've heard in the past week leading up to last Saturday's South Carolina primary and yesterday's Super Tuesday races is that the Democratic Party elite is ganging up on Bernie Sanders again, just as it did in 2016. While no one is close to hanging the "inevitable" tag on Joe Biden like they did with Hillary Clinton, there is no Democrat in this race who is more mainstream than Joe Biden. And after winning 10 of the last 14 primaries – much like Bill Clinton did on his victory march in 1992 – Biden is beginning to shed his Sleepy Joe image for the much more positive image of Landslide Joe.
The exit polls show that the party's very young and liberal voters favor Sanders' proposals for free college tuition and Medicare for All, but NBC's exit poll averaged across seven Super Tuesday states showed that young people eligible to vote for the first time represented only 15% of the Democratic vote compared to 17% in 2016. This is one sign that there may not be enough hard-core, ideological Democratic voters who are feeling the Bern.
If the CBS poll is accurate, and Democrats are more concerned about finding a candidate that can beat Trump than they are about a candidate who agrees with them, then it doesn't matter that Sanders offers free college, cheap medical care and maybe even free airfare to Cuba. 'Pick me a winner,' is all they're saying and if Biden stands a better chance of beating Trump, you can already hear the chants of 'Let's Go Joe.'
But that doesn't mean it's all uphill for Joe and downhill for Bernie. We know from 2016 that Bernie Sanders is a high-energy campaigner and a fighter and who will take his battle for the nomination right down to the convention floor. For Biden, this is the third time he's run for president but the first time he's lasted so deep into the race. Aside from questions about his stamina, he has been a walking gaffe machine and he's going to have to stop making so many mistakes as he comes under even greater scrutiny.
Let's take a quick look at the delegate math, and try to figure out which of these men have the edge in what's become a horse race between two septuagenarians with long resumes in the Washington DC establishment.

It will take a couple of more days until all of delegates from Super Tuesday states are allocated, but as of now, it looks as after all the votes are counted in California, Joe Biden will end up with a small delegate lead over Sanders, who will have to play catch-up.
Looking ahead, there are 365 more delegates up for grabs next Tuesday March 10 in six more states, plus the Democrats abroad. The biggest prizes that day are Michigan, Washington and Missouri. You can disregard all the polls taken in those states until now because most of the candidates polled have dropped out and we need to see some new polling before venturing any predictions.
The next page to mark on your election calendars is March 17 when 682 more delegates are up for grabs, including big states such as Florida, Illinois and Ohio.

So, whether or not you like the suspense, we'll be a lot smarter two weeks from now.
Keep one thing in mind though. If we've learned anything from the last few surprising weeks of this campaign, it's that anything can happen. Don't count anyone in or out until the last votes are tallied.
Oops! We could not locate your form.
>