| Therapy Toolbox |
Stretched to the Limit
| May 29, 2019
" I've been on a constant roller coaster ride, trying to be present for my kids at home; helping my mother with everything from doctor's appointments to shopping; making Yamim Tovim; making weddings; helping my married kids"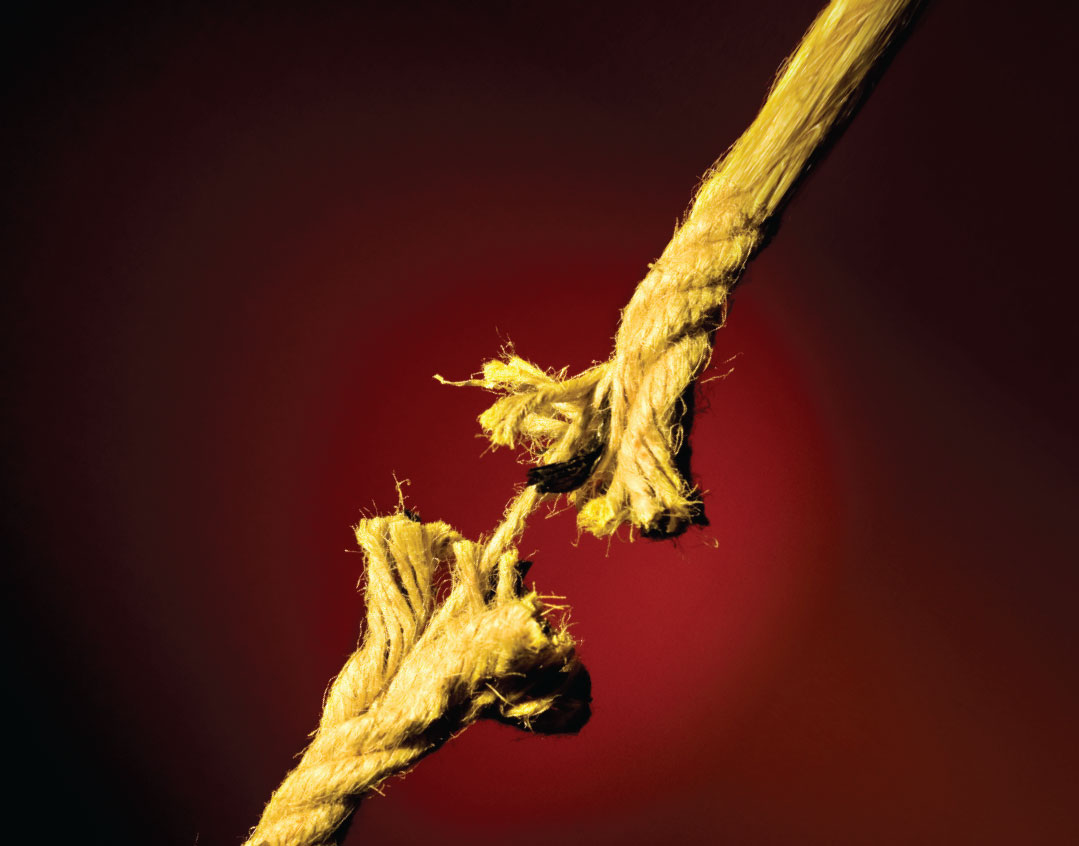 Goal: To help Esther manage in her role as a "sandwich generation" caregiver
Tools used: Family Resilience Model
E
sther had the look of a defeated soldier. Deep lines accentuated her blue eyes, her back was slightly hunched, and she appeared older than her 58 years.
When she sank into the couch on our first meeting, she exhaled and closed her eyes. When she opened them, they were glistening with unshed tears.
"Hi, Esther," I ventured gently, careful not to "over-talk." The silence surrounding her seemed sacred.
"Hi," she said. "I'm sorry. I know I look like a mess. I am a mess." She put a hand over her eyes. "I don't know how I got here."
"Things feel really overwhelming?"
"Yes. Incredibly overwhelming."
She suddenly snapped into business mode. "What am I supposed to do here?"
"There's nothing you're supposed to do here. What you did — sit and breathe and take some moments to yourself — is a great move. I have some intake paperwork for you when you're ready…"
"I have a PhD in paperwork and bureaucracy. Earned in the top institute of hard knocks," Esther said with a chuckle.
We went through the intake paperwork, then settled into the first session.
"Okay, Esther. What prompted you to come here?" I asked.
"Well, everything was good until about two years ago. I mean regular, normal. Great times, stressful periods. Nothing out of the ordinary. I work as a travel agent part-time, and my husband is an accountant. We have eight beautiful kids. Six are married. We just made a wedding two months ago. My youngest daughter lives at home. She's 17 and finishing high school and my 19-year-old son is learning now in Eretz Yisrael."
"Wow. Sounds like you lead a full and busy life!"
"I didn't even tell you half of it. I have two married couples living near us. One of them has a baby with special needs. My daughter and son-in-law rely on me a lot for help with the other kids. They have three under four, baruch Hashem, and the baby needs a lot of therapy."
"That sounds stressful."
"Yes. But even that would be okay. We want to support our kids and love our grandchildren. What really changed everything was when my father was niftar two years ago. He was 85; he suffered a stroke and never fully recovered. Six months later, he got pneumonia and passed away.
"My mother was a pretty healthy 83-year-old at the time, but since then, her health has deteriorated. She moved in with us about eight months ago. I'm the only child who lives here. I have three other siblings scattered about."
"That must have been a big decision. Did your mother want to move in with your family?"
"She had mixed feelings. She loved her home, but she was scared living there without my father. She'd call me throughout the day, but between work and the kids, I just couldn't be there as much as she wanted. She also developed diabetes and needs a watchful eye. We rented out her apartment so it didn't feel so permanent, and she's been living happily with us ever since.
"But I've been on a constant roller coaster ride, trying to be present for my kids at home; helping my mother with everything from doctor's appointments to shopping; making Yamim Tovim; making weddings; helping my married kids. And working hard to pay for all of it, including helping to support three couples in kollel. Don't even ask me about my marriage! Life's been nonstop, and I feel like I'm going to crack."
(Excerpted from Family First, Issue 644)
>