| Knesset Channel |
Street Fighting Strategy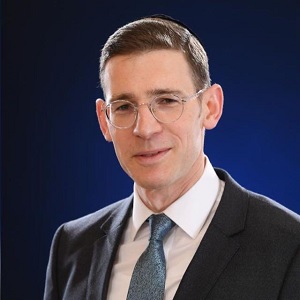 | December 6, 2022
The Left's strategy to bring down Bibi — again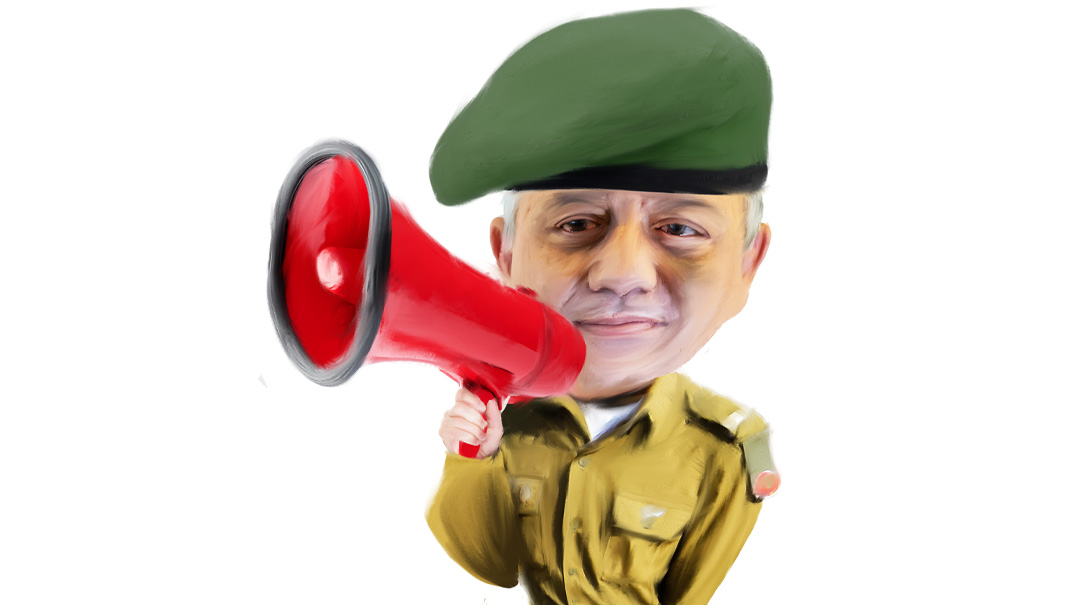 1  
The government has yet to be sworn in, the defeated change government's ministers are still in office, but project fear has already begun. Last week, outgoing prime minister Yair Lapid called on municipalities not to cooperate with the government.
Next up was Tel Aviv mayor Ron Huldai, who called on residents of the "state of Tel Aviv" to resort to civil disobedience.
But most surprising was the reaction from someone once considered a moderate voice — former IDF chief of staff Gadi Eizenkot, who entered politics this election cycle as Benny Gantz's number two.
"Eizenkot: 'We need a million people in the streets, and I'll be among them,'" blared the front-page headline of the left-leaning Yediot Ahronot's weekend edition last week.
Eizenkot was considered one of the less political chiefs of staff in IDF history. At the end of his tenure, he testified from personal experience that Netanyahu's security decisions were guided by national security considerations rather than by political expedience.
The fact that Eizenkot issued such an inflammatory appeal warns us what to expect over the next four years.
"We won't be able to bring down this government through Knesset maneuvers, as they did to us," admitted Ze'ev Elkin, a Likud defector now sitting with Eizenkot and Gantz.
The month that has gone by since the elections has given the left time to recover and devise a strategy for opposition through extra-parliamentary means — massive street protests on the "crime minister" model seen during the Netanyahu-Gantz coalition, and appeals to the High Court and international bodies.
If you expected the right-wing victory to put an end to Israel's four-year political crisis, take a sip of cold water and get ready for the next round, this time in the streets.
2
In the Knesset's labyrinthine corridors, the most important passageway leads from the plenum to the wing housing the Finance Committee, which controls the state's purse strings. Any budgetary request has to come through this room before becoming law.
After a forced 18-month vacation, MK Moshe Gafni reclaimed his place at the head of the table last week.
While the government has not been sworn in, the Finance Committee — without which the government can't spend a shekel — has been set up on an interim basis. Gafni's temporary job will become permanent in a few weeks.
"This isn't new for me, I've held the post in the past — and anyway, I'm not a sentimentalist," Gafni told Mishpacha in his Knesset office.
He's been back running the committee for a week now, but he's cognizant of the challenges lying ahead. He's already received a visit from election wunderkind Itamar Ben Gvir.
Having secured billions for the police budget — which he'll be running, as the new "national security minister" — Ben Gvir came to Gafni for assurances for the promised funding.
"I gave him the same answer I gave Mansour Abbas a year and a half ago," Gafni told him. "Abbas also wanted to make sure he got the money he was promised, and I told him, 'You can be the most talented politician in the world, but if you can't coordinate between the unelected officials in the Finance Ministry and the Finance Committee, you might as well hang your coalition agreement on the wall.' "
3
In his five terms as prime minister, Netanyahu has always anchored the center of his governments. During Netanyahu's first term in 1996, centrists Itzik Mordechai and David Levy balanced out the government's right-wing flank as defense minister and foreign minister, respectively. In 2009, Labor chair Ehud Barak served as defense minister to his left, while in 2013 Justice Minister Tzipi Livni and Finance Minister Yair Lapid formed his government's left flank.
Even in 2015, his most right-wing government ever, moderate Moshe Kachlon served as finance minister. In 2020 it was Gantz who filled that role, serving as alternate prime minister on behalf of the center-left.
This delicate balancing act between right and left has been key to Netanyahu's efforts to remain in the West's good graces. But now, for the first time in his 15 years as prime minister, Netanyahu himself will be the leftmost voice in his new government. All the junior members of the coalition are to his right, with the very qualified exception of the chareidi parties.
Netanyahu, who understands and dreads the international reaction, appeared on American journalist Bari Weiss's podcast last week to clarify that his government would not follow "Talmudic law" and that he and no one else would dictate government policy.
I asked Gafni, the Knesset's longest serving MK who has sat in all of Netanyahu's governments, whether he's worried about the absence of a moderating influence in the future government.
Will you be the counterbalance to Ben Gvir and Smotrich? I asked him.
"I'll tell you what Rav Shach told me at the end of the '80s," Gafni replied. "We were about to enter the government with hawkish ministers [Yitzchak] Moda'i, [Ariel] Sharon, and [David] Levy, who were trying to outflank [Yitzchak] Shamir from the right. I asked Rav Shach whether he was worried about supporting a government with extremist elements and he told me, 'Don't worry — when they reach positions of real responsibility, they'll sing a different tune.' And that's exactly what happened. My prediction for Ben Gvir and Smotrich is the same."
In his meeting with Ben Gvir regarding the budget, Gafni shared his concerns with the future minister. "I told him that as partners in the same coalition we have to be careful not to antagonize the world. Not to cause provocations by visiting the Temple Mount and not to alienate the Americans. I'm confident that such concerns are unfounded, and we'll see a responsible government, but if chalilah that doesn't happen, the chareidim will be there to tone things down. We're with the traditional public, but we won't lend a hand to a government that endangers the future of the Jewish People."
It seems unlikely that Eizenkot and his friends will be reassured by Gafni's message, but it seems that the Degel HaTorah chairman will have to fulfill his promise to rein in the coalition's swerves to the right many times over the next four years.
(Originally featured in Mishpacha, Issue 939)
Oops! We could not locate your form.
>