| Profiles |
STEM and Blossoms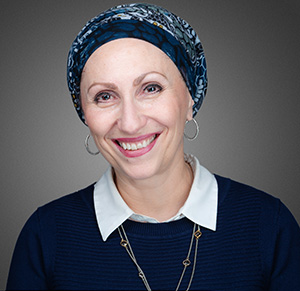 | October 30, 2019
Judy Lebovits's STEM initiatives inspire students to innovate and invent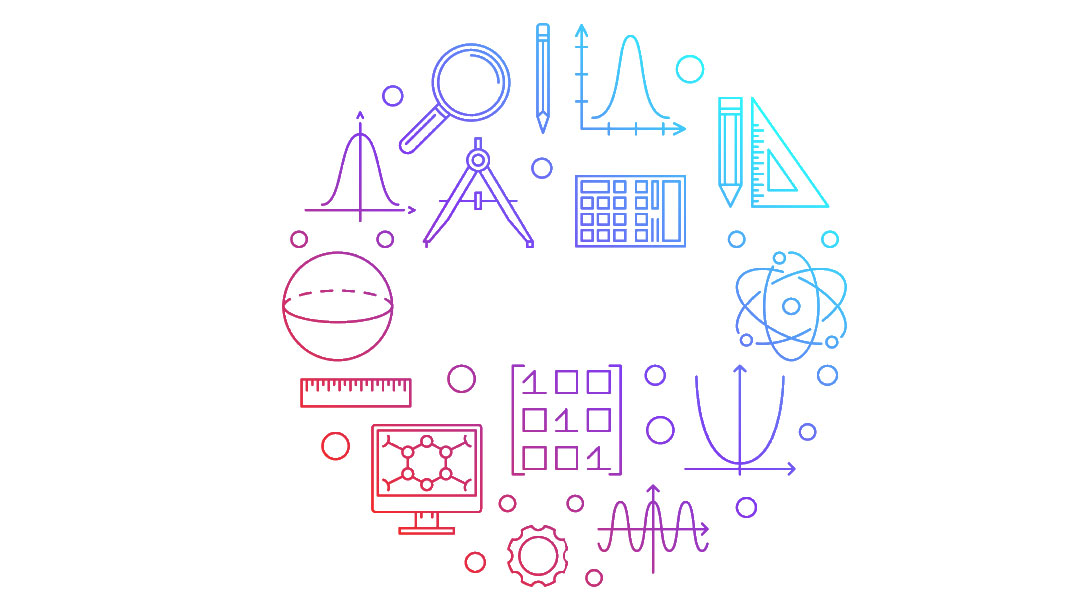 It's May 19, 2019, and some 1,400 students from over 40 Jewish schools are gathered in the atrium at Bell Works Holmdel in New Jersey. The crowd is a study in achdus: Bais Yaakov students in their uniforms sit near girls from day schools, boys with black yarmulkes and suits mix with boys with crocheted yarmulkes and jeans.
These students have come to present their technology and engineering projects at the annual CIJE Innovation Day. All of them have worked very hard to produce a new, viable product to benefit society. Every last one of them sits in rapt attention as an announcer mounts the stage, booming, "Ladies and gentleman! Welcome to CIJE Innovation Day 2019!" A roar of applause rises in response.
It isn't long before participants are strolling among hundreds of booths displaying the results. One team of girls has produced a teddy bear for children with anxiety, insomnia, and joint and muscle pain. The cuddly bear is loaded with software that has a heating component, a heart simulation component, and a voice recording component to soothe the children.
"It took us months and months of calculations and coding and trial and error to figure out how to build our bear," a team member relates. Another team has devised a system to detect where a fire is occurring in a school, and direct people to the safest exit. "It can be expanded to deal with emergencies like a bomb or active shooters," explains one of the inventors.
The kids are justifiably proud of their inventions, but no one is prouder or more enthusiastic than Judy Lebovits, the exuberant vice president of the Center for Initiatives in Jewish Education (CIJE). Her position there crowns over four decades of pursuing her professional passions: education and science. After two decades as principal at Yeshiva of Central Queens, she was wooed away by the Gruss Foundation to preside over the CIJE. Today, she effectively serves as a STEM principal for thousands of Jewish students across the US.
The Education of Judy Lebovits
Judy Lebovits, née Sayovitz, just became a great-grandmother, but you'd never know it meeting her. Dressed simply but stylishly, as befits the yeshivah principal she used to be, she's one of those people who are so engaging and energetic that she's youthful and vibrant regardless of what her birth certificate might say.

Judy's passion for her work draws from both personal interests and family inspiration: her parents a"h, both Holocaust survivors, prized education even though neither had been able to finish school. "My parents were from Romania; my father was from Oradea, and during the war he hid in the forest with the partisans helping forge papers for people. He and my mother, who was from Sighet, were already engaged when she was taken to Auschwitz."
Her mother joined a brother in the US in 1945. Her father was delayed due to political reasons, but when he returned to his hometown, he found telegrams that informed him of his kallah's whereabouts, and ultimately managed to rejoin her. By then, both were 30 years old.
"My parents viewed my brother and me as gifts from Hashem," Judy relates. "They never spoke about the war, as they didn't want to sadden us, but we heard them speak about it to others. At family gatherings the grown-ups would all be sitting around the table talking about the lagers."
Struggling in a new world, her parents had no way to maintain the chassidic affiliations of their youth, but their highest priorities were to remain frum and to allow their children the education they had been deprived of. Judy was sent to Bais Yaakov (Bais Miriam) in the Bronx for elementary school, then Central Yeshiva in Manhattan.
Her parents never pushed their children to excel, but both had a natural thirst for learning, absorbed their parents' value on education, and succeeded exceptionally well. "Both my parents were working full-time. My father owned a store that sold live chickens and my mother worked in a bakery," Judy says. "We used to bring them our report cards to sign, and they'd bring them to work to show them off. The cards would come back stained with chicken blood from my father's job and chocolate smears from my mother's!"
Her parents were models of hard work and resilience. Since they were unable to help with English homework, the children helped each other, with one notable exception: Judy's father assisted her with her seventh-grade science project, explaining the then-new concept of DNA.
"My father took an industrial-sized baking bowl and molded plaster around it. That made the inside of a cell," she recalls. "Then he took a piece of a Venetian blind and twisted it to make a double helix." Little did he know that one day his daughter would preside over thousands of science projects, warmed by his involvement.
Judy had always found science fascinating. She toyed briefly with the idea of going to medical school, but ultimately opted to become a science teacher. "I'd wanted to be a teacher since I was in kindergarten," she says. She enrolled in the City College of New York, simultaneously continuing her limudei kodesh studies.
During those years, she took a year abroad at Bar-Ilan University, where, she proudly reports, she studied biology in Hebrew. She continued on and obtained a master's in biology and education, and then earned a license in science education and school administration.
It's a credit to her talent and diligence that her first teaching job was at the prestigious Bronx High School of Science. "The kids were so smart," she recalls. "I learned more from them than I learned in school!"
After marrying a fellow child of survivors (her mother-in-law had once worked as a cook in Theresienstadt for Jewish prisoners; in a heartening reversal, she later worked as a cook in Stern College for Jewish students with bright futures), the young couple moving to Queens. Judy's husband is a psychologist specializing in pain management, and she began teaching at Yeshiva of Central Queens (YCQ).
Judy spent a few years at YCQ, then moved on to Hebrew Academy of the Five Towns and Rockaway (HAFTR), all the while raising her three children. After a few years at HAFTR, she was persuaded by Rabbi Aaron Brander to return to YCQ, where she was appointed English principal. "Rabbi Brander was a true mentor during those years," she says.
She'd remain there as principal for the next two decades. She loved the students, and she loved the job. She always believed every child could succeed. Students would later tell her, "You gave us all a chance." During her tenure, YCQ won a National Blue Ribbon award for excellence from the US Department of Education.
An Offer She Couldn't Refuse
In 2001, the Gruss Foundation, which provides millions of dollars in annual funding to yeshivos and day schools, began an initiative to improve secular studies education for some 20,000 students in the New York area. By 2004, the Foundation had consolidated its various programs into a division entitled the CIJE, beginning the STEM program. Jason Cury and Joel Beritz, the president and vice president of the Foundation, offered Judy a position as vice president of the CIJE.
Initially, she said no; she was very happy where she was. "In those days, we still thought STEM referred to a piece of a tree!" she jokes. But they kept asking, and finally she decided this would allow her the chance to serve an even wider swath of Jewish students while pursuing her long-standing love of science. "But I kept coming back to YCQ to visit," she admits. "I missed everyone."
The CIJE provided computer labs and lab managers, educational liaisons, SMART boards, and educational software for schools. After their programs had been running for a few years in middle schools, high school principals began approaching the CIJE asking for a high school version.
"At the time, there was nothing like it in the US," Judy says. "There were just a few woodworking or robotics programs." After researching, she discovered that in Israel, an Israel Sci-Tech Network of schools already existed, which trained kids in tech and then funneled them into the army and commercial applications like WAZE.
The CIJE paid teachers from that network to come train American teachers, and bought a license for their program, which introduced technology and engineering into high school classrooms. The CIJE even adapted the program for American schools. The programs were expanded to include grades 6–12 and incorporate creativity, hands-on learning, and entrepreneurship.
"The CIJE was one of the first educational organizations to understand that science was largely being taught wrong," says Bracha Erblich, chair of the Science Department at Bruriah High School in New Jersey. "Children weren't being given the opportunity to explore science. The CIJE approach makes them part of the discovery process."
Mrs. Afsoun Louiazadeh Kohanshi, a middle school science teacher at the Tashbar Sephardic Yeshiva Ketana in Los Angeles, believes the CIJE programs promote critical thinking and a search for solutions. Her classes have done projects from the CIJE handbooks like designing circuits for model car races, creating models of human lungs with soda bottles, and using red cabbages to learn about testing for pH.
"This generation, especially my younger students, has a very short attention span. They don't have patience for lectures, no matter how interesting," she says. "But when they work with their hands, they're engaged and interested, and I can talk and teach as they work. When they learn through projects, the material stays in their minds longer."
Mother of Invention
One of the CIJE's major initiatives involves having kids work on a capstone project, charged with developing an innovation that could benefit society. They're organized in groups of three, with teams put together by the teachers, with an eye to combining complementary skill sets. As opposed to classroom teaching, this experience is completely hands-on, with the emphasis on developing skills rather than memorizing facts.
Each team is given a fully loaded laptop computer and the necessary equipment for the course. In schools that don't allow Internet access, teachers do the research themselves and load the curated content onto a USB plug for the students to use.
The teams also receive a debit card worth $75 to purchase materials for their project, and are encouraged to use their entrepreneurial skills to approach companies for supplies.
"It's amazing what ideas they come up with!" Judy says. "One child, for example, had a grandparent with Parkinson's. He developed a special spoon for him that would keep his food from falling off the spoon despite the tremors.
"Another group of girls decided to solve the issue of sore feet for women who wear high heels. They developed a system to detect stresses on the feet and trigger a built-in massage. Then there was a kid who always turned off his alarm in the morning, so he and his team developed a mat with an alarm that he'd actually have to get out of bed and step on to turn it off."
Judy admits that sometimes she herself doesn't understand the engineering behind the more sophisticated projects, but she's all the more proud of them for it.
Often the projects require learning some coding as well as science and engineering basics. Just as importantly, the kids learn to work in a team, to learn from their failures as well as their successes, and to keep trying when things don't succeed right off the bat. In some classes, there are even units on entrepreneurship, teaching the basics of how to get a product to the market and pitch it.
The teams participate in the annual Innovation Day, where prizes are awarded for the best inventions. In addition to this, the CIJE hosts annual robotics competitions and hackathons, where prizes are also awarded. This past year, the robotics competition was won by the Bais Yaakov of Baltimore team.
The CIJE also takes students on an inspiring annual "Journey to the Startup Nation," for a nine-day tour (partly funded by parents). They visit start-ups and innovators like Soda Stream and Mobileye; the Technion and the Rambam Underground Hospital (the hospital's garage can be converted to a hospital in the event the main building is bombed or unusable). They tour the Peres Innovation Center, the building adorned with Shimon Peres's motto: "Dream big, work hard, be a good person, surround yourself with good people, and you're destined to succeed."
"The Israel trips were Judy's brainchild," Bracha Erblich says. "Some of the kids said they learned more in those nine days than in four years of high school. It even inspired a few of my students to make aliyah or go into business."
"As a result of those trips, we currently have 12 students studying in Israel for their college education," Judy says. "But we're not necessarily pushing college. We're trying to present STEM fields as a vocation. In Lakewood, for example, there are plenty of places now to go to learn software design and app design."
The CIJE has also brought large groups of girls to the Cornell Tech facility on Roosevelt Island and to Google headquarters in New York, where the modestly clad teens impress their hosts with their enthusiasm and astute questions. "We found six frum women to host the girls when they toured Google," Judy says. "When the girls came away, they said, 'Hurray! We can go into fields that aren't PT, OT, or speech therapy!' The trip showed them such a wide range of other options."
Mrs. Erblich concurs: "STEM professions make better pay, don't require a master's degree, are engaging, and allow a lot of flexibility for working remotely from home or even making aliyah. At Bruriah we used to get maybe one student a year going into computing or engineering; today the number is closer to ten."
Full disclosure: One of my own daughters benefited from the CIJE's terrific Excellence 2000 (E2K) programs of supplementary science and math education for middle school girls, and subsequently chose a tech career.
One of Judy's students, Amalya Tolchin, isn't sure if she'll go into engineering, but says her CIJE project — developing sensors to keep watch on elderly people who wish to continue living independently — changed her view of engineering.
"I wasn't so interested in science before, and wasn't a math person, so I thought engineering wasn't for me," she says. "But the CIJE showed me the creative side of engineering, and allowed me to find myself in science. I got real-life experience working in a team, and it's developing my problem-solving skills, which will carry me in any field I go into."
As for the Israel trip, she raves: "It was incredible! We saw industry professionals in their fields, and spent time with other people who are passionate about their work."
The CIJE's STEM initiatives aim to touch students at all levels, including a few classes of children with learning disabilities. Judy recently visited a classroom where one 15-year-old boy greeted her with a tape measure around his neck and a pencil behind his ear, eager to show her the bridge he was building out of popsicle sticks.
"How do you know it's strong enough?" she asked. He ran to get his collection of Matchbox cars, and proudly showed her it could support them. Then he showed her how he'd measured his bridge to make sure it could accommodate two lanes of cars. "Sometimes I go to my car after these visits and just cry from the nachas," Judy says.
She maintains that the CIJE programs change the entire culture of a school. "The teachers learn new ways of teaching, and the kids receive preparation for life's challenges," she says. "It helps some kids stay in yeshivah, and we've even drawn in some kids who were formerly in public schools, because their old schools didn't have STEM programs!"
Bracha Erblich is awed by Judy's accomplishments. "When I began working with the CIJE seven or eight years ago, they had maybe seven CIJE tech schools," she says. "Now there are 220, and Judy has worked miracles." The range of Jewish schools participating in  now ranges from chassidic to modern, and the program reaches about 25,000 students.
Further credit for the CIJE's success goes to its very dedicated, hardworking mentors who give tech advice to the students. There are currently 11 full-time mentors servicing close to 200 schools in 18 states. They travel to schools daily, visit the classes, and work with the teachers to help the students with their projects.
"It's not easy to find the right people," Judy says, "and it's not a nine-to-five job. But they're so inspired! They set up their own WhatsApp chat and Zoom meetings, they're constantly sharing new ideas, innovations, and discussing problems and accomplishments."
Last June, CIJE mentors ran a three-day training program for 150 teachers in Fort Lee, NJ. The CIJE paid for their travel and lodging, and they learned a tremendous amount of new techniques and material. Afsoun Kohanshi attended the program last year and came away inspired. "I met science teachers from all over, from all backgrounds, and we shared ideas for projects and how to get the kids excited," she says.
"We're so supportive of teachers," Judy says. "It was such a kiddush Hashem to see such a very diverse group of people gathered together. And there's no competition: We all share a common goal, which is to help our children be successful while staying solidly within the Jewish world.
"That was always my parents' goal — that my brother and I should be successful in the world, while remaining solidly attached to Yiddishkeit. They wanted us to serve the world and serve Hashem simultaneously, and make a kiddush Hashem." Judy is clearly continuing to carry that torch.
(Originally featured in Family First, Issue 665)
Oops! We could not locate your form.
>