| Anchors |
Start Your Menu Here
| August 17, 2021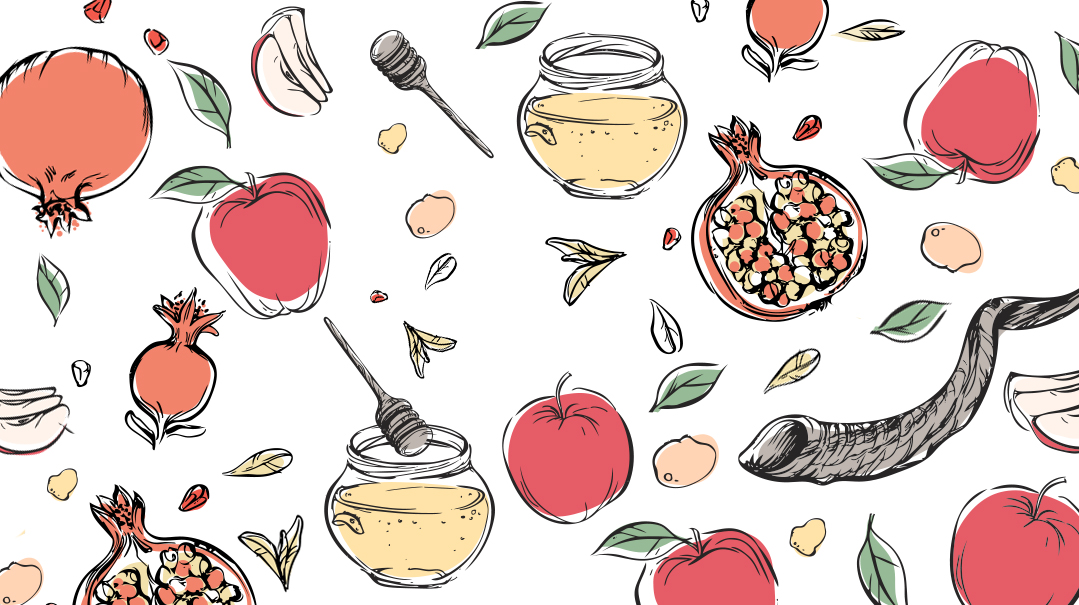 What's old is new again, but what if they never felt old? Recipes that become classics grow into that coveted title because they instantly feel like home: palate pleasing, elevated without intimidating, and the mainstays of our menu. They are the anchors of the meal, their wrinkled and splattered pages in our cookbooks a clear proof of dinners enjoyed and plates wiped clean.
Teriyaki Salmon
Recipe by Brynie Greisman
SERVES 4–6
4–6 salmon steaks or fillets (approximately 1½ lbs/680 g)
Marinade
2 Tbsp vegetable oil
3–4 Tbsp lemon juice
¼ cup good-quality soy sauce
1 tsp ground mustard or 1 Tbsp prepared mustard
1 tsp ginger
¼ tsp garlic powder or 1 small clove garlic, crushed
¼ cup brown sugar
Mix all ingredients for the marinade together in a glass bowl or plastic ziplock bag.
(If the sugar isn't dissolving, you can boil the ingredients together in a small saucepan, and then let it cool.)
Set aside ⅓ cup of the marinade for basting and refrigerate. Add salmon to the rest of the marinade, cover, and refrigerate for 1 1⁄2 hours, turning once. Drain and discard marinade. Broil salmon 3–4 inches (7 1⁄2–10 cm) from heat for 5–8 minutes. Turn over and brush with reserved marinade. (A brush used to egg challos is great for this. Just rinse it well afterwards!) Broil 5–8 minutes more, or until fish flakes easily with a fork.
Before serving, brush with marinade again. Serve hot.
Variation: If you prefer, you can follow the basic instructions above, but bake for 5–8 minutes on each side, and then just grill for a few minutes at the end, until the top of the salmon turns to  desired color.
Tip: If you don't have time for marinating,  you can follow the above baking instructions and baste the salmon while it's cooking. Just be sure to baste the fish a few times so that it will absorb the taste of the marinade.
Note: The secret to successfully cooking fish is to not overcook it. Cook just until the flesh is no longer translucent and is opaque all the way through. Remember, it will continue to cook after it's removed from the heat.
Serving Tip: Serve on a bed of curly lettuce, decorated with lemon wedges.
Sweet 'n Saucy French Roast
Recipe by Nina Feiner
SERVES 8–9
3–4-lb (1.3–1.8-kg) French roast
garlic powder, for sprinkling
Sauce
1 cup duck sauce
4 Tbsp brown sugar
4 Tbsp soy sauce
2 Tbsp mustard
½ cup grape juice
½ cup orange juice
Sprinkle garlic powder on the meat. Mix the sauce ingredients in a bowl. Pour on the meat and cover and cook at 375°F (190°C) for about 3 hours.
Sweet and Sticky Brisket
Recipe by Chanie Nayman
SERVES 8
1 3-lb (1.3-kg) brisket
salt, pepper, garlic powder, and paprika, to taste
1 cup tomato sauce
2 Tbsp barbecue sauce
2 Tbsp soy sauce
½ cup brown sugar
1 Tbsp mustard
½ tsp ginger
2 onions, diced and sautéed
Preheat oven to 350°F (175°C). Place brisket in a 9 x13-inch (23 x33-cm) pan or a roaster. Season generously with salt, pepper, garlic powder, and paprika. In a bowl, mix remaining ingredients and pour over meat. Cover and bake for 3 hours. Cool and slice. Reheat before serving.
Savory Roasted Chicken with Honey Glaze
Recipe by Estee Kafra
SERVES 4
1 4-lb (1¾-kg) chicken, butterflied, patted dry
Rub Recipe
2 Tbsp olive oil
1 tsp kosher salt
1 tsp chili powder
1 tsp sweet paprika, preferably Hungarian
1 tsp light brown sugar
1 tsp thyme
¾ tsp freshly ground black pepper
small splash of hot sauce (optional)
1 clove garlic, minced
Honey Glaze
¼ cup honey
1 Tbsp soy sauce
1 Tbsp ketchup
2 tsp Dijon mustard
2 tsp soy sauce
1 tsp cider vinegar
½–1 tsp chili powder
In a small bowl, mix olive oil, salt, chili powder, paprika, brown sugar, thyme, black pepper, hot sauce, and garlic. Rub all over the chicken and between the breast meat and skin. Cover and refrigerate for up to 24 hours or let sit at room temperature for 30 minutes.
Mix all the glaze ingredients together in a small bowl. Set aside until 5 minutes before end of cooking time.
Barbecue directions: Heat all burners of a gas grill to medium low. Wipe grates with a lightly oiled bunch of paper towels.
Set the chicken skin side down on the grill, cover, and cook until it's nicely browned and easily releases from the grates, 5–10 minutes. Watch carefully during this stage. If a flare-up occurs, move the chicken away from the flames until they die down.
Flip the chicken and move it to the cooler zone of the grill. Cook approximately 30–35 minutes, until the chicken is cooked through. Brush with glaze in the last 5 minutes of cooking. (You can test by inserting a fork into thickest part and see if juices run clear.)
Roasting directions: Preheat your oven to 400°F (200°C).
Place marinated chicken on a roasting pan and roast for approximately 40 minutes. Brush with glaze and roast 5 minutes more. Let rest for 5 minutes before serving.
Sweet Noodle Kugel
Recipe by Brynie Greisman
SERVES ABOUT 12
8–10 oz (250 g) brown rice spaghetti
4 eggs
¼ cup real maple syrup
½ cup raisins, optional (soaked in warm water or apple juice to soften, and then drained)
1 cup applesauce
1 tsp cinnamon
1 tsp vanilla extract
½ tsp salt, optional
Cook spaghetti according to package instructions — approximately 4–5 minutes. Drain and don't rinse. Add the rest of the ingredients and mix together well. Pour into two 8- or 9-inch (20- or 23-cm) round pans, lined with parchment paper, or 22 to 28 lightly greased mini muffin tins. Bake for half an hour (less time for muffins). Cool before slicing or popping out of muffin tins.
Note: If you like a very crispy kugel, bake for 10 minutes more.
Tip: If some members of your family fancy raisins and others don't, do what my mother-in-law does. She puts raisins in half the kugel and leaves the other half plain. Simple, yet brilliant, solution!
Easy Carrot Muffins
Recipe by Chaya Rochel Berr
YIELDS 12 MUFFINS OR 30 MINI MUFFINS
3 small jars of stage-one or stage-two carrot baby food (12 oz/340 g total)
¾ cup brown sugar
¼ cup melted margarine
1 Tbsp cold water
2 eggs
½ tsp salt
11/8 cups flour
½ tsp baking soda
1 tsp baking powder
2 Tbsp lemon juice
1/8 tsp nutmeg (optional)
Preheat oven to 350ºF (175ºC).
Lightly grease an 8- or 9-inch (20- or 23-cm) casserole dish, a 12-cup muffin pan, or 30 mini muffin cups.
Combine all the ingredients and mix well.
Pour into prepared pan(s). (If making muffins, fill only two-thirds full with batter.)
Bake for 20–40 minutes, depending on baking vessel. Just make sure the center is firm to the touch.
Perfect Apple Cake
SERVES 12
Dough
2¼ cups flour, divided
¼ cup water
pinch salt
1 cup (2 sticks) margarine
Filling
½ cup pancake syrup, divided
8–9 apples, peeled and thinly sliced
1–1¼ cups sugar
¼ cup lemon juice
2 tsp cinnamon
1 tsp vanilla
Topping
1 cup flour
½ cup brown sugar
½ cup (1 stick) margarine
1 cup chopped pecans
Preheat oven to 350°F (175°C).
Mix 1⁄4 cup flour and 1⁄4 cup water.
In a separate bowl, combine salt, remaining 2 cups flour, and margarine. Combine the two mixtures until a dough forms. (This can be done in a food processor.) Pat the dough on bottom of a 10 x15-inch (25 x38-cm) cookie sheet, or divide in half and put in two round pans.
Pour 1⁄4 cup pancake syrup over dough.
Arrange apples on top of syrup.
Mix together sugar, lemon juice, cinnamon, vanilla, and the rest of the syrup. Drizzle mixture over apples.
Mix together topping ingredients in a food processor. If you want the pecans to stay chopped, add them by hand.  Sprinkle on top of apples.
Bake for 1 hour.
Note: This kugel tastes good served cold or hot. It can even double as a dessert if served warm, and topped with vanilla ice cream. It also freezes very well. If desired, bake in individual muffin tins or ramekins and reduce baking time.
Tip: To maintain the crispiness of the crust, you might want to prebake the bottom crust for a few minutes before continuing to the next step.
Classic Honey Cake
Recipe by Brynie Greisman
YIELDS 1 9X13-INCH PAN OR 1 TUBE PAN
3 eggs
1 cup sugar
½ cup oil
1 cup honey
1 cup black coffee (2 heaping tsp coffee granules dissolved in 1 cup water)
3 tsp baking powder
½ tsp baking soda
1/8 tsp ground cloves
3½ cups flour
¼ tsp cinnamon
1/8 tsp nutmeg
Preheat oven to 350°F (175°C).
Beat eggs and sugar on high speed until fluffy. Add oil and honey and mix. Combine dry ingredients. Add to mixer, alternating between dry ingredients and coffee. Pour into a lined 9 x13-inch (23 x33-cm) pan, or a lightly greased tube pan. Bake for 45 minutes to 1 hour, or until a toothpick inserted into the center comes out clean.
Note: Store honey in a cool, dry place. Honey lasts indefinitely; if it crystallizes, place the opened jar in a bowl of hot water. Stir until the crystals dissolve.
Tip: Honey cake tastes best served straight from the refrigerator. It also freezes very well.
Tip: To prevent honey (or molasses, corn syrup, or silan) from sticking to a measuring cup or spoon, oil the measuring cup or lightly spray with nonstick cooking spray first. The honey will slide out. It saves on clean-up too.
(Originally featured in Family Table, Issue 756)
Oops! We could not locate your form.
>