| News In Depth |
The Chareidim: Show of Strength and Unity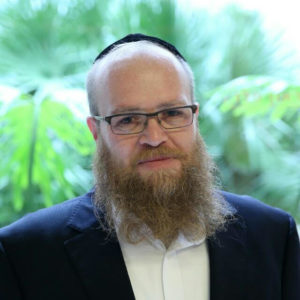 | April 16, 2019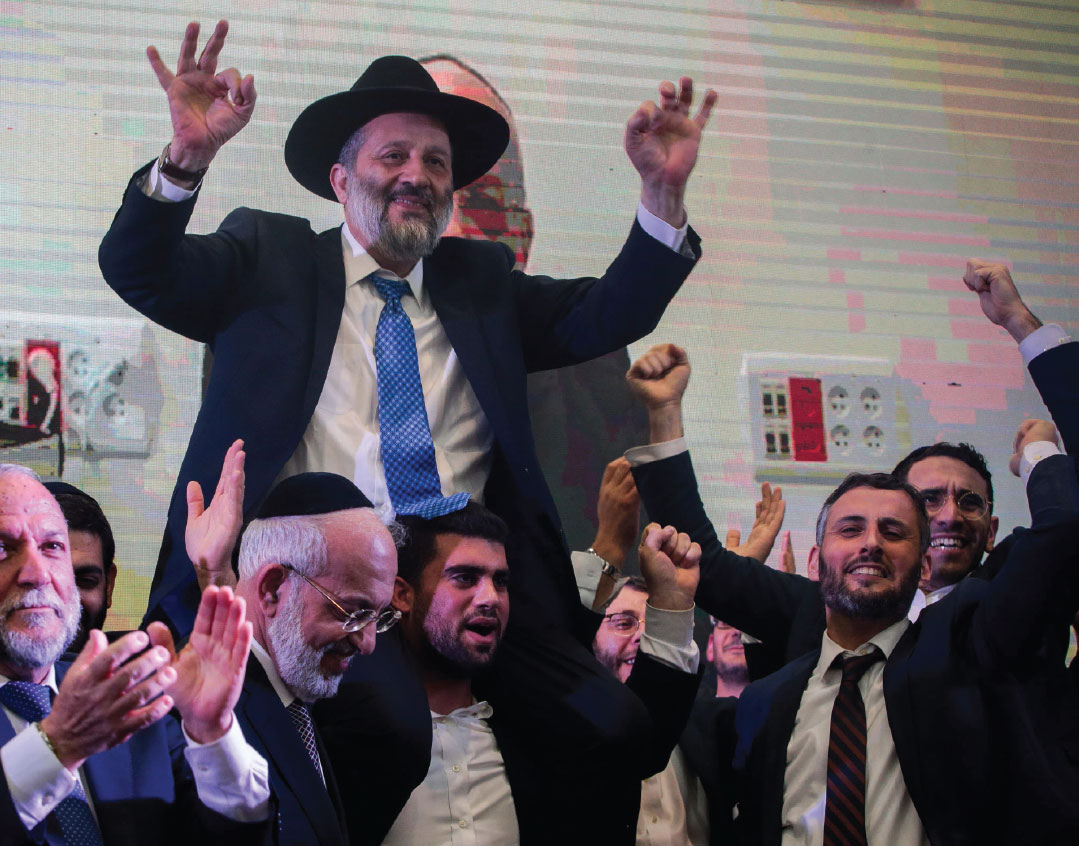 With 15 mandates (as of press time), eight for Shas and seven for United Torah Judaism, the chareidi faction is now the third largest in the Knesset, trailing only governing party Likud and the opposition's Blue and White. This surprising result was the product of many months of hard work by party leaders, who saw that energizing the base was key to electoral success.
Deri Delivers
Let's start with Shas. In recent months, many eulogized the party and its leader, Aryeh Deri. They said he no longer controls the street. They claimed traditional voters had left for other parties. As evidence, they pointed to recent results of municipal elections, for instance in Beit Shemesh, where Mayor Moshe Abutbul lost to an upstart.
Deri heard, listened, and went to work for every vote. He analyzed the polls predicting a decline in the party's power and tightened his hold on every city and neighborhood. Shas city council members and MKs received a very clear message: Bringing in votes is your personal responsibility. Shas activists were told to go into the field and make sure those who pledged to vote Shas actually did so.
Deri didn't let anyone off the hook, least of all himself. He surprised political observers by reaching out. He put aside his ego and engaged in dialogue with people who held grudges. Then he appeased them. It wasn't easy, but the goal of increasing Shas's power and safeguarding the enterprise that Rav Ovadiah Yosef ztz"l had entrusted with him was more important than his personal dignity. No less important was enforcing the leadership of Rav Shalom Cohen shlita, and the widespread support that Rav Cohen enjoys across the political spectrum.
Outreach, Outreach, Outreach
United Torah Judaism also reached out. Let's start with unity. A few days after the strife-ridden municipal elections — 104 days before Knesset elections — MK Yaakov Litzman of Agudas Yisrael came to Degel HaTorah MK Moshe Gafni's office and asked to speak to him privately. After a few minutes, he emerged with a clear agreement to run together for the Knesset. The two experienced politicians threw out all their personal feelings to benefit the chareidi public. They further agreed that each party would work with the constituency that admires and supports it.
In recent months there were rumblings that party activists lacked energy and that the young working population was streaming to the secular parties. Pundits predicted that various chassidic groups would not turn out to vote. UTJ addressed these issues and provided solutions.
At the Agudas Yisrael election headquarters, a high-placed Bnei Brak municipal official worked to bring in the vote of the chassidic kehillos. Quietly, with personal meetings and strenuous effort, party activists brought back votes that were once considered lost.
The dominant figure in the office was Deputy Education Minister Meir Porush, who worked with each of the chassidic groups. Take, for example, the work Porush did with Chabad. He held personal meetings with groups in the chassidus, and fielded all of their difficult questions. He spoke to the rabbanim of Chabad and offered solutions.
The results were manifested in various ballot boxes. In Kfar Chabad, for example, Gimmel received just 204 votes in 2015. This election, it received 562 votes, more than double. In Kiryat Malachi, the number of votes for Gimmel in 2015 was 117; this time, 625 Chabad chassidim chose the party.
Porush also went to Rav Meir Mazuz, Rosh Yeshivat Kisse Rahamim, and spent hours persuading Reb Eli Yishai to join UTJ and not run his own list.
Another exemplar of outreach was Rabbi Litzman. In the past, on election day, Rabbi Litzman would visit various chareidi locales to encourage the party's activists. This election, he traveled to areas with more secular populations and reminded people of what he had done for them as deputy health minister. And it worked. In city after city, non-chareidi voters told him they chose Gimmel because of the help they or family members had received. (Incidentally, Litzman's people were skeptical of the promises, so they made notes in each district. On election night, they were stunned to find many more Gimmel votes than they had anticipated.)
Degel HaTorah also invested in vigorous get-out-the-vote efforts. MK Moshe Gafni reminded secular voters of his work on the Knesset finance committee, and he attended public meetings where voters could air grievances. He met with working chareidim to emphasize that Gimmel is still their home. He agreed with them that there's more to be done, but implored them not to ignore what has already been accomplished.
Draft Law Paramount
Shas and UTJ will be faced with several difficult challenges in the next government. The first and foremost is the draft law. Prime Minister Netanyahu supports the law that MK Avigdor Lieberman presented in the last Knesset — and Lieberman is expected to be an important member of the next coalition.
The wording of Lieberman's law leaves the Defense Ministry in charge of enforcing it. But leaders of Agudas Yisrael object, and insist that enforcement remain in the hands of the roshei yeshivah. As well, under Lieberman's law, if enough yeshivah students are not drafted, the draft law will apply to all yeshivah students.
As mentioned, the Council of Chassidic Torah scholars rejected the law in the last Knesset. Degel HaTorah and Shas agreed in the past to the text of Lieberman's law, but now they may be required to comply with the demands of Agudas Yisrael. Failure or success of the draft law will serve as a litmus test for the power of the 15 chareidi MKs.
What's Old Is New
Another major item on the agenda is the continuing battle against public and private work on Shabbos. The chareidi parties intend to demand strict supervision of an existing law, which has been repeatedly breached in recent years, prohibiting such activity.
The chareidi faction will also likely have to contend with claims by non-Orthodox groups at the Kosel and will advocate for an amendment to the conversion law stipulating that only Orthodox conversions be recognized.
Once again, Rabbi Litzman will likely serve as health minister, MK Gafni will head the finance committee, and Aryeh Deri will assume the position of interior minister. According to early reports, United Torah Judaism and Shas will conduct the coalition negotiations together in a show of strength.
(Originally featured in Mishpacha, Issue 757)
Oops! We could not locate your form.
>