| Job Search |
So, You Want to Be an… Architect    
| May 18, 2021
Architects design all types of buildings, and are charged with a building's appearance, safety, and functionality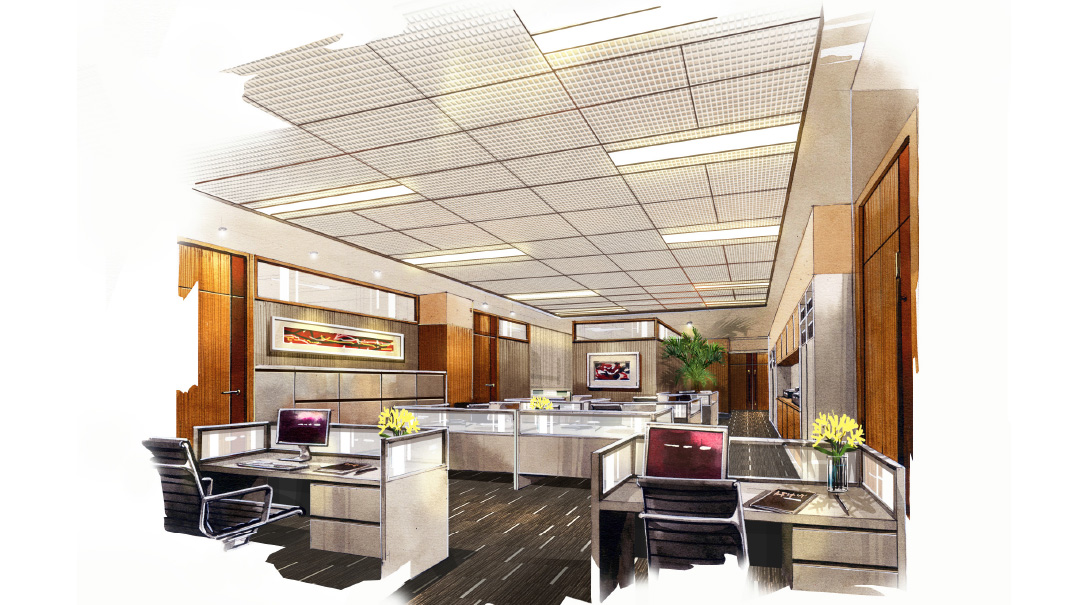 How much money can you make?
What type of training will it take?
And what does the job actually entail?
Read on to find out whether this is the job for you
What will I be doing all day?
Architects design all types of buildings, from residential homes to sprawling commercial complexes, and are charged with a building's appearance, safety, and functionality.  Specific responsibilities include meeting with clients, drafting drawing plans, filing permit applications, consulting with other members of the construction team, and visiting construction sites to make sure that the buildings are being built according to plan.
What kinds of settings can I work in?
There are a range of specialties to choose from within the architectural field. Some of these include:
Residential architect — custom-designing residential homes
Commercial architect — designing commercial or public buildings (think office buildings, shopping malls, and medical centers)
Landscape architect — planning and designing outdoor spaces such as parks, campuses, and neighborhoods. This involves deciding where buildings and sidewalks should go and choosing which horticultural elements to include.
Industrial architect — designing an industrial facility (such as a factory) in a way that allows for the most functional and efficient flow of the industrial process taking place inside the facility.
What kind of schooling do I need?
You need a professional degree from a school that's accredited by the National Architectural Accrediting Board (NAAB). This can either be a five-year bachelor of architecture degree (B.Arch), or, for those who already have a bachelor's in a different field, a two-year master's degree (M.Arch). Graduates subsequently undergo a three-year internship, after which they sit for their Architect Registration Exam.  An architect must be licensed in the state in which he or she works.
Do I have the personality for it?
A good architect is creative, visual, and a problem solver. An architect also needs to be a good listener and a strong communicator, meticulous and detail-oriented, and have a lot of patience.
What can I expect to earn?
Median salary: $79,380
Senior managerial position: up to $150,000
Company owner: $100,000-200,000, depending on the size of the firm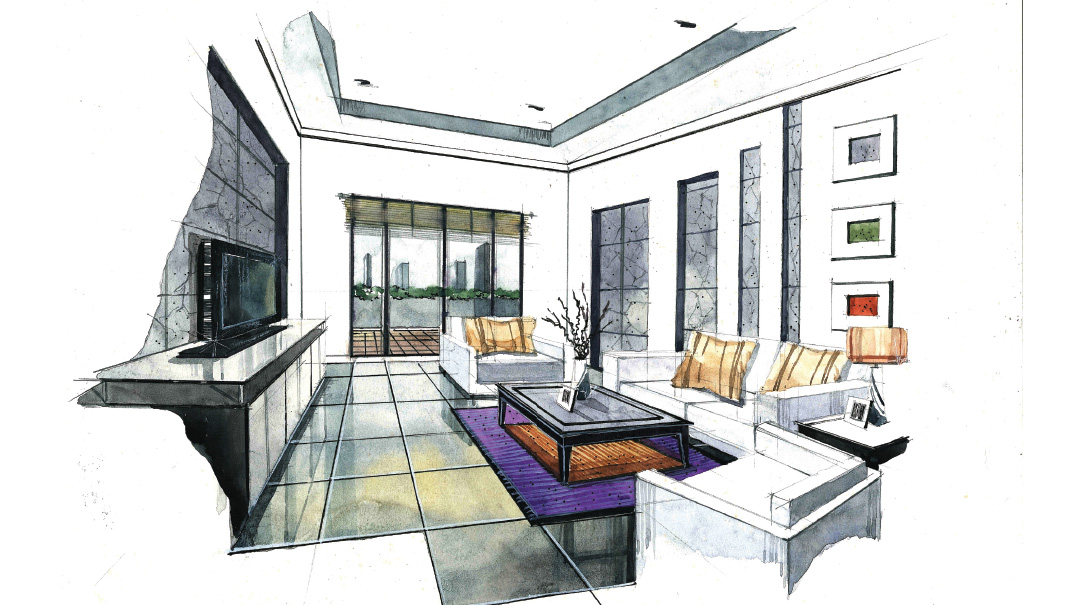 TALES FROM THE TRENCHES
THREE Architects DESCRIBE THE HIGHLIGHTS AND THE CHALLENGES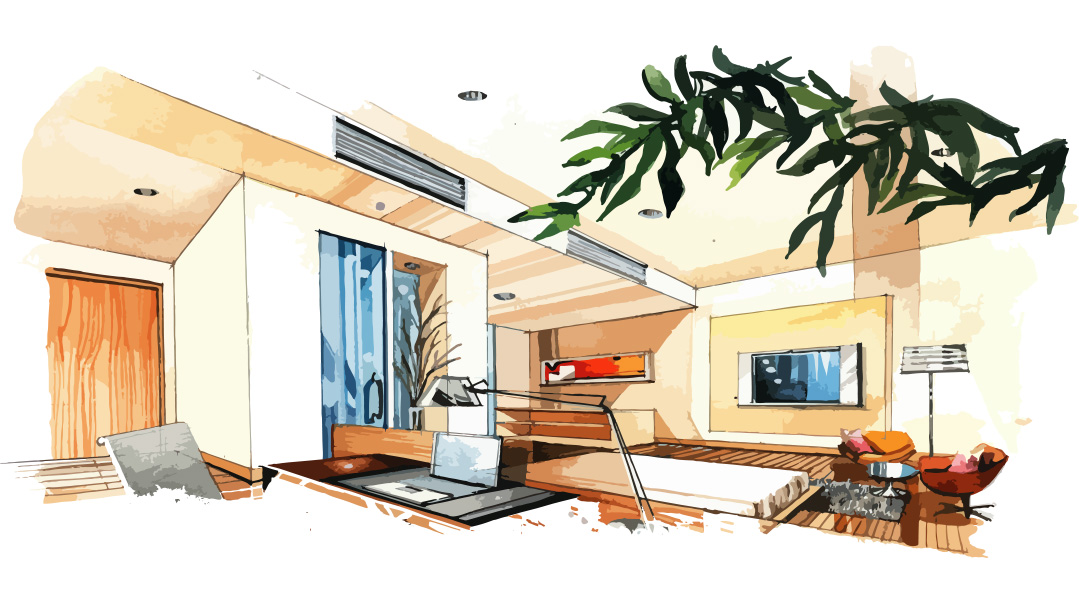 SHMUEL FLAUM
Inwood, N.Y.
Principal, Shmuel D. Flaum Architect, Inwood, NY
New York Institute of Technology (NYIT), B.Arch
Years in Field: 17
MY TYPICAL WORKDAY
As the owner of an architectural firm, I have a job that encompasses many different responsibilities. I field new client inquiries to determine what work they can do in their homes. I review design drawings on multiple projects, marking them up for my employees to revise or alter. There are property surveys to review, proposals to write, client calls to return, and invoices to issue.
I speak with building department superintendents and plan examiners when there are zoning or code regulations that need clarification, or if drawings need to be changed to obtain jurisdictional approval. I meet with clients to review progress drawings and sometimes do site visits to meet with the contractors and discuss any issues that may be design conflicts, or changes that the client requested.
When I first started, I did all of the digital drawings and design work myself, but I don't have that luxury anymore and delegate much of the drawing creation and some of the design work to my amazing team.
HOW I CHOSE THE PROFESSION
As a child, I loved creating things. I especially loved building a challenging Lego set (and still do). After starting college, I quickly realized that I had absolutely no interest in any of the "typical" majors, and had no desire to be an accountant, lawyer, doctor, or computer programmer. I registered for my first semester of Architecture Design Studio in spring 2003.
HOW I CHOSE MY SPECIALTY
I got married in the summer of 2004, between my fourth and fifth semesters of design studio, and realized I needed some sort of income until one of us graduated college. I ended up getting an internship at a small boutique residential architecture firm in Great Neck. Just six months later I went from being the part-time gopher to becoming the main (read: only) draftsperson working under the firm principal. Once I was the only person there, he had no choice but to teach me everything to get the work done for him. That internship was where I gained the knowledge that I needed to specialize in residential design, which is now the bulk of my work.
WHAT I LOVE MOST ABOUT THE FIELD
I'm able to make a qualitative change to people's lives, by designing spaces for people to raise their growing families, educate their students, or run their businesses.
I also love that the field is constantly evolving as building science and technology advance. Things that we may have only dreamed of doing in hypothetical school projects often become reality in the future when the technology catches up to the human imagination. For example, one of my favorite school design projects featured a Glulam (glued laminated wood) structural system for the entire building design. At that point, such a thing was not yet in the realm of possibility; today, Mass Timber Construction is gaining steam in the world of architecture, and some are even proposing skyscrapers be built out of mass timber rather than steel or concrete.
Another example is today's use of Augmented Reality in the design process. We've had immersive virtual reality apps for quite some time, but now we can overlay digital information in real world situations to create an augmented reality so people can see their project models to scale in real time.
WHAT I FIND MOST CHALLENGING ABOUT THE FIELD
Managing expectations for clients when it comes to project timelines. In an ideal world, we would work intensively on one client project at a time, from beginning to end, and the building departments would effectively review drawings in a timely manner and make the approval process a simple and smooth one.
The reality is quite the opposite.
While we try to be proactive and stay on top of every project, it isn't feasible to work on only one project at a time. Like all service industry firms, we manage many projects at once and must juggle our workload. Clients often take their time with decision making and keep the process from moving along as swiftly as it could, so there are lots of stops and starts in the design phase. Then, once the design portion is finally completed, we must create the drawing sets for filing in the local Department of Buildings and receive their approval. Each building department has its own filing drawing requirements that are constantly changing as codes are updated.
It's frustrating for a client to have to wait for the filing/approval to be completed, since it delays his plans from moving forward, but it's unavoidable.
I'LL NEVER FORGET WHEN
Back when I was working for my former employer, a client came in to speak with him regarding a piece of property they were purchasing in the village. Somehow, I got brought into their conversation — it was a massive waterfront property with a lot of potential, and they wanted something modern and different. A few days later the client called to ask if I would prepare a proposal, since they really liked my ideas. They ended up hiring me for the project, which came out fantastic — a real show-stopper with waterfront views and modern aesthetics.
About a decade later, I was interviewing with another client in Manhattan in their East Side apartment and they asked to see some of my work. I showed them a picture of this house. The husband suddenly said, "I know that house! It belongs to so and so, right?" It turns out that he was good friends with the owner and had always loved his home.
SOMETHING I WISH PEOPLE KNEW ABOUT ARCHITECTURE
It's exhausting. The nature of the work is that you have many client meetings outside business hours, and that's after working a regular nine-to-five day.
MY ADVICE FOR PEOPLE STARTING OUT
Architecture school is demanding. The schooling is designed to weed out those who wouldn't be successful in the profession. Don't feel discouraged if you aren't cut out for architecture; there are many related fields you can specialize in, like interior design and construction management, which don't have the same arduous schooling requirements.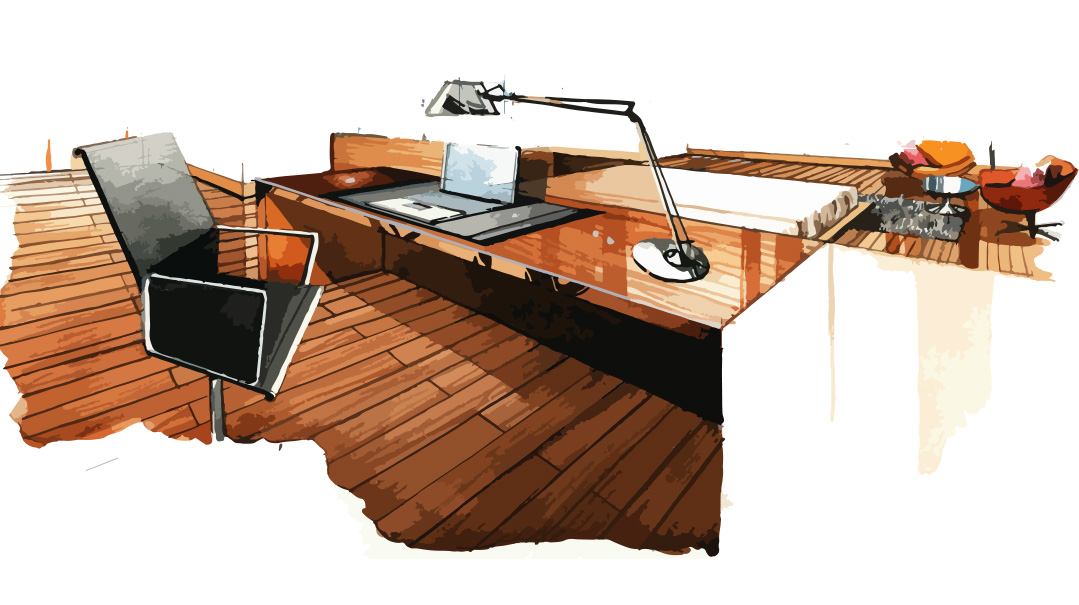 ELISHEVA LEVI
Passaic, N.J.
Project Manager, EwingCole Architectural Firm, Manhattan
Parsons School of Design, M.Arch
Years in Field: 21
MY TYPICAL WORKDAY
I'm a project manager for large health care (hospital) design projects and school projects. Schools have been the focus of my design career — everything from K-12 to college and university. My workday is technically 9-6, but when there are deadlines, there are very late nights. However, late nights are more common among the junior staff who do the drafting.
People are surprised when they learn that at this point in my career, I don't actually draw plans anymore. But I do mark up drawings and make design suggestions, which are implemented by my junior staff. Design is a team sport — we all participate in the process. I also check the drawings for building code compliance. The more hands-on drawing and designing experience an architect has, the better a project manager they'll be.
The main focus of my job is to facilitate communication between all parties involved in a project: my internal architecture team, my external consultants (i.e., plumbing, mechanical, structural engineers, etc.), and my clients. You'd be surprised how many experts are involved in a given project — I once managed a team of 37 different design professionals and our drawing set was 450 pages. A project manager is also responsible for all financial aspects of a job — profitability is key, however elusive.
Whereas real estate hinges on "location, location, location," in architecture the key is "communication, communication, communication." There are thousands of details that must be remembered, communicated to all parties, and then documented in the drawing set. I'm constantly reminding my team that drawings are a legal document. If they're unclear, the contractor will build the space incorrectly, the client will be annoyed, and there will be rebuilding costs. And yes, there can be a lawsuit as well over unclear drawings.
HOW I CHOSE THE PROFESSION
I was raised in Chicago, which is considered by architectural historians to be the "birthplace of modern architecture." It's an absolutely stunning city architecturally, and my parents would often take me to see the great buildings. Therefore, becoming an architect was a natural outgrowth of my upbringing. I recommend going and riding the "El" through downtown Chicago for a free way to see great buildings or taking the famous Chicago River architectural boat cruise to see even more.
HOW I CHOSE MY SPECIALTY
My specialty is school design, which I love because it contains a bit of many different types of architecture — you must learn how to design a library, a dining facility with an industrial kitchen, a gymnasium, a science laboratory, an auditorium, etc.
That said, in architecture you don't need to have one specialty, and being a "generalist" — someone who can design any type of architecture — is often seen as an asset. It also makes for a more interesting career. Though expertise in one area is never a bad thing, it can become boring over time. I designed pharmaceutical laboratories in the beginning of my career. The first one was fascinating, the second one was fun, but by the third time, I was getting bored.
WHAT I LOVE MOST ABOUT THE FIELD
The thing I love most about the field is also the thing I hate most about it — you can never truly become an expert at anything, since you're always learning something new. Just when you think you've mastered a new technology or building system, they invent a new technology or material. This is a field that keeps your brain alive.
WHAT I FIND MOST CHALLENGING ABOUT THE FIELD
You need a lot of patience. Drafting can take hundreds of hours, and seeing your work come to life can take years. The fastest project I ever worked on took three years — one and a half years to design and one and a half years to build.
I'LL NEVER FORGET
When I worked on a section of the new Freedom Tower/World Trade Center project, I was introduced to a kind of engineer I'd never worked with before — a "blast engineer." He was an expert in calculating the trajectory of a potential bomb within a space from different angles. As a result, I was drawing ⅛-inch-thick to three-inch-thick metal sheets on my plans to protect different walls and floors from the potential impact of a bomb.
SOMETHING I WISH PEOPLE KNEW ABOUT ARCHITECTURE
You don't make a lot of money. Yes, there are some architects who can do well (think private, high-end residential) but if you work in a large corporate firm like I do, don't imagine that you'll be earning large sums. Do your research before you start the very arduous path of becoming an architect. The hours are long and the recompense is low. Even the high-end residential architects are working so many hours that at times they feel like they aren't making a profit, and their specialty, like all architectural specialties, is highly dependent upon the health of the economy. In bad times, design, which is seen as a luxury in this country, is the first thing to go. Be ready for your job to be subject to the vicissitudes of the economy."
MY ADVICE FOR PEOPLE STARTING OUT
I was once called by a frum girl who wanted to be an architect. She started the conversation by saying, "You're the tenth frum architect that I'm contacting. Are you also going to discourage me from going into the field?" I laughed because, in fact, I was going to do just that. I feel it's important to know the risks in advance — the financial realities, the work culture of a corporate firm, and the long hours. For a frum woman, it's also essential to realize that it's extremely rare in corporate America (in any field) to have more than two children. Though it's illegal to fire an employee for being pregnant, acute prejudice exists. And working part-time in a large corporate firm is practically unheard of — this definitely isn't a family-friendly profession.
For frum women, small residential architecture firms can be more practical because they're more likely (though not necessarily) to allow for part-time work or more flexible hours. As far as men, there are very few religious men in large corporate firms, and the reason is simple: you just cannot pay the bills that a frum life requires on this salary. Become an accountant like all good Jewish boys — though the hours are just as long, the recompense is way higher.
But if you do pursue this career, I've mentored many architects and am happy to do so for you as well!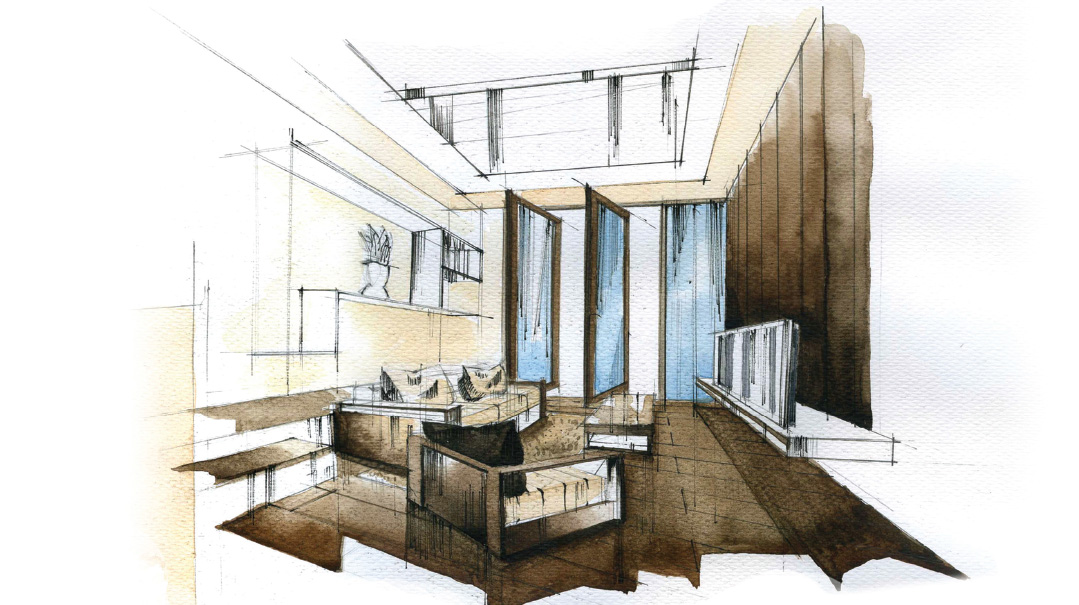 RICHARD BIENENFELD
New Rochelle, N.Y.
Principal, BIENENFELD ARCHITECTURE, New Rochelle
Syracuse University School of Architecture , B.Arch and M.Arch
Years in Field: 52
MY TYPICAL DAY AT WORK
I'm the principal of a medium-size firm that deals with a wide variety of projects, mostly community and institutional buildings.
I spend my day directing staff and reviewing their work, answering their questions, and giving suggestions on how to improve our design. Occasionally I get a chance to sit down at the drawing board with a roll of tracing paper and try to make our projects better. I have terrific staff, and most of the time they have a better idea what to do than I do!
HOW I CHOSE THE PROFESSION
I've always loved buildings. As a boy, going to Manhattan and seeing the skyscrapers was such a treat. When I was seven years old, my parents bought a set of encyclopedias, and, flipping through the A volume, I saw an article on architecture. The photo at the front of the article was Frank Lloyd Wright's Fallingwater. I had never seen anything that beautiful. From that day on, I wanted to be an architect. I was a Jewish kid from Long Island (originally Brooklyn), so I didn't have great exposure to the arts and architecture. But as soon as I saw that picture of Fallingwater… that was it.
HOW I CHOSE MY SPECIALTY
It actually chose me. Clients would call, and I never turned anyone down. I started with single-family homes and then branched out to shuls, schools, multi-family, and other institutional buildings. People would see my work and ask if we could do their building, too. And whatever that building was, that became our new specialty. Our specialty today is Jewish religious buildings — schools, shuls, batei medrash, and yeshivahs — but we also do a lot of development work, such as high-rise apartment buildings, luxury apartment buildings, and retail stores. We've even done university projects — most notably Rutgers Business School. I've never done an airport before, but if someone asked me to do one, I'd be happy to take on the challenge.
WHAT I LOVE MOST ABOUT THE FIELD
The best thing is that you know your project will last a long time. It's something you can walk inside, daven inside, learn inside, and watch other people enjoy. There's no greater pleasure I ever had than davening in a shul I designed. That feeling of being enveloped in something you created is a pleasure afforded to very few people on this earth. Thank G-d we have that zechut. Few architects make the cover of Forbes magazine, but we have other benefits.
WHAT I FIND MOST CHALLENGING ABOUT THE FIELD
Satisfying the needs of the project, the client, and the larger communal context, while not compromising on what's important. Many times, clients will want to save money by substituting materials or cutting corners. And I'll say, you have to think of the safety and endurance of the building long after you've sold it. Certain compromises now can be a big detriment to the users down the line. Architects must never compromise basic safety, and should resist compromise on aesthetics. The ancient Roman architect Vitruvius said a building has to respond to three things: safety, commodity, and delight. You can't compromise on safety or commodity — the building has to accommodate the purpose for which it was built. But, unfortunately, people can compromise on delight.
THE BIGGEST CHANGES I'VE SEEN IN ARCHITECTURE OVER MY DECADES IN THE FIELD
Managing client expectations has gotten more difficult today. We live in a society that now expects things instantly. Because of computerized drawings, everything is more automated. Project services and delivery are expected to be faster and more accurate. Drawings used to be handmade, and they looked it — now, renderings are photorealistic and people can see exactly what their building will look like once it's built.
Environmental awareness has also had a huge impact on the field. Energy codes, green roofs, energy efficiency, passive heating and cooling, daylighting, building envelope design — these have all become features of architectural design as a result of the world's growing green awareness.
SOMETHING I WISH PEOPLE KNEW ABOUT ARCHITECTURE
Many in the frum community don't realize we're design professionals. They think the architect processes documents and coordinates engineering, but they don't realize the architect is trained in aesthetics — more, in fact, than the other design professionals who show up on the job.
Being an architect is not just about knowing how to use a computer and put building components together. You need, first and foremost, to have a feel for design — an instinctive eye for what is beautiful, and the ability to not just see it but synthesize it; to start with a blank sheet of paper and end up with something beautiful that you created from nothing. (Okay, not from nothing, exactly, because you have thousands of years of architecture to build upon!)
MY ADVICE FOR PEOPLE STARTING OUT
Looking back, I think it would have been more helpful for me in the long run if, earlier in my career, I had selected my clientele instead of them selecting me, and chosen the projects that would allow me to practice on a higher level and only done projects that are challenging and satisfying.
(Originally featured in Mishpacha, Issue 861)
Oops! We could not locate your form.
>