| Job Search |
So You Want to Be a… Real Estate Agent
| December 7, 2021
You could help people get into the home of their dreams or move up to the next level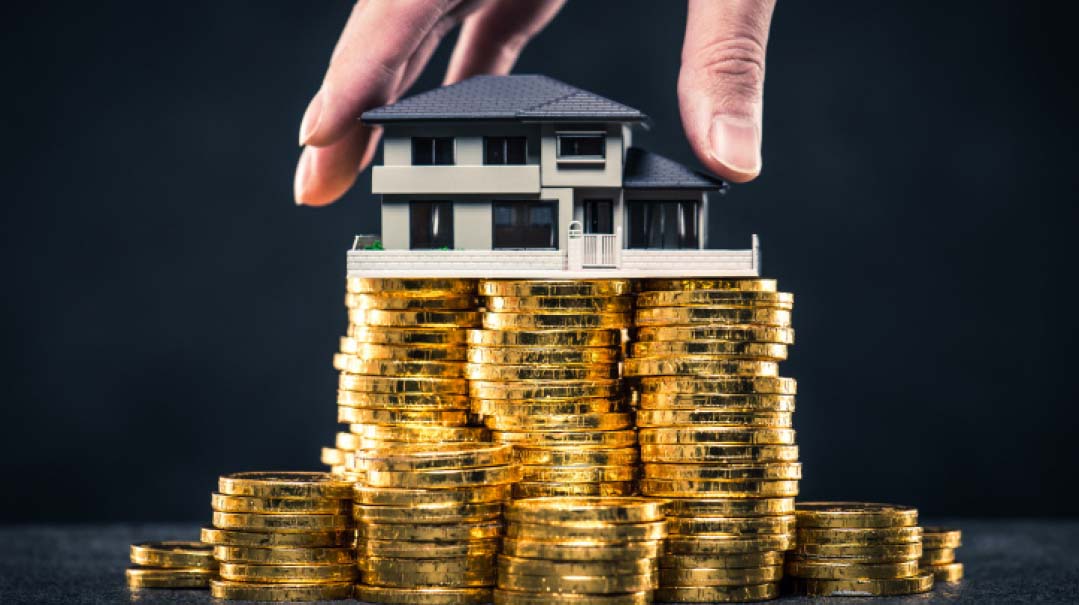 Real Estate Agent
How much money can you make?
What type of training will it take?
And what does the job actually entail?
Read on to find out whether this is the job for you
A real estate agent guides clients through the process of buying, selling, or renting residential or commercial properties. This includes locating and showing appropriate properties to their clients; advising them on price bidding, and helping them negotiate a contract; guiding sellers in selecting an appropriate asking price, and helping them present their property for sale; hosting open houses; and generally facilitating communication between all parties involved.
Real estate agents must also invest time in networking to find new clients and in publishing and reviewing real estate listings.
While people typically think of real estate agents as working with private residential properties, some agents work with commercial properties, helping corporate clients buy, sell, or rent properties to use for their business. Commercial realty requires more research on the part of the agent, as they work to locate properties that they can demonstrate will ultimately boost the client's business.
What's the difference between a real estate agent and a Realtor?
While both perform the same duties and are often used interchangeably, there is a difference between the two titles. A Realtor is a real estate agent who is a certified member of the National Association of Realtors, and is thus bound by its code of ethics and professional standards.
What kind of schooling do I need?
Real estate sales agents need to obtain state licensure, for which they need to complete around 75 hours of coursework and then take a licensing exam. Generally, a real estate agent who wishes to work in more than one state needs to obtain licensure in each state separately.
What's the difference between a real estate agent and a Realtor?
While both perform the same duties and are often used interchangeably, there is a difference between the two titles. A Realtor is a real estate agent who is a certified member of the National Association of Realtors, and is thus bound by its code of ethics and professional standards.
What kind of schooling do I need?
Real estate sales agents need to obtain state licensure, for which they need to complete around 75 hours of coursework and then take a licensing exam. Generally, a real estate agent who wishes to work in more than one state needs to obtain licensure in each state separately.
Do I have the personality for it?
Good real estate agents have excellent interpersonal and communication skills, are good listeners, and also good salespeople and negotiators. They also need to be organized and good at juggling several balls simultaneously.
What can I expect to make?
Average annual income nationwide: $95,000
Since income is commission-based, it varies widely based on locale and the types of properties you deal with, in addition to how much you're willing to hustle. According to experienced professionals, the field has a very high earning potential.
Tales from the Trenches
Rivky Katz
Passaic-Clifton, NJ
Real estate agent with Coldwell Banker realtors, Clifton, NJ
Years in field: 20+
MY TYPICAL WORK DAY
I help owners sell their homes by marketing and showing their property, and I help buyers find homes for purchase, primarily in the Passaic-Clifton area. As an agent, I represent my clients by acting in their best interest and trying to get for them the best possible deal.
I first discuss with my clients what their priorities are for purchasing a home or their expectations for the sale of their house. For buyers, I'll often help them evaluate their priorities by identifying what they need in a home and what else they want in a home. My job is to help them find a home that meets most, if not all, of their needs and as many wants as possible. One buyer may want a location that's near their in-laws while another will want a location on the other side of town from their in-laws. Or it could be a particular feature or layout that's important to them. For the sellers, I prepare a market analysis that compares the value of similar homes in the area to their own home, to give them an idea of the value of their house and strategize how to sell it for its full value.
I help sellers spend their time productively by marketing their house to those buyers with whom they are most likely to have their house's value realized. In addition, I run open houses in order to generate an opportunity to get the sellers the best deal.
The same goes for buyers. I mainly show them houses that meet the criteria for what they're looking for. At the same time, I'll often call them and say, "I know this isn't what you're looking for, but I just want you to be aware that a certain house just came on the market." Sometimes, this will lead us to reexamine and possibly update the buyer's criteria.
On a typical day, I'm marketing my listings, showing properties to buyers, developing new relationships with buyers and sellers, and following up on existing deals, which often entails speaking to the attorneys, inspectors, contractors, or City Hall.
HOW I CHOSE THE PROFESSION
I started off working as a receptionist in a real estate office. After getting a feel for the industry, I felt that I had the right qualities to be a successful agent and took the course to become licensed.
HOW I CHOSE MY SPECIALTY
I don't have a specialty per se — although I've been told my specialty is thinking outside the box! In the early years, this meant I'd also list and sell properties in areas off the beaten path.
WHAT I LOVE MOST ABOUT THE FIELD
There's no better feeling than helping people transition to the next phase of their life by finding a buyer for their house or a house for a buyer. For some, it's to expand their living space, while for others, it's to downsize. Either way, you're providing a service that will make them comfortable, im yirtzeh Hashem, for many years to come.
WHAT I FIND MOST CHALLENGING ABOUT THE FIELD
Clients who work with multiple agents. My first question to a prospective seller or buyer is whether they're working with another agent as well. I firmly believe that buyers will get the best service if they're loyal to one agent, since that agent will then be legitimately working on their behalf.
Another challenge is sellers who have unrealistic expectations of the worth of their house. I always advise my clients not to let their pride get in the way. There was a seller who was asking for a price that I felt was on the high end of the market price range. Amazingly, they received an offer during the first week that was within $15,000 of their asking price. To my surprise, they rejected the offer, and were actually insulted that the buyers felt their house was worth less than their asking price. I warned them this might be the best offer that they get. Unfortunately for them, my intuition was correct. Many months later, they eventually sold it for approximately $75,000 under their asking price.
Sellers also don't realize that asking too high a price can backfire. The window of opportunity for the highest price is when the house first comes on the market. If the buyers feel that the price is too high, the property can become stale and may actually end up selling for less than it's worth.
Setting a price is a balancing act. I try to use my knowledge and experience to guide and educate my clients about current market conditions.
I'LL NEVER FORGET WHEN
I had some buyers from out of town whom I'd been working with for a long time. One particular house came on the market that I thought was perfect for them, but they weren't able to come into Passaic in time to see it. They decided to trust me and made an offer on the house sight unseen, based on my description. They're still happily living there 20 years later!
SOMETHING I WISH PEOPLE KNEW ABOUT Real Estate Agents
Realty is not a nine-to-five job; you need to be available all the time. I originally thought it would be a flexible job for a mother with young children since I could set my own hours. However, to be truly successful, you need to be available full time, which is very challenging.
We are not the cause for high or low prices of real estate. Sometimes the sellers are asking unreasonable prices, and sometimes the buyers are outbidding each other to create even higher prices. I remind my clients to think with their head and not their heart. Are there bad actors who stir the pot? Probably, as there are in any other industry. Ultimately the market speaks for itself.
Finally, despite the popular adage, I tell my buyers that there really are three things they need to consider: location, price, and features. In our area, you can probably only get two out of three. If you want a house with all the amenities in a great location, you're likely going to pay a higher price. If you're more flexible about location or features, you may be able to get a better deal.
How I've Seen the Field Change Over the Years
Over the years I've seen a general pattern that I like to call the "seven years of famine and seven years of plenty" in the market. I've lived through these cycles. The market is constantly changing, but if you're aware of what point of the cycle it's in, then you can adapt accordingly.
Passaic-Clifton has experienced phenomenal growth and is now a vibrant community. It has much to offer, whether our outstanding institutions or employment opportunities due to its proximity to Manhattan and corporations in the surrounding areas. And a recent trend in our area is that grandparents are moving into town to be near their married children. They have their own sets of priorities. Some are downsizing, while others are looking for houses that have features tailored to their current needs.
My Advice for People Starting Out
In this field, there's real potential for growth in your bitachon, since there's no set salary. Deals are ultimately closed due to other people's decisions, which you have no control over.
If you get too busy, don't be afraid to hire others to help with your day-to-day work!
Try your best to be friendly with other Realtors and remind yourself that there's enough business for everyone.
Zalman Shapiro
Surfside, FL
Principal, the Shapiro Re Group, South Florida
Years in field: 13
MY TYPICAL WORK DAY
I'm the principal of the Shapiro RE Group, a brokerage firm specializing in selling luxury homes and condos in South Florida. I currently have a team of 15, with sales agents and admin-marketing assistants who focus on different fronts in order to service all the needs of our constantly expanding clientele.
There's a lot that goes into my day. My team and I handle much more than just a transaction. Buying or selling a property can be a stressful process, especially for first-time buyers, and I provide a steady hand every step of the way so they know they have the support they need. All my clients know I'm available at any time.
I have two daily objectives: to make sure everything is moving along smoothly with my active clients, and to work on lead generation for new business. Marketing is an important aspect of this job — through mailers, social media, etc. I also tour properties with clients, do what's needed to advance a deal, prepare contracts, and more. There's lots of problem-solving involved in this job! In general, when I find myself in a position of needing to mediate between the conflicting interests of the two parties, I work to help each side pinpoint what it is they truly need, and then help them obtain that need, while giving in on something else that the other side needs.
Aside from our day-to-day operations, we're always looking to grow and improve the experience for our clients. For example, we have a development division that heads the sales of the Altair Condo-Hotel in Bay Harbor Islands, the only kosher condo-hotel in Miami.
We also have a few other programs that we're working to roll out in the coming months.
HOW I CHOSE THE PROFESSION
Honestly, I have no idea where the passion came from, but ever since I was young, I've been interested in real estate, and always wanted to be involved in it. I feel very lucky to love the work I do!
HOW I CHOSE MY SPECIALTY
My specialty is working with sellers and buyers of luxury waterfront properties. With clients at this level, you have to really understand the needs of both sellers and buyers. There are a lot of subtleties that make all the difference.
I started my career working at various national luxury real estate brokerage companies. By 2018, I'd built a solid client base and earned enough of a reputation that I decided it was time to change things up. I opened my own brokerage company.
I still remember how I found my first client — by making a cold call to a Jewish-sounding name in the phone book. It turned out that she was an elderly lady who was happy to help me out with parnassah and give me a shot at selling her property. She was actually not the easiest person to work with, but I successfully sold her home. Six months later, the buyer called me to say that he was returning to his country of origin and wanted me to resell the home. So I sold the same property twice in a six-month period!
As the years went by, and baruch Hashem, demand for our services grew, we've added more talented agents and staff to our team.
What I Love Most about the Field
Every day is another journey. You get to meet lots of diverse people, and it's always interesting to hear their stories and what brings them to the area. I've met so many fascinating and amazing people, many of whom went on to became good friends.
WHAT I FIND MOST CHALLENGING ABOUT THE FIELD
In general, realty is a field that's very affected by outside factors. The particular challenge for us right now, in today's very strong Miami housing market, is that there's a very limited supply of properties. I have to use my resources and relationships built over my many years in the industry to find properties for my clients that aren't necessarily on the market.
I'LL NEVER FORGET
I see Hashgachah pratis on a daily basis. It's true mazel to be able to find that perfect match between the seller and buyer, and even when a deal doesn't go as planned, I've seen so often how it all works out perfectly in the end.
For example, three weeks ago I helped a seller put a waterfront condo under contract. At the last minute, our buyer decided to cancel the deal. Understandably, my client was quite upset about this.
Well, fast-forward three weeks — we found a new buyer who was under pressure to buy something quickly for tax purposes (known as a 1031 exchange — this is a method to defer gains from the sale of one property by purchasing a new property with the proceeds). This buyer ended up purchasing the property from my client for $150,000 more than the original buyer would have!
Something I Wish People Knew About Real Estate Agents
Being successful at it is a lot harder than it looks! There are a lot of moving parts to the business.
In fact, while the field has very high earning potential, it also has high burn-out rate. It can be very frustrating when you put in many long hours of work on a certain deal only to have it suddenly fall through, and you end up with zero money for all of your efforts. Luckily, I went through that early period when my children were young and our expenses were much lower, affording me the time I needed to learn the ropes.
MY ADVICE FOR PEOPLE STARTING OUT
Real estate can be a hard field for a beginner to break into. To be successful in general in the business, your service needs to add value for the client. There are many different ways to do this, but you must find something unique to offer that will make them want to work with you over someone else. And consistency is key! There will always be deals that fall apart, but you have to put in the hard work daily and constantly create new business.
Be personable and be open to working with many different personalities. Make sure you truly listen to and understand your client and guide them to what they need, and do everything to ensure they're happy. A lot of my current business is referrals from my past clients, which I see as the biggest compliment I can get.
Sarah Zafir
Woodmere, NY
Real estate agent with Milky Forst Properties, Cedarhurst, NY 
Years in field: 13
MY TYPICAL WORK DAY
As a real estate agent, my job is to represent either a buyer or seller in a sales transaction. When working for a seller, I first meet with them to discuss what they can expect to sell their home for in today's market, and advise them about things they can do to help their home sell as quickly as possible. Often little things like a good clean-out and paint job can really help prospective buyers appreciate a home's value.
The next part of my job is to do everything in my power to get the word out about their home. I arrange and conduct showings, present all offers to the seller, and act as the go-between for all negotiations prior to contract.
When working with buyers, my role is to help them navigate the home search process in the most efficient and stress-free manner possible. When shopping in a high-demand, low-inventory market, it's especially essential for a buyer to be prepared and in-the-know, and to be able to move faster than the speed of light! Having a designated Realtor who can stay on top of the market for you and notify you of any relevant homes for sale can keep the home-buying process from becoming super stressful and all-consuming.
HOW I CHOSE THE PROFESSION
After being home with my children for several years, I was looking to start a career that did not require going back to school. I've always enjoyed home design and chose to be a real estate agent because I thought I could offer vision to people who have a hard time imagining the potential in an older home.
An (unintended) example of this happened recently. During the Covid lockdowns, my husband and I decided to remodel our circa 1980 orange wood kitchen. We painted all the cabinets, changed the hardware and put in wallpaper, all on our own. Since then, I've had colleagues of mine who are showing houses with similar kitchens ask me for my before-and-after pictures to show their clients what they can do with theirs.
HOW I CHOSE MY SPECIALTY
I specialize in residential real estate. I service the greater Five Towns area, where I've been living since I was 11 years old. In fact, the first house I sold belonged to my parents' neighbor! It's important for an agent to be very familiar with all aspects of the neighborhood in which you work, as many people will look to you for guidance on the different choices of communities and shuls.
WHAT I LOVE MOST ABOUT THE FIELD
I love the flexibility that it offers; you're never on the clock and for the most part can choose your working hours.
WHAT I FIND MOST CHALLENGING ABOUT THE FIELD
The shortage of affordable or even semi-affordable homes for young families has definitely become a serious challenge. This isn't specific to my area; it's the general real estate climate right now (as the recent Kichels series about the Lakewood area illustrates). In any frum area, the demand tends to rise — so I don't see this being remedied any time soon.
I'll Never Forget When
Working with people in a process like this can definitely get interesting. While most people are wonderful and very grateful, you do have to build up a solid backbone to deal with some of the negativity that will inevitably come your way. I once had a guy tell me I was the worst real estate agent he'd ever dealt with and "too passive" because I couldn't get his offer accepted at more than $100,000 under the asking price.
SOMETHING I WISH PEOPLE KNEW ABOUT Real Estate Agents
While the field definitely has the reputation for attracting more cutthroat and pushy personality types, that's certainly not true of all Realtors. There are more mild-mannered, genial people as well. In fact, I'd say the most important trait for a real estate agent to have is patience, since the home sale-purchase process can often be a long and emotionally charged one.
Real estate agents get paid on commission, so we only get paid once a sale closes. Often, a Realtor will work with a buyer for months or even years, looking at house after house, and then the buyer purchases his house with another Realtor — and the first Realtor makes nothing.
So while there are no hard-and-fast rules, sticking with one real estate agent is the fairest practice. We work hard for you, and your loyalty is greatly appreciated!
MY ADVICE FOR PEOPLE STARTING OUT
Getting your name out there in a saturated market can be hard. Working with an agency that has a good reputation in your area is great place to start. I'm grateful to be working with Milky Forst, who has so much experience and wisdom to share.
(Originally featured in Mishpacha, Issue 889)
Oops! We could not locate your form.
>