| Communities |
Small Victories Add Up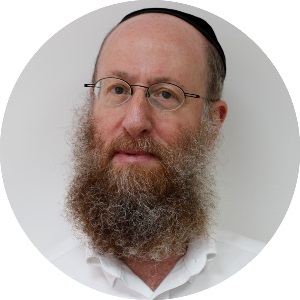 | March 21, 2018
Europe's Jews face an assortment of challenges, and with the help of a dedicated corps of rabbanim, they hope to persevere and even thrive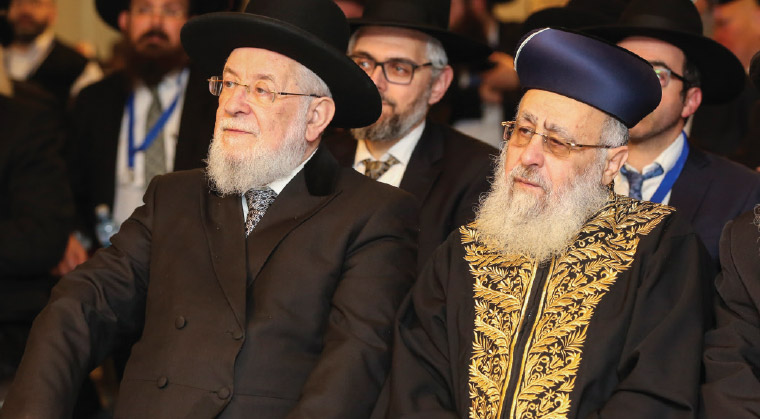 FACING THREATS WITH MORAL COURAGE It's been decades since so many rabbanim gathered under one roof in Bucharest (Photos: Itzik Belenitzki and Binyamin Rose)
abbis are accustomed to fielding tough questions, but Rabbi Yisrael Meir Lau, Israel's former Ashkenazi chief rabbi, remembers 40 years back to one hard-hitting inquiry from a skeptic, and the unforgettable rejoinder from a man least likely to give the right answer.Rabbi Lau was participating in a forum in front of a Jewish youth group, organized by Matti Megged (1923–2003), a legendary IDF brigade commander who helped capture the Golan Heights in 1967. Megged was a renowned poet, literary critic, and University of Haifa lecturer."He said many things I didn't like," said Rabbi Lau, who retold this story to a rapt audience of 250 rabbis at last week's annual conference of the Rabbinical Centre of Europe (RCE) in Bucharest, Romania. "I was there to represent the Orthodox view."
An 18-year-old girl in the audience challenged Rabbi Lau, suggesting that rabbis can't be as demanding as they were 2,000 years ago, and the time had come to update Jewish observance to 20th-century norms.
"Before I could answer, Matti Megged, who was sitting to my left, said, 'Kevod Harav, I'm sorry to jump in, but I'd like to answer that question from a secular Jewish perspective,' " Rabbi Lau said. "Little did I know that his answer would be better than anything I could have said."
"Young girl, you don't know me," Megged began. "I'm a professional writer, but drawing is my hobby. I pack a canvas and colors wherever I go. When I see a scene or person who looks interesting, I stop the car, sketch it, and finish the drawing at home. I have a collection of hundreds of such drawings.
"I attend every new art exhibition in Tel Aviv. I always see one or two pictures I don't like. You know what I'd like to do? Go back to my car, fetch my colors, return to the exhibition, and change the drawing to please me. You know what would happen if I did that? They'd ask, 'Who authorized you to do that? If you don't like the picture, don't hang it in your living room.' They would arrest me for vandalism and call me barbaric."

Megged turned to his right to point at Rabbi Lau. "This rabbi is no vandal, and he's not barbaric. You don't have to follow it if you don't like it, but the Torah was given to Moses on Mount Sinai. This rabbi isn't authorized to repaint it."
Talking Sense
Rabbi Lau is a masterful storyteller, but this one was especially powerful, delivered in a land formerly ruled by an atheistic Communist regime. Rabbi Lau counseled rabbis to be resolute in defending the Torah's authenticity, but his first commandment to them was "love your congregants."
"If a rabbi loves his congregation, they will love him," Rabbi Lau concluded. "If they love him, they will listen to him and happily accept his authority."
That theme was repeated often during the three-day conference, which marked the 18th anniversary of the founding of the Rabbinical Centre of Europe. The organization provides financial support, guidance, and a wide range of religious services, including kashrus, mikvehs, marriage and divorce, and conversion. Some 700 rabbis in dozens of European Jewish communities access the RCE's services.
The conference also took note of the serious legal and political challenges facing European Jewry, including attacks on religious freedoms and the rise of anti-Semitism and far-right political parties. Israel's Sephardic chief rabbi, Rav Yitzchak Yosef, warned that rabbis must band together and present a united front.
"If we don't take a unified stand, we face a very murky future with unknown consequences," Rabbi Yosef said.
(Excerpted from Mishpacha, Issue 703)
>