| The Rose Report |
Six Takeaways on Israel's Fourth Election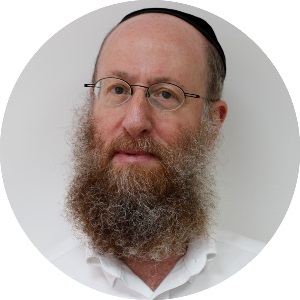 | December 30, 2020
The odds on Bibi keeping his seat, Gideon Saar snatching it from him, and why Israel's fourth election in the past two years is a harbinger for a fifth election
In his own words, Eyal Arad has made good money advising prime ministers from Binyamin Netanyahu to Ariel Sharon and Ehud Olmert. Arad, considered Israel's savviest political strategist, shared his political counsel for free with the foreign media last week in Jerusalem, where he crunched the odds on Bibi keeping his seat, Gideon Saar snatching it from him, and why Israel's fourth election in the past two years is a harbinger for a fifth election.
1. Old Political Blocs Are Crumbling
Long gone are the days when the victorious party — be it Labor or Likud, centered around big-name candidates like Netanyahu and Begin, or Ben-Gurion and Rabin — could win 40 to 50 Knesset seats and easily form a coalition with two or three eager smaller parties. Gideon Saar's split from the Likud means there are now four parties vying for the right-wing vote — Likud, Saar's New Hope, Naftali Bennett's Yamina, and Avigdor Lieberman's Yisrael Beitenu.
The left and center left are also hopelessly split between the dying embers of Benny Gantz's Blue and White party; Yair Lapid's Yesh Atid; Ofer Shelach, who just split from Lapid; and Meretz, who always cobbles together just enough votes to avoid political extinction.
"What we are going to see in this campaign is less fighting between the two blocs — the right and the left — and more infighting within the blocs," Erad says.
Which means we should expect precious little debate over the issues, but plenty of factional spats over who is the purest of the pure.
2. Undecideds Will Decide the Election
With the blocs hopelessly splintered, it's no surprise that more voters than ever are sitting on the fence. Normally, up to 10% to 15% of Israeli voters are what Eyal calls "switchers." This time, polls indicate up to 50% of the electorate may jump ship from the party they voted for last year. It's a very volatile situation, Arad says.
"More than 30% of the voters who have already declared their preferences to pollsters are uncertain whether they will really vote that way at the end," Arad says. "That's why one day Naftali Bennett can have over 20 seats in the polls, and then the next day lose almost 30% of his support to Gideon Saar."
No candidate for prime minister, including Bibi, is polling above 50% when voters are asked who they see as best-suited to be prime minister. The really bad news for Netanyahu is the erosion of his support among the Likud faithful.
"Likud voters used to give Netanyahu 85% to 90% favorability ratings," Arad says. "That's now dropped to 60% to 65%."
3. The 4th Time Is No Charm
Allow me to interject with my own 27½ years of firsthand experience with Israeli politics. The vast majority of Israeli voters are right-wing and/or religious or traditionally observant. The parties they vote for will win 75 to 80 seats in the next Knesset.
However, there are more shades of "right" and "religious" than there are colors in the rainbow. The differences are stark and irreconcilable. Saar says he won't sit with Netanyahu. He has to stick with that line, at least through the elections, if he is to differentiate himself from the Likud. Avigdor Lieberman has proven his willingness to sit in the opposition rather than join forces with the chareidim, who have become his whipping boys, or Yamina, whom he regards as "messianic" thanks to Betzalel Smotrich.
So even though the right wing is double the size of the left, much of the right has planted its flag in the anti-Bibi bloc.
"There's always a risk in making predictions, but I don't see any situation by which Mr. Netanyahu can form a coalition of 61 seats," Arad says. "In fact, taking an average of the seven major polls, none of the blocs get to 61. So if no one can form a government, we have to prepare ourselves for the idea of a fifth round. If you ask me, that's the most likely scenario right now."
4. The Left Is Down, Not Out
The Labor Party may be invisible, but Arad calls that "temporary" because they still have an infrastructure. Five years and four elections ago, the center-left Zionist Camp won 24 seats with nearly 800,000 votes.
"Those 800,000 voters did not disappear," Arad says. "They still hold the same views they held then, and they're looking for a new home."
Some have gravitated to Gideon Saar, who has galvanized the anti-Bibi bloc, but Saar's right-wing views will wear thin on them as the election approaches.
Arad contends that a new center-left party that includes Avi Nissenkorn (Benny Gantz's justice minister and former Histadrut chairman), Tel Aviv mayor Ron Huldai, and Tzipi Livni (coming out of retirement) could leverage Labor's organization and fundraising platform to win 15 to 20 seats, cutting Saar down to size and "entirely changing the possibilities of coalition building."
5. Saar and the Missing Killer Instinct
I've often described Gideon Saar in my articles as a "kinder and gentler" version of Binyamin Netanyahu. Saar is a career Likudnik like Bibi and adheres to the party's core Jabotinsky values of nationalism and liberal democracy, but he expresses himself without the hubris that often turns people off to Bibi. Saar's wife is Geula Even, a leading Israeli news presenter well respected by her colleagues, which provides her hubby with a dose of immunity from the backstabbing Israeli media.
But being nicer than Bibi won't go far. This election will be more cutthroat than ever. Eyal Arad is coauthor of a book titled Killer Instinct, which presents psychological analyses of political, organizational, and leadership processes. I asked Arad whether Saar possesses killer instinct.
"You should know that Saar and I have been good friends for a long time," Erad began. "He started as a political correspondent for the very left-wing magazine Ha'olam Hazeh and later worked in the same position at Channel 2. He is certainly a very skilled political player, highly intelligent and very experienced.
"But I believe that like most people of his generation, he lacks the 'X factor' — the charisma that Mr. Trump, Mr. Netanyahu, and even Boris Johnson has. It's an undefined element that makes someone a leader. The attraction to him is more intellectual than passionate."
6. Is There One Last Rabbit in Bibi's Hat?
Wagering against Bibi Netanyahu in elections is like betting against Tom Brady in the Super Bowl — the odds are stacked against you. Netanyahu has a long track record of accomplishments that nobody can deny. He has kept Israel out of war while restoring its deterrence against Iran, Hezbollah, and Hamas. He has been proven correct that peace does not run through Ramallah by signing pacts with four Muslim nations in concert with President Trump.
Bibi's reputation and American connections enabled him to swing a deal with Pfizer to import enough COVID-19 vaccines to inoculate the majority of Israelis by election day, G-d willing, putting the dreaded pandemic and its accompanying lockdowns behind us. However, by February, Netanyahu's trial on breach of trust and bribery charges will be in full swing.
"There is no legal measure by which he can stop that," Arad contends.
Bibi's bigger problem will be the economic havoc COVID-19 has left in its wake. "The single concern of the Israeli public today is jobs and unemployment," Arad says. "If Netanyahu can do something, maybe by drawing on his experience as finance minister to create a more serious team of economists than the one he has now, and create the feeling that only he can tackle the issue of jobs and unemployment — that's his only chance of saving himself from a major defeat."
(Originally featured in Mishpacha, Issue 842)
Oops! We could not locate your form.
>