| FamilyTable Feature |
Simply: Simply Gourmet. Every Day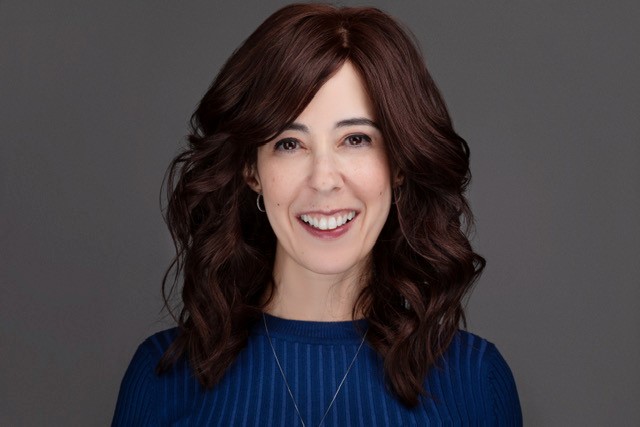 | November 2, 2021
Rivky Kleiman speaks about her new cookbook, Simply: Simply Gourmet. Every Day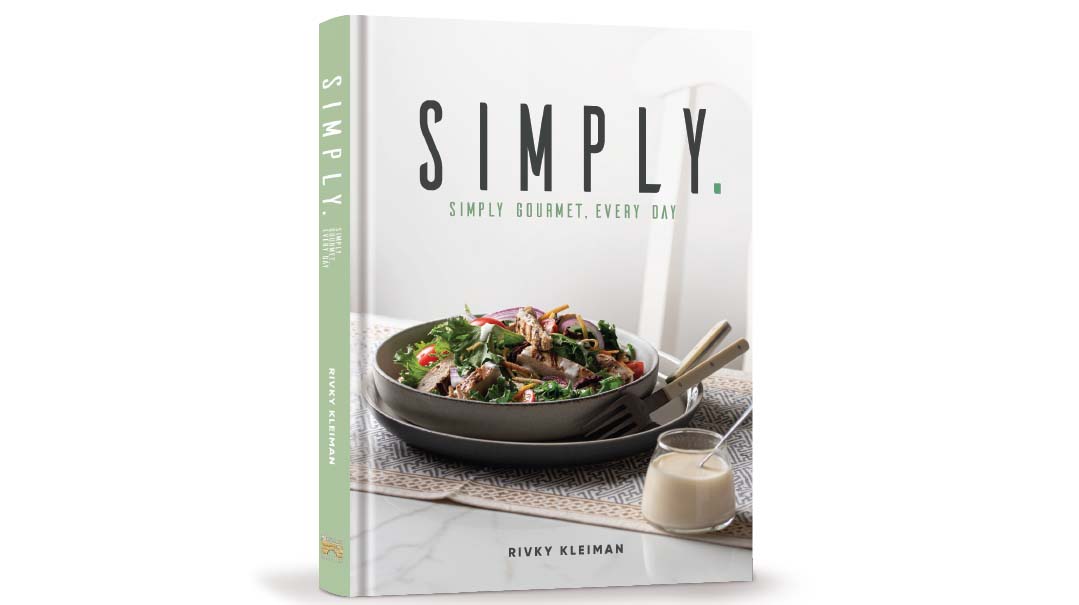 The timeline of Jewish food has had many shifts since the first bowl of chicken soup was served to a cold-ridden toddler (his name was Shloimy, if you must know, and he's all better now…). First came the food bloggers. The kosher food bloggers followed, and influencers brought up the now-flooded marketplace, vying for our attention to try their recipes. The hype made us pine for the olden days when a plate of herring and some homemade brisket graced our tables.
That's why it's so exciting to find a food personality who combines talent, creativity, and over-the-top humility (is that an oxymoron?). Well, we at Family Table accomplished that. We didn't have to look too far. You see, our very own Rivky Kleiman synthesizes all three, pure and "Simpl(y)."
Chaia Frishman: What was the catalyst for writing a new cookbook? Were there too many recipes to fit into the first one you published?
Rivky Kleiman: I never stop brainstorming new recipe ideas. I got amazing feedback from readers, friends, relatives, and the staff at ArtScroll, telling me how successful Simply Gourmet was and that people wanted more. At many demos, the most oft-asked question was "When is the next cookbook coming?" Even my eight-year-old nephew, who took over some cooking duties during Covid lockdown, commented, "Tante Rix, you really need to write another cookbook."
CF: What distinguishes Simply. from its predecessor, Simply Gourmet?
RK: I will always remain true to my MO and what I'm about when it comes to food. I named this book Simply: Simply Gourmet. Every Day. While I'm confident that none of the recipes in Simply Gourmet were ever beyond the abilities of the home cook, I upgraded that philosophy because I know that in the last few years our lives have gotten even more frenzied and rushed. I envisioned a book for that mom who came home after work and wanted to whip up something special for dinner that was doable with the ingredients in her pantry and in half an hour or less. Equally important was to be able to make something amazing for a special occasion that doesn't involve too many time-consuming details.
CF: You set a goal, and you met it. How does that translate in the content of the cookbook?
RK: When I develop a recipe, I go all in. I put myself in the place of a busy mom with a bunch of little kids, coming home from work, busy with community, making dinner while simultaneously prepping for Shabbos. Nuances as basic as "Does this lady want to start separating eggs at this hour of the evening?" to "If we can make it in two pots, can we make it in one?" were considered every step of the way.
To be sure, both books are user-friendly. The distinction with Simply is that nothing in it is complicated, yet it still retains its originality and creativity. The foods are ones you're familiar with, but they might have an unexpected twist. For example, inspired by the crazy popular chicken poppers, I created Firecracker Salmon Cubes. It's a great appetizer, and I was even able to reduce the sugar content for added health benefits.
Another goal was to gently expand the home cook's repertoire. Maybe you used rice vinegar only for your sushi salad. Here you'll find recipes that will reveal a new use for it, like roasted veggies. Most of the ingredients included in the book can be found in the average pantry, but the few new ones are so delicious and rewarding that they must be added to the kitchen regulars. For example, I have a lemon-tarragon dressing. Instead of just using it in a leafy salad, I incorporated it into a quinoa power bowl. People might not be so familiar with it, but this synthesis makes it less daunting.
I like when food adventures are approachable goals. The book represents me and my love of not only creating recipes, but also sharing them and empowering others to feel comfortable when they cook. The credo of the book can be broken down into four words: "Classic, with a twist."
CF: What makes the layout of Simply. similar to or different from your average cookbook?
RK: Well, of course it's divided into typical sections — soups, apps, mains, etc. But I'm really excited that my aim to make things simpler was underscored in the Simple Supper section (say that five times fast). Throughout the cookbook, anything that needed ten minutes or less of prep time and could make it to the table from start to finish in under an hour got the Simple Supper icon. There are numerous recipes that can allow you to have dinner on the table in less than 30 minutes.
The pièce de résistance is at the end of the book, where there's a compilation of many simple suppers. Each page includes accompaniments to create a full meal, along with tips and tricks and a prep-ahead guide to ease the dinner dilemma. It's a tool that sets out to make the homemaker's life calmer and more pleasant. It's the only cookbook where I encourage readers to start reading at the end of the book! It'll be your new best friend in the kitchen.
CF: How does the period of "cookbook writing" affect your family?
RK: I first want to say how grateful I am to my family for putting up with me during the process! Taste-testers are always important, and my kids, having grown up as foodies, made the perfect ones. They offered hands-on assistance with the book too.
My daughter-in-law Zisi is a graphic artist, and she designed the book's cover and layout. My sister-in-law Esther Leah and my daughter-in-law Hindy helped me translate my thoughts into text every step of the way.
Full days of photo shoots and recipe testing can be very overwhelming. My aunt Nechama is like a big sister to me, and she was extremely helpful and there for me. Having my family around all the time to keep me company and encourage me was really a boost. (And they certainly didn't complain about the feast served after a photo shoot!)
CF: Every recipe developer claims they can't choose a favorite recipe because each one is like a child. But let's be honest, the recipes won't get insulted if you clue us in on your favorite.
RK: I have a lemon-maple glazed side of salmon that I developed and left for my family one night when my husband and I weren't home. I came home, and the kids told me they were blown away. I won't say any one recipe is my favorite, but I have quipped that it was worth writing the cookbook just for that one!
Another time, my mother requested a pareve protein-packed soup. We settled on a white bean and vegetable soup. I started by sautéing porcini and portobello mushrooms with yellow squash, shallots, celery, parsnip, and garlic. The end result has an underlying meaty, smoky flavor profile. My son-in-law didn't know what he was eating when he tasted it and couldn't stop. So that's another favorite.
CF: What's something that you're especially proud of in creating this new cookbook?
RK: First of all, I love playing with flavors. I test and retest and test again. Each recipe goes through so much scrutiny, and I love making sure it's going to yield the same dish for the home cook that it did for me. I have to anticipate any confusion and clarify it before the cookbook goes to print. I spoke to kashrus agencies to discuss cleaning vegetables. I even did scientific research to see how certain ingredients interact with each other.
Just to cite one example, I had a recipe that was delicious and got rave reviews from my family, a Rosh Hashanah-inspired honey-apple muffin. But it didn't get the height and dome shape of a muffin top. I did some research and discovered that honey, although it's a sweet component, actually has acidic tendencies, which inhibited the growth of the muffin. By reducing the other acidic ingredients, we hit the jackpot.
Ensuring that everyone who tries my recipes will feel successful makes all the hard work worthwhile. That's why I feel extra proud of the spice blends that my son and I developed to alleviate the need to take out many ingredients. Recipe in a Bottle was created to make cooking even easier! As readers of these pages know, it just launched a few weeks ago. Instead of taking out lime juice, black pepper, salt, chili powder, and coriander for the Chili Lime Rub Delmonico, I can grab a bottle of the spice blend and use the extra free time to actually sit down and enjoy a cup of coffee, maybe even with a yummy honey-apple muffin.
(Originally featured in Family Table, Issue 766)
Oops! We could not locate your form.
>