| Metro & Beyond |
Shortages Strike Key Covid Drug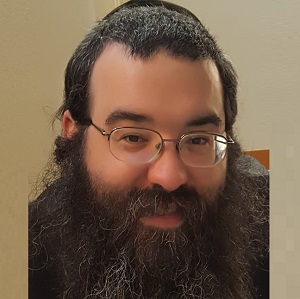 | December 28, 2021
As Omicron surges, monoclonals fall short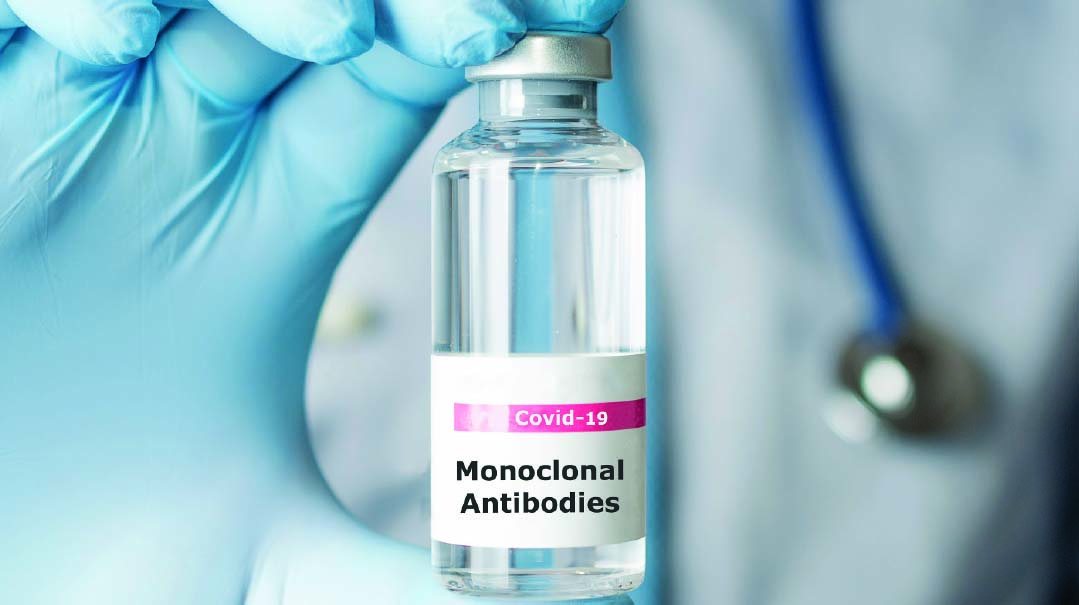 A perfect storm of unfortunate factors is leading to a national shortage of a key treatment for Covid — just as the need for it is becoming acute.
Sotrovimab, a monoclonal antibody manufactured by GlaxoSmithKline, is the only such treatment that is proving effective against the rapidly spreading Omicron variant, but as of now, its availability is critically limited due to supply chain issues, labor shortages, and political miscalculations.
"Everybody suddenly wants to use the Glaxo product," says Dr. Reuven D. Cofsky, chief of infectious diseases at Brookdale Hospital Medical Center. "But there is one problem — supply. Of the 55,000 doses in the United States, New York's share, given out last Tuesday, was 4,200 doses.
"This is what happens when politicians and bureaucrats make the decisions about where to send it. One hospital that I know has 30 doses. We don't know how long it's going to last. Mount Sinai has, I think, 45 doses."
In hospitals, increasingly, the acronym MOAB stands for monoclonal antibodies, the mother of all treatments once a patient becomes ill with Covid (echoing its use in military parlance as "massive ordnance air blast," or more popularly, the "mother of all bombs"). It is a drug made artificially to mimic antibodies, which can blast away the effects of Covid in 24 hours.
"This is a synthetic antibody," says Dr. Cofsky. "They take a part of the virus and they make antibodies against it. This is artificially produced, as opposed to the plasma that was given last year, which was given by donors. The shorthand in the hospital is MO for monoclonal and AB for antibodies, so it's Moab."
"We should have Ammon too," he jokes.
The new, fast-moving Omicron variant, however, has rendered much of this genre of treatment obsolete. Until now, there have been three main companies producing MOAB: Eli Lily, Regeneron, and GlaxoSmithKline. Eli Lily's first product worked well against the original strain, but not against Delta. Regeneron became the go-to choice against Delta. But neither Eli Lily nor Regeneron could come up with a viable alternative for Omicron.
The only brew that did work was sotrovimab, a MOAB made by the British company GlaxoSmithKline. The other companies are trying to upgrade their drugs to work against Omicron, but they will only become available in three months.
But now sotrovimab has fallen victim to the same familiar litany of supply chain delays and labor shortages that have bedeviled so many other common household items these past few months. And this has led to a rationing of the drug.
"I am one of the gatekeepers, and it's very hard," says Dr. Cofsky, who is one of several doctors authorized to distribute the precious few monoclonal antibodies treatments allocated to New York City. "Point blank, it's rationing — you have to choose who gets it and who doesn't. I don't like the position I'm in."
When the Omicron variant emerged from South Africa earlier this month, it rapidly subsumed virtually all the other active variants. New York state has now broken records on most of the past ten days for new cases. On December 24, the nearly 50,000 new cases in a 24-hour period was the most recorded since the pandemic started. Ditto for Florida and Kansas. New Jersey set a Covid record for the third straight day Sunday.
"In the hospitals that I am involved with, the rate of hospitalization is going up significantly," Dr. Cofsky said. "One hospital that pre-Omicron had maybe five or six patients now has up to 50. Another one that was in the eight to ten range now is in the 40s. And it may be even higher today than it was a couple of days ago."
Dr. Cofsky says there is some good news amid this gloom: Omicron seems to be much less virulent than previous strains, so people are not becoming critically ill at the same rates as at the beginning of the pandemic. "Most of the patients now are not as sick as what we saw last year. They need hospitalization. Most of them, and there are some exceptions, don't need ICU. But there are a few who do."
By last week, over 90 percent of Covid cases in New York, and 70 percent around the country, were from the Omicron variant. And the Eli Lily and Regeneron antibodies were not working against Omicron.
The US Centers for Disease Control and Prevention stopped delivery of the other antibody treatments and began feverishly attempting to increase shipment of the Glaxo drug. An additional 300,000 are scheduled for delivery in January.
Florida is the only state to actively market the antibodies treatment for Covid patients. Governor Ron DeSantis, a Republican seen as a future presidential front-runner, has ordered hospitals in the Sunshine State to keep a supply of the monoclonal antibodies treatment on hand. DeSantis has not been shy about touting this policy.
"We were able to keep tens of thousands of people out of the hospital, and certainly keep thousands of people alive," he said.
Dr. Cofsky cautions that the antibodies are not for everyone, however.
"The standard in medicine," he says, "is to give antibodies early, in the first two or three days, to people who have either no symptoms or only mild symptoms."
Furthermore, the antibodies are never prescribed for patents who already require oxygen.
"It doesn't help them," he notes. "It may even make things a little worse."
Dr. Cofsky observes that one recent patient he treated wasn't that sick but is a heart transplant patient. "If he gets Covid, it could be devastating."
The current shortage comes at a precipitous time for the pandemic, when cases are shooting up to all-time highs and hospitals are preparing to be flooded.
"Glaxo is a British company," says Dr. Cofsky. "They're sending us some, but I'm sure we're not their number one priority."
(Originally featured in Mishpacha, Issue 892)
Oops! We could not locate your form.
>