| Parshah |
Sharecropping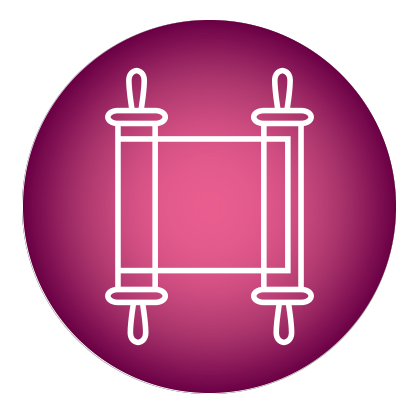 | May 17, 2022
The mitzvah of Yovel is an opportunity for future generations to relive the Har Sinai experience

"And you shall make fiftieth year holy, and proclaim freedom … It is Yovel… (Vayikra 25:10)
W

e're given Eretz Yisrael to keep Hashem's mitzvos. Rav Yitzchok Zilberstein once said, "In Eretz Yisrael even the apples have a yarmulke." In Eretz Yisrael, we can't even eat an apple without checking whether terumah and maaser have been separated. This adds to our awareness of our Jewish obligations at all times. (Rabbi Michoel Fletcher, Do You Know Parshas Hashavuah?)
When I first moved outside of Yerushalayim, one of the draws for out-of-town me was the profusion of gardens that came with many apartments. While they may have been reminiscent of the backyards of my childhood, these poor gardens had no delusions of grandeur, being postage-stamp sized, but still, they were a place to dig and plant and watch the sun set.
The mitzvos of Shemittah and Yovel also add greatly to the Jewish consciousness in Eretz Yisrael. Stopping work every seventh year with bitachon that Hashem will nevertheless provide is a test that's nonexistent in chutz L'Aretz. The mitzvah of Yovel, which comes every 50th year, after the seventh shemittah cycle, involves not working for a second successive year, sending away our slaves and giving back our land to its original owner. These bring the challenges of living as a loyal Torah Jew in Eretz Yisrael to even greater heights.
The mefarshim suggest various reasons for the mitzvos of Shemittah and Yovel. Another possible reason we'd like to suggest could be that these mitzvos promote a feeling of achdus. The fruit of the seventh year isn't forbidden, but is shared equally and can be eaten by anyone.
There was another perk to these plots — that of properly keeping shemittah. In Yerushalayim, we felt shemittah when we shopped and needed to double-check labels and compensate for lacking produce. But now, I was responsible for watering according to halachah and restraining myself from pulling stray weeds.
I remember the first year following shemittah when I tackled weeding again. There was one weed that had its roots so enmeshed after a year's freedom, the boys and I dug "straight down to China" to get it out. It was with great pride that we stood around that gaping hole. Even after shemittah, the effects of the mitzvah lingered.
Rashi asks, "What's the connection between Shemittah and Har Sinai?" The Kli Yakar finds a number of similarities between Har Sinai and Shemittah and Yovel. He says the mitzvah of Yovel is an opportunity for future generations to relive the Har Sinai experience.
Chazal say that the mitzvah of Yovel only applies when all Jews live in Eretz Yisrael, but not after the ten tribes were exiled. So why is there no requirement to keep the mitzvah of Yovel nowadays?  Why should those Jews still in Eretz Yisrael not be inspired by the mitzvah of Yovel? Continuing the theme of the Kli Yakar, we can explain that at Har Sinai everyone accepted the Torah in unity.  For us to relive the Har Sinai experience, we all need to be present. If even one Jew is missing, it's as if we are missing a limb. This reinforces the idea that these mitzvos strengthen our love and concern for our fellow Jews. The beauty of living in a land where even the apples wear a yarmulke.
Many of the apartments on my block boast these small gardens. I'm always amazed at the creativity and efficiency families exhibit to utilize this area to the maximum. We have a cherry tree and a mutinous apple tree that puts forth one apple a year. My neighbor above me has a beautiful grape arbor, and the neighbor to my right manages a pomegranate and lemon tree. Still another has cherry tomatoes and other vegetables. It's truly a sight come springtime. But what's even more worthwhile is the repeated knock on my doors during the growing season.
"We wanted to share our grapes with you," my neighbor's son holds a huge bowl of the luscious green orbs. "Terumah and maaser were taken."
Every Rosh Hashanah all the neighbors receive luscious pomegranates to be shared for simanim. This year the Lemon Tree Family treated everyone to huge lemons for mishloach manos. Each item is always accompanied with the reassurance of terumos, maasros, and shemittah k'din.
I may have moved out of the holiest city on earth, but the atmosphere in our small suburb reflects the kedushah we all share.
(Originally featured in Family First, Issue 793)
Oops! We could not locate your form.
>