| The Current |
Seminary and Yeshivah, Suddenly Out of Reach?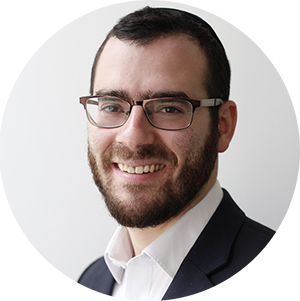 | July 1, 2020
With an end to Masa grants, the price tag for a year in seminary or yeshivah just jumped by thousands of dollars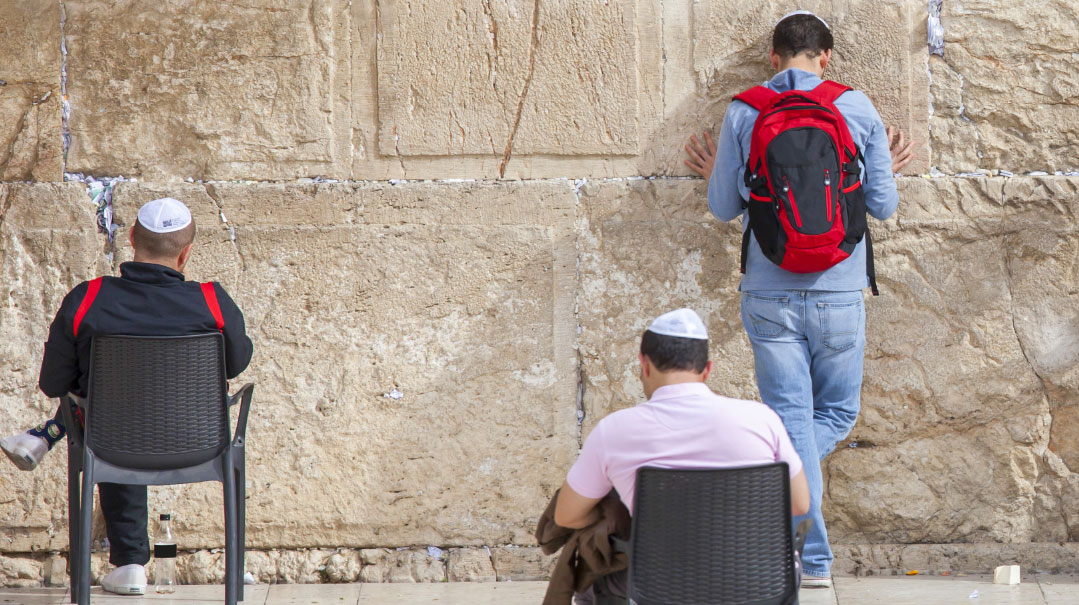 It's only a few short months since many yeshivah and seminary programs in Israel faced a "last plane out of Saigon" moment — forced to charter flights to get their students home before COVID-19 closed off the country's air space.
But last Tuesday, only weeks before the start of the new school year, and just as they were wrestling with the nightmarish logistics of operating under coronavirus strictures, another blow fell: The price tag for a year in seminary or yeshivah suddenly jumped by thousands of dollars.
In an email to the dozens of North American and British institutions providing gap-year Torah programs, the Jewish Agency's Masa program — which brings thousands of young adults to Israel on gap-year trips annually — informed them that all subsidies to Jewish education for students under 22 years of age would vanish.
"Demand for Masa programs is increasing significantly as job markets tighten and universities remain closed for in-person classes," said Masa's acting chief executive Ofer Gutman. "With over 7,000 pre-registrations, together with our funders, we had to make difficult choices that advanced our strategic priorities while maximizing our funds."
The news that those "strategic priorities" apparently discriminate against Torah study, with the entire spectrum of Orthodox programs — from Bais Yaakov to Modern Orthodox and kiruv programs — axed at the same time, as secular gap-year programs are either untouched or only partially affected, set off a firestorm within the post-high school yeshivah and seminary world.
"The majority of Bais Yaakov seminaries get Masa money, up to around $2,700 per eligible student, and these cuts can be equal 10 to 20 percent of the budget for some schools," says Rabbi Zecharya Greenwald, of Me'ohr Seminary, and one of the heads of the Seminary Va'ad. "Many hundreds of people are going to be affected. We are hearing from some parents that they just don't know how they will pay the difference. I don't know how many won't be able to come, but there will definitely be some fallout. If cuts need to be made by Masa, they should be even across the board. Instead, the only sector to have been cut almost entirely is religious studies programs."

The Jewish Agency, for its part, insists that "there is no specific exception in the cuts made to the Jewish Studies program," but institution heads said that Masa's solution — a vague plan to match donations with Israeli government funds — is a smokescreen intended to transfer the burden to Orthodox communities.
"There is a stereotype that Americans are all wealthy, and that the Orthodox will come anyway," said one seminary head.
But coming out of a meeting with Jewish Agency heads at press time, World Mizrachi chief executive Rabbi Doron Perez expressed hope that there would be a resolution, saying, "We felt that we were heard and that they're working to bring additional solutions to the table."
The battle to reverse Masa's diktat is complicated. Multiple seminary and yeshivah program heads refused to speak on the record, for fear of endangering their relationship with Masa. Ironically, the agency remains the only source of entry permits for students, with the Interior Ministry — led by Shas's Aryeh Deri, a chareidi politician — refusing to issue them over coronavirus risks.
And the struggle against the Jewish Agency's decision has other political undertones. The March elections for the World Zionist Congress — the governing body responsible for Masa, among other things — brought about a historic change, as Eretz Hakodesh, a new chareidi party backed by gedolei Yisrael, broke Reform's long-standing control over the institution.
Up to $1 billion of funding worldwide for Jewish causes — including unprecedented new funding for chareidi yeshivos — is potentially in play, depending on ongoing coalition negotiations within the World Zionist Organization. But just months before the balance of power at the opaque institution changes in October, Masa's decision has some wondering whether this is an attempt to create facts on the ground before Orthodox political power can prevent it.
For the hundreds of parents shocked by thousands of dollars of extra tuition, this is not about politics; they just want their children to go to yeshivah or seminary in six weeks' time.
Off the Record
"A lot of the parents don't yet know that this is happening — they're still waiting to hear from Masa," says the head of an established Bais Yaakov–type seminary that draws girls from across the US and England. "They're assuming that they'll be getting almost $3,000 toward tuition. This is going to be a very big issue for them."
Comments like this, repeated over and over, show just how shaken the seminary and yeshivah worlds are by the sudden Masa cuts. For years, the grants available for North American students have been progressively scaled back, while those from places that Masa classifies as less-wealthy — like South America, South Africa, and parts of Europe — remained high. But even after the downward trend of recent years, income-based grants of almost $3,000 were readily available to families from L.A. to Lakewood. The axing of Masa grants threatens to rearrange the seminary and yeshivah landscape. Some institutions may not be financially viable, and hundreds of students may end up with no Israel experience, seen by many educators as transformational.
While ultimately only Masa knows exactly how many will be affected, a source familiar with Masa's operations estimates that the numbers are in the many hundreds in the Bais Yaakov seminary sector alone.
"About 500 girls typically get significant scholarships of at least $1,500, which is the lowest bracket of income-based assistance, and many of those were receiving $2,000 or the maximum of $3,000," said the source. "There will be hundreds of families who will be reconsidering whether they can afford to send their daughters."
Rabbi Zecharya Greenwald of Me'ohr sees the latest financial stress as coming at a particularly challenging time. "Corona has brought many challenges, and this year was going to be very expensive anyway. We've had to leave rooms unoccupied in case students need to quarantine. Also, if girls can't go to families for Shabbos and are locked inside, we'll have to make every Shabbos in seminary, which will require finding alternatives that are very expensive. We will need to add more programming and organized trips if they can't go out as normal."
Out of an average 13,000 annual Masa participants in recent years, around 4,500 come from the full range of Jewish studies programs. Of that, an estimated 3,000 come from North America, and the gap-year programs in the Modern Orthodox world figure heavily in that number.
Mrs. Shira Hershoff, a teacher and director of Israel Guidance at YULA, a girls high school in Los Angeles, says that the news of the Masa cutbacks have had an immediate impact. "I've already had a few parents calling me saying 'if I'm not getting Masa I'm not sure I can send my daughter,' but it's too early to say how many that will affect," she says. "In the Modern Orthodox world, many parents sacrifice a lot to send their children for a year to Israel."
One mother said that if she lived off credit card debt, she could send her daughter, Mrs. Hershoff says. "The connection with rebbeim and moros who become their mentors is an anchor for so many students, which makes all the difference in how they keep Shabbos, or what type of person they marry."
But although commitment to a year in Israel is high in the Modern Orthodox community, Mrs. Hershoff explains, the fallout from Masa's reduction means less money in the communal pot, and more financial burden on parents. "These are families already paying yeshivah high school tuition of $30,000 per child, and for parents already sitting on the fence regarding a year in Israel, the financial burden will make it harder to convince them to send their daughters — which would be devastating, because this year is critical for these students."
Rabbi Michoel Green, overseas director at Bnot Torah/Sharfman's, agrees on seminary's transformative nature. "The year in Israel continues to impact communities across North America and beyond, and there are countless students who can attest to how critical Masa funds have been in ensuring that students are able to come."
Similar fears are echoed across the Atlantic by Mrs. Yael Hamer, responsible for seminary placement at Hasmonean High School for girls in London. "It's a real blow for us in Britain, because they provide a huge amount of funding for students. Masa are banking on the fact that somehow communities will make up the difference for yeshivah and seminary students, but I really can't see that happening in England."
The reason, she explains, is because seminary and yeshivah studies count toward a year's worth of college credits in America. "That's not the case in England — seminary doesn't earn credits. It's an experience that is transformational for many and inspirational for most. And unlike in America, where students have access to a host of different grants, in the UK there are just two that I know of, so two lucky students will be helped. The community just doesn't have the resources. I just don't see how we're going to cope with this."
Seminaries and girls' programs are the most exposed to the Masa cuts, as a glance through the Jewish studies section on the Masa website shows. That's because the requirements placed by Masa on participating institutions bar regular yeshivos from qualifying.
Nevertheless, significant numbers of "shanah alef" yeshivah programs will lose funding. Rabbi Dovid Rosman, director of Yeshivas Aish HaTorah, says there are many parents already struggling who are extremely worried about additional funding.
"There's so much financial pressure at the moment," he says. "And because Masa told us so late in the game, only weeks before Elul zeman starts, even students who were needs-based were accepted based on the assumption that last year's funding would be in place. We can't tell students not to come, so schools will have to swallow it, but it will affect their ability to function because of lack of funds."
Shaping the Narrative
The Masa email that is giving seminary heads sleepless nights appears as though it is part of a PR campaign by Masa bosses to shape the narrative around the cuts. Shortly after the email was sent, articles appeared in Ha'aretz and Jerusalem Post quoting a Jewish Agency press release denying specific cuts to Jewish studies programs.
"Unfortunately, due to the COVID-19 implications, we are facing a year when we had to reduce and adapt our overall Masa annual work plan and budget, as both the government of Israel and the Jewish Agency are facing significant budget cuts. We therefore had to adapt many of the Masa programs and scholarship models, not only the Jewish studies programs."
Presumably as explanation for why the proposed cuts were not discriminatory, despite being aimed solely at Jewish studies programs, the press statement went on to tout an "exclusive arrangement" where the Israeli government will match funding secured by program organizers.
Unavailable to comment at press time, Jewish Agency chairman Yitzchak "Buzhi" Herzog's spokesman forwarded the press statement, which one yeshivah program head dismissed as a "fig leaf" for the targeted cuts.
"Programs are already giving students scholarships, so if you need to do new fundraising to cover the additional 50 percent, good luck doing that in today's climate," said the yeshivah head. "And even if you succeed in getting the extra money, that has to go through Masa, who then release it over the next year and a half — and if a student leaves the program early, what happens to your hard-earned money?"
And nebulous matching programs aside, one salient fact remains. With Masa suffering millions of dollars in cuts related to COVID-19, non-Jewish studies programs don't seem to be affected in the same way. London's Jewish Chronicle quoted Mandie Winston, chief executive of the United Jewish Israel Appeal (UJIA), Masa's local affiliate, as saying, "UJIA's extensive bursaries for gap-year programs offered by Masa Israel Journey have not been reduced. We continue to back a wide range of internship, volunteering, and study programs with Masa, and we're delighted that these programs are set to go ahead from September."
Without total transparency about the institution's funding model, it's difficult to know whether in Masa's eyes, some Israel programs are more equal than others.
Political Football
The drastic funding cuts may be a simple fact appearing in parents' balance sheets, but there is more to them politically than meets the eye.
Masa is the friendly face of Israeli government activity vis-à-vis the Jewish Diaspora, but its parent organizations — the Jewish Agency and the World Zionist Organization (WZO) — inhabit the murky nexus of Israeli private-public funding. As secular Zionist bodies, these organizations have long been avoided by official chareidi representatives. That began to change when the Shas party, under the instruction of Rav Ovadiah Yosef ztz"l, took the seats to which every Knesset member is entitled, and since then, WZO funding has flowed to Shas educational projects.
But it was only this year, when support from the Ashkenazi chareidi parties materialized under the guidance of gedolei Yisrael, as was widely reported, for a push to dethrone the Reform movement from their traditional position as kingmaker in the WZO. The Eretz Hakodesh slate, founded by Rabbi Pesach Lerner, won 25 seats in the governing body, at the expense of Reform-Conservative, giving the religious–right-wing bloc the ability to form a coalition for the first time.
"The goal of setting up Eretz Hakodesh was that we can be inside when changes are made for things like Masa," says Rabbi Pesach Lerner. "The entire frum community has to join together and be on the inside. We can't keep kvetching from the sidelines. The hope is that we get seats on the Masa board, but that can only happen in October."
One aspect of the Eretz Hakodesh mission is to prevent the liberal movements from influencing educational policy for all Israeli public-school children, and ensuring that BDS-like policies preventing Jewish Agency money being spent over the Green Line end. Once that stops, pro-Torah educational policies, such as increased funding for chareidi institutions, can take their place.
More than one observer has seen the targeted funding cuts as an attempt to create facts on the ground before the changing of the guard at the WZO. But in the short term, yeshivos and seminaries are dependent on Masa for student entry permits — a program that the Jewish Agency has signaled may be widened to include chareidi yeshivah students.
It is ironic that currently the only way for yeshivah students to get into the country is through a Masa permit. After all, Shas party head Aryeh Deri, controls ports of entry through the Interior Ministry.
Approached by Mishpacha to explain why a secular body like Masa was more accommodating for yeshivah and seminary students — in addition to university students — than the chareidi minister, Deri's spokesman pointed to the Health Ministry's directives in light of the second corona wave. "Only tens of students are coming to Israel, and universities have the place to quarantine them, whereas yeshivos with thousands of students don't have that ability."
While that could be true of large yeshivos, that statement doesn't hold water for smaller, tightly run seminaries. There are grounds for thinking that in the current hostile media climate in Israel, Deri sees it as politically risky for a chareidi minister to allow the entry of tens of thousands of bochurim, which could draw fire for intensifying the steeply rising second wave now breaking over Israel.
But although the current majority in the WZO is secular, that doesn't mean Masa's position is final, as the Jewish Agency has indicated that it wants to bring additional funding to the table. And new Degel HaTorah MK Yitzchok Pindrus, who has close connections to Israel's English-speaking community, says that political pressure can reverse that decision, as the budget comes up for a vote in two weeks.
"There's no way that we're going to let the government budget pass if chareidim are going to get discriminated against," he says. "We'll hold it up in the Knesset Finance Committee."
In politics, two weeks is a lifetime, and that budgetary battle may or not happen.
And for the hundreds of yeshivah and seminary students, that political will could make the difference between a transformational year in Israel, or missing out.
(Originally featured in Mishpacha, Issue 817)
Oops! We could not locate your form.
>